Explore with Newxel: How to Deal With a Shortage of Software Engineers in 2022
Today, the question is no longer, is there a shortage of software developers in the world, but how to deal with the talent deficit. In December 2020, the global shortage of software developers reached an all-time high, 40 million and experts predict the number will increase to 85.2 million by 2030.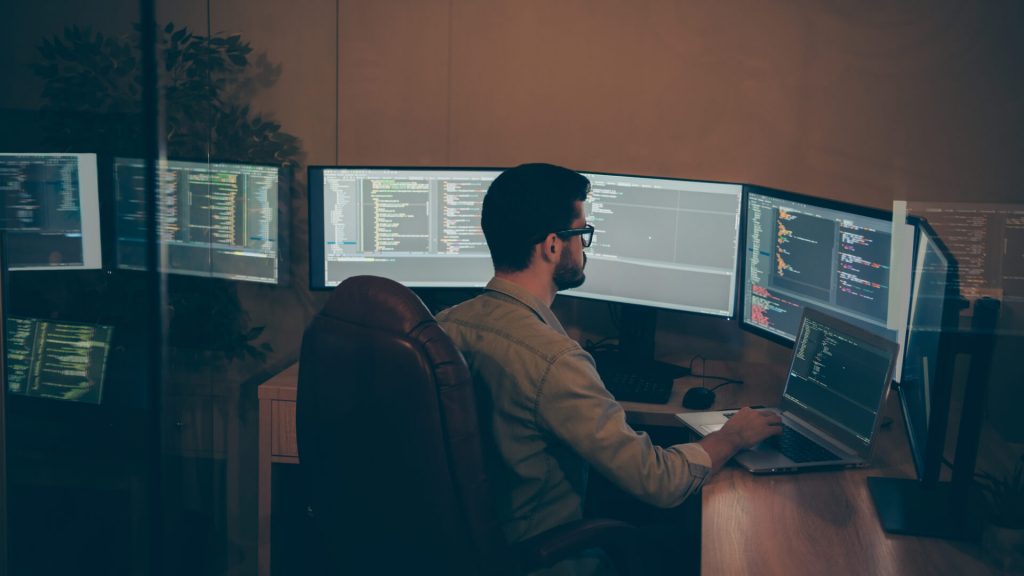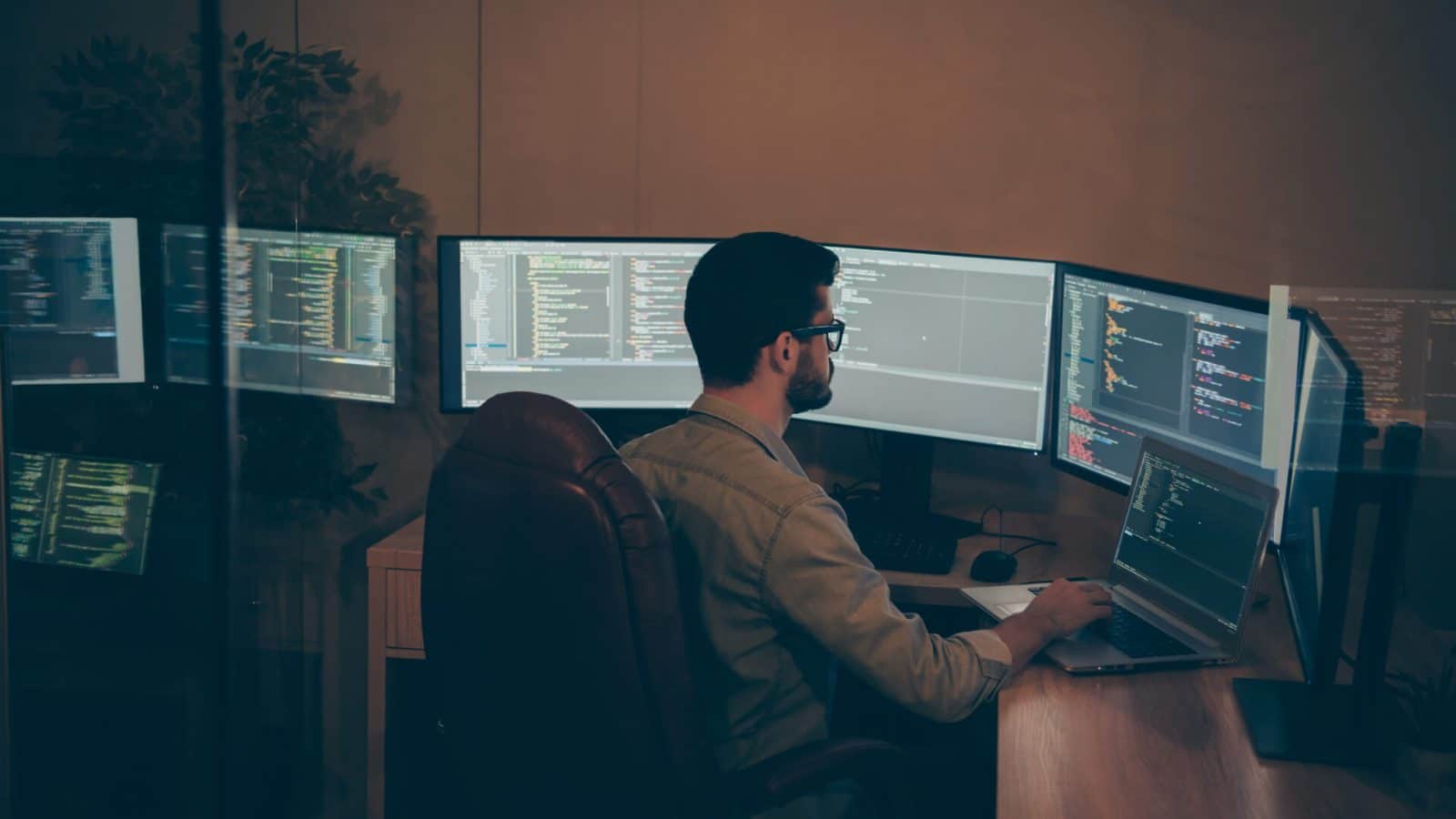 What's more, global companies are likely to lose up to $8.4 trillion in revenues, due to the growing shortage of quality software developers.
In this profound article, we will share insights on how your business can solve the skills crisis and programmer shortage without breaking the bank or hiring the wrong candidates.
Besides looking up to countries without a shortage of software developers, there are many factors to consider. Read on!
Current Status and Future Forecasts of Global Shortage of Software Engineers
Job vacancies and skills gaps across multiple industries are growing at an alarming rate. Today, it's more complicated than ever to find the right talent, regardless of your niche. A survey by McKinsey & Company indicates that 44% of big companies are anticipating skills gaps in the next five years. 87% of these businesses already feel the impact and are afraid it will worsen shortly.
Interestingly, emerging innovations and technological trends are playing a big role in widening the skills shortage gap. McKinsey's research notes that 3 out of 10 managers believe technological shifts will disrupt at least three-quarters of job positions in their organizations in the next half a decade. The industries that will likely face this disruption include fintech, software development, and telecom.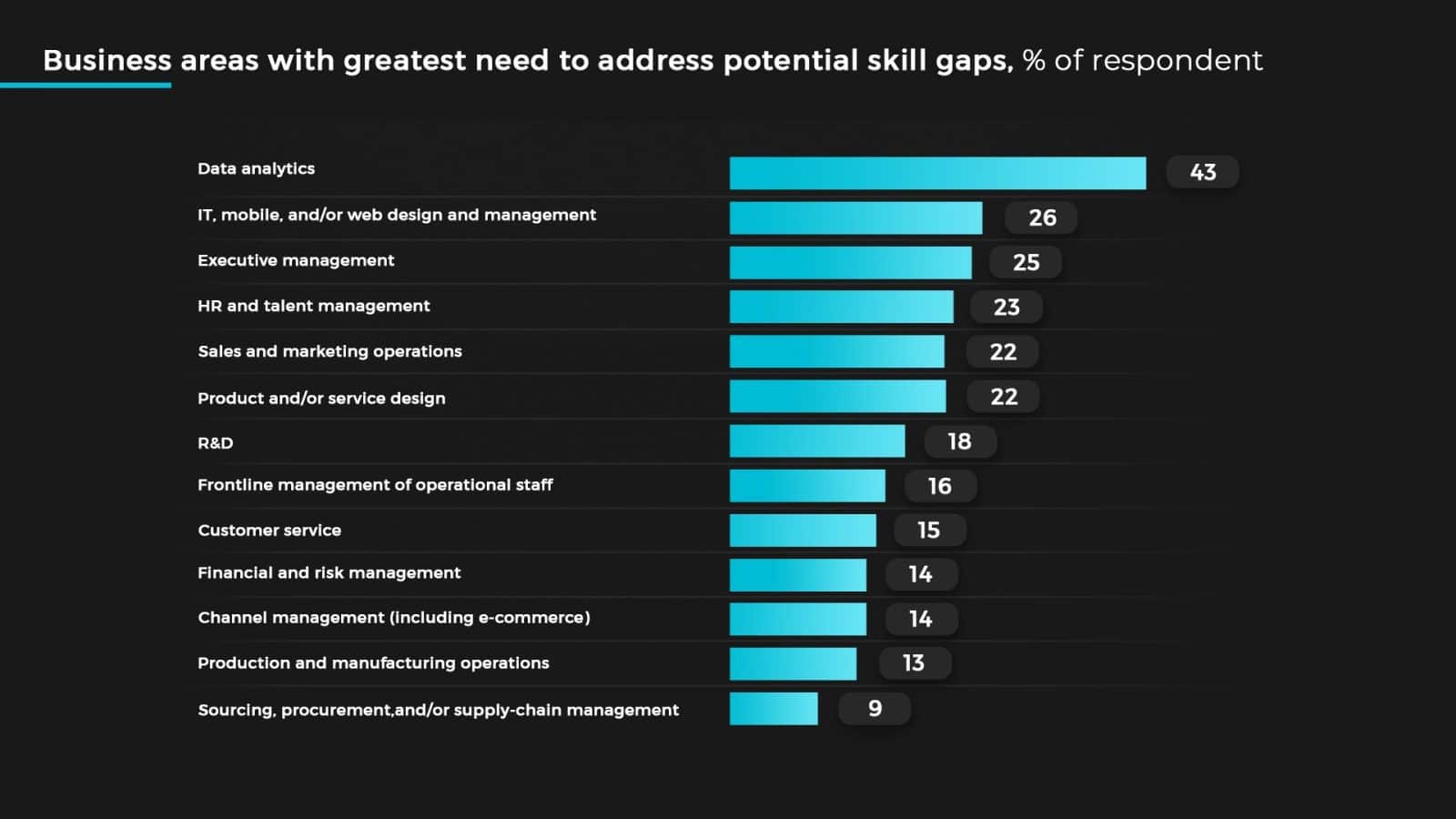 In another study, 69% of global employers struggle to match vacancies with the right talents that possess reliable skill sets. This includes discipline, accountability, resilience, and stress tolerance. Remember stressed employees can lose up to 5 hours of work every week. For this reason, around 1 out of 3 organizations leverage digitization and automated processes to circumvent the challenging recruitment process due to the talent shortage of software developers.
But what's the future outlook of software talent developer shortage in numbers? Will the demand for quality software developers continue to proliferate? First, the number of job vacancies in software projects will rise by 22% by the time we clock 2030. Remember, the national average growth rate in the US is 8%, meaning we are already looking at an overwhelmed industry with a severe shortage. Moreover, Gartner forecasts a $3.9 trillion sector of AI-powered businesses by the end of 2022. In other words, the number of potential employers is also increasing at an alarming rate.
It's also worth noting the rising of blockchain technology disruption in many industries. The talent gap in crypto is even worse since the industry is still navigating its nascent stage. A recent Xpheno report shows that active blockchain job openings in India and the larger Asian region have grown by 50% since 2020. Currently, we have more than 12,000 unfilled job openings, and the numbers could go higher as many tech firms expand their operations to the region.
These are not enlivening statistics for businesses that are already experiencing staffing challenges. However, resorting to software development in Eastern Europe can be a stepping stone to mitigating this problem, especially if your organization already embraces a remote-centric operating model. For instance, you may consider Bulgarian software developers.
How Does the Global Software Engineers Shortage Affect Your Business?
The shortage of software engineers, for instance, in the US is quite alarming. CNBC news notes the rate can be up to 918,000 unfilled IT job vacancies every three months. In 2019, job postings around the tech industry increased by 32%. Still, 60,300 IT professionals graduating with a degree in computer science are not enough to meet this demand.
So, how does this shortage impact your business? Remember, every venture in 2021 and beyond is a tech business. Whether you're automating sales or customer service, you'll need to hire tech talent at some point. And as a result, it's imperative to understand how this major gap in talent affects you.
Operational Implications of Software Development Talent Gap
Businesses have to spend more on salary and compensation packages to attract or retain the already scarce talents. For this reason, small businesses can't compete favorably with giant companies. According to Evans Data Corporation, the number of full-time software developers in the US is 4,3 million as of 2021. All these professionals earn an average salary of about $107,510. This cost is too high for a typical small business. Moreover, there is also stiff competition for highly-skilled IT professionals.
Decreased Innovation Across the Board
The shortage of software developers in the industry negatively impacts both product performance and innovation. For instance, a typical business will experience decreased performance if it can't hire specialists to take on the hard-to-fill vacancies. These vacancies include positions that require some level of experience, say two years. According to Bennet and McGuiness, hard-to-fill job positions can reduce a company's productivity by up to 65%. On the other hand, entry-level job openings can affect productivity and innovation by up to 75%.
Horbach and Rammer note that the number of unfilled IT job positions correlates directly with proliferating cancellation of innovation projects in a separate German Innovation survey. In other words, businesses find themselves rolling out outdated products simply because they can't find enough talent to drive their innovation goals.
Thwarted Business Growth 
For many companies, IT expenditure is a cost. But on the flip side, the IT department is like any other business unit that influences the overall success. Software engineer shortage can thwart the growth of the organization. Today, more companies are migrating to cloud-based operations. An industry shortage means that these institutions strain to grow past the survival stage of implementing technological trends.
Also, an apparent shortage means that the existing staff has to assume extra roles, which affects general operational efficiency. An overwhelmed staff translates to burnout and diminished morale. It will just be a matter of time before some people stop showing up to work. In the long haul, the business starts to miss its deadlines and consumer demands. This can prompt even loyal customers to look for other alternatives to fulfill their needs.
Challenges Employers Face When Hiring Due to Shortage of Programmers
Westmonroe recently surveyed executives in the United States, 77% of them cite multiple challenges they face when hiring due to the shortage of programmers. Moreover, these challenges are prevalent across the board.
Let's take a look into 5 challenges that business stakeholders likely circumvent when hiring a team or individual software developers to spearhead their innovation projects.
High Costs of Recruitment
Many business owners spend up to 40% of their time on tasks that don't add high value to their organization, including recruitment. In addition to this, it can cost a business up to $4,129 to fill a job vacancy within 42 days. This time frame is not even enough if you're dealing with seasonal demand. In other words, the kind of investment employers make amidst the ongoing software developer talent shortage can be pretty overwhelming, especially if the ROI is not impressive, even after onboarding a candidate.
A Limited Pool of Specialists
By now, every IT-based business knows that it's difficult to fill vacancies due to a limited pool of talent across the industry. Even if you find a potential candidate, they may not possess the necessary skill set that matches your business's needs, goals, and vision. Remember, the increasing number of graduates in the industry still doesn't solve the skill set challenge.
Limited Access to Formal IT Education
Hiring difficulties in the IT space don't stop at higher recruitment costs or a limited pool of talent. 39% of recruiters cite that insufficient education in software development poses a bigger challenge when hiring. For this reason, 23% of hiring managers are turning to boot camp graduates as an alternative to university graduates.
What's more, boot camp graduates are applying for more jobs than their university counterparts. Although they can help the industry bridge the talent gap, most companies don't prefer them. Hiring a boot camp grad means spending more on training and onboarding. Also, they can't assume the hard-to-fill vacancies because most of them have little to no industry experience.
Higher Salary Demands
The US Bureau of Labor Statistics predicted nearly 1.4 million additional software development jobs in 2020. However, in the same year, we only had 400,000 new IT graduates who could fill the vacancies. This wide gap elaborates why the existing software developers and engineers will continue demanding higher salaries.
However, the amount of salary that a business can offer on a software development job depends on the talent's level of expertise, location, and tech stack. Nevertheless, keep in mind that retaining a full-time developer will cost you more than a remote specialist.
Stiff Hiring Competition
Did you know that HR managers meet about 75% of potential candidates who don't bother about giving that extra push when negotiating for job offers? 53% of these candidates have multiple job offers, others offer better salaries, working environment, and general compensation schedules.
And this is more evident in the software development industry. Every business outside there, whether big or small, is hunting for the right software developer. That means you have to offer better perks if you're going to attract the right talents to your job board and possibly retain them after onboarding.
Solutions to Software Development Shortage
Solving the talent shortage in the industry takes two to tango. Ideally, both IT companies and businesses should work in tandem to put this crisis to an end, or at least mitigate it to minimize disruptions. You don't have to wait until a job position becomes difficult to fill as a business owner. Instead, tackle the problem right away with the following solutions:
Invest in Specialized Skills
It's evident that the high software engineer demand is more prevalent in specialized positions. It will help if you invest in your current team, education-wise, to help them bridge the gap of specialized skills. It's way better to build technical skills in-house than resort to the job market for the same.
This strategy is perfect if you already have a cohesive in-house team. However, it can be tricky because some talents may leave after getting the additional training. So, work on retaining everyone first.
Hire Freelancers
Freelancers can help the industry solve this shortage temporarily. Some of them have websites where they display services, availability, and rate cards. Even better, you can opt for freelancing sites that usually feature multiple talents for your perusal. Freelancers are a go-to option if you want to meet seasonal demands.
On the flip side, working with freelancers can sometimes be frustrating. Most of them don't possess the skills they indicate in their resume. Also, you have to put up with time-zone inconveniences and language barriers.
Offer Better Perks and Remunerations
Sometimes, solving the software developer shortage starts by retaining the team that you already have in place. You cannot afford to lose employees when finding new talents that match their technical skills and expertise is difficult. It's easier to retain existing employees by offering better perks and remunerations. This will motivate your staff to stay put even when they get tempting job offers from other industry players.
Increasing salary and compensation packages is a good strategy when your business reaches its full potential, with growing demand. In that case, you don't want to experience any shortage that would disrupt service delivery. However, this solution doesn't apply to small businesses that are just starting out.
Improve Talent Acquisition Strategies
You can have all the resources to pay better in terms of salary and compensation packages. However, that may still not be enough to counter the software developer talent shortage in the industry. In that case, it will help if you revisit your hiring strategies and extend your hunting to countries without a shortage of software engineers, such as Ukraine.
Software development firms in Ukraine employ over 210,000 specialists ready to meet your growing demand. Moreover, outsourcing IT to Ukraine is relatively affordable as opposed to other countries, thanks to the bigger talent pool.
Expanding your talent acquisition strategy by leveraging remote teams in other regions is ideal if you want to meet demand. Also, it's a go-to option if you can't access the right specialists from your country. Here, software developers in Portugal come up to the stage. As the county has a great IT potential. 
Some of the benefits of outstaffing from countries with enough software engineers include flexibility in terms of operational costs. On top of that, a remote team can include a variety of specialists spinning from entry-level to highly experienced professionals. In other words, you get a mix of experience without putting up multiple job ads to attract different candidates. On the flip side, this strategy may not be cost-effective for a small business.
Newxel Helps to Overcome the Software Developer Talent Shortage
Do you have challenges hiring a developer for a startup or enterprise? Newxel is working with businesses across the globe, helping them set up an agile workforce that's business-ready. Remember, every interaction with your potential software developer influences your brand outlook and your overall business goals. That's why we involve you in every hiring process, starting from defining the prevailing business needs to selecting the right talent from a shortlisted pool.
Our specialists can help your business build a reliable, remote software R&D center amid the global software development talent shortage. We have unlimited access to the Ukrainian IT market. Whether you want entry-level or expert professionals, we can match you with them without incurring high recruitment costs on your end. Newxel works with multiple industries, including telecom, gaming, fintech, automotive, IT, marketing & advertising, and cybersecurity. We are even helping companies meet talents in emerging innovations.
We helped Hideez, a computer and network security company, set up an offshore R&D center to spearhead its innovation. The company wanted a team of ten developers with a multi-faceted skillset in hardware engineering, middleware, Amazon AWS cloud service, and embedded electronics development. It took us one and a half months to assemble the team and have it ready for business.
Depending on your IT needs, it can even take us a lower duration. Contact us today to get started with Newxel and solve the skills crisis in the software development industry.
Final Thoughts 
As Hung Lee, a recruiting influencer, says, prestige hiring based on credentials and experience drastically impacts the addressable market of candidates. This is one of the reasons why companies don't find viable candidates in the marketplace. Similarly, it's among the reasons for the acute talent shortage that can't meet the growing demand for software engineers.
In other words, the tech talent shortage is here to stay for a long time. Businesses must think of alternative solutions to mitigate the problem before it disrupts their supply chains and operations. Most importantly, IT professionals should improve their skills to meet the growing demand for specialists with skills in emerging innovations, such as blockchain.
Frequently Asked Questions (FAQ)
Is there really a shortage of developers?

Yes, there is an acute shortage of software engineers in the US and other parts of the world. The problem is more severe than it currently looks. Businesses globally find it difficult to match job positions with the right skills set.
Is there a demand for software developers?

Every online business has a tech department. Whether it's building a new user interface or automating daily processes, there is always an increasing demand for software developers.
Which countries have a shortage of software developers?

Although countries such as India churn out more than 44,000 software developers every year, some still struggle with an acute shortage. These countries include the US, Canada, Australia, and New Zealand.
Contact Us