Software Development Team in Bulgaria: Benefits and Loses to Consider
BusinessWire estimates that by 2027, the global market for IT outsourcing will hit an enormous amount of $410 billion. This massive increase in IT outsourcing is triggered by the rapid growth of the tech industry. More and more companies are seeking out offshore software development teams with proven experience, which work efficiently within the client's budgets. And a lot of businesses are finding software development companies in Bulgaria to be reliable options for handling their projects.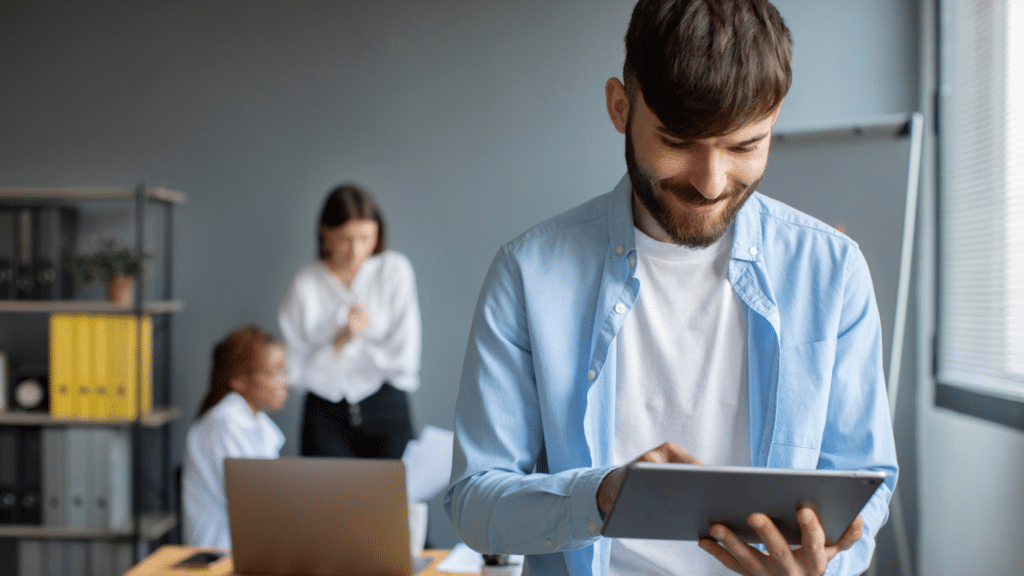 Software development outsourcing in Bulgaria comes with benefits for businesses, including access to a large pool of expert software developers — and there is more! In this article, we'll explore all the benefits and losses to consider if you're eyeing outsourcing your software development in Bulgaria
Let's dive in!
Overview of the Bulgarian IT Industry
The market for software outsourcing in Bulgaria is growing steadily, and is one of the most competitive in Eastern Europe, due to its skilled workforce. The 2020 AIBEST Report forecasts that by 2022, IT outsourcing services will account for 8.9% of the country's GDP.
The capital Sofia and other major IT hubs, such as Varna and Burga, are, unsurprisingly, home to some of Europe's biggest concentrations of skilled software programmers.
In fact, the country boasts a talented and diverse IT workforce that includes full-stack, back-end, and front-end developers. A recent survey by Hackernoon, an online hub of DevOps professionals, scored Bulgaria's software engineers an impressive 87.2% across all challenges.
This explains why giant multinationals — such as IBM, Microsoft, and Hewlett-Packard — have operations in the country or have built partnerships with top players in the tech industry.
So what makes Bulgaria appealing as far as IT outsourcing and software product development go?
IT Hubs in Bulgaria
The regional tech hubs that attract the most outsourced custom software development in Bulgaria include:
Sofia: The capital of Bulgaria is the focal point of the country's tech industry, accounting for 80% of its software development firms and 30 IT-specialized institutions.
Varna: The city has a strong academic background, with six universities offering courses in various software development programs. So, there are plenty of IT talents here.
Burga: This is a leading hub for all things IT, including e-commerce, fintech, and digital marketing. It has many software and software engineering training centers, and an abundance of students enrolled in different IT programs.
Plovdiv: Plovdiv hosts various IT firms offering services such as software and development, and web design, and attracts outsourcing clients from all over Europe, Asia, and the Middle East.
Tech Stack
Bulgarian engineers are popular for their high-level programming skills, with Java, Python, .NET, Javascript, PHP, and C++ being their most frequently used languages.
Software developers in Bulgaria are also most known for their competencies and abilities in:
Writing high-quality code in a short time, using modern technologies.
Being very disciplined in the way they work with their colleagues.
Being able to think ahead and see things from different perspectives.
Cost of Custom Software Development in Bulgaria
A Clutch review suggests that it will cost between $25 and $150 per hour to hire software engineers in Bulgaria. The salary or hourly rate generally depends on the level of expertise plus years of experience. The table below provides a broad overview of the hiring cost.
| | |
| --- | --- |
| Junior Developer/Trainee | $900 – $1500 |
| Developer | $2200 – $3000 |
| Senior Developer | $3000 – $4000 |
| Team Lead/Software Architect | $4500+ |
Python programmers are most in-demand and expectedly to earn the highest salaries in the local outstaffing market. Senior pythonists typically make between $2300 and $3500 in a month, while senior software developers in Bulgaria in Java and .NET programming languages earn from $1700 to $2800 in salaries.
Education and Mindsets
The country's advanced educational system is another major factor that makes the country such a huge draw for companies seeking offshore software development services in Bulgaria.
There are over 50 universities spread across 14 cities, offering various courses in ICT, STEM, and other tech and business administration. A 2020 record shows that over 2,100 people graduate annually from ICT programs.
Bulgaria also has a high standard of English language literacy, as most university programs include solid English language courses throughout the study duration.
The country's most high-profile universities include the Technical Universities in Gabrovo, Sofia, and Varna. It is also important to mention that the IT sector has continued to grow to the tune of $755 million with a 10% increase in 2020.
Taxes and Government Impact
The Bulgarian government has taken a number of steps to ensure that its regulatory environment is friendly to both local and foreign businesses and the country remains competitive among European countries.
For instance, Bulgaria offers one of the lowest personal income tax rates in Europe, as well as other benefits such as fiscal citizenship with extra-legal and financial add-ons.
The Bulgarian economy has seen an increase of 3.2 % in 2022 and is projected to grow by 0.5% in 2023, as a result.
Reasons to Consider Bulgaria for Outsourcing Software Development Team
Here are some of the reasons why you may want to strongly consider outsourcing your business's software development to Bulgaria.
Large Tech Talent Pool
Bulgaria's tech talent pool is one of the largest in Europe. The Bulgarian government has invested heavily in education and training programs to help the country become a center for IT development.
This investment has paid off as the country now has more than 40 universities that specialize in computer science, software engineering Bulgaria, and other related fields – producing over 10, 800 graduates in various science and tech fields from 2015 to 2020, according to AIBEST annual report.
The report also shows that Bulgaria's tech talent pool is constantly expanding, with approximately 80,000 IT professionals employed on a full-time basis in 2017. That number grew by 6000 in the following year, totaling 66,000 hires in 2018.
Overall, it is estimated that the IT outsourcing market in Bulgaria will grow at a 15.6% CAGR – nearly two times faster than the industry average.
Advanced IT Infrastructure
Bulgaria's modernized ICT infrastructure makes it an attractive location for software development projects.
For example, the Sofia Tech Park, which was set up in 2016 and was fully funded by Bulgaria's Ministry of Economics, is in many ways similar to the US business parks. It remains one of Europe's most advanced science and technology hubs.
Low Operating Costs
The low cost of living in Bulgaria makes it an ideal place for entrepreneurs who want to start new businesses without having to worry about high taxes or high costs associated with hiring staff or building space for office facilities.
No Language Barrier (Good English Skills)
Bulgaria is a member state of the European Union and English is one of the official languages in Bulgaria. This means that most businesses and employees speak English fluently.
Software developers in Bulgaria are, therefore, typically very good at English, which is, in fact, a prerequisite for working on any project involving extensive communication with clients or partners.
Geographical Location (Time Zone)
Bulgaria's proximity to Central and Western Europe makes it an ideal location for communicating with vendors from any part of Europe or the world. The country's EU membership also heavily influences the general business attitudes and ethics of developers in Bulgaria.
And with the country sharing the same zone as most European countries, clients working with IT companies in Bulgaria have little to nothing to worry about in terms of real-time support. Although with US companies, the time difference could vary between 9 to 15 hours, it still allows for flexibility in business hours.
…
Looking to hire top talents for your software development project?
…
Why You May Not Want to Invest in Bulgarian Development Team: Pitfalls and Antidotes
Although Bulgaria is one of the largest IT outsourcing hubs in Europe, with a rapidly growing tech industry, Bulgarian developers sometimes face a high number of complaints from clients.
The most typical complaints are:
They don't understand the problems of clients and can't solve them.
The quality of the delivered software is not good enough.
They don't keep to timelines and deadlines.
They don't communicate well with clients.
Their English is poor, in fact, they never learned it in school or university.
Price quotes are always higher than they should be.
They don't offer continuous support.
However, with Newxel, clients get 100% satisfactory experience when they hire staff from us.
Every member of our team is well-trained to pay attention to every detail, so the mobile apps or web development projects they build for you will always be ready on time, without any delays or errors. They also have a solid command of the English language, which they speak and communicate fluently.
We also have a 94% developers retention rate, which means that we have been able to keep our team together for over 5 years. As a result, you can count on our expertise and experience in managing projects.
This also means that we have been able to keep our clients happy – even after they decided to hire us again. We do this by providing excellent business services at the right price and by keeping our clients informed throughout the entire process.
We also offer support and guidance throughout the entire process. Our team of specialists is always available to help you with your project needs and answer any questions you have about the process of outsourcing.
You can rest assured that we are highly organized, so even if something unexpected happens during development, we can deal with it quickly and efficiently.
How to Find and Hire Software Engineers in Bulgaria: Tips and Best Practice
  Start with the basics
Your primary goal is to hire Bulgarian software engineers. In order to do that, you need to start with the basics. What skills do people need to be efficient and productive? How do you know if someone has those skills? And how can you find candidates who have them?
  Look for keywords
You might want to conduct a keyword search on LinkedIn (or another social network) for terms like "software development Bulgaria" or "Bulgarian software engineers" and see what comes up. You can also try searching Google Trends for similar terms.
Find the candidates
The qualified candidates should meet all or most of your criteria. You can use technical resumes or job descriptions from previous positions as well as LinkedIn profiles and other social media sites like Facebook, Twitter, and Linkedin to find qualified candidates that match the role.
Interview and select the best candidate
After narrowing down your potential candidates through the interview stage, choose one or two who seem most likely to be successful at meeting your objectives for their position(s). Take note of their past experiences and how they performed during each part of the interview process so that you can make an informed decision on who to hire at this time!
Hire a software engineer
Now that you have found someone who fits within all of your requirements and has some experience under their belt to be part of your software development team Bulgaria, it's time to hire them. Make sure to ask them any specific questions or concerns that you have about their past projects.
What is Newxel's Role in Hiring Dedicated Bulgarian Software Developers for Your Next Software Product
Newxel is a quality global software development Bulgaria staffing vendor that can help you to set up a dedicated development team in Bulgaria in 3-5 weeks. This way, you can bypass traditional recruitment bottlenecks, get the quality team you need to succeed, and get started on your project right away.
Newxel has a long record of assisting enterprises and startups to establish software development teams and R&D offices around the world. We hire dedicated teams to work full-time for you, with all the needed skills in front-end, back-end, and full-stack development. The professionals are expert DevOps, Data Scientists, QA, Testers, System Analysts, ETL developers, Application engineers, and Software engineers, just to mention a few.
Whether you're building a custom software solution for your business from scratch or want to improve an existing one, the dedicated teams will work to ensure you get exactly what you need.
…
Struggling to find top talent for your turnkey software project?
Hire tech talents in Bulgaria with Newxel
…
Summary
If you think about it, Bulgaria's offshore custom software development market offers top technical competencies and a good return on investment that might not be presently available in other markets.
However, as a client thinking about hiring an overseas software development team Bulgaria, it's crucial to evaluate not only the costs and benefits but also make an informed decision about the hiring process. It is also important to ask yourself who can make that process smoother and help you launch your product without any hurdles.
FAQs
​​How much does it cost to hire a software development team in Bulgaria?

Generally speaking, you can expect to pay $25-$150 per hour to hire Bulgarian software engineers. It depends on a number of factors, including the developer's level of expertise, the programming language they are competent in, and their years of experience.
What are the key features of Bulgaria's business environment?

Bulgaria has a very good business environment, with low taxes and modern infrastructure. The country has a stable government, a large pool of ICT professionals, and an educated workforce that is mostly fluent in English, which makes it an ideal place to outsource software development projects.
How do software engineer salaries in Bulgaria compare to those in the UK and USA?

The average software engineer's salary in Bulgaria is about $3,000 (or 5,895.74 BGN). That's a significant difference from the UK where the average software engineer salary is approximately $6,000 per month and the US where the average software engineer salary is $9,000.