Software Development in Portugal: 5 Reasons to Consider
What comes to your mind if you want to hire a third party for software development services? It has to be increased operational efficiency due to freed up human and financial resources that can be rerouted to core business development projects.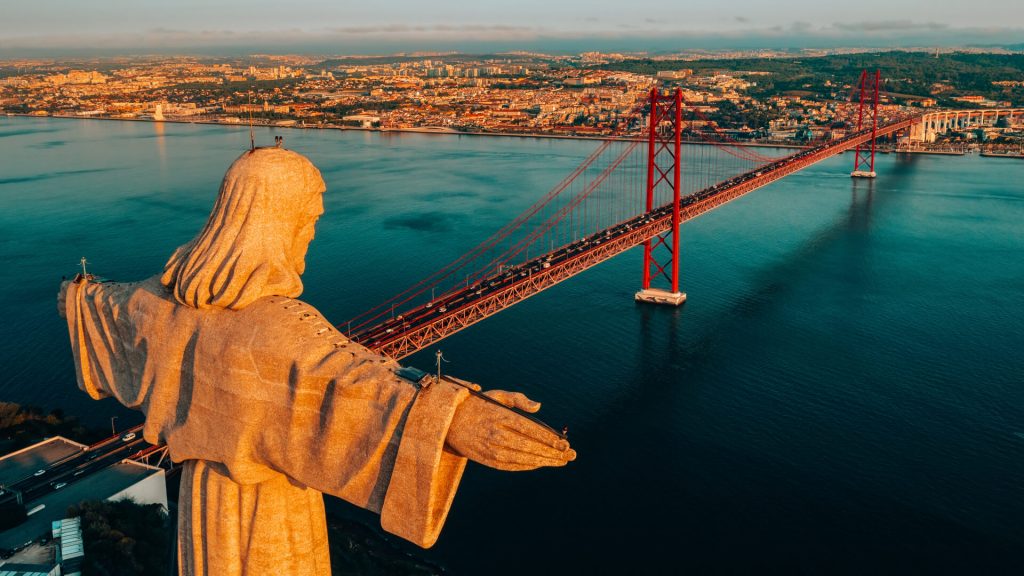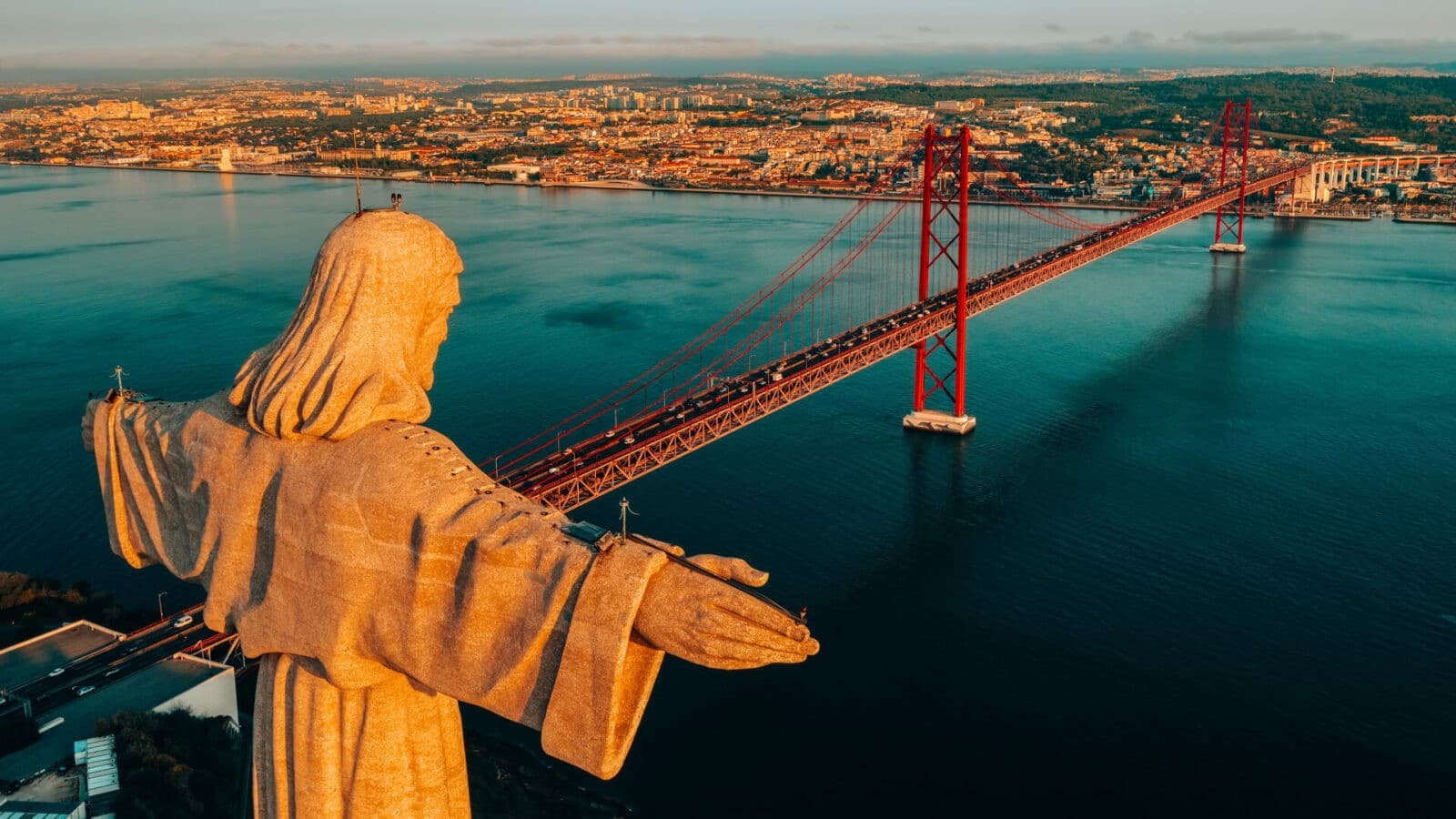 While the purpose and benefits of working with an offshore software developer are clear, businesses often find themselves in a conundrum when looking for a suitable location to hire. There are many options, including software developers Portugal can offer, which has proven to be a rising star, thanks to the high number of software developers in the region. However, there are other reasons that make this country a go-to destination for software development in Europe.
A recent study suggests that globally, outsourcing e-commerce, web development, and other software projects to offshore service providers will grow by 70% by the end of 2023, thanks to the increasing gap between the demand and supply for specialist talents in emerging technology trends, such as IoT.
Here is a quick guide on software development in Portugal to shade more light. Keep reading to learn more.
Portugal Country Overview
Portugal, home to 10,270,059 people is situated in Southern Europe, on the Iberian Peninsula. The country is known for its rich culture, influenced by the Atlantic Ocean, making it a major destination for tourism. Besides the country's beaches, ancient buildings, and maritime prowess, Portugal is increasingly becoming a tech hub for both local and international companies that are now sprouting in its capital city, Lisbon.
Portugal Tech Hubs
Startups and IT-driven businesses have a plethora of options when expanding their software development services to Portugal. However, these destinations remain the go-to IT hubs in the country, especially if you are looking for specialist skills or tech-driven locations for setting up a global R&D center.
Lisbon
Lisbon offers a highly diverse talent pool, as well as an innovative collaborative atmosphere, suitable for driving digital transformation. A majority of developers in Portugal are found here, thanks to the increasing number of startups and tech companies. Besides the tech talent swarm in the city, Lisbon is home to notable global businesses, such as Uber, Mercedes, Google, Cisco, and Volkswagen.
Porto
Porto was recently upgraded to serve as a global hub for IT and innovation. Global players such as Britain's Kantar have so far invested more than 4.3 million euros into the city's UITR industry, enabling it for the latest technologies and products that rely on specialist data analytics skills. The city is also home to Porto Tech Hub (PTH), an NGO of tech companies that seek to grow Porto to become a global tech center of excellence.
Aveiro
Developers nickname Aveiro as the city with a living technology laboratory in Portugal, thanks to a robust IT infrastructure that consists of 16 linear kilometers of optical fibers and 34 ICT companies. The city is also a pioneer of 5G connectivity to enable the IT industry to transfer voluminous amounts of data in real-time.
Braga
Braga has rapidly positioned itself as an innovation hub for Portugal over the last 10 years. In fact, Braga is known for signing most patents in the country, exceeding other popular tech hubs, such as Porto and Lisbon. Braga is also home to the best Portuguese institution of higher learning, as far as research is concerned, the University of Minho (UMinho).
Portugal's pool of talents
| | |
| --- | --- |
| Full-stack developer | 18,2% |
| Back-end developer | 13,8% |
| Front-end developer | 5,5% |
| Product/Project manager | 8,8% |
| UI/UX designer | 5,3% |
| QA/Testing | 5,3% |
| Tech lead/CTO | 4,5% |
| DevOps/SysAdmin | 3,9% |
| Mobile app developer | 4,1% |
| Data scientists | 3,2% |


5 Reasons to Choose Portugal for Software Development
The European Startup Heatmap ranks Portugal, Lisbon city to be specific, as the prime hub for startups in the whole continent. The country stands at 96% in terms of trust credibility, which is way higher than other Nordic countries in the region. That means software developers in Portugal are some of the most trustworthy professionals you can rely on in the industry.
That aside, going with hiring Portuguese talents for software development is beneficial business-wise, thanks to:
A Robust Talent Pool
There are more than 131,000 developers in the Portuguese software development industry, while the number of businesses offering this service is 4,069. Although the employment rate is slowing down (-0.2%) this signals a rising trend among freelance and dedicated teams talents that prefer to work remotely. You can easily find any tech stack combination that your project needs, whether it's a one-time or long-term collaboration.
Prime Geographical Location
The idea that offshore developers can be within a one or two-hour proximity by flight from your business is complimentary in many ways. Besides close proximity to the west and other European countries, Portugal is in the GMT zone, which simplifies real-time collaboration in terms of calls and video meetings. In other words, software developers from Portugal are ideal for any business in the US or EU.
Well-Educated Software Developers
In the global arena, Portugal ranks at position 35, among countries with the best education systems. Education is free and compulsory for all Portugal citizens under the age of 18 years. To date, there are 14 public institutions of higher learning, as well as 36 private universities, all offering courses in major disciplines of IT. You can rest assured that you are hiring talents with the right educational background, coupled with hands-on skills to handle your project.
Balanced Talent Demographics
The talent tech market in Portugal is pretty much balanced, as opposed to other countries in the EU. For instance, there is a nearly similar distribution of developers, based on seniority across various tech stacks, allowing you to fill vacant IT positions swiftly. Moreover, this means you can build a well-balanced dedicated team to build innovative solutions. Here is an outlook of the tech share, based on seniority:
| | |
| --- | --- |
| Seniority of Software Developer Portugal | Talent Pool Share |
| Senior Developers | 33% |
| Intermediate Developers | 30% |
| Junior Developers | 37% |
High English Proficiency
The 2021 English Proficiency Index ranks Portugal at position 7 among the best English-speaking countries in the European region. This finding suggests that the country's developer talent has a "very high" English proficiency score, which makes collaboration easier and more resourceful.
Tips to Draw Attention to When Working With Software Developers from Portugal
Although software developers Portugal offers are known for reliability and exemplary coding skills, their productivity can only be as good as your plan. That means considering several factors when working with them, including:
The Preferred Engagement Model
The go-to model of collaboration in any software development Portugal project should be vouched for by both the team and the client. In the case of Portugal, it's known that dedicated teams and remote freelancers are common practices. If you are working on a non-core IT project, you might want to consider freelancers. On the other hand, you can go for dedicated teams if you are dealing with a complex, time-bound project.
The Issues of Intellectual Property (IP)
Data and intellectual property protection is crucial, especially if you are going to safeguard your brand's unique selling points and trading secrets. That said, it will help if you persuade your Portuguese software developers to sign non-disclosure agreements (NDAs). As an extra precaution, you can also include "vague" terms in contracts to give an in-depth interpretation of the developer's obligations in terms of IP protection.
Tech Stack and Developer Seniority
Hiring in Portugal is nearly the same as hiring in any European country. You still need to be cautious when evaluating the stack skills and seniority in terms of years of experience on the job. While many candidates will talk candidly about what they can do, it will also help if you give them a test task to authenticate their resume.
Bottlenecks of Software Development in Portugal
Portugal is by far one of the best countries to hire from in the world, not just Europe alone. However, like any other prime outsourcing/outstaffing destination for software development in the region, Portugal has its drawbacks too, including:
Inconsistent Schedules
Doing business in the modern world extends to constantly traveling the globe. With that in mind, collaborating with your software development Portugal team can prove a challenge due to shifting time-zone differences, which can also mean inconsistent schedules. At Newxel, we prioritize your needs and the demands of your business by hiring talents that agree to work within your own schedule, even if it means splitting them to work in shifts.
Poor Communication
Although the majority of people in Portugal are proficient in English, not all embrace it or at least have advanced written and communication skills. In that case, we can help you hire English-speaking talents who undergo rigorous tests to ensure their skills are up to par. As a bonus, Newxel can advise on innovative real-time collaboration tools to ensure that your project doesn't stall due to miscommunication.
A Demanding Management Role
One of the main reasons why businesses shy off from remote software development services is a lack of trust because of poor project management. Obviously, managing an in-house team is easier than a dedicated team, given that the latter operates on foreign soil, with different work policies, regulations, as well as ethics. Newxel can match you with talents that blend with your brand's goal, culture, and ideals. Even better, we can assign a dedicated manager to oversee your project as you focus on core duties.
Where to Hire Software Developers from Portugal?
There are various ways of hiring talents for software development in Portugal as a service. Here are some of your options:
Freelancer Forums
Freelancers are obviously the first group of developers that comes to your mind when you think about outsourcing a software development project. You can connect with Portuguese freelancers online, where they advertise their skills and services alongside social profiles. You can also post job advertisements to attract relevant candidates, especially if you can access a freelancing website, such as Upwork.
Outsourcing Companies
If freelancers are a pain for your project, you can turn out to traditional outsourcing companies that offer software development services. However, traditional outsourcing is slowly growing out of fashion, given that many companies that travel this path often end up with shoddily completed projects, if not disappointments altogether.
Full-service Companies
A rising trend of finding software developers in Portugal includes working with full-service companies that hire dedicated teams. These companies can hire literally any tech talent that you might need, as well as offer other complimentary services for a seamless start with your hired developers.
How Newxel Can Help You Hire Portugal Software Developers to Boost Your Business
Newxel experts can help you hire dedicated teams or an individual customized software developer in Portugal to drive digital transformation in your business. Even better, we can do so in 3 to 5 weeks to help you settle quickly, hit the ground running, and consequently reduce the time to market for your digital product.
We have flexible engagement models for Portuguese software development teams, depending on the needs of your project, or preferred mode of collaboration. For instance, we can assemble a remote dedicated team for long-term projects that require better developer retention rates to ensure quality consistency. Alternatively, we can build distributed teams if your business wants to work with specialist talents collaborating from different parts of the globe. At the same time, we can also help you set up a fully-fledged global R&D center for rapid product research and development, both for mobile and web-based applications.
Summary
Portugal is an ideal place to find your next software development team that will take your company to the next level in terms of tech innovation and productivity. From a high English proficiency score, and robust IT infrastructure, to vibrant tech cities, this country has what it takes to harness all the benefits of offshore software development. Reach out to Newxel if you intend to work with software developers in Portugal for your next big IT project. We offer turnkey services to get you up and running as soon as possible.


FAQ
How many software developers are there in Portugal?

The Portuguese software development industry includes 131,000 employees and 4,069 businesses that offer services alike.
How long does it take to hire a software developer in Portugal?

Full-service companies such as Newxel can help you hire a software developer Portugal market offers within 3 to 5 weeks of initiating the recruitment exercise.
How much does it cost to hire an app developer?

PayScale notes that an average software developer charges about $2,800 per month, depending on years of experience, skills, and educational background.