5 Reasons To Consider Software Development In Eastern Europe In 2021 and Beyond
Digital technologies have advanced rapidly over the past two decades, changing peoples' lives forever. Today, over 3 billion people own a smartphone, while 47% of all households in the world own at least one computer. This makes software development a basic need for all industries: finance, accounting, healthcare, education, and more.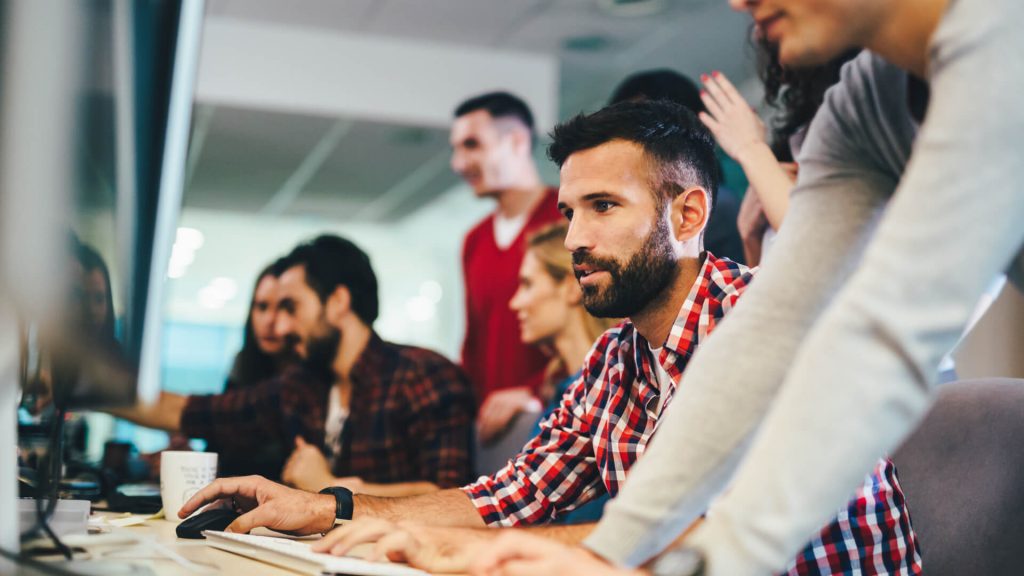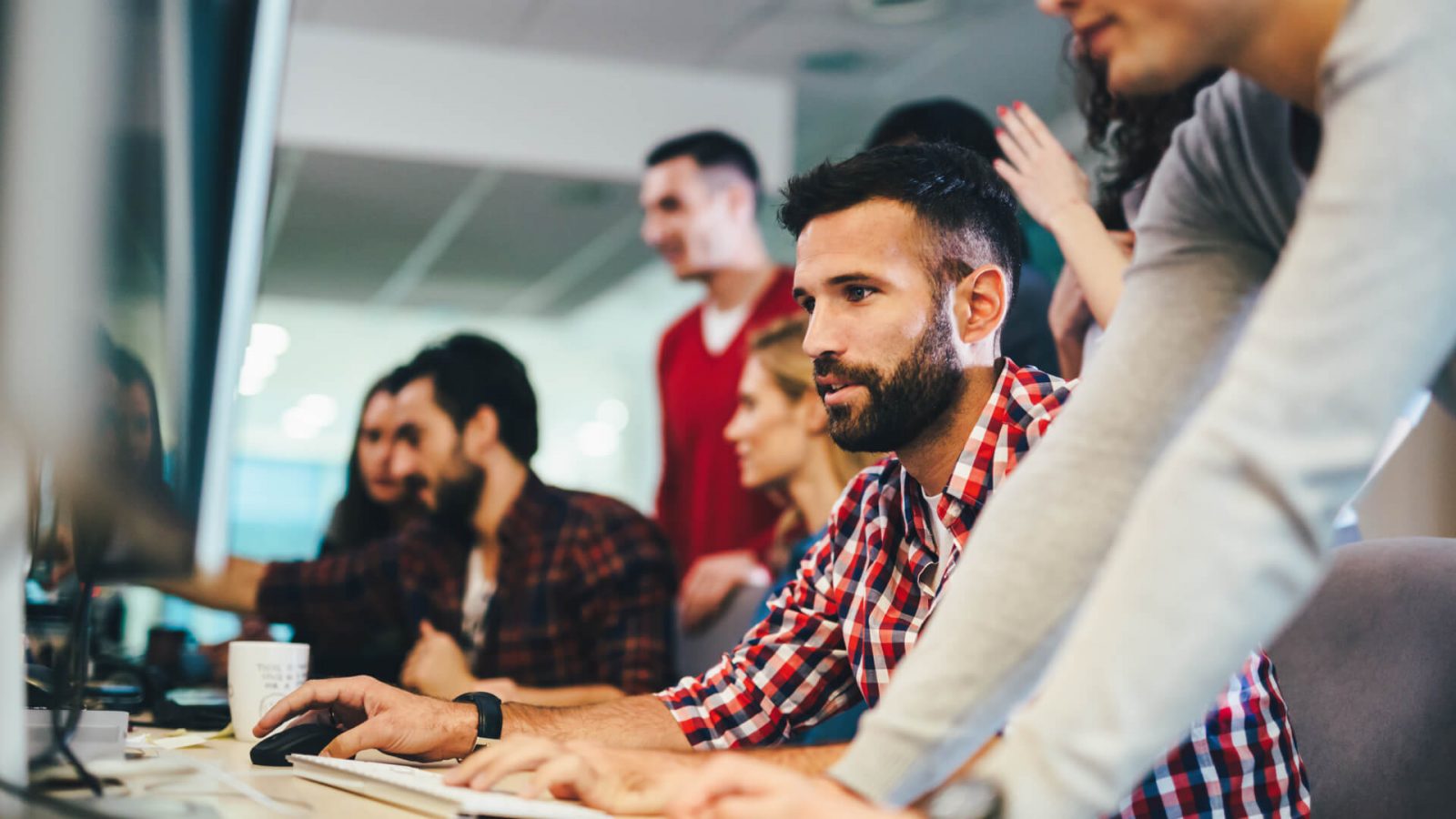 However, despite the many success stories told by Google, Amazon, and other tech giants, outsourcing software development remains an underestimated solution to the rising demand for IT services, the rising cost of in-house development, and the inevitable shortage of qualified software developers around the globe.
In this article, we look into how outsourcing software development in Eastern Europe can help companies funnel more resources into revenue generation. Learn why businesses should consider hiring offshore teams and what's in store for the future of IT.
Eastern Europe Software Development Market Overview
The demand for software products is currently on the rise. According to recent statistics, the total spending on enterprise software is projected to hit 601 billion U.S. dollars by the end of 2021. Two main drivers of software demand are the need for automation and digital transformation.
Here are other interesting facts about software development in Eastern Europe and the world at large:
While demand for software development services is on the rise, unfortunately, there is a growing shortage of software developers in the US, Western Europe, and other parts of the world. To keep, many companies now believe that they do not need to be restricted to in-house developer teams. Instead, they now prefer outsourcing software development to offshore countries with large talent pools of senior-level developers and lower operational costs.
Top 4 Destinations for IT outsourcing in Eastern Europe
Eastern Europe is a hot destination for IT outsourcing. But why do clients choose European-based software developers? Where do they go for IT services?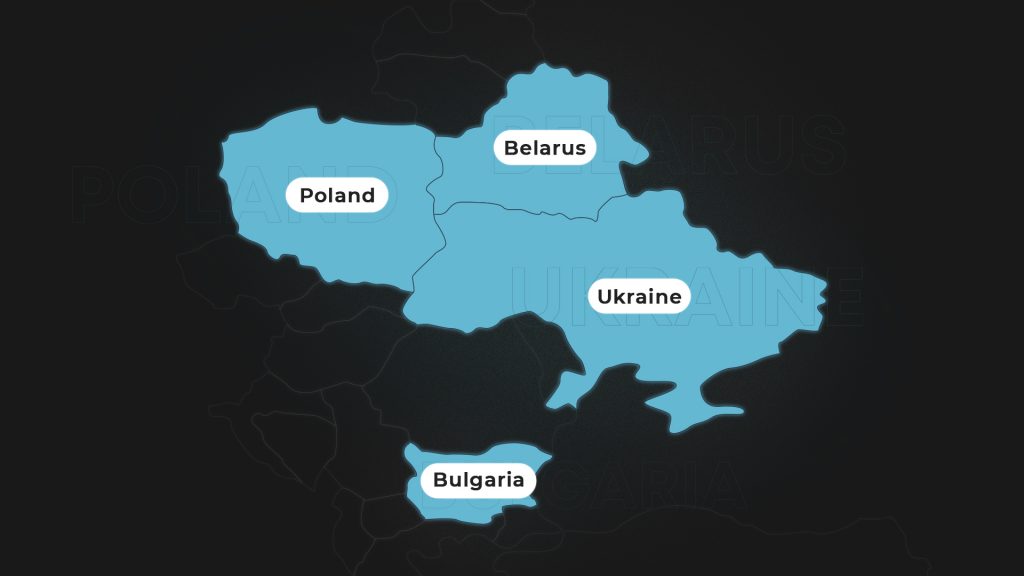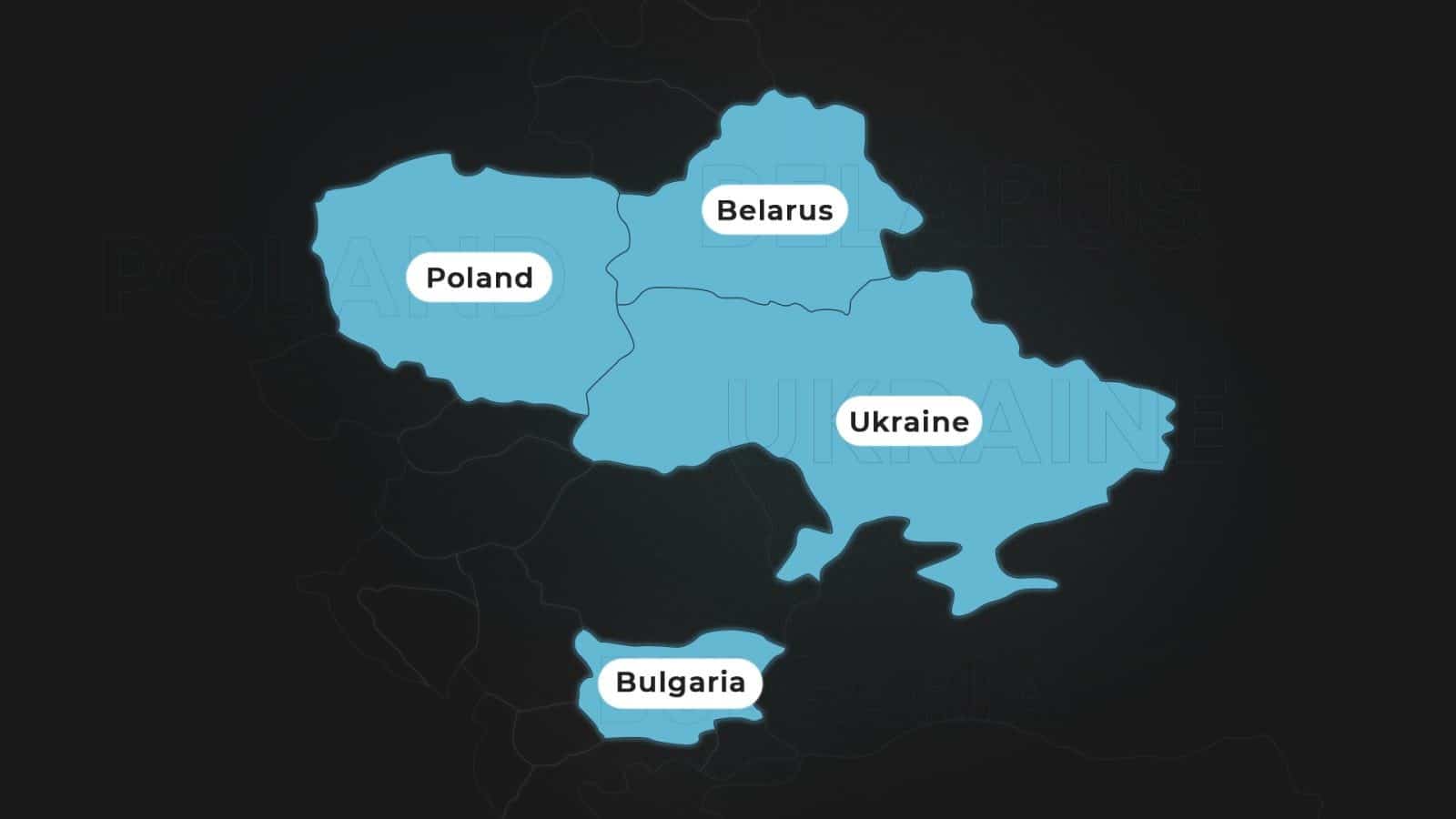 Ukraine
Ukraine is the second-largest country in Europe bordered by Russia, Poland, Romania, and Belarus. Ukraine is also considered one of the best countries for software development. Here are a few interesting facts about software development in Ukraine.
Ukraine's IT service export has seen significant growth from approximately $3 billion to $4.5 billion in 2018 and is expected to double by 2025.
Ukraine's IT market grows at a 26% annual rate.
Ukraine has been acknowledged as the top destination for software development outsourcing services by Inc. and A. T. Kearney Services Location Index
Access to a wide pool of talent from 4,000+ tech companies
One of the highest literacy rates in Eastern Europe.
Each year, more than 20,000 IT graduates join the workforce in different programming fields. Ukrainian universities are also known to launch and support software development areas in Artificial Intelligence, Internet of Things (IoT), as well as Data and Computer Science.
(Source: IT Ukraine Association)
Bulgaria
Bulgaria is a country in South-Eastern Europe. Over the past few years, it has completely restructured its economy from a centralized economy into an open, market-based one. The software development outsourcing sector is booming at the moment. Here's why:
The software development market share revenue in 2021 stood at €836.1m (approximately $967.23m).
Between 2016 and 2021, the software development industry has seen an annual growth of 0.9%.
There are currently 2,302 companies that provide software development in Bulgaria; recording a 1.3% increase since 2020.
Approximately 2,000 IT graduates annually.
The country is home to 12,000 employees in software development as of 2021.
(Source: IBISWorld)
Bulgaria has always been one of the top Eastern Europe software outsourcing destinations. This is due to its large talent pool, fair price and highly talented developers.
Belarus
Belarus is another fast upcoming IT hub in Eastern Europe. Belarusian IT outsourcing services are expected to see significant growth from 6.2% in 2019 to 7.2% by 2025. Belarus is one of the best countries to outsource due to its low cost of living for IT staff, time zone, continuous support of the IT industry, and reasonable costs of software development services.
1 in 100 people is a software developer in Belarus.
The country has the highest number of developers in iOS (over 6000) and Android mobile app (over 8000) development in Central and Eastern Europe.
Business, medical services, financial services, and business services are the leading IT outsourced services.
Most developers in Belarus live in Minsk. Every year, universities of the country produce over 4,000 qualified professionals to join the software development workforce.
Poland
Poland is a country in Central Europe. We included it in this list due to its reputation as one of the best software development hubs not only in Eastern and Central Europe but also in the world.
Poland has the highest number of software developers on our list.
Poland's IT outsourcing market revenue was projected to grow from $2,087.6 million to $2,311.7 million in 2021. (Source: Statista)
Its IT outsourcing market share grows at a stable annual rate of 5–10%
Over 15000 students graduate from Polish universities with degrees in Information Technology every year.
Poland takes a quarter of the offshore software development outsourcing talent in Central and Eastern Europe.
One out of every 100 working professionals is an IT expert.
(Source: YouTeam)
In Poland most of the workforce undergoes technical training in software development from a young age. In addition, the country values STEM degrees where software engineers are thoroughly trained in Java, PHP, and .NET programming languages.
Custom Software Development Outsourcing Rates in Eastern Europe
Most companies outsource IT services to evade the upfront cost. Finding the best countries to outsource software development in Eastern Europe helps companies acquire top-quality custom services at a reasonable price. The low cost of living and elimination of other expenses with in-house teams make a good case for outsourcing software development from Eastern Europe.
The table below shows the rates for custom software development in Eastern Europe by country.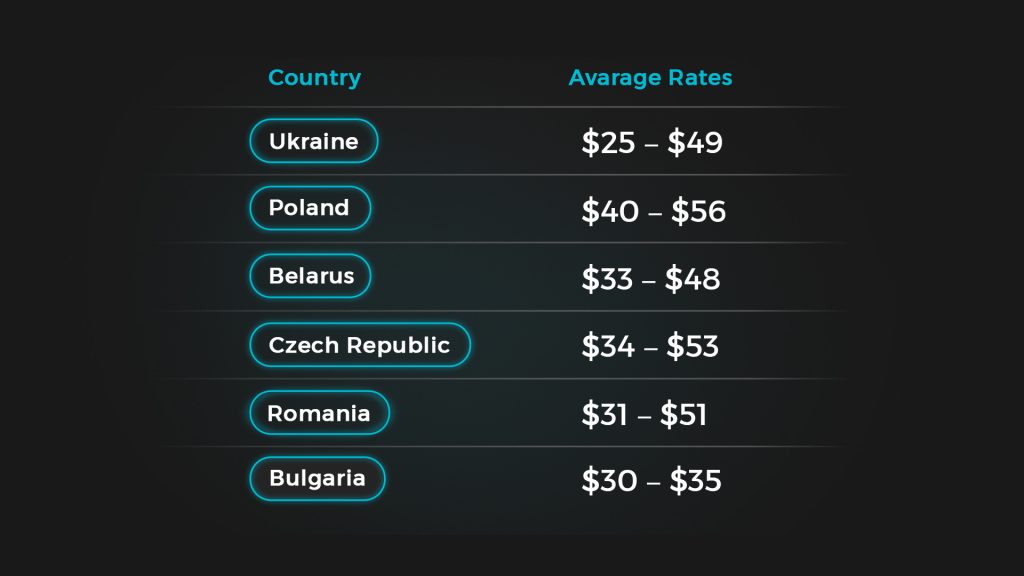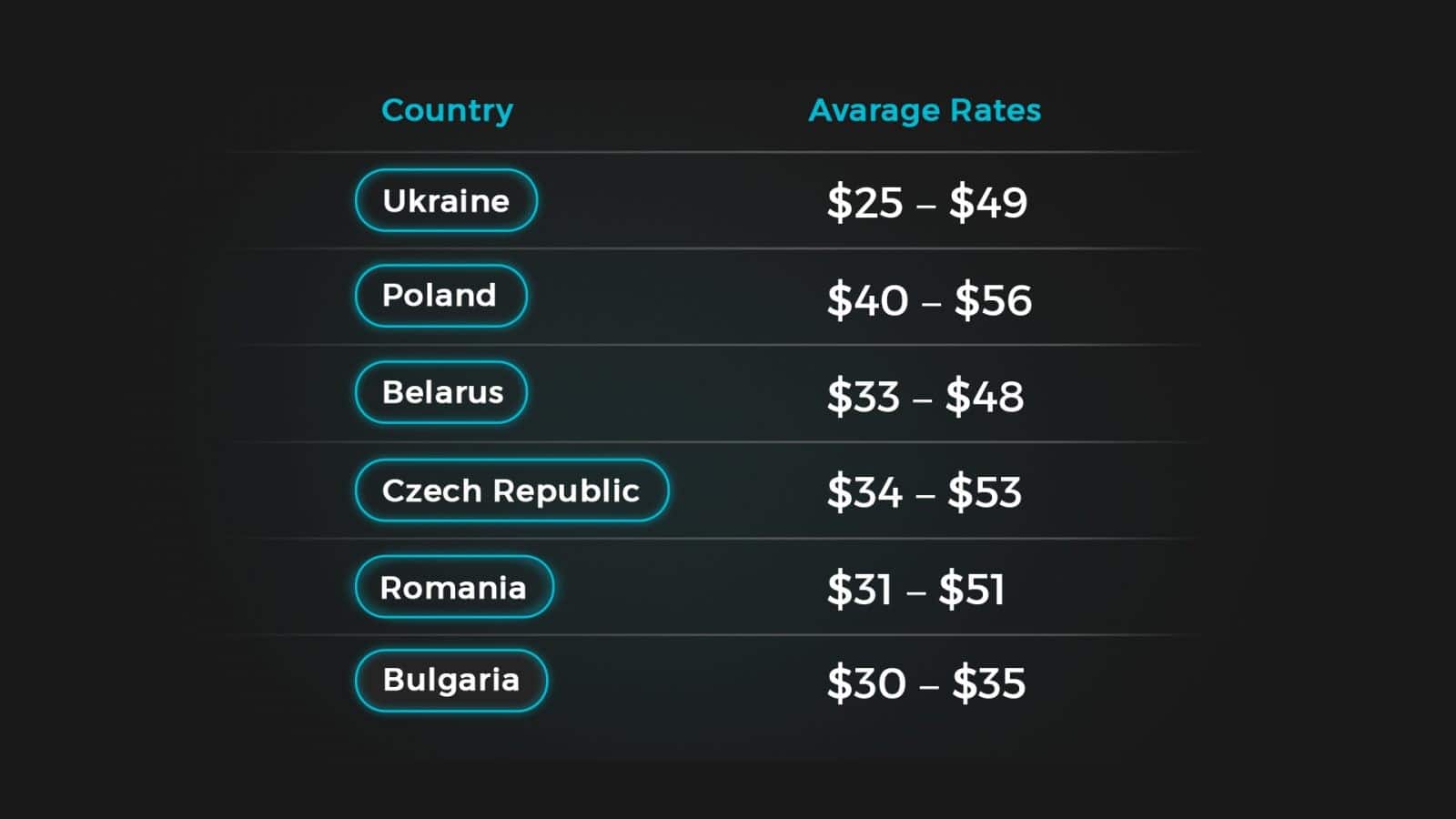 Reasons to Outsource Software Development to Eastern European Countries
Outsourcing software development in Eastern Europe has become the norm for companies looking for a solution to the rising shortage of global IT talent and the cost of IT services locally.
Today, many Eastern European countries have a reputation for having some of the best software developers in the world. Poland, for example, has been severally ranked among the top countries with the best developers in the world. Ukraine follows closely with over 210k IT professionals. And if that's not enough, Ukraine, Belarus, and Poland are top Eastern Europe software outsourcing destinations for global clients.
Here are more reasons why most companies prefer Eastern Europe, particularly Ukraine and Poland:
Top-quality IT Education
Ukraine's IT education is renowned. Over 200 universities yield 20k+ IT graduates every year. Top IT firms in Ukraine also play a role in educating students through mentorship programs, training, and offering full-time programming jobs to outstanding students.
Close proximity for clients looking to manage their offshore teams and keep constant communication with their offshore partners 
Eastern Europe is merely a few hours away from Western Europe. A single flight from Kyiv to Germany takes about two hours.
High-quality Products at a Fair Pricing
Quality education and proper training equip the Eastern Europe software development teams with the skills to solve business problems. Software development in Romania, Ukraine, and Bulgaria have specialists that have been known for their hard work, and technical skills in solving algorithms, and data structure challenges.
On average, software development companies in Eastern Europe charge $50-60 per hour for software development. Although this is a little higher than other regions, there is a good reason behind it. Currently, there is a high demand for IT services but the number of developers in Western Europe and the US isn't enough to satisfy it. Also, IT companies spend a fortune training and nurturing talent.
Lower cost of living
A lower cost of living is good news for clients. According to livingcost.org, the average cost of living for a single person in Ukraine falls at $542, housing included. This happens to be 1.77 times less than the global average.
Outsourcing clients can look at this with more excitement because they no longer have to worry about spending too much on the offshore team's living. In the West, the average cost of living is $1952. Add taxes, food, and transport, and the total almost doubles.
Things in the United Kingdom aren't different either. The total cost of living for one person averages at $1929. It would be more beneficial to outsource software development services to Eastern Europe, and get high-quality services at a reasonable cost.
Government support for the IT sector
Eastern Europe has gone through a lot in the past century. Although countries face challenges in transport, communication, and political instability, their governments have shown continued support for the IT sector as it contributes a significant part of their GDP.
Financial support from capitalist companies pumped $630 million into tech startups which went on to create more vacancies for tech experts in the region.
How to Choose Countries to Outsource Software Development in Europe
Although Eastern Europe has proved to be the most popular destination for software development projects, choice for outsourcing will be influenced by a couple of factors. For starters, the presence of established local IT communities contributes to a pool of local talent and reliable experts a company can rely on.
Here's how to choose IT outsourcing countries in Eastern Europe
Define your software development needs as accurately as possible. 
Do you need mobile game development outsourcing or staff augmentation services? How much time do you want the project to take? Long-term contracts attract a relatively lower cost spread out over several months as compared to short-term contracts, which often have a huge upfront cost.
Consider the quality of the service more than the cost. There is some truth in the saying, "Cheap is expensive". Companies that offer undercharged services as their unique selling point are more likely to end up disappointing the client. Look for the company's reputation, get in touch, talk about your project, and work towards closing the deal.
Calculate the total cost of service in your home country and compare it to the Eastern Europe software development outsourcing destinations. 
Companies that outsource services look forward to cutting down on the overhead expenses in their home countries. However, software developers from Eastern Europe have varying costs.
One of the main factors influencing the cost of service is the location. The geographical location of the software developer bears a significant implication on the taxes, minimum wage requirements, salaries, etc. If the company decides to hire offshore developers, some of these costs will simply disappear. Before hiring remotely, look at your partner's rates, cost of resources, and salaries to the employees, just to mention a few.
Peek into the potential partner's capacity in technology, workforce, and reputation
The ideal partner will often have a fully equipped R&D center with the latest tech, highly qualified staff, and a good reputation. They should be able to handle everything in-house or outsource some services to equally trustworthy partners.
Ask about Intellectual Property Protection Rights and Data Security
Before choosing your software development outsourcing company in Eastern Europe, check on their policies and regulations about data protection and intellectual property rights in their country.
Have your legal team scan for all contents of an agreement before putting your signature on it. Lastly, if possible, keep in touch with law enforcement in the destination country. When drafting legal documents, create a contract that binds each partner to their responsibilities. It helps avoid emergent costs in the future and also protects your property from misuse.
Consider Newxel Your Trusted Partner
Newxel has been on the frontline of IT staff augmentation in Ukraine. We can help you build and manage offshore teams in the country. As your offshore partner, we can help you with recruitment, branded office space, legal & finance services, IT support & own IT infrastructure integration, HR & accounting office management & procurement, and many others.
Newxel provides full-service packages for clients looking to open an R&D center in Ukraine. Hire your own software development team and expand your product to its limit with our highly trained and qualified IT specialists.
At Newxel, we offer:
Outstaffing services — Need a Ukrainian team of developers that share your vision? We've got you covered. Newxel helps you find exceptional talent and build a strong team in a few weeks.
Employee team development & motivation — At Newxel, we employ best practices in team development and retention. We provide continuous personal and professional support to your team to cultivate the best results for your business goals.
Office space & location — At Newxel, we help our clients create customized, secure office locations with essential facilities: kitchens, fully equipped workstations, meeting rooms, and relaxation areas for your offshore team or entire R&D center.
Legal support — Finding legal ground on foreign soil can be difficult. At Newxel, we entrust our team of lawyers to find and fix all legal issues with your R&D.
In addition to the above core services at Newxel, we also cover account management, IT infrastructure & equipment, office management and procurement, and HR support for your offshore team.
Final Thoughts
Businesses that wish to thrive have jumped on the IT outsourcing bandwagon.
If you're thinking about software development outsourcing in Eastern Europe, there's no better time to invest than now. Most successful companies like Google and Microsoft are doing it, and so should you.
Get in touch with Newxel for more information about Eastern Europe software development. So long as it's software-related, we're happy to help!
FAQs
Should you outsource software development?

Many companies are now considering outsourcing software development to offshore teams with better tools, better education, and reasonable rates. So far, the results speak for themselves. We have seen massive growth in the companies that outsource IT and software development to Eastern European countries.
What are the benefits of outsourcing software development to Eastern European countries?

The benefits of outsourcing vary and these are the main: - Access to highly qualified IT professionals; - Better tools, technology, and experience; - Lower costs and reasonable rates.
Is outsourcing software development better than in-house development or onshore development?

In-house development tends to be very expensive. Companies have to cater for the employees' allowances, minimum salary requirements stipulated by law, medical cover, tax requirements, and so much more. With outsourcing, most of these costs are much lower. This results in profit maximization and reliance on offshore teams with highly advanced skills at a reasonable cost.
Contact Us