The Top 5 Myths About IT Staff Augmentation
The workforce is emerging from the pandemic, having learned many valuable lessons. The importance of remote work, the need for reliable digital infrastructure, and flexible workflows became apparent for business owners and team leaders.
Also, if you did not realize the importance of top-notch talent in helping teams businesses bounce back, you haven't been paying attention to market trends. According to McKinsey's research, 24% of respondents linked digital transformation challenges to the lack of skilled tech teams.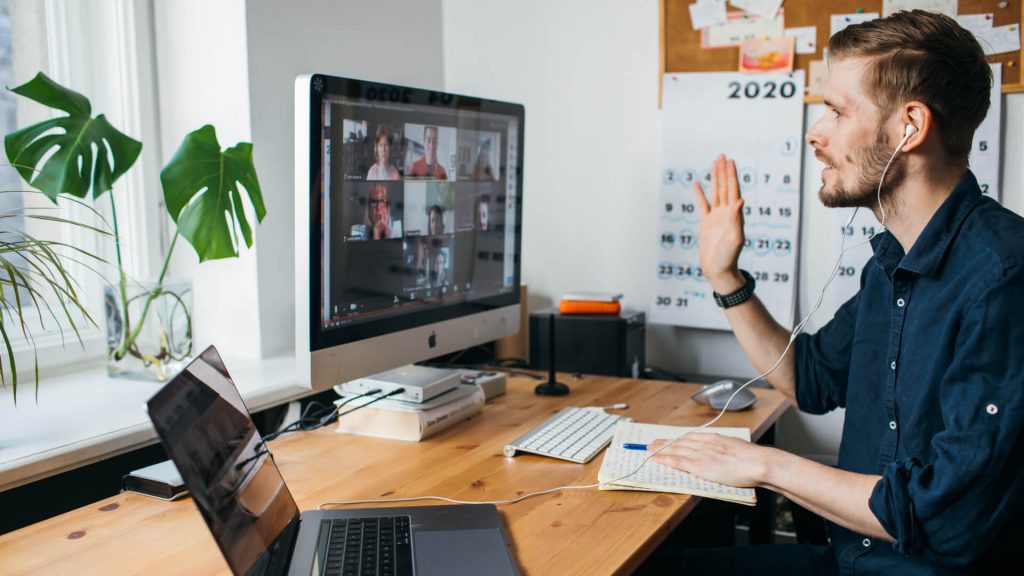 In this post, we will take a closer look at one of the most effective talent acquisition strategies — team augmentation. The concept is shrouded in myths — we will dismantle them with fact-based evidence.
What is Talent Augmentation?
By definition, IT team augmentation is hiring tech specialists abroad to close talent gaps and bring projects to the market.
The key benefits of IT staff augmentation are:
Access to specialized skills. Staff augmentation helps mitigate the challenge by connecting business owners with talents when and for as long as they require it.
Agility and competitive edge. Being able to quickly expand the team helps tech companies be the first to introduce projects to the market. When it comes to releasing innovation, it's first-come-first-serve — and talent augmentation puts you among the frontrunners.
On-demand expansion and downscaling. IT Staff augmentation is a way for business owners to stay flexible and adapt to market fluctuations — should revenues drop, restrictions or regulations get in the way, team leaders will be able to reduce the size of the augmented team.
Assistance from the team augmentation vendor. Top-tier IT team augmentation service providers support business owners with round-the-clock assistance and real-time updates so that you are never out of the loop.
Busted: 5 Myths About Staff Augmentation
Despite its apparent benefits, a lot of business owners are reluctant to take staff augmentation seriously. It happens mainly because, over the time it's been around, the concept often got misconstrued or confused with other talent sourcing models (e.g., outsourcing or freelancing).
Let's take a look at staff augmentation myths that exist to this day and break down why they are inaccurate or simply wrong.
Myth #1. Staff augmentation = outsourcing
While there are, indeed, a lot of things in common between the two: assistance from a vendor, working with offshore talent, and high-cost reduction potential, staff augmentation, and outsourcing are not the same.
Here are the key differences between the two:
| | | |
| --- | --- | --- |
| | Staff augmentation | Outsourcing |
| Dedication | Full. The augmented team follows the same processes and workflows as the full-time team | Limited. Outsourcing developers can tackle several projects at once |
| Selection | Custom. Developers are hand-picked for the project | The team is assembled out of talent at a vendor's disposal |
| Management control | The main office | The vendor and on-site project managers |
| Collaboration duration | Long-term | Short-term, project-based |
Myth #2. You can't control a remote team
Before the pandemic, the absence of physical proximity to the team was a deal-breaker for many business owners. Now that most teams have been working remotely for months, team leaders have developed infrastructures for monitoring performance using time trackers and other tools.
However, if you believe hiring an augmented team will make it harder to manage and oversee developers, here are a few points that prove "no-control" concerns as baseless.
Business owners fully manage augmented teams. While offshore engineers work remotely, they report and communicate with the main team directly. From Day 1, remote developers will be onboarded into your company's infrastructure, use the same communication tools, attend meetings, and track progress the way everyone else does.
Augmented teams are fully committed to the project. That's the critical difference between outsourcing and staff augmentation: in the case of the latter, developers are working for one employer. Thus, you won't have to worry that developers prioritize other projects over yours — they won't be engaged in any.
The remote collaboration will keep you out of the loop. Long-distance collaboration and time zone differences are challenging — however, they shouldn't get in the way of the company's workflows. Companies that provide staff augmentation services are specifically responsible for coordinating communication between the main office and the remote team. At Newxel, we help team leaders find the right time for meetings, keep augmented developers accountable by reminding them to file reports, and assist managers in setting up an effective infrastructure for performance tracking.


Myth #3. Staff augmentation makes sense only for large-scale companies
Another popular misconception states that staff augmentation is a sensible strategy only for enterprise-level businesses. In fact, the opposite is true: through staff aug, SME managers can get a competitive edge and outpace large-scale competitors.
Let's make an example.
If you are the leader of a company based in the US, you compete over the talent pools with the world's biggest companies: Google, Amazon, Facebook, Netflix, Apple, you name it. These "big" players lure highly skilled talent with prestige, salaries, and benefits, leaving small-scale business owners with breadcrumbs of excellent engineers. 
On the other hand, talent augmentation is your way to outsmart the competition. By looking for talent in regions that aren't as heavily targeted by top market players, you will be able to hire affordable yet skilled tech professionals.
Myth #4. Talent augmentation leads to lower product quality
It might seem to you that hiring a team to work remotely, not in-house, leads to bottlenecks and productivity loss. Also, you might be wondering whether offshore developers are trained well enough to meet the demands of the competitive tech market.
The truth is, there's no correlation between talent augmentation and lower product quality. In fact, engineers working remotely are beneficial for several reasons:
Unbiased perspective. Working with a remote team brings new ideas and insight to the project. Hiring offshore developers is a way for business owners to diversify engineering practices and create a product that appeals to global audiences.
Developers are hand-picked for the project. Few team leaders get to hire full-time developers who specifically match ongoing tasks. Usually, talent managers are limited to choosing programmers by attitude and general skill set. When it comes to IT outstaffing, candidate selection is designed with the project in mind — meaning you'll work with developers skilled in the niche and technologies for the product.
Augmented developers are highly motivated. This argument has a two-fold rationale: firstly, offshore engineers are usually more committed to the projectі because they don't have that many job openings compared to programmers in the US, Canada, or EU. Also, if you hire on markets with low average salaries, a good offer will be a powerful incentive for engineers you bring on board. Finally, many programmers want to work in international teams, as it introduces them to new experiences and broadens their professional network — that's why they will eagerly hold on to the project.
Myth #5. Staff augmentation is risky
Hiring developers abroad might seem overwhelming and unreasonable to team leaders. After all, offshore markets tend to have unique legislation and tax policies.
The good news is, staff augmentation becomes low-risk once you find an experienced, reliable vendor. Here's how Newxel legal, finance, and talent management experts help clients mitigate risks associated with talent augmentation:
Take full responsibility for tax and legal management. By reaching out to Newxel, business owners don't have to worry about being liable for administrative or financial documentation — staff augmentation companies are the official employers in the local court.
24/7 assistance. We help business owners avoid productivity roadblocks by regularly checking in on the team's progress and helping project managers from the main office adjust processes so that offshore developers reach their peak efficiency.
Transparency. Our team is open about reports and keeps real-time track of expenses, work time, etc. Upon the client's request, we make detailed custom reports that keep you updated, while helping spot and deal with management red flags.
Final Thoughts
Staff augmentation may be obscure as a term, but its benefits for business owners are clear. By hiring offshore developers to help the main team complete their projects, SME and enterprise managers reduce hiring time and cost, bring new ideas to the workplace, and connect with engaged, experienced engineers skilled in their fields.
For reliable IT outstaffing in Ukraine, reach out to Newxel. After thoroughly discussing project requirements with the main team, we handpick engineers that will become valuable assets to the process. Newxel talent managers are skilled at hiring web and mobile app developers, as well as AI, ML, and IoT engineers. Take a look at our cases to see how the team works, or get in touch with us to discuss your hiring needs.