Staff Augmentation vs. Project Outsourcing: Which is Right for Your Project?
The demand for top tech talent is spiraling at full throttle at a time when supply is increasingly pressurized. Trusted insights reveal that 90% of hiring managers strain to find and recruit tech talents for roles in cloud computing, cybersecurity, IT architecture, data science, and artificial intelligence (AI). What's more, organizational computing firm Korn Ferry predicts a never seen talent crunch in the tech industry, with the labor-skill shortage resulting in an unrealized output of $449.70 billion by 2030!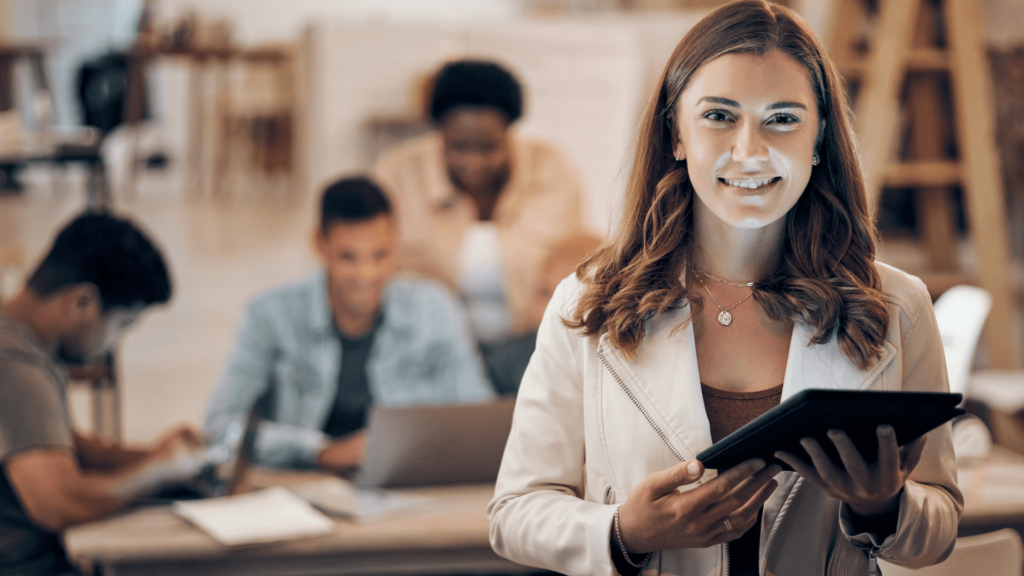 In other words, the need to hire value-matched candidates for IT projects faster and more effectively is dire. Some of the most viable options that can help you circumvent this stampede include staff augmentation services and outsourcing. Both models give you access to specialized skills that your in-house team lacks for greater flexibility and faster time-to-market when developing digital solutions. However, each approach is unique and ideal when addressing specific business needs.
This article delves deeper into staff augmentation vs outsourcing to highlight the benefits and challenges associated with both models. We also share expert insights into the model that is likely to address your intricate business needs better while saving costs and increasing innovation agility. Keep reading to learn more.
Staff Augmentation Engagement Model: Benefits and Challenges
The staff augmentation engagement model is a hiring strategy that allows your company to recruit external IT professionals to cover crucial roles in your current team, either permanently or on a temporary basis. Typically, skilled talents bring in specialized expertise to help your in-house team with complex tasks or projects faster and with greater efficiency.
It's important to note that the external professionals are technically contractors or "augmented staff" who don't constitute your full-time employees. Instead, the experts are hired and retained by a full-service company that centers on providing temporary global skilled resources. The service provider is also responsible for paying the employees' bonuses, a service that is usually billed at a relatively affordable monthly fee.
Benefits of Remote Staff Augmentation
Now that you understand what is staff augmentation, here are the business benefits that come with his engagement model:
Greater flexibility
This cooperation model gives your organization greater flexibility when it comes to addressing dynamic market needs and demands. It allows you to swiftly scale or downscale human capital without necessarily committing to long-term engagement or costs, as in full-time employment, giving you greater flexibility when optimizing resources.
You can focus on core competencies
Staff augmentation allows you to delegate specialized tasks to skilled experts who can complete them better as your internal employees focus on the core competencies that make a future-oriented organization. Moreover, some full-service companies will even offer turnkey services to free you from the backend office routine required to manage the remote staff effectively.
Rapid project implementation
Talents who work under this model are rigorously vetted to ensure they match your organization's culture, needs, and expectations. As a result, they seamlessly integrate with your existing team to hit the ground running as soon as possible. This allows you to collaborate efficiently and achieve project goals faster for an overall competitive edge in your business domain.
Time and cost-saving opportunities
Remote staff augmentation offers time and cost-saving opportunities by eliminating traditional hiring bottlenecks. Staff augmentation partners like Newxel offer full-cycle services, from recruitment to onboarding, management, and benefits payout. Moreover, the transparent cost structure and direct access to employees give you full control of the project's expenses and milestones.
Knowledge transfer and learning opportunities
Remote IT talents often demonstrate robust skills and expertise as they work with different businesses across nearly all industry verticals. By working alongside these professionals, your in-house team can seize the knowledge transfer opportunity to learn about new technology or evolving trends and best practices in software development.
Challenges in Staff Augmentation Model
While staff augmentation can be an excellent hiring solution when you need skilled developers for advanced IT projects, the engagement model has its drawbacks as well. Here are the challenges to expect:
Hiring the right experts
Recent industry statistics forecast the global developer talent shortage to reach 85.2 million by 2030, pointing out a stampede in hiring in the coming months. This means it will be difficult to find talents with the right skill set, regardless of your hiring location.
To solve this hurdle, partner with a resourceful service provider who can meet your exact business needs and requirements. If the service company finds the right candidates and your project requires long-term commitment, provide learning, training, and upskilling opportunities to augment the team's skills and capabilities. That way, you may not need to rehire, especially when you need certain market standards.
Management and communication
In a recent study, over a third of remote employees revealed they often feel isolated and struggle with work-life needs. If this is the case with your team members, managing them can be challenging, not to mention maintaining open and consistent communication.
You can set up real-time collaboration tools and train employees on how to use them to solve this challenge. Reinforce it with regular face-to-face meetings and team-building activities so that the remote staff can stay engaged and feel more connected to the bigger company agenda, regardless of disparate geographical locations.
Project knowledge transfer
An inadequate or inefficient knowledge transfer process may result in missed deadlines, quality inconsistency issues, or outright project failure. In the long haul, you might be forced to postpone the launch date or switch to a new service provider altogether, wasting time and money.
This challenge can be avoided by designing and executing a result-oriented knowledge transfer strategy that eliminates silos to simply learning, sharing, and efficiency. You can also appoint an experienced manager to oversee the process and conduct assessments to ensure the whole team is in sync with the organization's needs and expectations.
Scalability
Lastly, you might also experience hurdles when expanding your augmented staff, especially if you want to recruit experts in rare tech stacks, such as Scala or Golang. The challenge can escalate further if the remote team experiences a higher attrition rate, which might mean endless hiring exercises to fill vacant positions when employees leave.
To avoid these challenges, partner with a company that upholds hiring candidates for any tech stack within the shortest time possible. This means contracting a service provider with global reach and recruitment capacity, as well as employee-friendly HR policies to retain the hired talents for a long-term commitment. Also, stay updated on the latest IT staff augmentation trends to learn how you can solve these challenges, among others, better.

IT Outsourcing Model: Benefits and Challenges
IT outsourcing is a popular alternative to staff augmentation, estimated to be worth up to $66.5 billion in global total contract value (TCV). The model entails contracting an independent service provider or third-party vendor to implement one-time or ongoing IT projects, such as software development, technical support, or infrastructure management.
Benefits of outsourcing
The benefits of IT outsourcing include:
Flexibility
This engagement model allows you to complete software development projects without the need to hire, retain, or fire employees. With this approach, you can complete projects quickly and more efficiently. Even better, you can break down the project into smaller parts and outsource to multiple service providers to beat deadlines that might otherwise seem unrealistic with your in-house team.
Tap into a wealth of robust experience
IT outsourcing partners have accumulated robust experience and expanded their competencies over time. They often work with different clients to solve non-standard challenges in software, hardware, and systems development. Thus, you can count on a reputable outsourcing company to deliver a solution that is at par with the latest innovations and market standards.
Enhanced service levels
Vendors who offer this engagement model usually anchor their offerings under service level agreements (SLAs). SLAs are contract obligations that bind the vendor to deliver a project that is consistent with predefined quality standards and performance metrics. The contract also specifies the required timeframe for meeting the service levels, leading to better reliability as opposed to in-house development.
Faster time-to-market
You can expedite project delivery by partnering with IT outsourcing vendors. This is because outsourcing partners have scalable resources and robust expertise to execute time-bound projects faster and more efficiently. Moreover, they provide a dedicated focus to finish the project within the deadline, giving you a competitive edge with faster time-to-market.
Challenges of outsourcing
Just like staff augmentation or any other hiring model, outsourcing comes with its share of pros and cons too. Here are the challenges to expect and how to resolve them if you choose this route:
Internal knowledge disparity
Overreliance on external service providers increases the risk of watering down internal knowledge and expertise. Over time, your organization might be forced to make IT outsourcing mandatory because the in-house team can no longer handle complementary tasks, such as ongoing software updates and maintenance. With that in mind, it will help if you proactively manage knowledge transfer to retain critical knowledge and expertise within the organization.
Dependency on IT outsourcing
Depending on IT outsourcing partners to fulfill critical roles can save you time and money. However, this can also be a challenge, especially when your go-to vendor experiences a financial or career setback, making it impossible to meet predefined service obligations. You can solve this challenge by engaging multiple vendors and strategizing robust contingency plans in case they fail to deliver.
Data security and confidentiality
There are endless risks associated with entrusting sensitive and proprietary company information to a third party, such as data loss due to carelessness or cyberattack. To avoid this, it is imperative to enact stringent security measures alongside confidentiality agreements, such as NDAs, for safe data handling. You can also sign a legal document compelling the vendor to assume the responsibility of data safety during development, failure to which they'll be fined.
What Are the Differences Between Staff Augmentation and IT Outsourcing?
Staff augmentation and outsourcing are both viable engagement models that can help you achieve greater efficiency and reduce costs in software development. While they might share similarities, there are key differences that you need to note between the two:
Scope of engagement
The main difference between outsourcing and staff augmentation is the scope of engagement. While outsourcing involves outsourcing entire projects to third-party vendors, staff augmentation brings remote employees with specific skill sets to implement specific projects or tasks alongside your in-house team.
Resource allocation
Staff augmentation vs IT outsourcing also differ when it comes to resource allocation. While the latter relies on employee skills and expertise to complete the project, outsourcing requires the vendor to facilitate all the necessary resources, skills, and expertise to fulfill tasks. The organization only pays for the service.
Control and management
When evaluating staff augmentation vs project outsourcing, it's important to note that the first model gives you direct control and management of the employees, as well as the tasks at hand. Conversely, when you outsource, you delegate the control and management responsibility of the project to the vendor.
Cost structure
Another difference between staff augmentation and outsourcing lies in the cost structure. Employees under staff augmentation are paid hourly or monthly rates. On the other hand, outsourcing may involve different pricing models, such as outcome-based pricing or fixed-price contracts.
IT Staff Augmentation vs. Project Outsourcing: Which to Choose for Your Business?
Choosing between outsourcing and staff augmentation model can be pretty daunting at first, given that both options offer desirable business outcomes. However, you might want to consider staff augmentation if your goal is to supplement the internal development team with specific skills or rare expertise for a specified duration. It is also a viable option if you want to work with external experts but still retain full control over how the project is managed and implemented.
Outsourcing, on the other hand, is ideal when you have a complex IT project that requires dedicated focus and resources. This approach relieves you of the responsibility of managing and controlling the project directly as the vendor oversees resource allocation and execution to achieve agreed-upon deliverables in terms of deadlines and quality standards.
Which Engagement Model Can Newxel Offer You?
Newxel is a full-service company that can help you implement remote staff augmentation in your organization for faster, more efficient, and more reliable software development services. We offer several engagement models for this service, including dedicated teams and distributed teams to suit your intricate business needs. And with our global hiring capacity, we can find and recruit any tech stack role from a location of your choice. Even better, we can build a fully-fledged remote team and onboard them to your organization within 3 to 5 weeks.
Other benefits that come with our IT staff augmentation services include day-to-day management of the team operations. We integrate your remote team with local project managers to preserve their cultural integrity and enhance retention rates. We also provide turnkey services, such as finance, legal, and IT support, to free you from the backend office routine as you focus on researching new markets and enhancing customer experiences.

Conclusion
Both outsourcing and staff augmentation have proven to leapfrog traditional hiring models by eliminating unnecessary recruitment bottlenecks. With either model, you can significantly reduce the time to market of your digital product and cut costs while tapping into skilled, global talent pools. Whether you should choose an outsourced model or staff augmentation strongly depends on your project needs, organization's policies, and the need to retain knowledge within the business. Leverage our outsourcing vs staff augmentation to determine which option addresses your needs better and proceed to integrate it into your next project.
Frequently Asked Questions (FAQs)
Why Should You Contact Staff Augmentation Services?

Staff augmentation services allow you to hire value-matched developers to work as an extension of your in-house team, giving you direct control of the project management and delivery.
Which Approach is More Cost-effective – Staff Augmentation or Outsourcing?

When comparing staff augmentation versus outsourcing, the latter tends to be more cost-effective as it gives you direct control over expenses and allows you to hire on a need basis. Moreover, you can leverage your existing IT infrastructure, unlike in outsourcing, where the vendor charges you infrastructure set-up costs.
Can I Use Both Staff Augmentation and Outsourcing for the Same Project?

Yes. Although project outsourcing vs staff augmentation stack up differently, the two models can be employed together to build faster and scale operations. For instance, you can use staff augmentation to build the core team that will design your enterprise software before outsourcing individual tasks, such as testing, to a vendor who excels in that domain.
Contact Us