How to Manage an Offshore Development Team
Managing a team is tough enough, but manage an offshore development team is exponentially more challenging. Cultural, language, socio-economic differences tend to make the life of a team manager even harder.
As with any team, an offshore team needs a good project management framework and clear communication guidelines. Ways of reporting, testing, and discussion are established upfront so that everyone knows what and when needs to be done.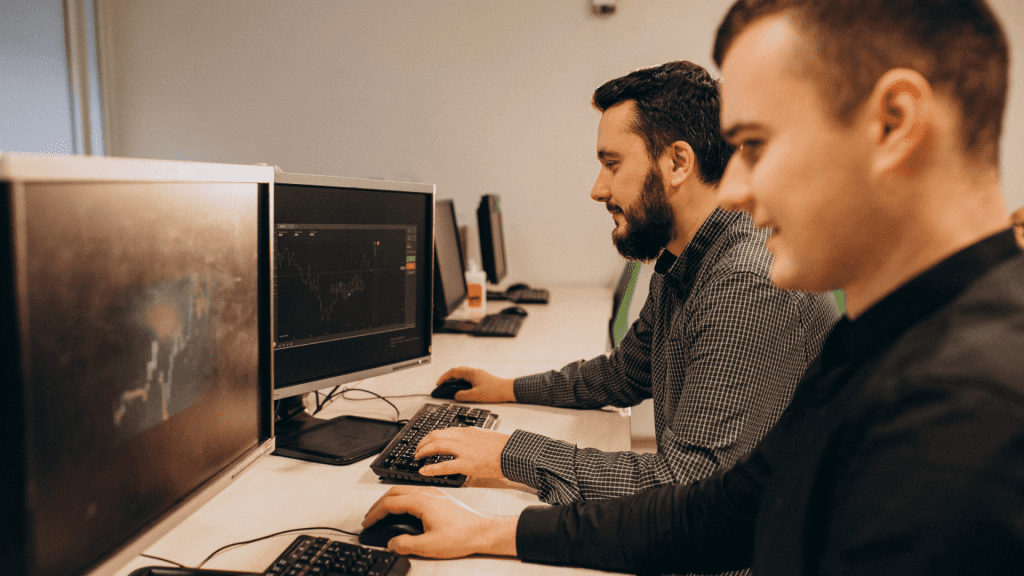 Managing Methods
Depending on the project and the team's established workflow, methods of how to manage an offshore development team can be different. Of course, even before starting a project, the manager has to establish clear goals, instruct the team on what needs to be done, which communication tools are to be used, set deadlines, etc.
Different frameworks present different levels of control over the team. For example, in agile Scrum software development, there are barely any strict instructions ahead of time, and flexibility is a virtue. As the project progresses, the development process goes step-by-step, consisting of small client-approved parts, as opposed to delivering one large application at the end of the project. The team doesn't get any complete and detailed instructions in the traditional sense. Many decisions are left up to the development team, as they will know best how to solve the problem. The process is divided into sprints – periods of time in which a task needs to be done. At the beginning of every sprint, there is a planning meeting, which concentrates on the desired outcome rather than entry criteria, task definitions, validation criteria, and exit criteria, as in some other methodologies.
As with any team, an offshore team needs a good project management framework and clear communication guidelines
Communication With the Offshore Team
In order to establish a successful partnership, you have to learn to communicate with the offshore team. First and foremost, remember that communicating with people from a different culture may not be what you are used to doing at home. Find out some of the cultural peculiarities of your offshore destination and be ready to learn!
Secondly, you have to clearly communicate your business and your goals. This will set a base for further communication and motivate the team to become a part of what you believe in. They need to understand the function and the processes of your business and your customers.
To make business communication efficient, choose the appropriate channels and tools. Use project management software like JIRA or applications like Asana that will allow you and each of the team members to keep track of tasks and deadlines. You will be able to add comments, suggestions or questions. Avoid all the email clutter and risk of something important getting lost in the fray.
Do not forget about voice and visual communication! Use Skype or Google Hangouts to get in touch with key members of the offshore development team. Also, do not forget about the time zone difference, when you schedule the calls. On the other hand, do not get overly carried away with those video calls. Find the proper balance between 'hovering' and ignoring. Set checkpoints and stick to them, leaving some space for flexibility.
Motivating the Offshore Team
If you are planning to work with a particular offshore team over a long period of time or on several projects, your partnership can become a lot better through some simple motivation. Find ways to increase the loyalty of the team and encourage the team members to work more efficiently and achieve the project's goal. Motivating the team will help establish a long-term relationship that will pay off in the future.
Be honest. Clear communication and transparency about the product's purposes, the company's strategy, and your future plans are what creates trust between you.
Treat them as equals. Be friendly, treat the offshore team members the same way you would your local in-house staff. Seek out their personal opinions, since as professionals they can have some great insight for your product.
Respect their time and recognize their achievements. Celebrate the small victories!
Pay them well and provide a budget for extended working hours.
Identify and resolve communication barriers.
Encourage continuous improvement for all staff. Consider training and promotion.
Take into consideration cultural differences and local holidays.
Offer team-building activities. Help team members get to know each other better and relax a little bit. We all know, what all work and no play did to Jack, don't we?
Meet your team. Bring some of the key team members to become acquainted with the in-house team, or better yet, go and meet the whole team yourself!
Taking Your Business to the Next Level Through Successful Partnerships
We admit this looks like a whole lot of things to take into account. If you are feeling overwhelmed, you can leave part of these tasks to a reliable partner, who can make this process more efficient, every step of the way.