Offshore Mobile App Development: All Benefits and Considerations You Should Know
Offshore development is now an essential part of the business strategy of most large enterprises, enabling significant cost savings and service improvements. The complexity and speed of change in information technology are increasing. It is only natural that businesses seek to outsource the key tasks of IT services to those with specialized technical and professional skills.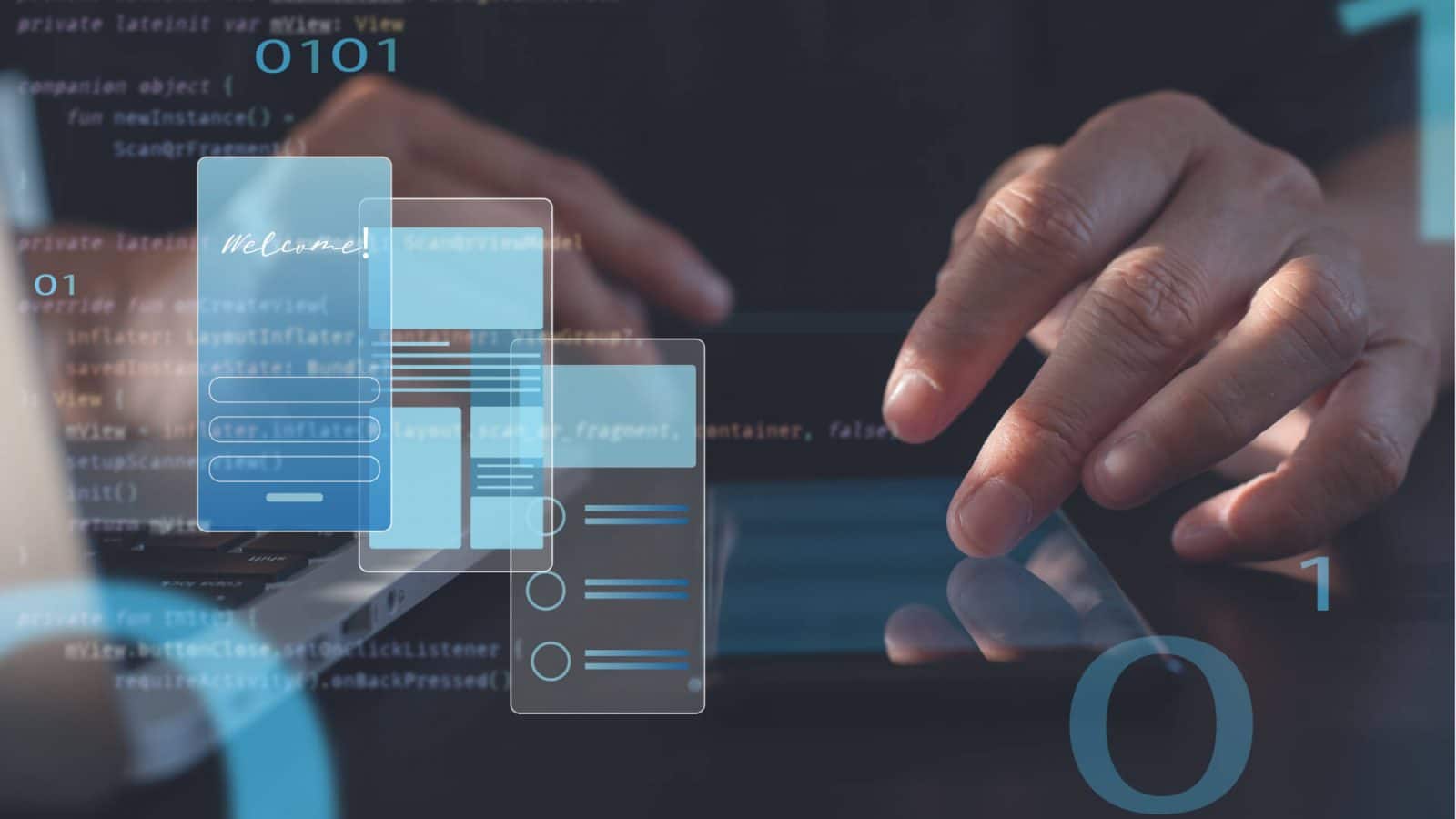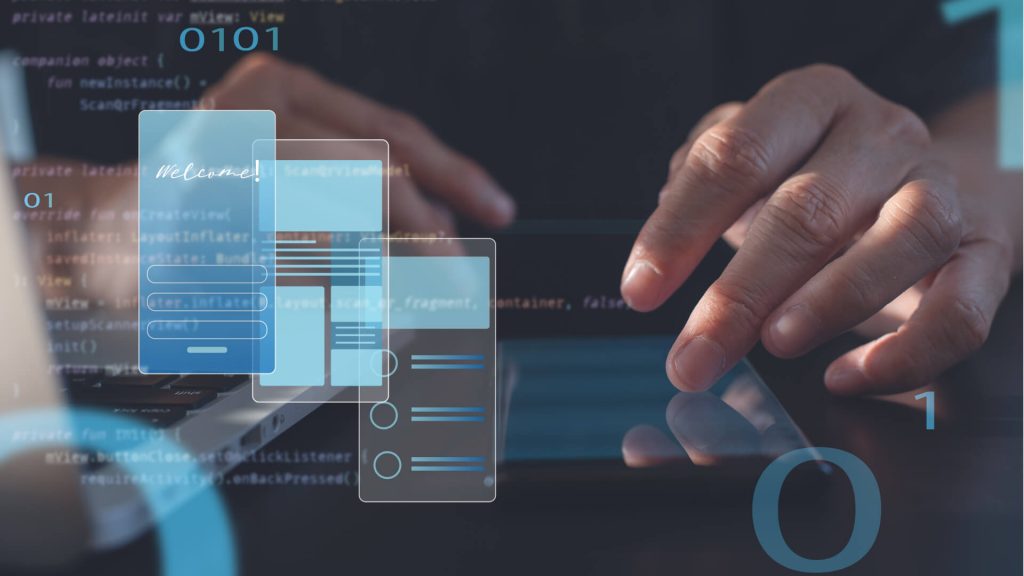 People and businesses have always looked for someone who can help them with tasks they don't have the time to do or lack the necessary skills to perform them competently. For all the complexity of the mobile development process, offshore outsourcing is an excellent opportunity to take your business to the next level quickly, efficiently, and at a minimal cost. In this article, we will take an in-depth look at offshore mobile development. How does it really work, and why do entrepreneurs choose this application development approach? Let's find out!
Defining Offshore Mobile App Development
Offshore mobile app development is a business strategy where a company outsources non-core tasks, such as mobile development, to external contractors, i.e., outsourcing companies located far away from the client. Offshore mobile development saves money, time, ensures flexibility, a high rate of innovation, and increased control over internal resources.
More and more enterprises need highly specialized developers. Meanwhile, to save resources, enterprises are looking to move their mobile app development offshore, looking for firms specializing in their particular niche. As an alternative to investing in software and hiring new employees, offshore mobile development allows savvy entrepreneurs to create a professional software product and get help without building a permanent internal team.
Offshore App Development on a World Market
Mobile apps dominate the world because of their ease of use and high performance. They have helped reduce operating costs, make systems simple and accessible, and help connect customers directly. According to Statista, 230 billion mobile apps were downloaded in 2021. This number could easily reach the 250 billion mobile app downloads mark in 2022. Businesses are also increasingly willing to provide their enterprise with the benefits of a high-tech mobile solution.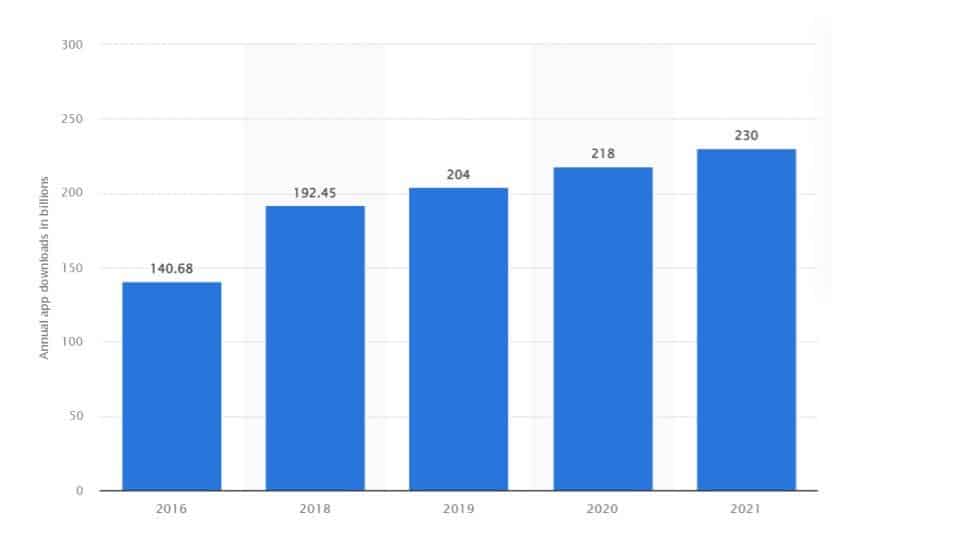 In such circumstances, it is not surprising that the offshore mobile development market is booming. Application development is one of the most frequently outsourced IT functions in 2021. The number of enterprises that outsource part of their application development functions reaches more than 60%.
Another study by the National Outsourcing Association says more than 70% of companies plan to increase their use of outsourcing. This practice is more common among large and successful businesses.
For example, the consulting vendor ISG tracks the use of outsourcing in companies from the Global 2000 list. According to ISG, in the retail sector alone, 80% of enterprises already rely on some amount of IT outsourcing to do some of their projects. At the same time, about 10% also outsource additional key personnel to support their growing scale and responsibilities. But what are the benefits of offshore mobile development that attract more and more entrepreneurs to it?
Pros and Cons of Offshore Mobile App Development
So, let's take a look at offshore development center benefits in a nutshell.
Pros
Reduced financial burden due to more attractive rates;
Quick setup of the offshore mobile app development team;
Ability to focus on core business without wasting management resources on non-core activities;
Possibility to increase the quality of services;
Access to a large number of experts from around the world;
High level of technological expertise in outsourcing partners.
Cons
Issues with working in different time zones;
Differences in the work culture in the contractor's country;
Possible difficulties with management due to lack of process transparency.
Why Should You Hire Offshore Mobile App Developers?
Access to a Large Talent Pool
Whether you want to hire developers for a startup or expand your existing team, remember there is a big talent shortage. By choosing offshore mobile development, businesses get access to cutting-edge professionals from all around the world. They have high skills in their niche and are interested in working with foreign suppliers to develop an app.
Time and Cost Reduction
Offshore app development vendors are expected to charge less than full-time employees. Also, the partner's own staff isn't bloated. The company saves not only money but also time for recruitment. In fact, the partner receives a fully trained and well-coordinated team of professionals in no time.
High Quality of Execution
An offshore development team is focused on your business goals, and therefore you get exactly what you need. High competition in the market pushes offshore mobile app development companies to keep the quality level high and perform tasks quickly, efficiently, and on time.
Talented and Skilled Professionals
Outsourcers have now become very specialized. They have a wealth of experience in a particular niche. They effectively use specialized equipment, knowledge, technology, and highly skilled personnel to effectively achieve client goals. Building on that, they can offer quality better than a newly assembled in-house department.
Security of Cooperation
If everything is done properly and the parameters of provided service are specified in detail in SLA, the reliability of information services will increase. Professional outsourcers performing the same tasks for many years in a row can ensure the protection of corporate data, encryption, and backup of user information. Missing a vulnerability in a newly formed team is much easier.
Ability to Focus on Core Business
With outsourcing, management and staff can focus on developing the core business, marketing, strategy, and key business solutions. They do what they know how to do and leave the rest to professionals.
Comfortable Maintenance
Once a project is released, a large number of employees are no longer needed to support it. Hence, we get a problem: sometimes you need to hire a few dozen specialists quickly, and sometimes you need to fire the extra ones. Offshore mobile application development vendors can efficiently scale the staff and keep the software running smoothly for as long as necessary.
Start offshore development now
What to Consider While Choosing a Mobile App Development Company
Language Barrier
The reason is mainly an insufficient knowledge of English. Nevertheless, today more and more people of different professions, especially software developers, master English as a means of business communication. Moreover, for such positions as project manager or business analyst, a high level of business English is a de-facto standard of professionalism, regardless of the country.
Cost
This is one of the key factors when choosing offshore development partners. You expect offshoring in remote regions to be more profitable due to the difference in rates and cost of living. Nevertheless, finding a team with a good reputation can be quite a challenge, and their rates may unpleasantly surprise you.
Project Visibility
Your offshore team works just like your in-house one. While it takes a bit more time to adjust, you can still manage every step of your app development project. Regular meetings/feedback calls can help you expedite this process. If the communications are established, you won't even notice that the offshore mobile app development team is working somewhere far away.
Time Zone Differences
A USA customer can have a hard time working with a partner from SE Asia due to different time zones. In this case, you need to look for mobile development companies in offshore regions where business hours overlap with yours.
Cultural Differences
Working with people from another part of the world can cause some misunderstandings due to cultural differences. The developers may have a different work culture and generally accepted business norms. The way out of this situation is to find a vendor in a region mentally close to yours.
Consider Hiring Offshore Mobile App Developers in Europe
Outsourcing services are growing in popularity every year. More and more foreign companies seek the best outsourcing market and hire offshore companies in the most favorable conditions. The eastern European region has managed to establish itself as a rather promising destination for large and small companies looking for a competent, responsible, hardworking workforce offering their services at an affordable price.
Thus, today the most promising outsourcing countries in this region are Ukraine, Romania, and Poland. By hiring a dedicated development team in Ukraine, Poland, or Romania, you can count on the following strategic advantages:
Contract. Conclude a partnership agreement where each party's responsibilities are clearly stated.
Convenient time zone. For both European and American companies, Eastern European countries, being in the time zone GMT+2, are more suitable than China or India.
Sufficient level of English. The vast majority of professionals speak intermediate English or higher.
Low cost of the services. All the above-mentioned countries offer relatively low per hour rates for development services. This is achieved by a lower cost of living in comparison to Western Europe and North America.
Now let's take a closer look at each country.
Ukraine
Perhaps the most lucrative choice. Ukraine takes 6th place in the list of countries with the lowest cost of living. Clients from Europe and the United States can save up to 40-60% by using the services of the Ukrainian outsourcing market.
Just look at the Ukrainian offshore mobile app developers' rates for the leading mobile app development specializations. If you gather a team in the USA or Germany, these figures will grow by 1.5-2 times:
| | | | |
| --- | --- | --- | --- |
| Developer grade | Android | iOS | React Native |
| Junior developer | $1,200 | $1,200 | $1,500 |
| Middle developer | $2,500 | $2,500 | $3,000 |
| Senior developer | $3,500 | $3,500 | $3,000 |
Poland
Poland has been on everyone's lips lately. The country is experiencing a real economic boom, and all businesses in its territory are also growing and developing. Offshore development vendors are no exception.
Polish IT companies are already well known as independent players with their own successful products. Many of them started as outsourcing offshore custom software development teams. This speaks most eloquently about the high level of expertise of specialists in the country.
| | | | |
| --- | --- | --- | --- |
| Developer grade | Android | iOS | React Native |
| Junior developer | $1,200 | $1,500 | $1,600 |
| Middle developer | $2,500 | $2,300 | $3,000 |
| Senior developer | $3,000 | $3,500 | $4,000 |
Romania
Romania is a fascinating choice for IT outsourcing because the country is a real powerhouse in the industry. Numerous global companies, including Intel and Oracle, have already experienced the benefits of working with Romanian specialists.
A key feature of offshore development in Romania is the relatively low cost of services at a high quality of performance and a huge number of specialists. Moreover, almost 90% of Romanian IT specialists speak English.
| | | | |
| --- | --- | --- | --- |
| Developer grade | Android | iOS | React Native |
| Junior developer | $1,200 | $1,500 | $1,500 |
| Middle developer | $2,500 | $2,750 | $2,500 |
| Senior developer | $3,500 | $4,000 | $3,000 |
According to Brainspotting research, Romania, which has a population of only 20 million people, is one of the top ten countries in the world with 95,000 certified IT professionals. The offshore development market in Romania is always open to new customers, and it's time to take advantage of this opportunity before a competitor does.
And these are not all the advantages of offshoring application development. Of course, it is best not to just read about them but to experience them for yourself.
Consider Newxel Your Trusted Offshore Development Partner
If you like the idea of offshore mobile development, it's time to find a reliable partner who will assemble a team specifically for your project quickly and professionally.
This is exactly what Newxel offers. Our rich experience in building offshore mobile development teams, the team as a service (TaaS) approach, as well as the talent pool of over 500 specialists allows us to build teams for projects of any complexity. Just look at the examples of our successful offshore mobile development projects:
An Offshore Development Team for a Fintech Project
A world-renowned company developing a popular messenger decided to expand its team. The team was just opening a new fintech area and badly needed qualified specialists.
Newxel was eager to get to work and, in a short period, managed to hire offshore software developers that could cover all aspects of the product creation.
All in all, we took on:
Hiring the team of Java engineers, iOS and Android developers, QA specialists;
Creating an office space for the team;
Overcoming legal challenges;
IT support;
HR and Accounting;
Office management and procurement.
In fact, the client got even more than expected. After we launched a relatively large number of vacancies for a new fintech project, we simultaneously opened several vacancies in the main direction of the client's business.
Game Development Team for a Mobile Gaming Company
The potential of the gaming industry in today's reality shouldn't be underestimated. It is constantly evolving and promises its owners a serious profit. That's why, when Israeli company CrazyLabs, one of the world leaders in the sphere of mobile game development, announced its willingness to open an office in Ukraine, we had no second thoughts.
First, we found out everything about the business goals and needs of the client. After that, we invited representatives of CrazyLabs to visit the Kyiv offices. We got acquainted personally, checked possible locations, and discussed important management issues. After learning about all the specifics, we set out to create an offshore crew of game makers.
The results are as follows:
Fully-staffed team: front-end specialist, full-stack web developer, mobile developers, QA engineers, and data engineers;
2.5 months of the recruitment process;
The team keeps expanding and creating new mobile game masterpieces.
Cases speak louder than words. You can get more insight into our competence by visiting our case study page. Or simply click the button below, and we'll start implementing your idea right away.
Final Thoughts
Businesses that want to keep up with the times release their own mobile apps. This is a way to optimize processes, gain a competitive advantage, make customers more loyal, build communications more effectively, etc. At the same time, this is a non-core segment of the enterprise, so they do not hesitate to outsource this task, saving money and increasing the quality of the final product.
If you choose a reliable partner for your offshore mobile development and conclude a good contract in which all unforeseen issues are spelled out, the risks are minimized, and the benefit compared to the in-house team remains substantial. The main thing is to find a reliable partner with experience, a good reputation, and specialists, or contact Newxel and get a ready-made team of professionals in the blink of an eye.
FAQ
What is offshore mobile application development?

Offshore mobile development is hiring a team of mobile application developers located far away from the customer. Offshore specialists abroad can give your business a massive boost with reasonable resource spending
Is it worth hiring offshore mobile app developers?

This approach allows you to solve the problem of finding qualified personnel and saving on equipment purchase and management.
What are the benefits of offshore mobile application development?

The main advantages are quick creation of a team of professionals, the ability to focus on core business, high-quality services, access to a large number of experts from around the world, a high level of the technological expertise of outsourcing partners, and much more.
Why should I consider Newxel as my offshore mobile development partner?

By choosing Newxel, you guarantee your project's success. Our company has been specializing in assembling top-notch teams of professionals for projects of any complexity for many years. Contact us, and we'll get you started, or take a look at our case study section to learn more about us.
Contact Us