How to Manage Remote Software Developers: Best Tips
Remote work culture has already made a foray into the mainstream arena, with Gartner estimating that at least 48% of the global workforce will work remotely post-pandemic, as opposed to the initial 30%. The tech and IT industries top the list of sectors that are seizing the business benefits of remote software development.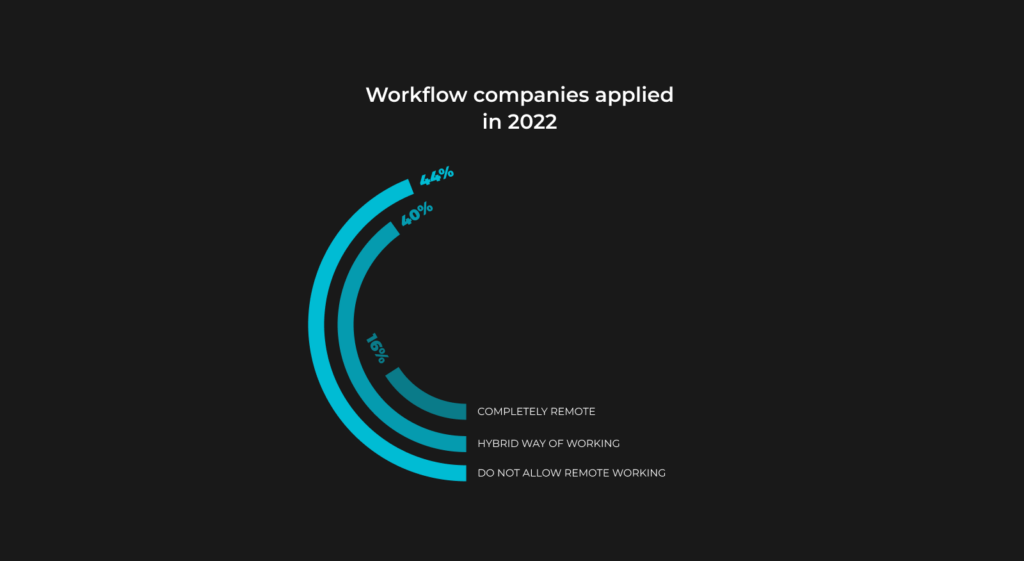 However, the growing size and demands of remote developers call for HRs to rethink their hiring and talent retention strategies. Here is an elaborate guide on how to manage a remote development team and get the most out of it.
How Remote Development Teams Are Beneficial for Business
Gone are the days when IT expansion or integration was a trend for big businesses in developed cities, and hiring was straightforward. Today, every business, from grocery stores to multinational service providers, needs IT services, outgrowing the capacity or diversity of local talent pools. That said, benefits that can prompt you to hire dedicated remote development team include the following:
Access to Top Global Talent Pools
Highly qualified developers are hard to find locally but not in global talent pools. 87% of businesses that have vacancies in IT positions turn to global talent pools where they can recruit value-matched candidates in shorter durations. A good example of such a hiring location is Eastern Europe, boasting a developer talent pool of 1.3 million people, and the number keeps growing.
Processes Acceleration
Remote software development models allow companies to augment their internal teams for faster product development and time to market. Emerging engagement models like distributed teams can also help you run a 24/7 business as it brings together developers from different hiring destinations and time zones.
Cost Optimization
Building remote development teams in developing countries means access to complimentary tax breaks that lower overall operating costs for tech firms. Moreover, talents from these countries usually charge relatively affordable labor rates, thanks to moderate living standards. In other words, you save more with remote development when compared to retaining full-time employees.
Risk Reduction
Collaboration with remote development teams is heralded as a risk-mitigation strategy for human capital. Instead of investing in developers blindly, you can start with a smaller team of developers, say two, and test their work before scaling. At the same time, you can downscale your team anytime, depending on the foregoing market conditions.
Opportunities to Branch Out into New Markets
Top hiring destinations for remote software developers, such as Ukraine, Poland, and Hungary, have robust startup ecosystem support, enabling your organization to expand into new overseas markets. In addition, full-service companies that hire remote developers also offer turnkey services, such as legal & financial support, to give businesses a soft landing spot with local IT industry regulations and requirements.

The Challenges of Managing Remote Development Teams
Although remote working culture enables IT businesses to save costs and keep up with innovation, its mainstream consciousness comes when a majority of HR departments are not fully prepared to adapt. For this reason, the model can be plagued with various challenges, including:
Counterproductive Collaboration
Probably the biggest challenge of managing a remote development team is counterproductive collaboration due to communication barriers. For instance, virtual meetings communicate a different sense of urgency and importance than in-person interactions. At the same time, you might also need to deal with language barriers, especially if you hire website programmer from non-native English-speaking countries.
Preserving Brand Values and Culture
Unique values and culture are what make a brand image. However, fostering this among employees outside your physical proximity can be challenging. Moreover, remote tech professionals might have different cultural or national beliefs that don't embody your brand values. In that case, getting on the same page can be nigh impossible.
Managing Complex Tasks
Tracking project productivity in remote development is difficult, especially when complex tasks are involved. The situation can even be more challenging when you are not getting timely feedback from the team, and you have to wait for hours before someone responds to your email. This can lead to quality inconsistency as everyone will be working at their pace, something that stalls time to market.
Work-Life Balance Issues Among Developers
In a recent study, 47% of business leaders shy from offering remote work options because they believe the culture doesn't promote employee well-being. The findings are true, especially when remote developers strain to define work-life boundaries. Social isolation can also take a toll on employee mental health, leading to depression or low turnover.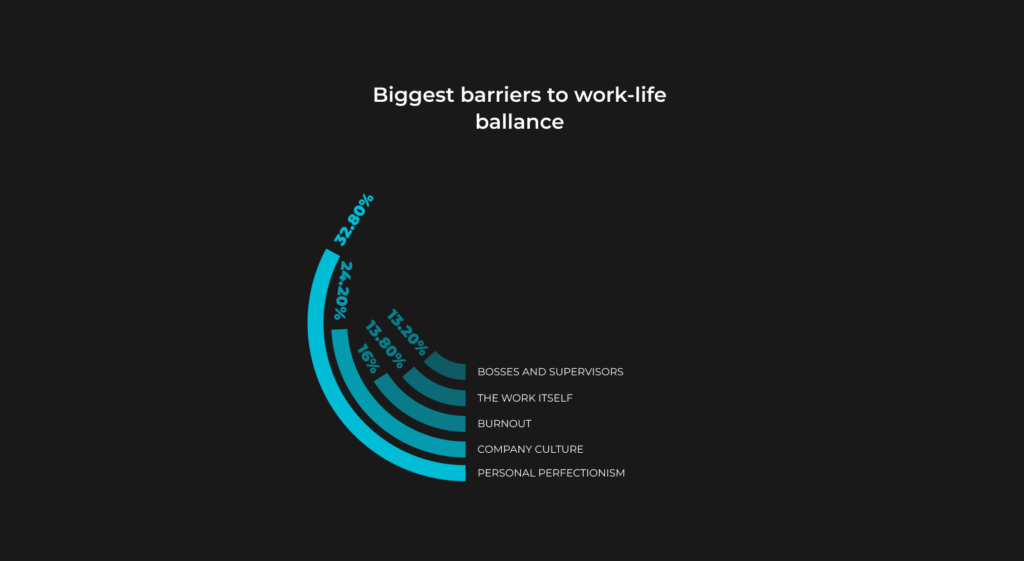 Points to Keep in Mind Once You're in Charge of a Remote Development Team
The prevalent challenges of managing remote development teams shouldn't hinder you from embracing this talent engagement model as part of your growth and sustainable goals strategy. In fact, HR experts note that 51% of employees are more productive and deliver better results while working from home. Here is what to keep in mind to achieve the same outcome if you're in charge of a remote development team.
Test and Hire Remotely
Did you know that 64% of employees are likely to switch jobs within a year after going through a horrible onboarding experience? Well, you can create a seamless experience by conducting the whole hiring process remotely, from interviewing to testing and onboarding. The fewer the hassles, the more the new employee will be enthusiastic about working on your project or even refer some of his colleagues if you're looking to expand the team in the future.
Engage
Keeping employees engaged while working remotely is paramount, especially if you want to battle boredom and inconsistency. However, being productive is not all about meetings. Once in a while, it can be productive as well if you engage in a get-together or team-building activities where everyone can bond, get to know each other well, and have fun.
Motivate
Just like in the office setting, developers are keen to improve their performance if employees recognize their achievements. Feeling appreciated is a key motivator, especially when the completed scope or project sprint involves arduous input. With that in mind, it will help if you know how to motivate developers — give bonuses when they are due and shout-outs when they are complementary, and you'll get along with your remote team.
Control
Instead of micromanaging remote developers, it is advisable to hire a dedicated project manager who exerts direct control over the project. This enhances efficiency as you can track every progress and make iterative upgrades. Moreover, having greater control enhances the security of your intricate intellectual property.
Level Up Skills
Besides setting clear expectations, business leaders are encouraged to hone their remote management skills by taking online courses and implementing new technologies that streamline processes. For instance, hiring an agile coach can help you embrace agile methodology for managing remote software development teams successfully.
5 Tips for Effective Management of Remote Programmers
Once you opt for remote engagement, it's critical that you adopt best practices for offshore agile teams to keep morale and gain from their maximum potential. Here are some tips on how to manage remote developers effectively
Patience, Support, and Empathy are Key
The key skill sets required of a visionary remote team leader are patience, support, and empathy. It will help if you endeavor to build a workspace or company culture where everyone feels appreciated and encouraged to pursue innovative ideas without ridicule. Moreover, inculcating a culture of inclusivity and acceptance encourages everyone to ask questions on pertinent issues that may make or break your brand.
"Over-communicate" Effectively
The key to managing remote developers successfully is constant communication to emphasize expectations, goals, and deliverables at the right time. "Overdoing" this effectively, whether directly or via the project manager, will ensure that all team members are on the same page. Even better, you can set up channels for non-work related communication so that every team member gets a platform to connect with each other to boost their mood.
Leverage Different Time Zones to Your Advantage
While working with a programmer who is six hours behind or ahead of your time zone might seem like a challenge, companies that want to grow can leverage this to their advantage. You can have the programmers working in shifts that coincide with regular business hours in their country to enhance your availability around the clock. This doesn't only boost revenues but also builds your presence in global markets that run 24/7.
Deviate from Micromanagement
While micromanaging your remote development team might seem like an upper hand in product quality control, it can quickly deteriorate trust and connection, inciting employee turnover. Remote developers' management is about autonomy, and it will help if you foster that by allowing the team to take self-initiatives in their activities. In the long haul, this approach motivates everyone to be responsible and submit deliverables on time.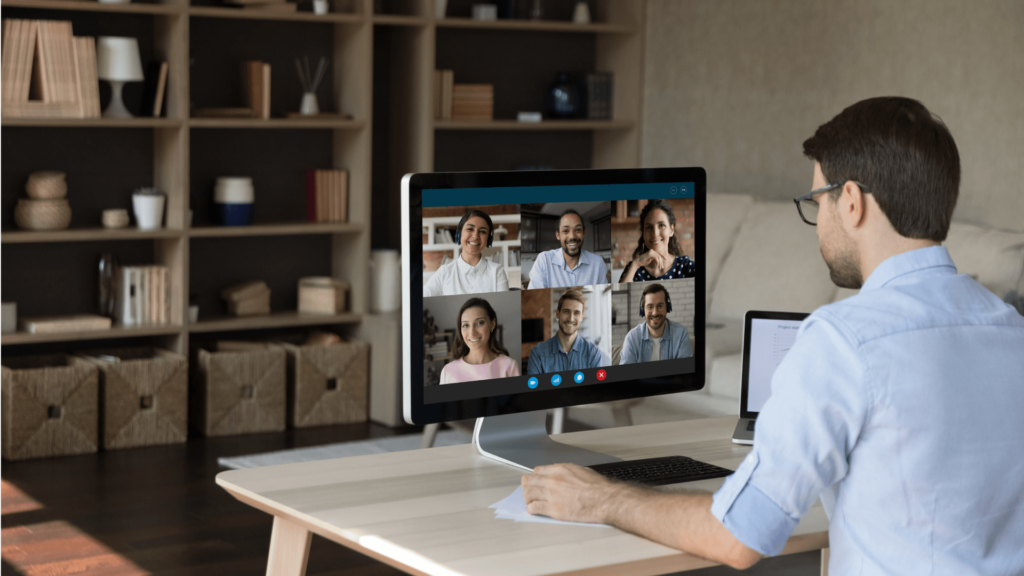 Recruit Developers with Exceptional Communication Skills
The last thing that you want when managing a remote software development team is over-relying on a translator to get your message across the board. This doesn't only waste time but can also distort critical information. So, as you are scouting for remote talents that are a cultural fit for your brand, don't forget to consider their oral and written communication skills.
Tools to Engage and Motivate Developers to Achieve Outstanding Results
Innovative software tools come in handy when managing remote development teams, especially if you want to track productivity and communicate often. They also help you extend the true flexibility of remote working by powering project activities around the clock so that developers can code when they are most productive instead of a fixed routine.
That said, here are among the best tools that bring office experience to remote working:
Slack
Slack is a versatile communication tool that helps your team stay engaged on shared topics or conversations around the clock. It functions both on PC and mobile phones to enhance digital mobility while working remotely. Moreover, Slack integrates seamlessly with Twitter, Google Drive, and Dropbox to synchronize communication across the board.
Trello
As a web-based project management tool, Trello offers a great interface for assigning tasks to individuals or groups. You can also set deadlines to remind the team to deliver their tasks on time. Like other tools, Trello also has a mobile app version to enhance digital mobility in remote working environments.
Monday
Monday tools allow project managers to organize workflow in an intuitive visual roadmap, ensuring that everything is accounted for and visible to all team members. The tool has various features that promote constant communication with developers to boost engagement. They include task scheduling automation and integration with Google Drive, Pipedrive, and Dropbox.
InVision
Good project managers always avail tools and technologies that can simplify the experience of their teams. InVision is a great option for projects that work closely with design prototypes. The tool allows you to collect real-time feedback on mock-up designs. It also integrates seamlessly with other online collaboration tools like Zoom and Microsoft Teams.
Hivedesk
Hivedesk solves the challenge of tracking employee time and productivity. It comes with a host of features that provide periodical screenshots so that you can closely monitor the progress of your project. It also allows employees to check in and out so that you can account for the actual time invested in productive activities.
Newxel Experience in Managing Remote Development Teams: Best Practices and Experts' Advice
Newxel is a full-service company with over a decade of experience in recruiting and managing remote software developers. We can help you hire a web development team and set it up to work in any global location of your choosing. We have learned several tips that can help you manage remote programmers efficiently for long-term engagement. Here is what our experts advise.
Recruit with Retention in Mind
The challenge of job-hopping can be mitigated if you hire with retention in mind. From our experience, integrating remote development teams with local PP and HRs help preserve cultural diversity and integrity. This creates a comfortable working environment that forges long-term commitment and lower talent attrition rates.
Provide Training and Learning Opportunities
Remote teams are distributed across the globe, making it difficult to invite experts to offer ongoing training activities. However, you can do that online and leverage the chance to break the monotony. At Newxel, we organize meaningful social interactions, such as game nights where employees can connect and learn from each other besides having fun. This helps mitigate distributed agile team challenges.
Have Clear Expectations and Incentivize Achievements
To avoid mistrust or miscommunication, it's prudent to set clear expectations with your team from the first day so that everyone can read from the same page. You should also extend this practice to incentivize developers who adhere to the guidelines and meet deliverables on time. It can be through bonuses or a pay rise if the talent has been consistent for a long time.
Clarify Your Position on Individual Wellness
It's common for developers to think that business leaders don't care about their personal well-being besides the project deliverables. For this reason, some talents may leave mid-way in pursuit of tolerant work environments. You can create a culture of regular one-on-one sessions to discuss personal goals and work situations to prevent this. Even better, you can make this clear at the hiring stage.
…
Hire remote development teams in Europe or Worldwide.
…
Conclusion
Managing remote developers should no longer be a challenge if you can implement the tips highlighted in this guide. However, while doing so, remember that management strategies that work for, let's say, artificial intelligence team might not necessarily work for you. It's all about understanding your team and setting clear expectations. Success and growth in this strategy depend on whether you are quick to learn, relearn, and unlearn to keep up with trends.
Frequently Asked Questions (FAQs)
Is it profitable to hire a remote development team?

Yes, this engagement trend can be profitable, especially if you know how to manage a remote team of software developers. A majority of remote talents for hire come from developing countries with moderate to lower standards of living, enabling them to charge relatively affordable rates. Moreover, remote hiring destinations usually offer tax incentives to lower operating costs for tech startups.
How to control remote programmers?

You can control remote programmers efficiently if you define the rules and expectations of your engagement, which might extend to tracking their activities during work hours. However, don't be keen on emphasizing control through micromanagement, as it can build mistrust between you and the employees.
Is it secure to give software development to a remote team?

Yes, working with a remote development team is secure, provided you make them sign non-disclosure agreements (NDAs) at the start of their engagement. This will protect your intellectual property and business secrets that might be exposed due to careless handling. In other words, NDAs bind remote developers legally to be responsible.
How to improve skills and level up for a remote development team?

You can improve skills and level up for a remote development team by signing up for agile methodology courses. This will teach you how to divide the project into sprints and distribute the workload at every development stage.
How to reveal a remote developer is working two jobs at the same time?

You can discover whether your remote developer is working two jobs simultaneously by tracking their activity during business hours. However, it's important to understand that this approach requires the developer's consent, given that it's like intruding on someone's privacy.
Contact Us