IT Recruitment in Poland: How to Speed Up This Process With the Newxel Team
According to SHRM, the average time to fill a position is 36 days. Unfortunately, this period when posts sit unfilled can have devastating effects on an organization. A business is likely to experience decreased productivity, employee stress, high turnovers, and increased overtime costs. In this case, speeding up the recruitment process is a surefire way to find quality hires fast and maintain high productivity levels.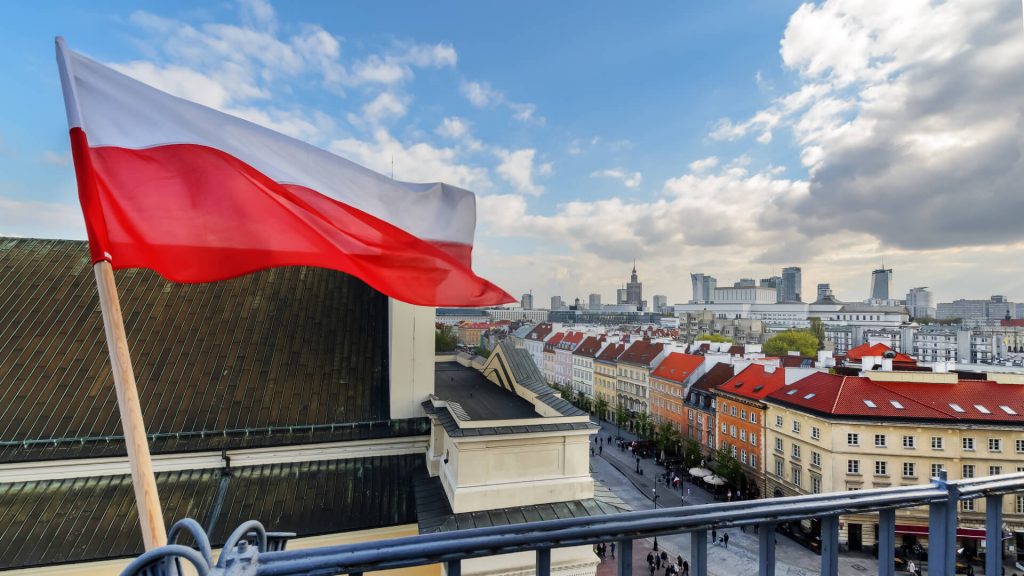 This article focuses on IT recruitment in Poland, why it is a competitive hiring destination, and how Newxel can help speed up IT recruitment in the region.
Interesting Facts About IT Recruitment in Poland
Poland has grown into an IT powerhouse as it is home to a vast number of skilled tech specialists. Its IT market has exponentially expanded, growing its revenue from $11.5 billion to $12.4 billion between 2018 and 2021. Furthermore, Bloomberg ranked it the 23rd most innovative economy, creating a favorable climate for IT recruitment.
As a result, Poland has quickly become one of the most sought-after global IT hiring destinations. Its outsourcing/outstaffing industry has also expanded, growing from $2,087.6 million to $2,311.7 million between 2018 and 2021.
Various factors fuel the exponential growth witnessed in the IT market, and the availability of quality talents at affordable prices tops that list.
Here is a breakdown of the average salary you can expect to pay a Polish software developer in 2022, according to this report.
| | |
| --- | --- |
| Seniority Level | Average Salary |
| Trainee | 3048 zł — 4,251 zł |
| Junior | 5,227 zł — 8,165 zł |
| Mid | 10,200 zł — 15,605 zł |
| Senior | 13,705 zł — 20,123 zł |
| Expert | 17,351 zł — 24,611 zł |
However, the same report states that senior, expert and a section of mid-level IT professionals received higher salaries than the maximum range.
And why is that?
With demand surpassing supply, employers are willing to go above and beyond to tap into the innovative Polish IT market. But even then, the salaries they offer are relatively low compared to what developers in, for instance, the United States earn.
Why Companies Choose IT Recruitment in Poland
The number of international companies outsourcing IT services to Poland is soaring high. The country has established itself as one of the most attractive global software development hubs.
Here are reasons why staffing in Poland is becoming a trend.
High Number of Developers
Recruitment of IT specialists in Poland is often top of mind for organizations considering Central and Eastern Europe software development. According to Statista, Poland has approximately 401k developers, the highest in the Central and Eastern Europe region. Romania follows second with only 139k developers.
Notice the difference in numbers?
As a result of the high number of coders in Poland, companies can find suitable candidates well-versed in their desired tech stacks.
Besides, did you know that 7.7% of Polish developers started coding between the ages of 5 and 10? This shows the country's dedication to nurturing and increasing its talent pool, encouraging more kids to pursue tech-related careers.
A country's start-up friendliness is one of the primary factors an entrepreneur should consider when seeking offshore software development services.
In 2020, Nimblefins listed Poland as the 11th best start-up-friendly country in Europe. In 2021, the country rose four positions amidst the pandemic, ranking 7th.
The country's sound economic health, favorable business climate, and lower cost of doing business attract foreign investors seeking software developers recruitment in Poland. Thanks to their 9% discount for the first tax year or sales revenue of less than €2 million, the country has experienced an influx of start-ups, which Start-up Universal estimates to be 3000+.
And with Poland ranking third among the most preferred foreign direct investment destinations, it doesn't come as a surprise that renowned international companies like Siemens, Whirlpool, 3M, Motorola, Google, ABB, and Intel have established R&D centers in the region.
Economic stability is vital for businesses as it supports sustainable growth. Poland's resilient economy has driven many tech companies to consider Polish IT recruitment.
Recently, the pandemic has been the ultimate test experts use to gauge a country's stability. Even with the adverse effects of Covid-19 on giant economies, Poland almost went unscathed. According to this report, its GDP only went down 3.5%, with the average of OECD countries being 5.5%.
Besides, even with the effects of the Russian-Ukrainian war hitting Poland hard, the World Bank expects the country's economy to grow by 3.9% in 2022.
With such proven resilience, why would any company aspire to outsource tech tasks and overlook software engineers' recruitment in Poland?
Many IT companies are looking to compete globally, which means building applications that meet international standards and resonate with most people. And considering that English is the standard language for people who speak different native languages, finding developers with high English proficiency is vital.
In 2011, Poland was ranked among countries with moderate English proficiency. A decade later, it is in the 16th position, boasting high proficiency. This has given the country a competitive edge, making it an excellent destination for IT recruitment.
Poland boasts several IT hubs that boost the country's global competitiveness. Tech activities are concentrated in Kraków, Warsaw, Wrocław, Tri-City, Łódź, and Poznań, as well as Katowice and Metropolis Gzm. These cities host more than 85% of the country's tech specialists, who possess excellent technological expertise and high levels of innovativeness.
Availability of Quality Talents
The need to hire specialists has never been so vital, considering that 76% of recruiters experience challenges finding quality hires.
Luckily, Poland is the silver lining for companies seeking brilliant IT specialists.
For starters, Hacker Rank listed Poland among the countries with the best programmers. It stood tall in the third position, scoring 98.0 out of a possible 100. The same report ranked Polish coders as the 3rd most tenacious developers worldwide and recognized their expertise in Algorithms, Java, Tutorials, Python, Shell, and Ruby.
Such statistics assure entrepreneurs of Polish developers' ability to deliver exceptional results, even when presented with the most complex projects. But to tap into the top-notch talents, the importance of finding the right IT recruitment experts in Poland cannot be over-emphasized.
Newxel is an outstaffing company offering IT recruitment services in Poland as a part of complex ultimate service in building a dedicated development team or setting up a global R&D center. We possess vast expertise in tech hiring processes, helping you find the perfect developers for your unique coding needs.
Popular Polish IT Recruitment Cooperation Models
A reputable IT recruitment agency in Poland will have various cooperation models to ensure a productive partnership. The three most common models are:
In this model, the client pays for services rendered after a successful recruitment process. This means that the recruitment agency can send the client an invoice only after the candidate signs the contractual agreement or commences work. Unlike the other cooperation models, this partnership does not require down payments or installments.
Here, the recruiter will present an invoice after preliminary meetings. The client will then settle a percentage of the cumulative hiring costs, preferably between 10% and 40%. The client settles the balance after project completion.
In the retainer model, the agency is paid in 'phases.' In most cases, payment is made in three installments. For instance, the first installment can be made after the agency and client enter into a partnership, the second after presenting prospective tech professionals, and the last after the developer signs the contract.
Why Recruitment Process in Poland With Newxel is Different
Newxel is a company well-versed in the IT recruitment process in Poland. We are the missing link to ensure a superior and speedier hiring process, helping you find top-notch tech talents within a short time.
As an experienced Polish IT recruitment partner, we guarantee to help you build a strong dedicated development team specifically for your needs, that will take your company to the next level.
So, how do we go about it?
During initial consultations, we find out your project needs. Do you need a dedicated development team or want to set up an R&D center? Do you want to build an application from scratch or have an existing one that needs improvement?
We will also tell you more about our services, and the meaning of the offshore development center, and answer any questions you might have.
As we learn more about your desired project, we will be able to pinpoint your goals and objectives, which is instrumental in getting you the right developers.
We create a custom proposal
With your project needs in mind, we will assess the market and find your ideal candidates. We will then create a proposal informing you of their availability and expectations.
We commence recruitment processes
Our tech-savvy recruitment team will conduct a rigorous screening process, testing the candidate's logical and technical skills. Before presenting you with the candidates for approval, we ensure they are experts in your desired frameworks and coding languages. They also need to exhibit excellent communication skills and be team players.
Once you have picked your preferred developers, our HR team will commence the onboarding process. To ensure they integrate well with your in-house team, we will inform them of the expected coding standards, working hours, and company expectations. We will also help them learn about the company's culture and introduce them to your communication and collaboration tools.
We manage the team and offer ongoing support
Once software development begins, we will be hands-on, ensuring the developers deliver. Our team will monitor the project's progress and offer ongoing support, including helping you scale up or down as needed.
Newxel's remote collaboration model is unrivaled. We leverage our extensive experience in the field to give you on-demand access to top-tier tech specialists. As part of our package, we also offer a branded office space (on your request), IT support, procurement, office management, legal, and financial services.
Take advantage of our access to a vast tech talent pool to acquire innovative applications.
Final Thoughts
Excellent coding practices, high talent concentration, strong R&D market, and favorable business climate make Poland an attractive outsourcing destination. International companies are making an intentional decision to tap into the quality yet affordable talent pool, and as a result, you might experience difficulties finding the ideal developers for your project.
For this reason, seeking the services of an outstaffing company is of paramount importance. Newxel will help you build an offshore-based development team that will handle projects of varying complexities. Our industry expertise allows us to speed up recruitment, setting up a qualified team of tech professionals in 3 to 5 weeks.
Contact us today.
FAQ
What do I look for in a Polish IT recruitment partner?

Industry knowledge, recruitment expertise, and ongoing support should stay top of mind when looking for a Polish IT recruitment partner. Newxel has been undertaking professional Polish IT recruitments for several years, and we understand what it takes to build the perfect team. We also provide ongoing support to all our clients, ensuring the project runs smoothly.
Where can I get Software development experts in Poland?

Development talents are easily accessible all over Poland, but they are largely concentrated in Kraków, Warsaw, Wrocław, Tri-City, Łódź, and Poznań, as well as Katowice and Metropolis Gzm. Newxel can help you find the ideal candidate in the city of your choice.