Hybrid Meetings: Best Practices for Engagement and Efficient Outcome
How many times do you hear your teams complaining about recently held meetings? Truth be said, everyone in the organization occasionally feels overwhelmed by meetings, whether virtual, in-person, agile, traditional, formal, or informal. Typically in the modern business practice, they are lengthy, more frequent, and tiresome. Today, executives spend more than 23 hours every week holding appointments. This is minus impromptu meet-ups that don't make it to the boardrooms.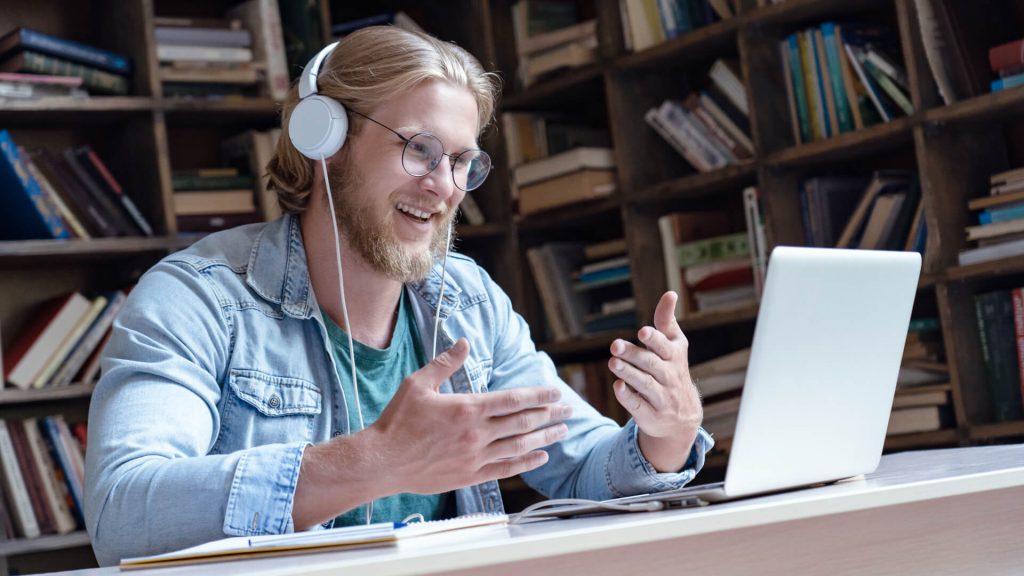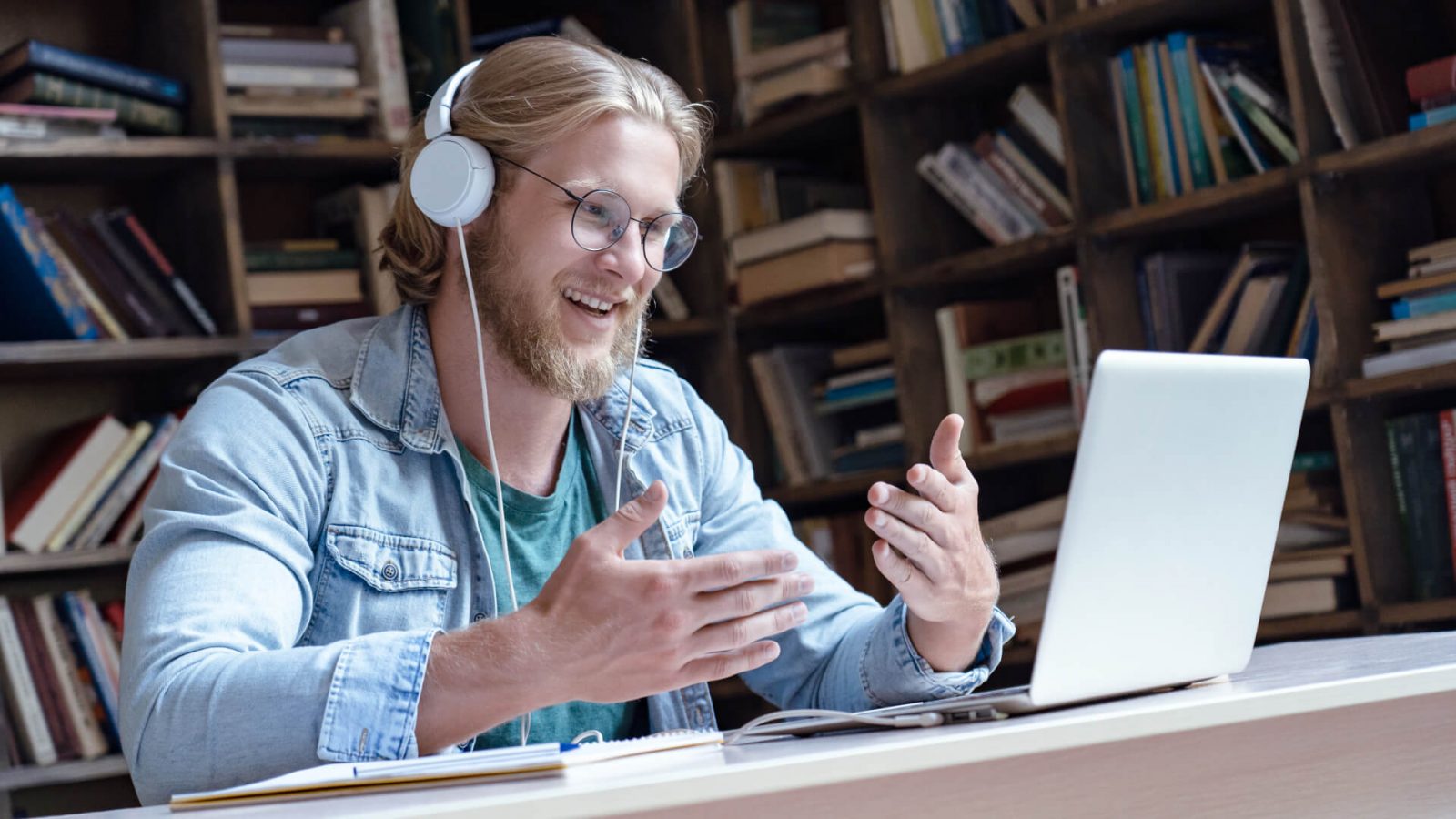 Holding meetings efficiently influences the whole collaboration framework of your organization. Moreover, it fosters an inclusive learning environment for everyone on the team. But again, time is zero-sum. Every minute spent on a meeting should count lest your employee wastes more individual productive time.
This article highlights the best practices for hybrid meetings to ensure all attendees benefit. We also reflect some expert hybrid meeting tips for flexibility and a better ROI, and why you should work with our offshore software development company.
What is a Hybrid Meeting in the Modern World?
Hybrid meetings combine face-to-face attendees connecting virtually with remote teams. It brings the benefits of both in-person and online sync-ups. A recent survey by McKinsey indicates that at least 9 out of 10 organizations will be shifting to a hybrid work model, combining both remote and on-site environments.
Although this model is not quite new, its prevalence is coming at a time when organizations are trying to keep up with the ever-changing consumer needs and preferences. For this reason, business executives have to meet their teams more often for real-time collaboration, even though some are still at the learning stage of how to run a hybrid meeting. This creates a general feeling of anxiety across departments.
How Can Your Business Benefit From Hybrid Meetings?
Despite the challenges of implementing the hybrid work model for the first time, holding meetings in this framework can benefit your business in many ways. Unlike plain virtual meetings, hybrid meeting solutions focus more on your business's long-term survival and success.
For instance, hybrid meeting technology offers a wider reach, attendance, and engagement. Remember, not everyone can make it to an appointment due to time, location, and probably high costs. In that case, they can participate in the meeting remotely using instant audio and video conferencing tools. Besides, you can run such sessions at any scale without high overhead costs. That's why nearly 70% of event organizers are shifting to hybrid meeting trends and solutions in 2021 and beyond.
Rounded-up benefits of hybrid meetings include:
Build Stronger Attendee Relationships
Hybrid meeting interactions are more or less the same as in-person. Attendees get to know each other well and build relationships, promoting cohesive teams that align with your business goals and vision. This makes everyone feel entitled to the success of the company.
Enjoy More Flexibility
Many experts measure the success of a meeting by the size of the attendance. Hybrid meetings enable you to connect with every employee and discuss the given agenda regardless of their location. This can significantly save your team from procrastination and ensure a smooth workflow. Since many people can attend virtually, they can do so swiftly amid their busy schedules, health, or financial constraints. In other words, hybrid meetings complement the aesthetic preferences and personal situations of every attendee.
Better Access to Real-time Data and Insights
Modern business practices are data-centric. Hybrid meetings make it possible to collect real-time data on both physical and remote attendees since they can give feedback from any location without the need to visit the office. Even better, online collaboration tools come with in-built analytics for generating reports on various meeting parameters.
7 Best Practices for Hybrid Meetings
Leverage Multiple Technologies
Zoom is excellent for hosting hybrid meetings. Besides offering high call and video qualities, zoom's interface is easy to use and gives everyone an intuitive experience. Also, there are multiple premium plans, depending on your budget and business needs. On top of that, the service provides better screen sharing and remote control to give the facilitator ample time.
However, you should leverage other hybrid meeting technologies beyond Zoom if you're going to experience better engagement and participation among attendees. For instance, whiteboard apps enhance the real-time sharing of digital canvas for better collaboration. Innovative whiteboards also come with interactive features that give an in-person experience for virtual participants. Users can vote, attach sticky notes and timers to stay on the meeting's schedule.
You can also go for innovative conferencing equipment for a more immersive experience, especially if the bigger portion of attendees are virtual participants. These solutions often feature multiple cameras to give participants several conferencing options beyond a single screen-sized version of their faces.
Share the Meeting's Agenda and Expectations Beforehand
Essential hybrid meetings best practices include adequate preparation to get the most out of the sessions. It will help if every team member has all the details of the meeting to review or prepare any briefs. Share all materials that will guide the meeting, including spreadsheets, Powerpoint slides, and previous meeting notes.
On top of that, let the participants understand what you expect from them prior to, during, and after the meeting. You can communicate all this information through an internal memo sent to employees via email. Keep the message elaborate but succinct to ensure team members grasp it well.
Hybrid Meetings Are About the Digital (Remote) Space
Today, more than 4.7 million employees in the US work remotely. Globally, 16% of companies embrace a fully remote work-frame. A separate survey by Owl labs indicates that employees are meeting on video calls 50% more since the pandemic. From these statistics, you can tell that nearly every business practice revolves around remote work. The same applies to hybrid meetings.
That said, focus on the digital space when preparing and conducting hybrid sync-ups. The higher odds are that a bigger percentage of your attendees will be connecting virtually. Thinking digital and remote will preserve the gains made when you first adopted a remote working environment, even as you shift to a hybrid-centric approach.
Start by ensuring the whole meeting set up favors remote attendees in terms of camera angles and a better field of vision. It will also be a good starting point to onboard your team to digital brainstorming tools to keep the virtual participants engaged. Most importantly, schedule breaks in between sessions to mitigate short concentration spans among remote teams.
Alternate the Starting Times for Regularly Scheduled Meetings
Virtual and hybrid meetings can only be successful if everyone manages to attend conveniently. Remember, participants will be joining the meeting from different locations and time zones around the globe. Maintaining one starting time for weekly or monthly appointments can be inconvenient for employees in time zones that change seasonally.
Although this may not be convenient for everyone at all times, it will give an equitable experience across the board. Just ensure that the start time falls within normal working days, and everyone should be in a position to adjust their availability to that.
Work With a Knowledgeable Meeting Facilitator or Producer
Hybrid meetings indeed bring an equitable platform that fosters an intuitive engagement and collaboration. However, achieving this is more daunting than it seems. That's why it's imperative to include a dedicated facilitator or producer in the meeting to support the host.
Remember, one of the goals for hybrid meetings is to increase attendance. The more participants you have, the more the number of things to deal with. This can be overwhelming for a single host. Besides forgetting important items on the meeting's agenda, the session can quickly escalate into a chaotic scene if you don't have a helping hand.
Remote and in-person meeting facilitators can help troubleshoot software and equipment in case of a technical hitch. Their services are also handy when it comes to managing polls and voting sessions.
Use Cameras Only When It's Necessary
Cameras are an essential tool for running a productive hybrid meeting. However, you can still achieve that by running your meetings primarily on audio. Running your hybrid meetings on an "always-on" camera mandate will only lead to zoom fatigue. A recent study shows that virtual attendees who turn on their cameras continuously end their days feeling more fatigued. This affects the level of participation in the subsequent meetings.
Moreover, having cameras on throughout the meeting creates a perception of pressure and endless eye contact. In the long haul, some attendees will only "stare" instead of immersing themselves in the meeting.
Gather Employee Feedback and Suggestions
Many executives know how to run a hybrid meeting by engaging employees in every practice they implement. Remote workers and participants in the in-office environment obviously have varying experiences with hybrid meetings. You want to be privy to these experiences so that you can make adjustments wherever necessary. That said, encourage your employees to give feedback and suggestions after every meeting. You're still at the learning curve. Making changes as necessary is wise for long-term success.
Expert Tips for Hybrid Meetings
Implementing the best practices for hybrid meetings alone doesn't suffice. You need expert tips to up your game to give your attendees a first-class experience. Leverage these tips to effectively manage hybrid appointments:
Explore Videoconference Technology
The hybrid meeting space should allow participants to join via nearly all internet-connecting gadgets, including tablets and phones. On top of that, pay attention to innovative features that enhance face-to-face communication among physical and virtual attendees. An excellent example is Zoom's Smart Gallery which launches shortly.
This feature is handy for businesses that leverage the team as a service model and hold regular hybrid meetings. It leverages AI to detect the faces of meeting participants in a shared room. The tool then pulls these faces into on-screen panes for participants to view them in the gallery. Moreover, Microsoft is also working on other hybrid meeting technologies to launch in the future. Do research to stay updated on upgrades that apply to your business needs.
Remote Attendees Need an Equal Stature
Keeping remote attendees engaged can be pretty challenging than participants joining from the physical office environment. Your remote team needs to see what's going on in the workplace to maintain their concentration span. This includes the faces of physical participants and how the facilitator shares physical documents. Remember, the folks joining the meeting physically can't just stay behind their computers throughout the session. They can do that better by joining remotely.
That said, attach webcams on different parts of the room. You can install one camera at the center top of the room to provide a close-up view of who is in attendance, who is speaking, and the flip charts used throughout the session. That way, remote attendees will feel like an integral part of the meeting.
Test Your Tools in Advance 
It's vital to test all your tools before starting the meeting. You don't want to kill the meeting's momentum amid a heated barnstorming session due to avoidable video and audio feeds glitches. Even better, you can schedule a one-on-one dry run 30 minutes before the meeting commences. This allows all the participants to review all the software features they'll be leveraging in the session.
Get an "in-room avatar" for Remote Participants
Remote attendees may need a physical presence inside the meeting space to feel less isolated from the proceedings. An in-room avatar can offer this presence. It can be anything from a wall chart to a poker chip placed on the round table. This also enhances resource allocation to give the remote attendees an in-person experience.
Consider Newxel Your Trusted Partner
Newxel is a resourceful partner for all your outstaffing and project management needs. Whether you want to hire an offshore developer or gain from performance management vs. talent management, we have a tailored solution for you. All our services come as a full package, encompassing the everyday administrative roles as you focus on other high-value tasks of your business.
Our company offers a range of services besides recruitment, including office space branding, IT support, and own IT infrastructure integration, global meetings maintenance, and general HR support for offshore teams. Our years of combined experience in the game make Newxel an excellent and trusted partner to spearhead innovation in your business practices. Contact us today to get started in easy steps.
Final Thoughts
Hybrid meetings are taking over the modern business practice even as the pandemic eases in many parts of the world. Owl labs found that 81% of employees believe their organizations will continue to support a remote-centric working culture even post-pandemic. 59% of job seekers won't accept job offers that don't include a remote working framework.
These are awakening trends, signaling that hybrid meetings are gaining relevance more than ever. They are an excellent way of keeping your teams connected for better collaboration, workflow efficiency, and realization of overarching business goals. Hybrid meetings are also generally cost-effective as opposed to purely in-person sessions.
Leverage this guide to get started with advanced technology for hybrid meetings. Remember to implement the highlighted hybrid team meetings best practices to make every minute of your session count. You can also reach out to our experts to get started soon and efficiently.
Frequently Asked Questions (FAQ)
What is a Hybrid Meeting?

A hybrid meeting brings together both remote and in-person attendees through live video and audio feeds. Think of it as a virtual meeting that includes participants from the office boardroom and remote teams spread across the globe.
Is it Difficult to Run Hybrid Meetings?

Running a hybrid meeting is easy if you follow the best hybrid meeting etiquette from the word start. You can get a dedicated producer or facilitator to help with administrative roles. You can also leverage multiple online collaboration tools for better engagement.
What Are the Best Practices for Successful Hybrid Meetings?

The best practices of a successful hybrid meeting include: Beforehand test for all tools and software features; Alternate starting times for time zone conveniences; Think "remote" and digital