How to Successfully Hire IT Contractors Without Wasting Extra Time
The number of permanent employees is significantly reducing across many organizations, especially in the IT industry. Today,  56% of the global workforce prefers working on a freelance basis to manage their own schedule. 11.7% of the global workforce thinks that independent contracting doesn't limit them to a fixed income. In other words, this mode of employee-employer collaboration is gaining traction.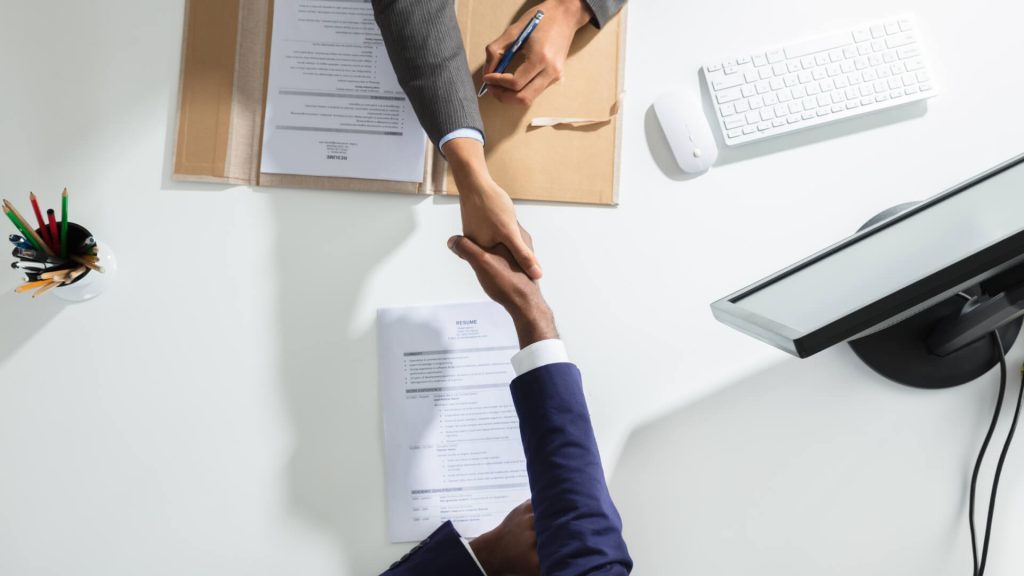 That aside, hiring IT contractors has been a common practice for both small and established businesses of late. However, despite there being many independent IT contractors for hire in the market, the recruitment process may not be as simple as it sounds, as opposed to full-time salary employees. This article explains the fundamentals of hiring IT contractors, the benefits, and what to consider when doing so. Keep reading to stay updated.
What Defines an IT Contractor?
An IT contractor is a specialist who works as a freelancer or in their established companies for other IT-driven organizations in a business-to-business agreement. IT contractors are self-made bosses who choose the type of jobs and clients to work with.
IT contractors are usually well-versed with emerging technologies because constantly working on new and diverse projects comes with learning opportunities. Moreover, contractors usually bring key expertise to the table and varying niche skills when they work as a dedicated team. That's why contract IT professionals are a go-to option for businesses that experience unexpected workload spikes.
IT Contracting Market Overview
The global demand for IT contractors recently  shot up to 66.1% in May 2022 from 63.7% in April 2022. The rising global inflation is probably the main reason, driving this trend, given that a majority of tech companies are laying off full-time employees due to reduced revenues. But still, the demand for technology products is still high, forcing these companies to turn to independent IT contractors in a bid to meet the ever-dynamic consumer needs.
Should You Hire Full-time Employees or IT Contractors on a Remote Basis?
The New York Times notes that tech companies can save as much as  $100,000 annually per American job if they work with IT contractors for hire instead of full-time employees. This is just one instance where hiring IT contractors might sound beneficial business-wise, as opposed to full-time salaried employees. But again, businesses have varying needs when it comes to employee recruitment, and that's why some find it better to work with full-time employees.
Let's look into the differences between full-time employees and independent or team as a service IT contractor on a remote basis before you discern which one works better for you.
| | |
| --- | --- |
| Full-Time Employees | Contractors |
| Businesses have greater behavioral control over the staff | Contractors choose, when, where, and how to work |
| Businesses control how employees are paid. For instance, a median wage | Contractors have leverage over how much they should be paid |
| Employees are hired for long-term periods | Contractors are usually hired for mid- and short-term periods |
| Worker benefits, such as pension and house/health allowances | No worker benefits, such as pension |
| Employees require training and development | Independent contractors are usually experienced in one or multiple fields — no training is required |
| Payroll costs can be pretty high | Hiring an IT contractor can be relatively affordable, depending on the level of expertise |
The differences between contractors and full-time employees sum up as the benefits of the latter. But here are the instances where you should recruit either of these models.
When to Hire Full-Time Employees
Hiring full-time employees might sound like an excellent plan, especially if you want a loyal workforce that is fully committed to your brand. You should consider hiring full-time employees when working on:
Projects that Require Close Supervision
Working with full-time employees gives a business owner greater control over where, how, and when team members should work. That's why working with this model might sound like a good plan if your business deals with projects that require close, sometimes around-the-clock supervision.
Collaborative Projects
Some projects, such as marketing and customer success might require interdepartmental teamwork or collaboration for greater success. In that case, retaining full-time employees, instead of independent IT contractors sounds better.
Long-term, Ongoing Projects
Full-time employees are a go-to option if your company envisions retaining a talent's responsibilities for a very long while, sometimes indefinitely. Some long-term positions in any organization include head of operations and marketing departments.
Client Facing Tasks
Client-facing tasks, such as customer service or direct sales are best fulfilled by long-term, full-time employees. This is because the success of any business largely hinges on maintaining high-quality relationships with customers, something that might be challenging for independent contractors to fulfill.
When to Hire IT Contractors
Recruiting contractors instead of full-time employees makes sense if your business deals with:
Seasonal Projects
Contractors are ideal to onboard on seasonal projects, or even when your company requires additional talents during holidays. In other words, independent IT contractors will always give your business an extra hand whenever you need them, whether it's Christmas or in the middle of the year.
Specialized, One-Time Projects
Some projects are one-time, but usually require expert talents to be completed effectively. IT contractors usually specialize in certain tech stacks and can handle your one-time but complex project needs quicker and more efficiently.
Narrow-Scope Jobs
A contractor might sound like the best option for you if you have projects that come with clearly defined deliverables. For instance, you might need to update 10 blogs on your mobile website. In that case, a contractor might work more efficiently on that, compared to redesigning the whole site.
When Not to Hire a Contractor
Although the average cost to hire IT contractors might be relatively affordable for many businesses, there are instances where this working model might not be right for you. For instance, you shouldn't hire a contractor if:
You are dealing with sensitive projects where data privacy is a great concern. IT contractors might not share the same data laws as your company, which means they won't take much responsibility to safeguard your information.
You are working on a relatively longer project that requires real-time collaboration amongst internal departments and external stakeholders. In that case, it would be irrelevant if not almost impractical to introduce an independent third party into the project as a collaborator.
You want to own the full copyrights, as well as the intellectual property of the project in question. Some contractors use their own-acquired resources at different stages of your project. Sometimes, it might be hard to differentiate what your business actually owns 100% after the job.
What to Consider When Hiring IT Contractors
You would want to hire a part-time talent, especially now that you understand that IT contractors' benefits outweigh the kickbacks. However, you'll only experience the full benefits if you know how to find IT contractors, interview them, and onboard them successfully onto your mid- or short-term contract projects. Here are some tips:
Prioritize Your Project Requirements
Although this might sound very obvious, it's the most crucial thing to consider. The first question that every IT contractor will ask is what else is needed to complete your project efficiently. In that case, you would want to have all the project requirements and expectations ready, preferably in writing.
A Video Recruitment Software Can Be Useful
There are various tools used for remote recruitment, especially when it comes to IT contractors. However, video recruitment software shouldn't miss, especially if you are going to enhance the experience of the candidates too. This tool will help you interview candidates with minimal investment, or even without having to meet them in the first place. Even better, some tools can submit the interview questions to the candidates in advance, so that they can prepare adequately and give the best shot to the assessment.
Technical Assessments
Technical assessment is the most critical part of hiring an independent IT contractor. In fact, most businesses prefer using a technical assessment tool that covers nearly all basic IT fields that a competent talent should be well versed with. Alternatively, you can set up a bespoke technical assessment that suits your specific project needs and roles.
The results of a technical assessment usually include a graded score, as well as crucial metrics that help you gauge the candidate's abilities. These metrics for technical assessment might include accuracy, percentile, subject coverage, subject analysis, or even application ability.
Personality Assessments
Using personality assessments to hire contractors might be necessary, especially if you want to retain the talents on speed dial for a relatively long time. For instance, a personality assessment on behavior might help you understand whether how the talent behaves suits your brand beliefs and ideals. Typically, these assessments require candidates to answer some questions, by highlighting what applies to them and what doesn't. This assessment will also help you discern whether the contractor might fit in your existing workforce, especially if they are going to work as an extended team of  Ukrainian dedicated developers.
A Reputable Partner Can Be of Help
Getting a specialist or professional to hire the IT contractor on your behalf gives you an easy task. The vendor will scout global markets for specialized talents in any tech stack that you might require, as you focus on other core business functions, such as enhancing customer experience. Even better, specialized agencies tend to have long-lasting relationships with some of the most sought-after expert talents in the industry. Thus, finding one that matches the needs of your particular project might not be a great hassle for them.
8 Steps on How to Find IT Contractor
You can hire IT contractor in the following 8 simple steps:
Plan the project by highlighting its requirements
Define the IT contractor's skills and roles
Advertise the position in a detailed job description post
Search candidates and compile the applicants' list
Screen the best candidates
Get quotes from candidates who pass your technical and personality assessment tests
Present and offer and sign the contract
Hire the Best Tech Talent for Your Project with Newxel
Newxel can help you hire a specialist of any tech stack in any part of the globe, to work as an independent contractor or extended team of your internal IT department. We build stronger relationships with independent expert talents in about 3-5 weeks after collecting a client's project requirements.
Moreover, Newxel offers various engagement models. For instance, you can build a remote dedicated team, a global distributed team, or a global R&D center. Whichever options best suit your project, we'll get it done within a reasonable time frame, so that your independent contractors can hit the ground running.
At the same time, Newxel offers turnkey services for both big and small business clients to help them settle and get started with their teams without much hassle. For instance, we can help with local taxation, administrative job support, as well as payroll for employers' contractors. Contact us today to set up an extended software development team.
FAQ
How long does it take to hire IT contractors?

Reputable partners, such as Newxel can help you hire IT contractors within 3 to 5 weeks of initiating contact. However, it might take longer if you choose to do it yourself without involving an industry expert.
How much does it cost to hire IT contractor?

It can cost you an average of $30 to $50 per hour to hire an independent contractor, depending on the project's length and complexity.
What is better: in-house employees or IT contractors?

Hiring in-house employees or IT contractors might be better in different circumstances. For instance, in-house employees are best suited for projects that require long-term collaboration. On the other hand, IT contractors can fulfill one-time, but specialized tech stack obligations on short notice.