How to Find and Hire the Best Python Developer for Your Project
Python is still one of the most popular programming languages which can be used in a variety of applications: web development, ML, AI, robotics, data analysis, DevOps, big data, games, 3D applications, and others. As a consequence, the willingness to hire full-stack Python developers keeps growing all over the world and the chart below confirms that.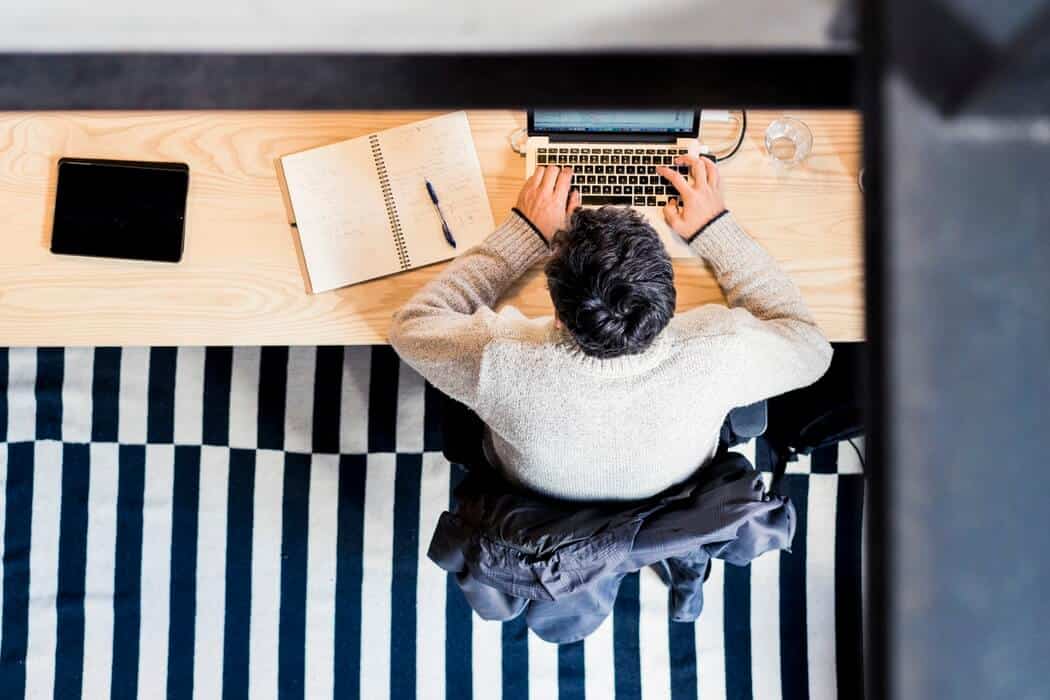 Further, the most popular companies use Python as their primary programming language and attract in-demand candidates: Instagram, Google, YouTube, PayPal, Netflix, Reddit, IBM, Facebook, Spotify, Quora, and Dropbox.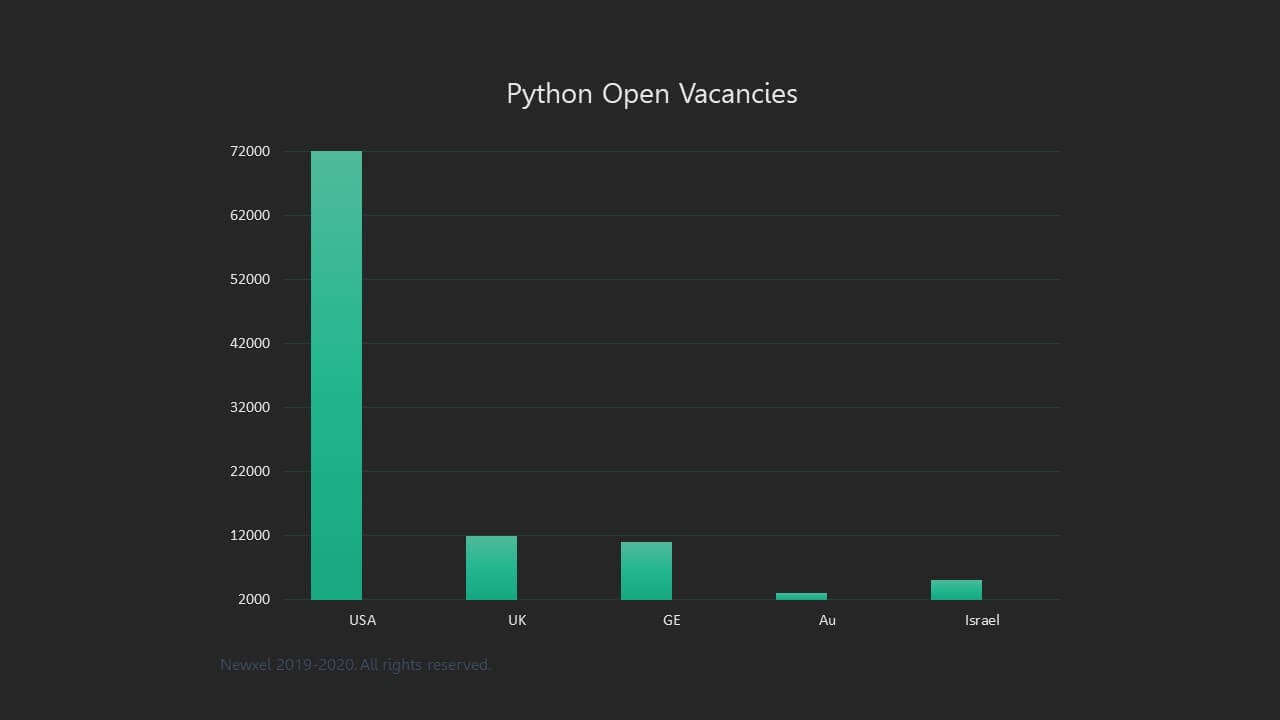 So, what should you consider when you want to hire a Python coder?
Let's dig deeper…
Python Developers Skill Sets and Tech Qualification
The skillset is determined by how exactly developers use Python and for what tasks you need to hire them. For instance, if you're looking for a Machine Learning Engineer, you don't have to be focused on Django experience.
According to StackOverflow and our own experience, the most in-demand skills for Python programmers are AWS, Django, Pyramid, TurboGears, API, Docker, Linux, ML, Cloud Computing, Kubernetes, etc.
If you decide to hire a Python engineer in Ukraine, you should pay attention to the relevant skills they possess, which will identify their experience and field of knowledge. Here are the most commonly known distinction in the Python specialist titles:
– Junior/Middle/Senior Python Developer
– Python Team Lead
– QA Automation Engineer (Python)
– Back-end Engineer (Python)
– Full Stack Python Developer/Django Web Developer
– Lead Python Engineer
– Data Scientist/Big Data Engineer
Where Can You Find an Experienced Python Developer?
The most commonly used way of how to hire a Python developer is on a freelance basis, as an in-house employee, or through building your offshore-based development team. In the last case, collaborating with outstaffing or an IT staff augmentation company saves you some time and headache.

Of course, it is up to you which way to choose. It mainly depends on the needs of your company, development goals, and type of hire you're making: full-time, part-time, project basis, etc.
Due to the shortage of locally available software engineers, we've received plenty of requests to recruit experienced Python developers for different tasks. Fortunately, Python programmers constitute a large portion of the IT community in Ukraine (about 22,000 specialists with diverse seniority levels and skillsets). Most developers prefer working on a full-time basis and dealing with comprehensive tasks.
Here at Newxel, we created a Python development team in Ukraine for several clients across the world. Whether it's cloud-based solutions, data engineering, AI, ML, web applications, etc., we guarantee that companies will find a Python developer or other specialists here and scale their development team in just a few weeks.
Hiring Process 
The priority task for Newxel tech recruitment team is to connect our clients with the right candidates who fully meet all expectations, requirements, and skills on the one hand, and on the other hand to match skilled candidates with projects, which are interesting and challenging for them, so they would feel like a part of the product team, and stayed with our partners for a long period.
To begin with the hiring process you should understand the main goal of it, which is to find a person who will be able to solve the required tasks and you will be comfortable working with, plus this person should be interested in doing these tasks and be comfortable working with you as well.
When hiring managers, it is common to forget about the second part and focus only on what's important for them. Thus, this can result in ineffective hires. You should remember that in the hiring process not only you are evaluating the candidate, but the candidate is evaluating you, your company, and people they will be interacting with. So, at the end of the day, if you liked the candidate, but the candidate didn't like you – no effective hire could happen.
Let's talk about the typical interview process used in Ukraine
From the start, want to mention that this process is oriented on two things: speed and quality. There is always a market for talented developers, so we need to be swift with the decisions and steps of the process. In most cases, we follow the three stages of an interview:
1. Technical interview – allows you to evaluate the technical skills and experience of the candidate during a video call. This involves an introduction and presentation of your company and provides the first impression of the candidate.
2. Coding task – allows you to see how a candidate completes a practical task (developer's code, etc.). For the candidate, this is not the easiest step of the process, but it would be more appealing if the task is related to the real tasks of the project.
3. Final interview – usually, this is a managerial interview conducted by decision-makers, focused more on the soft skills of the candidate and his or her fit within the team. It gives the candidate a better understanding of who will be managing him or her and if they are comfortable with that person and the communication system.
The shorter interview version
Recently, we have used an even shorter version of this process, which has proven to be more effective in some cases. It only consists of two steps:
1. Technical interview with online coding session – This is a mix of steps 1 and 2 from the list above and allows you to see the candidate performing tasks in real-time. You will be able to communicate and guide him or her during this process, which gives you an impression of what working with that person is like.
2. Final interview
You might be wondering where the HR interview is in all of this?
Our recruitment team performs the HR screening at the very beginning, even before a candidate is presented to you. Thus, when we present candidates, you have the full picture, not only a CV. We provide an HR summary that includes a brief overview of the experience, top skills, personal qualities, English skills, availability, salary expectations, etc.
How Much Does It Cost to Hire a Python Developer?
For a better understanding of what you can expect when hiring tech specialists with certain experiences, we analyzed and compiled the average rates of salary for Python developers in different countries.

Here at Newxel, we help companies to build their own development team in Ukraine, taking care of recruitment, HR, operational, and legal issues. If you consider hiring Python development team, just send us a quick request by filling out the contact form to get a free consultation and a detailed estimate.Contact Us