Top 5 Trends in the Web Summit 2022 Event — Insights from the Newxel Team
Web Summit is arguably one of the largest annual technology conferences in the world, with its core focus on the latest insights, empowerment, and aggressive marketing. The summit was started by David Kelly, Daire Hickey, and Paddy Cosgrave back in 2009. It was first inaugurated in Dublin, Ireland, before the organizers permanently moved it to Lisbon, Portugal.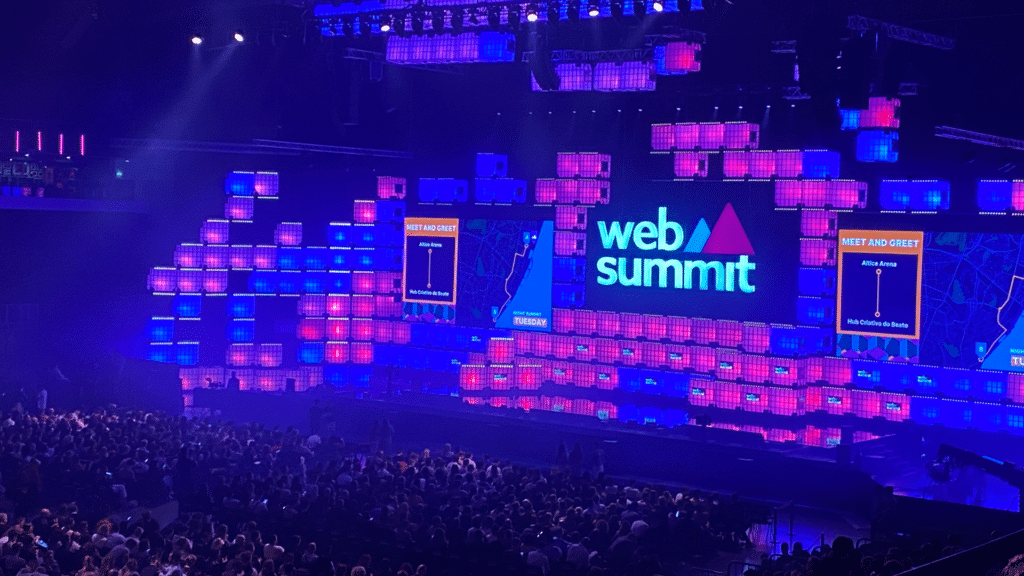 The conference attracts thousands of participants across the globe and has been instrumental in spurring new trends around venture capitalism, internet technology, as well as uprising tools and technologies. Past events hosted by the conference include Hong Kong's RISE conference, Dublin's MoneyConf, Toronto's Collision, and Bangalore's SURGE.
The 2022 chapter, the second one post-Covid, drew global participants representing all levels and sectors of the high technology industry. Although the Newxel team has attended umpteen events of the same magnitude, Web Summit 2022 was a special one.
"I got there with a strong understanding and mission of a salesperson, looking for new partners for Newxel," says Vlad Kutsey, Head of Strategic Expansion.
Other Newxel team members who attended the event include Andriy Bezruchko (CEO), Maria Osmak (Head of IT Advisory & Staffing), Nataliia Berezniak (Head of Marketing), Maryna Vertyporokh (Employee Experience Manager), and Victoriia Biniatova (Recruitment Group Team Lead).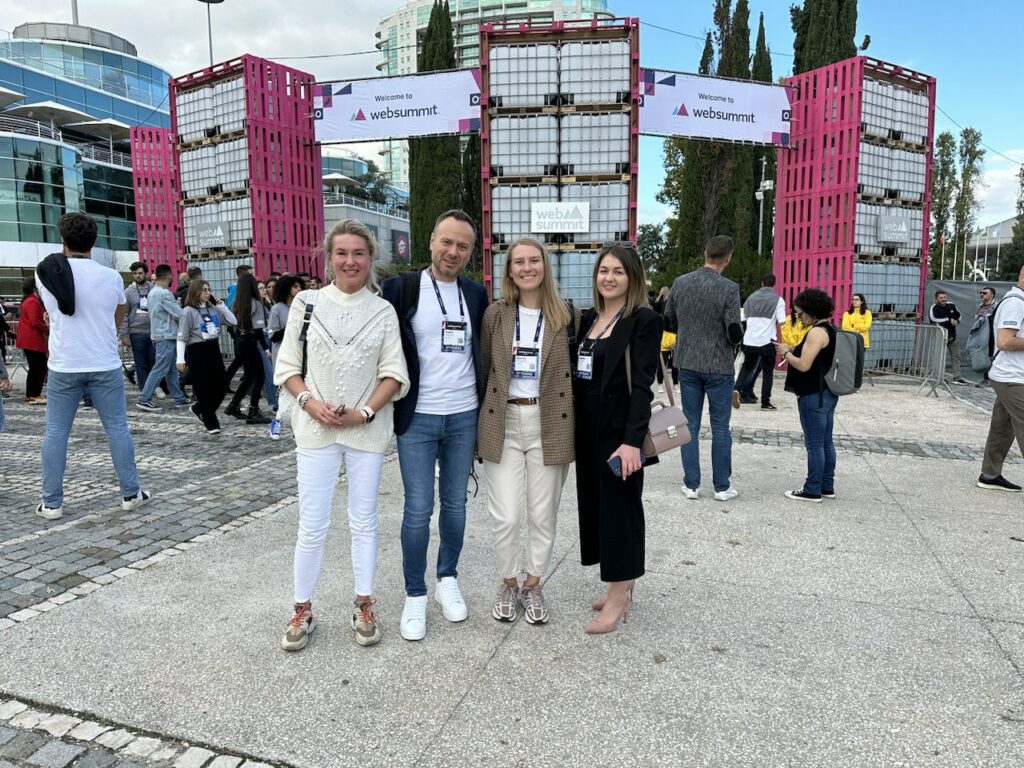 All Great Minds of the World Brought Together
Web Summit is a global event that empowers leaders across various organizations, industries, and business models to meet, learn, and network. The event that took place between the 1st and 4th of November was stretched to maximum capacity, with 71,033 people in attendance.
Dubbed the world's top business conference, the event drew participants from 160 countries.
Organizers noted that it was a huge success as the number of attendees was higher than the events hosted under hybrid conditions. Nonetheless, here are the people that participated:
Web Summit 2022 Event Organizers
It was arguably one of the biggest in-person events that the Newxel team has attended so far. The organizers of the event were David Kelly, Daire Hickey, and Paddy Cosgrave, who are also the original founders.
Around 11,000 people were involved in building the venue. Other involved people included 342 partners, which extended to local and global conglomerates.
Investors
A total of 1,081 investors turned up for the conference and dominated over 600 talks happened on 17 stages. Top investors who attended the event, and also featured as judges in various pitching competitions include Bettina Rotermund of Siemens Xcelerator, Y Combinator's president, Geoff Ralston, as well as Christine Tsai, founding partner, and CEO at 500 Global.
Startups
In total, 2,296 startups participated in the event and had access to over 1,000 VCs and angel investors.
Startups were also allowed to participate in the PITCH, Web Summit's startup competition in partnership with Siemens. 105 startups participated in this competition, and Theneo, an AI platform for importing API collections got crowned as the 2022 winner.
Speakers
Other participants who graced the Web Summit include high-profile influential speakers, such as Mick Mulvaney, Peter Mandelson, co-founder at Global Counsel, and Ann Curry. In total, there were 1,050 speakers. A majority of speakers with an interest in tech and policy-making voiced their opinion about the future of Twitter under the stewardship of Elon Musk.
Members of the Media
Members of the Fourth Estate were also represented with over 2,000 journalists attending the event. Members of the media gathered around Fourth Estate and ContentMakers tracks, where they brainstormed and shared the latest insights. They also had an opportunity to network with Reuters, the New York Times, Bloomberg, and others.
Top 5 Trends That Dominated Web Summit 2022
The whole vine around Web Summit 2022 was inspiring and spectacular in many ways, with an extraordinary number of people talking about technology. "You get into this vibe the first time and get confused of what it is — a real live technological entity," remarks Andriy. Here are some of the trends that formed critical discussions throughout the event.
It's the Era of Tech-driven Business Models
As expected, digitization took center stage, especially after one of the most vicious pandemics in the 21st century — Covid-19 — that claimed lives and disrupted traditional business models.
"In general, the trend towards automation and digitization is no longer a trend, but already an absolute must in the modern IT world and global situation," says Nataliia Berezniak, Head of Marketing.
In other words, attendees noted the importance of technology in cutting costs and ensuring business continuity, especially in a world that is seamlessly connected to the internet.
Some of the technologies that gathered the attention of many during the summit include AI automation, and the application of machine learning, as well as self-learning algorithms in simplifying human work and web development trends. "One of my biggest takeaways is that new technologies are popping up every day. There are only 7 notes in the world. You can't invent the 8th note, but you can invent new music. It's the same with technology — no matter how many products and services already exist, new ones come along every day," remarks Nataliia.
Global Hiring
The wake of an acute talent shortage across various industries, especially in the tech domain is prompting businesses to expand their hiring strategies to global markets. This approach also promotes the rise of remote work. "From a talent perspective, new trends that have been talked about are global hiring and remote working. Now there is a great demand for flexible working conditions. As the technology industry gains momentum, it should also meet employees' expectations: flexible working conditions, hybrid work format, or completely remote work. It is also important for employers to think about business transformation in this direction," says Maryna Verteporokh.
Sustainability
Sustainability with regard to climate change was a hot topic throughout the summit. The primary concern is that we are losing the fight against climate change when translating the laid policies and plans for people of different ethnicity and languages. Typically, only a handful of climate-related information is translated from English into native languages. This hinders global communities from understanding the true perils of climate change and how to act in a bid to mitigate the same.
Rising Number of Women in Tech
Another trend that we noticed during the Web Summit 2022 event that is worth mentioning is the increasing number of women taking up leadership positions in the tech industry. Surprisingly, 42% of the attendees, which is about 30,00 people were represented by women. Moreover, nearly 400 women-founded companies were exhibited in the startups' cohort.
The Web Summit conference has been at the forefront of championing women's positions in the IT industry and has even implemented several initiatives to complement the same. For instance, the event's Women in Tech Initiative offers up to 90% discount on attendance fees for female participants.
Crypto and Decentralized Finance
Of course, the summit wouldn't end without mentioning cryptocurrencies and decentralized finance, technologies that are inspiring new business models across various industries. The topic of cryptocurrency mysteries was unraveled by Ben McKenzie, a long-time TV anchor who switched to studying fraud. McKenzie teamed up with Jacob Silverman, a renowned journalist to break down the grey areas around crypto and share insights into the ongoing market volatility.
Ukraine is Still Holding Up As a Global IT Destination
The event organizers didn't forget about Ukraine, a country that has been through intense conflict after the invasion by Russian forces earlier in the year.
"On the first day, we visited a Ukrainian party. It was epic, as I personally talked to people I had not seen in a long time. I was so happy to see them in person, talking so freely with a glass of wine. That was amazing," says Andriy.
Despite the ostensible desire of global leaders to stop the bloodshed, Russia went ahead with its illegal military-scale operations on Ukrainian soil. It is heart-warming to learn that this aggression only strengthened the will of the people of Ukraine, who are now back stronger than ever.
This can be evident in the tech sector where companies and developers are resuming normal business operations.
"The Ukrainian community was very confident. It should be noted that we attended the event not to ask for money and related monetary support, but to show how strong we are and what can still be done, despite the conditions. It's brave to be Ukrainian," says Nataliia.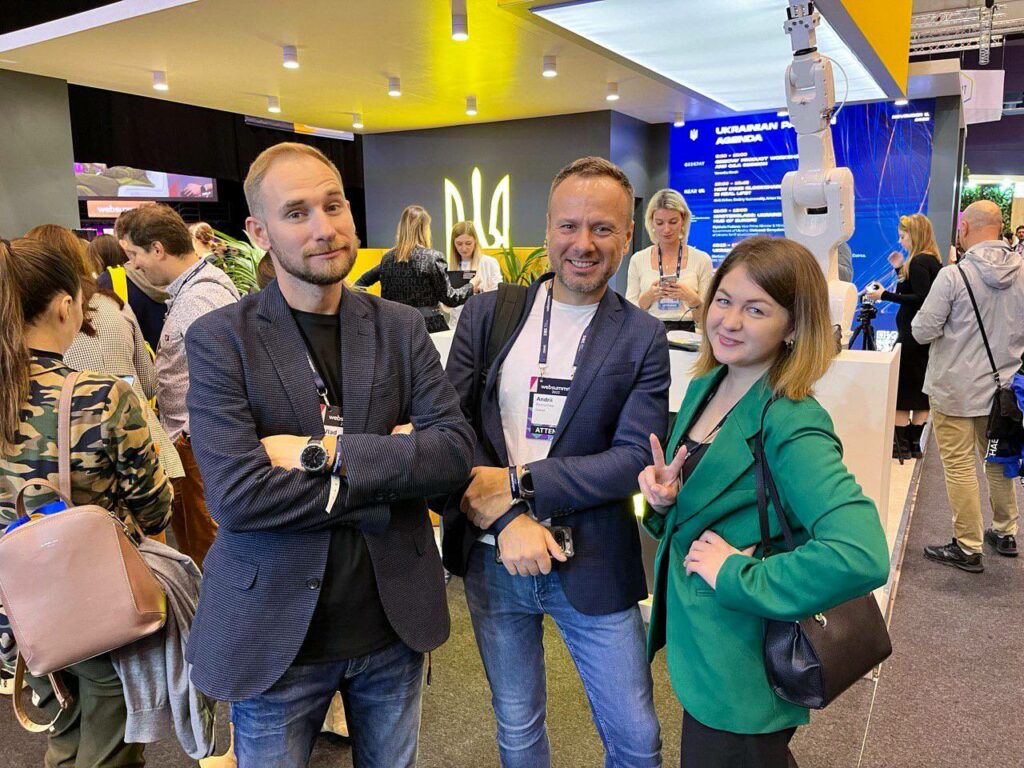 "Everyone was affected by the war in Ukraine. Everyone adapts to the reality and post-Covid times. I was amazed at how people have adjusted to remote working. At Newxel, we have already implemented this in our business model," says Victoriia Biniatova.
Remote working is enabling Ukraine-based developers to seek well-compensating gigs from developed countries with mushrooming startups, such as the UK and the USA.
Newxel Is Leading in Trends with Action
Attending the Web Summit 2022 event was an eye-opener to the fact that Newxel is way ahead in what will soon be the global standard norm of employee-employer relationships — remote working.
"As a company with strong Ukrainian roots, we have come a long way in the last 9 months. While the whole world is experiencing post-pandemic and remote work trends, we have already moved forward. Having such challenges in Ukraine, we cover far more requests and services than just creating comfortable conditions for remote work," remarks Nataliia.
"We can create comfortable life conditions in any situation, coupled with a serene workplace. I would even dare to say that some trends promoted at the summit are not new to us. At the moment, we have already gone much further, and we are already supporting talents all over the world from the point of a comfortable life to steer normal work," notes Nataliia.
Lessons and Insights Learnt for the Future
Although the Newxel team is conversant with the key trends covered throughout the summit, our attendance came with various lessons and insights that are critical as we walk into the future. Moreover, all team members were happy to participate.
"It was a great opportunity for us to de-virtualize. I am grateful to our CEO Andriy for the organization and participation. Also,  everyone was very friendly and the level of informality was high. For us, salespeople, networking is a monotonous and habitual thing but was helpful nonetheless," says Marie Osmak.
The Web Summit 2022 event was epic and motivated us to keep doing what we are good at — fostering the remote work culture across the globe. We are looking forward to the upcoming Lisbon event in 2023 and this time around we plan to tag more members of our team along.
"I would take a big team, so people could absorb these trends and vibe them into themselves and spread the same to the rest of the team and the company," says Andriy.