12 Interesting Mobile App Development Trends for 2021: Future of Mobile App Development
Civilization around us is gradually turning into a composite mobile application. With clicks, we manage gadgets, businesses, information, and, ultimately, the reality around us. Do you want to have your say in the modern world? Show me your app!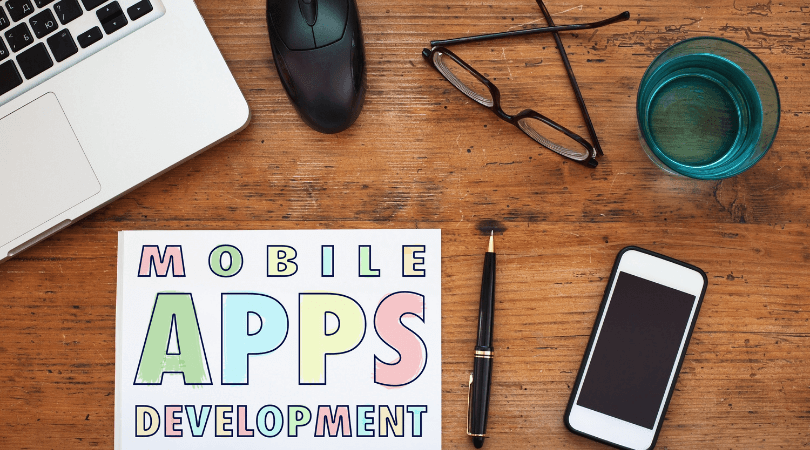 Mobile apps have long become an integral part of our daily life. They help us shop, communicate, work, do sport, travel, study, and have fun. There are millions of different applications available for download right now, and the number continues to grow every day. For businesses, this means that whatever your product or service is, if you want it to find its way to consumers, you cannot do without a mobile application. Let's take a look at the key trends in mobile application development to better understand what opportunities they can give you.
Artificial Intelligence
Modern algorithms have raised technologies to a new level. Now programs are able to perform actions that were previously only possible for Homo sapiens: learn from the information received, correct their own mistakes, find patterns in disparate data. This has made possible predictions of consumer behavior, facial recognition, automatic diagnosis, and the ubiquitous chatbots that communicate with you like intelligent beings. In addition, AI can take over most of the routine, associated with processing large amounts of information.
Blockchain
Blockchain software development services have influenced the development industry by introducing a new principle of decentralized information storage. The main contribution of this solution is the unprecedented level of data security. In terms of mobile app trends, this technology is capable of providing faster and absolutely secure transactions, including payment operations.
Extended reality
At first, VR headsets were perceived more as gadgets for entertainment than as serious tools. Now technologies of virtual, augmented and mixed reality are increasingly used in everyday life and business, becoming of great practical importance. They help arrange furniture in the interior, conduct captivating training for staff and virtual test drives for customers, take tours to various places on the planet, for example, museums without leaving home and, of course, have fun.
Cloud technology
Among the current trends in mobile app development, cloud tech is one of the most important. It definitely makes our life so much easier. Cloud-based apps do not require installation, all the calculations associated with them take place on cloud servers, so you do not need a powerful processor in your gadget to use them. Also, all the information you need is stored in the cloud, without taking up space on your device. Apps are constantly automatically updated and you always have access to the latest version of the product without downloading.
Internet of Things
Top latest trends in mobile app development include IoT technology. Thanks to the Internet of Things, phones, and other devices can interact and exchange information. It is a kind of network that combines various mechanisms to form an evolving ecosystem. It integrates your gadgets, wearables, smartphones into one network and allows you to remotely control devices and even household appliances.
M-Commerce
More and more people around the planet are making purchases using smartphones. Walmart Pay alone is used by 24% of Americans. In addition to it, there are dozens of other well-known payment applications. They are gaining popularity, allowing consumers to shop without using physical bank cards, not to mention cash. Therefore, a good payment application can become one of the most effective tools for promoting your products or services.
Low Code Development
Nowadays in SoftDev, it is not necessary to use a large amount of hand-written code. Many modern applications are built using the so-called low code. Thanks to it, the development time is significantly reduced. This means that you can get the ready-to-use application much earlier. Since speed is crucial in today's digital world, low code technology is very important either.
Social Network Apps
This is one of the most promising niches in the industry. If you have not yet decided which app to develop, consider an application that functions as social media. Here is one of the social apps development trends – a thematic network. The application can be intended for a specific category of users, for instance, pet holders, young mothers, gamers, etc.
Cross-Platform Development
When creating your application, make sure that it is not restricted to a single platform, as this will significantly narrow your audience. Most applications today are designed in such a way that they can run both on Android- and iOS-based devices. This is one of the hottest mobile app development trends in 2021.
5G wireless services
5G service enables speeding up all operations that occur in the application several times. Combined with cloud computing and AI, this will deliver unprecedented application performance. Among other things, this promising solution will affect such advanced technologies as the Internet of Things, augmented reality, not to mention the computing required for advanced scientific research.
Beacons
This is another technology and modern service that blurs the line between the virtual world and the real one. Based on Bluetooth technology, beacons provide a better understanding of the shoppers' behavior in the supermarket space, which first affects the efficiency of merchandising.
VUI
Voice User Interfaces make it much easier for consumers to interact with gadgets. The most popular apps in this area are well-known old technologies like Siri and Alexa. But the industry does not standstill. Users are interested in controlling their devices with their voices. Already, 85% of them "talk" with their smartphones. Another 94% would like to communicate in this way with other devices. The number of purchases using voice is projected to double by 2022. Consider this when creating your own application.
Here at Newxel we will recruit the best developers for you who are keeping their finger on the pulse of the most significant mobile app technology trends. Looking to hire mobile app developers in Ukraine? Contact us!Contact Us