Software Development in Romania: Easy Start
Software development outsourcing is increasingly becoming a trend among businesses that want to bypass recruitment bottlenecks and harness the benefits of working with the best talents the world can offer. Eastern Europe has played an integral role in driving this trend, given that the region is home to some of the best and most innovative software development companies. Among the top countries in the region that companies prefer to hire from is Romania.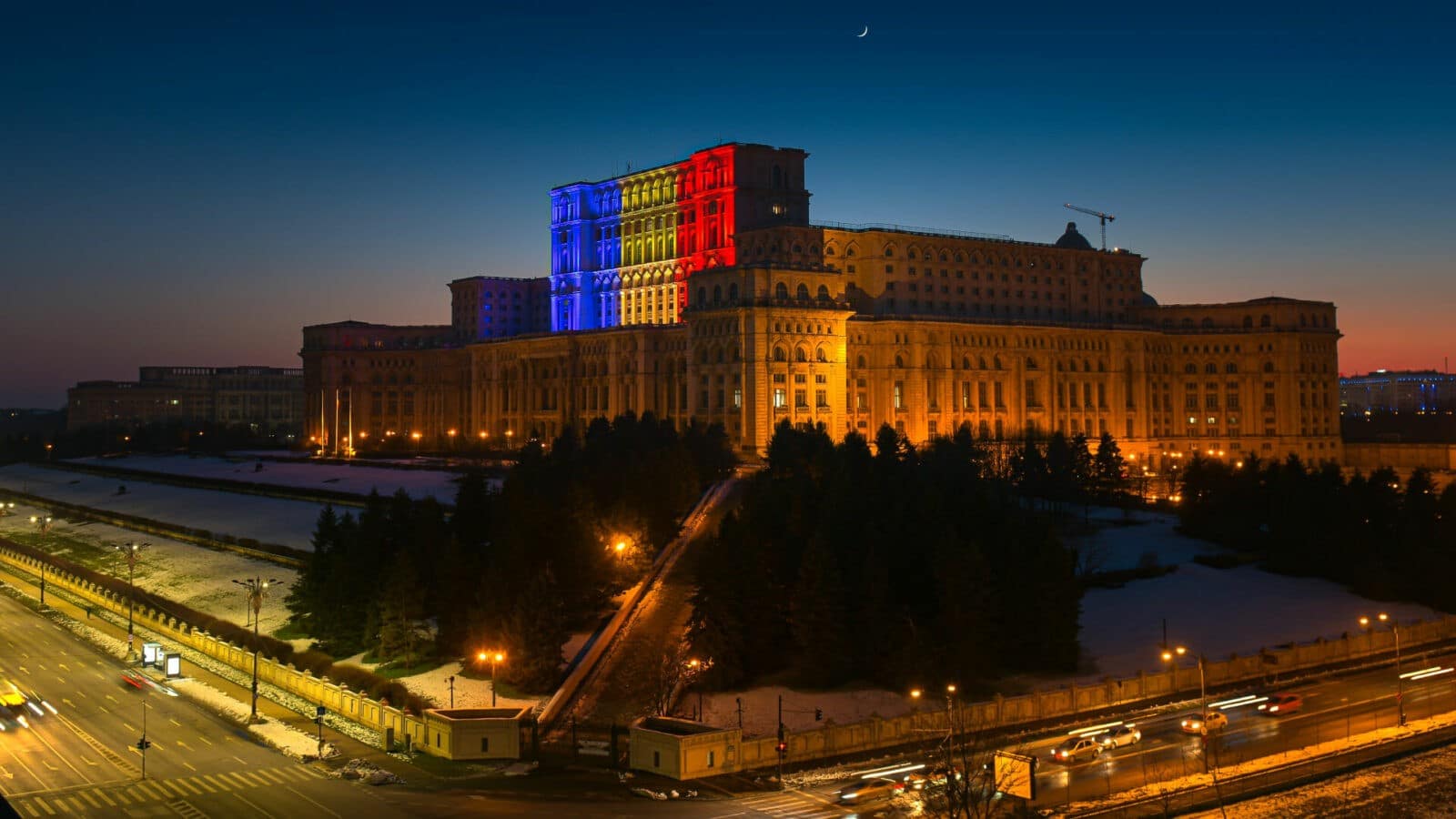 This country positions itself as a go-to location for outsourcing, outstaffing, dedicated teams assembling thanks to its proximity to Western European countries, and resourceful professionals, among other reasons. This guide highlights why hiring teams for custom software development in Romania makes much sense for startups and enterprises that prioritize quality, innovation, and agility when it comes to core IT projects. Keep reading to learn more.
Romania: Country Overview
Romania, home to 19.6 million people, is a developing country in Southeastern Europe known for its colorful and preserved medieval towns, as well as fast-paced innovation. In fact, the first modern engine was designed and invested by a Romanian, known as Henri Coandă. The country's capital city is Bucharest, and the official spoken language is Romanian.
Romanian Tech Hubs
Romania is generally a country of tech-savvy professionals, across various industries. However, the go-to tech hubs for top-notch IT skills and custom software development in Romania include:
Bucharest
Tech Nation recently ranked Bucharest among the top 20 tech hubs for VC investments in Europe, making it a prime destination in Romania for software development services. The city is home to around 25 institutions of higher learning, including 16 public universities and 19 private colleges. Besides offering complimentary taxes and legal aspects for IT development, Bucharest hosts offices for various global giant techs, such as Microsoft, Intel, Electronic Arts, and Adobe.
Iași
Iași is a go-to tech hub for startups that want to harness the benefits of working with budding IT talents in innovative research centers. Branded as the silicon valley of Europe, Iasi hosts the first ever Romanian engineering school, as well as other popular institutions of higher learning that major in Science and IT. Other than A-class office spaces for global R&D centers and an exemplary talent pool, Iasi hosts offices of some of the big-league tech companies, such as Accenture, Amazon, and Continental.
Brasov
Brasov is slowly carving its name as a go-to tech hub for businesses that embrace working with remote developers. The city is inhabited by around 250,000 people, making it a mid-size destination for hiring specialized talents at relatively affordable rates, thanks to the moderate costs of living. The well-educated workforce and contemporary infrastructure make this city a prime option for foreign investment, as far as technology development is concerned.
Timișoara
Away from Bucharest, Timisoara offers an alternative high-tech hub that brings together the most sought-after specialized tech talents and companies for software and mobile app development. That's why global companies, such as Porsche rushed to the region to set up a research center for building intelligent connected vehicles. The city has a robust IT infrastructure to support various engagement models for custom software development, such as freelancing and dedicated teams.
Cluj-Napoca
Cluj-Napoca is also another silicon valley in the European Union. Being the fourth-most populous city in Romania, Cluj-Napoca boasts extensive talent pools comprising freelancers, dedicated teams, and full-time professionals at foreign companies. Technically, there are more than 15,000 professionals working full-time in the local IT sector, as well as more than 1,300 IT businesses working in the region.


Romanian Developers Tech Stack
Here is the developer tech stack outlook in Romania, based on the number of talents:
| | |
| --- | --- |
| Technology | Number of Developers |
| JavaScript | Over 44,000 |
| .NET | 14,000 |
| Java | 50,000 |
| PHP | 27,000 |
| Python | 24,000 |
Reasons to Choose Romania for Software Development
Do you ever wonder why a Fortune 500 company would prefer hiring a dedicated software development team Romania offers, as opposed to working with local talents in their respective developed countries? Well, the answer is simple. Working with Romanian software developers is advantageous for businesses because the country is known for:
Big Talent Pool
A talent pool of software developers in Romania is about 196,000 , making it a go-to market for filling vacant IT positions swiftly. Moreover, universities in the country contribute up to 7,000 fresh IT graduates to the job market every year. That means the number of talents will keep on increasing, giving businesses and hiring experts ample time to access talents that are ready to work with multiple engagement models, such as freelancing, dedicated teams, or full-time partnerships in R&D centers.
Complimentary Government Tax Incentives
Entrepreneurship and innovation are among the top priorities of the Romanian government. Consequently, these sectors enjoy greater tax incentives, which also translates to other benefits, such as industry growth and relatively affordable salary expectations. For instance, Romanian developers charge moderate rates since they have a 0% income tax obligation, especially when working in global R&D centers. Moreover, R&D labs are exempted from paying income taxes for up to 10 years of their establishment.
Best-in-Class Technical Expertise
Romanian software developers are among the best in the world, thanks to a robust IT infrastructure that can power any project, regardless of size or scale. For instance, developers have access to the fourth-best fixed broadband speed (214.3Mbps) that allows them to build, test, and iterate software products rapidly, reducing the time to market significantly.
Moreover, Romanian developers have exemplary skills in various tech stacks, such as JavaScript, Python, C++, C#, and Ruby on Rails. TopCoder ranks Romania at position 18 globally, among countries with the best programmers.
Competitive English Proficiency
Although a majority of people living in Romania speak the national language, Romanian, the country is also known for greater foreign language proficiency. English is the most widely spoken language, followed by French and Hungarian.
In fact, the 2021 EF English Proficiency Index ranks Romania at position 13 out of 35, among countries with great English-speaking capabilities in the entire Europe. Globally, Romania's English proficiency index score is 598, positioning it at number 15 out of 112 countries.
Stringent Data Security Laws
Businesses that work with offshore software development companies often worry about the security of their sensitive files, brand concepts, and any other intellectual property used throughout the development process. Fortunately, Romania shares the same General Data Protection Regulation (GDPR), as other countries in the European Union. This is the most stringent data security law in the world.
Cost of Software Development in Romania
The average cost of hiring talents for custom software development Romania offers depends on several factors, such as years of experience and level of expertise in respective fields. Nonetheless, most developers will deliver a high-quality project at the rate of $38,000 per year.
Depending on the skills level, senior Romanian developers with up to 8 years of experience on the job can charge as high as $5 3,000 per year, while their junior-level counterparts with under three years of experience charge $19,000 per year. Intermediate-level talents in the country charge up to $36,000 per year for basic software, mobile, and web development projects.
What to Watch Out for When Working With Software Developers From Romania
So far, there is no doubt that Romanian software talents are among the best for hire in the world. However, clients need to consider various factors when working with developers from this country, especially if they want their project to be delivered successfully, and on time. Some of the things to watch out for include:
The Company or Talents You Are About to Work With
Even before sharing more details about your project, it will help if you ensure that you intend to work with the right people. If it's a software development company, look into the organizational structure closely to get a glimpse of whether the hierarchy can effectively manage your project. For freelancers, check online reviews about their services to find out if they are worth your trouble.
Proper Communication Tools and Channels
Communication is probably the most important factor to consider when working with remote custom software development teams. You want real-time collaboration tools and open communication channels that allow you to follow up on the project on a day-to-day basis. Most importantly, you want to communicate as frequently as possible to ensure that all your intricate needs are catered to.
Dedicated Teams Compatibility with In-house Teams
Another factor to consider is whether the team for custom software development Romania proposes shares the same business values and ideals as your in-house team, especially if they are going to work on a project together. This ensures that you work with professionals who can deliver to your expectations with minimum errors or supervision.
Can the Project Be Done Entirely Remotely?
Businesses should consider whether their projects can be fully handled by remote teams in Romania, depending on scale, the required tech stack, and talent availability. In some cases, although rare, you might want to consider other hiring locations too, such as Ukraine and Poland for specialist talents. In that case, you might want to build distributed teams.
An Elaborate Plan for Remote Collaboration
It will help if you have a scheduled plan on how your remote delivers will handle and deliver the entire project. Typically, it makes sense if you divide the project into phases, and issue an agreed-on delivery timeframe for each phase. This approach will also help you set a realistic deadline for the entire project, whether working with dedicated or distributed teams.
Disadvantages of Software Development in Romania
Although Romania is a great place to start when building dedicated teams for IT product innovation in your company, hiring in this country comes with some kickbacks too. Here are the disadvantages of software development in Romania:
Time Zone Differences with the US
Most European countries are close to the Romanian time zone, probably one hour ahead or behind. However, countries in the Western part of the globe, such as the US are seven hours apart from Romania in terms of time zone difference. This can be challenging to schedule calls or collaborate with developer teams in real-time. Newxel can help you hire talents that fit within your available schedule, even if it means working in shifts.
Laid-back Talents
Inasmuch as Romanians have so far been assimilated into the western culture and mindset, most of them are still laid back, thanks to the many years of oppressive communism they previously endured. For this reason, some developers may lack an innovative mindset. Fortunately, Newxel can help you hire talents that embrace ongoing learning or have worked on multiple projects that are similar to yours, and don't shy away from innovation.
Cultural Difference
Cultural difference is a prevalent challenge when hiring talents outside your native region, Romania notwithstanding. Newxel can help you build and onboard open-minded dedicated teams that don't let cultural beliefs or practices step in between work and project.
Where and How to Hire Software Developers from Romania?
There are various ways to find and hire Romanian talents for software development services, including:
Freelancing Websites
You can turn to freelance sites to hire remote developers at hourly rates, especially if you are working on a one-off project. Most sites will have developers advertise their gigs, whereby you can browse and see whether any matches your project. Alternatively, you can post a job advertisement on local Romanian job boards or international sites, where developers can send in their resumes and apply for the same.
Traditional Outsourcing
Traditional outsourcing entails looking for a third-party company that takes your project to handle it at their in-house level and submits the same when it's done. As seamless as this option might sound, many companies that embrace it usually end up regretting it due to quality inconsistencies. Moreover, you can't always tell whether the company can be trusted because they might end up outsourcing the project to someone different altogether.
Full-service Companies
Full-service companies can help you hire dedicated teams of remote developers by targeting specialist markets in Romania, such as Bucharest, Cluj-Napoca, or Timișoara. Even better, these companies can help you set up a global R&D center in any part of Romania to power your overseas product initiatives and market reach.
How Newxel Can Help You Hire Romanian Software Developers to Boost Your Business
Newxel can help you hire dedicated Romanian software developers for your next software project. We offer up to three engagement models for development teams in Romania, including dedicated teams, distributed teams, and global R&D centers.
A dedicated team would be ideal if you are working on a long-term project that requires the same talents to work on it for quality consistency. On the other hand, distributed teams are a go-to option if you want to harness the benefits of specialist talents spread across different destinations in the world. R&D centers are for businesses that want to innovate rapidly and beat the competition.
Newxel embraces a custom hiring approach for all dedicated teams, an exercise that can take anywhere between 3 and 5 weeks of initiating contact. Even better, we have a thorough yet simple onboarding process that saves you from traditional recruitment bottlenecks, when it comes to hiring remote developers.
Contact our experts to ramp up your project!
Summary
Generally, Romania has all the positive attributes that make it a prime hiring location for software developers, whether freelancers or dedicated teams. From favorable tax incentives, and affordable developer rates, to a robust IT infrastructure and technical expertise in ReactJS and JavaScript, the country has it all to power rapid business innovation. In case you plan to hire from Romania, you might want to consider Newxel dedicated teams as opposed to freelancing sites and traditional outsourcing, for greater transparency in collaboration, legal and financial support, as well as access to specialist talent pools.
Book a call with our experts to find out the talent pool
of the required tech stack for your project. 
FAQ
How many developers are in Romania?

Romania has 196,000 software developers, with more joining the job market from science and technical universities as entry-level talents.
Why is Romania good for software development?

Romania is good for software development, thanks to its favorable government incentives when it comes to income tax, robust IT infrastructure, and world-class English proficiency, among other reasons.
What is the business culture in Romania?

The business culture in Romania is pretty much formal and hierarchical, given that company executives hardly intermingle with subordinate employees. That's why companies in the country have several layers of decision-makers before approving any objective.
Contact Us