Global FinTech Predictions in 2020
Fintech industry is experiencing digital transformation, and we'll soon see it different from what we have now.
Competitive environment of today's market pushes financial organizations to look for ways to improve their operations. New business models appear, the use of new technologies and a fight against legacy are the dynamics to changes and it's essential to keep both eyes open.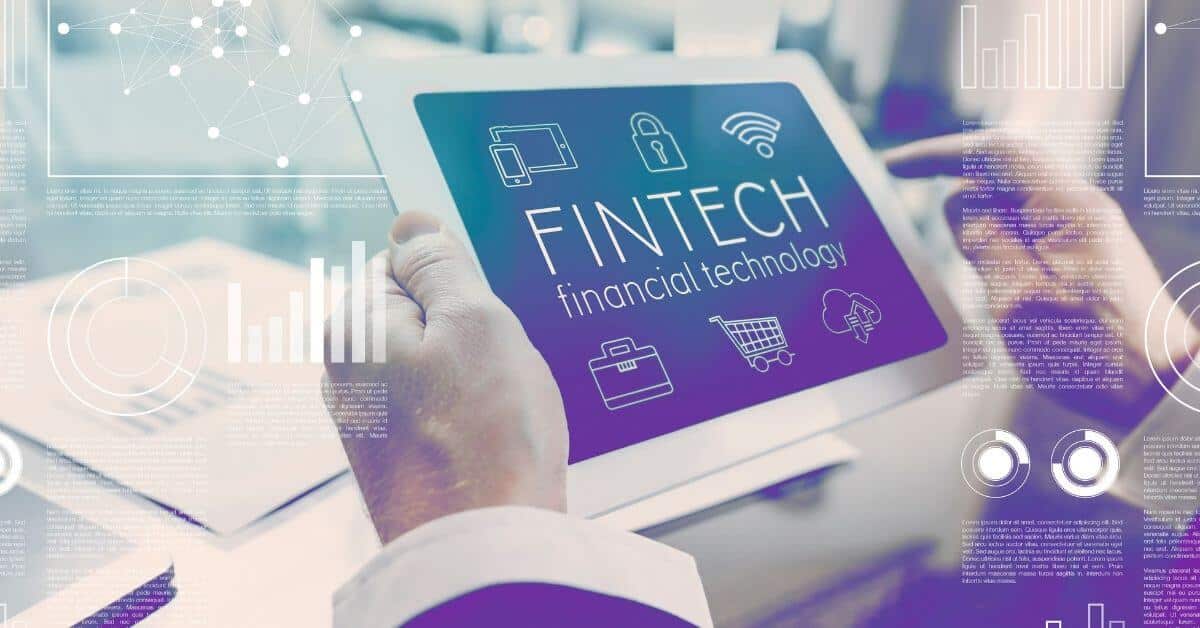 What's the situation with today's fintech industry? Online shopping, online payment system, and the ones like "PayPass" during offline shopping – it's all for the customers. But what stands behind it? Innovations in payment processing, automation of front and back-office systems, etc.
We think that 2020 will become a year of greater changes and transformation. Let's have a look at the top global fintech trends to watch in the upcoming year.
Artificial Intelligence / AI
AI will make a great influence on financial planning fraud detection and automation of the core processes. Let's have a look at the report from PWC about the need to implement artificial intelligence into regular operations. AI can help fintech companies eliminate cyber-attack risks and make humans intervention as minimal as possible.
Here we mean the use of Natural Language Processing or NLP to expand fintech digital transformation. It's good to have when processing users' requests in a much shorter time. We can find proof of this in Gartner's report – chatbots and virtual assistants will take over 25% of customer and maintenance services.
We expect to see the use of AI machines to solve about 10-25% of all financial activities in the nearest few years. Cleo, Eno and Wells Fargo are the chatbots that interact with the customers and help to cut operational costs. There's a theory that AI technology used to deal with customers can cut up to 22% of operating costs. It can mean millions or even trillions of dollars depending on the size of bank or fintech companies.
Voice technology
If we think of Siri, Alexa, or Google Assistant, we'll mean the voice technology – they are all about financial trends insights. We can also think of operating music, TV, or GPS. It's ruled by AI and opts for a better customer experience. Voice recognition is a new thing in fintech operations. It can be used to make mortgage payments, viewing the current balance, or transferring money to other accounts.
Some global financial companies have already adopted this technology. Ally Bank, Capital One, and Mercantile Bank offer voice banking services that are limited to viewing the latest transactions. We believe that there's much more to handle voice commands or voice communication with virtual assistants.
Internet of Things / IoT
We can count over 50 billion smart devices that people will use to solve their everyday financial operations in 2020. Integration of IoT into the fintech industry can greatly improve communication with clients, process their requests or claims, react to the change of their requirements or needs faster. And the most apparent benefit from integration with IoT is facilitating digital payments.
It's a global trend that means connecting to anything in any place at any time. Here are some core benefits that fintech startups and companies get with IoT:
Nonstop data collection and processing. It lets you receive a full view of your customers in a much shorter time without the need to use human hours. Here we'll have the integration of AI and IoT.
Contextual services. When the customer enters a specific building or visits a particular place, you can send a personalized welcome message to a smart device.
Navigation. Some customers need help with outdoor and indoor navigation through various fintech organizations.
Queues. Just send a message to the smart device with the information about the number in the line and a notification when they're next.
A great benefit of integration with IoT is personalized interaction with each customer in real-time no matter how far the person is from you.
Security fintech trends
Fintech companies offer their customers a wide range of opportunities but that can make them sensitive to cyber-attacks. There might be some common problems like data tampering, the loss of some important records about operations, hacking of personal accounts. There's a risk of facing inadequate CDD and AML checks.
If customers don't trust the fintech organization, they look for another one. Having top-notch software solutions to protect the data and guarantee the safety of each operation is both the trend and the requirement for the fintech sphere.
Biometric technology is good for making the process of operations verification more efficient and reliable. It will let users avoid filling in long forms of data to prove their identity and make the process go much faster.
Another option we refer to global fintech trends is facial recognition – used together or separately from fingerprints. It's a fast and efficient way to authenticate or prove any operation.
Blockchain as a global fintech trend
There's a belief that blockchain technology will be adopted by 77% of fintech companies by 2020. And the major reason for blockchain fintech trends is security. Blockchain lets the companies record every transaction in the online leger with no chances to access it or change it anyhow by third parties. And the second reason for integrating this technology is the speed of operations.
A blockchain is a good option for making the payment processing routine more efficient and faster. For example, it takes a few days for a person or company to transfer a few billion dollars from Israel to any other country in the world. Blockchain Integration will reduce the need for multiple-step verification or other issues that make the process take so much time.
Accenture report states that a blockchain is a good option for middle and back-office operations like:
Reporting. Transparency gives fintech cost reduction by up to 70%. Data quality is verified and it's much easier to run internal control.
Compliance. Transparency is also important here together with the auditability – they may cut costs by up to 50% on the product level.
Operations like settlement, investigation, trade support – you have a chance to reach cost reduction by up to 50% and no need (or almost no need) to conduct trade-break analysis.
A good description of the use of blockchain technology is in the CB insights fintech trends for 2019, and we believe that it will remain the same for 2020.
Robotic Process Automation / RPA
This technology seems to be a magic wind that helps banks and other financial organizations improve their rule-based tasks. This is a key technology to solve the problem of legacy in huge fintech corporations as there's no need to change the processes. The robotic app will replace a human. If you integrate it with AI, you can learn the RPA solution not only to perform a specific set of tasks but also to make decisions.
Crowd Learning Hub claims that 75% of fintech companies will use RPA in 2020. RPA has all the chances to drive digital transformation in big banks and in fintech startups as well. It allows immediate automation of rule-based processes in just a few weeks. This fintech app refers to solving tactical tasks rather than strategic ones. It's cheap and it takes a little time to integrate a new solution into the existing ecosystem of the company.
One RPA solution can cut operational costs and reduce FTE for up to 60%. Each routine task can be delegated to a robotic app.
Investment trends and VC funding
When talking about fintech trends, we should mention a few words about VC funding and investments. Visiting various conferences is a good way to collect insights and try to predict some trends for 2020. Now we're witnessing that the European venture ecosystem had $23 billion while the US had $136 billion in exits last year. These figures are impressive.
There's one challenge that stands right in front of us – the impact of technology on the fintech processes. The speed of innovation and the readiness of people for changes do not often coincide. It refers specifically to investors and investing operations. The ecosystem of Israel is maturing with each year thanks to integrating technology for automating processes and making them more client-oriented.
Know your customer / KYC
Fintech trends will mean nothing if you don't know the needs and expectations of your customers. We'd love to share some research with you and our predictions for 2020. People still love when their personal assistants look like humans and not machines. It means that you need something more than a traditional chatbot for communicating with customers. 46% of people prefer real people to robots.
However, some financial companies don't inform their customers about the use of any technology. There's one bank that uses machine learning to share investors' portfolios anonymously. Data collection, aggregation, and further decision-making can be automated without informing customers about it. Human decisions and predictions are not always accurate and there's always a risk of making an error.
Software solutions serve to improve processes that are not related to interactions with customers. Solving strategic and tactical tasks with the help of RPA, AI, custom blockchain development services, and other stacks will give fintech companies a great chance to become market leaders in a short time.
Software development trends
When you need to integrate financial technology trends in your organization, it's good to know the ways of how to do that. There are a few basic criteria for software solutions that are evergreen:
It should meet all fintech regulatory standards and requirements.
It should make the old process become cost and time-efficient.
Depending on the department and type of operation, the software solution will help you deal with risk management, provide you with automated AI/ML tools for interacting with customers, and so on.
Stack, teams, and methodology
2020 is coming and following the trends requires a high speed of technology integration. This includes the analysis of the current market, collecting requirements, crafting the project scope, and building a new product.
Fintech software requires reaching data consistency and efficient operational workflow. This task can be solved by improving ETL processes with MySQL, PostgreSQL, or Spanner. Java, Python, C++, R, or Node are good options for backend components to develop innovative financial technology solutions.
If you need a nice-looking user interface and smooth UX, there's a wide range of JavaScript frameworks like Angular 7, React, Vue and others. These languages and frameworks can be used for building software from scratch or enhancing the current components.
The development team for fintech company or start-up
Software development may seem like a complicated task. Companies often postpone the implementation of modern tech solutions because of legacy baggage or other reasons. Financial technology companies or start-ups are much more flexible regarding this issue, but there are other problems they may face. One of them is the lack of qualified software engineers.
For instance, in Israel, there is a shortage of highly skilled software developers. The local government is trying to offer good conditions of work, and better funding for tech students but it doesn't give a significant result. What we have is a growing number of prospective fintech start-ups that can develop products and software solutions. There's no one to bring their ideas into life (we mean real tangible software products).
There's a way out – opening an offshore R&D center and finding tech talents there. Newxel is a Ukrainian company with years of successful cooperation with businesses globally, we help to set up development teams under clients' specific requirements and business goals.
Newxel – Your R&D Center in Eastern Europe
We help fintech companies and start-ups to carry out R&D activities abroad, and build and grow their own software development teams in Ukraine. Newxel covers such operational services as recruitment, HR, legal, finance, and administrative support. Above all, you manage the team, and you don't bother about administrative or operational routines.
We craft a long-term relationships with our clients. This will help to be focused on your business goals, manage the remote workforce successfully, and develop innovative software solutions that will meet the fintech trends in 2020.Contact Us