Big Data Trends to Follow in 2022
The amount of data that consumers generate every day is quite mind-boggling, with experts estimating it to be nearly 2.5 quintillion bytes. From this trend, you shouldn't be surprised that data is increasingly becoming important when it comes to analyzing or forecasting market trends. Typically, 60% of companies globally are leveraging the big data latest trends, such as artificial intelligence (AI), cloud computing, and machine learning (ML) to enhance work output, as well as reduce operational costs.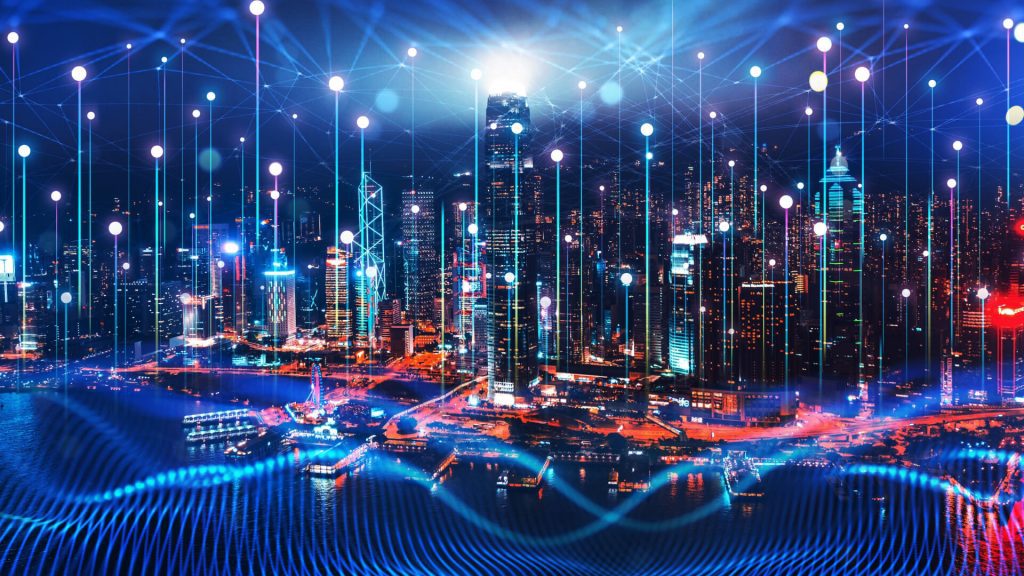 These are not the only trends to watch out for in 2022 and beyond. Moreover, although some trends are innovative, they might not be as useful as they seem, as far as making key business decisions is concerned. Here is an all-around guide to big data technology trends, as inspired by experts, including what you need to pay attention to this year.
Top 9 Big Data Trends for 2022
Experts estimate that the industry will likely reach $200 billion by 2025, with the following key trends taking the front seat in 2022.
Data as Service
Big data as a service (BDaaS) will be taking shape in 2022, with the global market anticipated to reach $103.31 billion by 2027. Some of the companies that are exploring recent trends in big data as a service include IBM, Microsoft, Google Inc. Amazon Web Services Inc., SAS Institute, and Oracle Corporation. This trend includes partnering with a third party for real-time data management, storage, as well as long-term digital transformation.
At its core, data as a service allows companies to prioritize investment over operational expenses when it comes to analytics. For instance, organizations can develop, test, and launch products without necessarily spending on hardware, licenses, or even source systems.
Predictive Analytics
As the name suggests, predictive analytics involves forecasting big data development future trends using current and historical statistical metrics. This trend will be key in 2022 for businesses that want to improve product iteration capacity and quality, enhance control, reduce risk, as well as mitigate fraud through early detection. Businesses spent nearly $215 billion on business intelligence and big data analytics in 2021. This figure will likely grow in 2022.
The most sought-after IT talents in predictive analytics in 2022 will likely be:
Data scientists
Machine learning engineers
Predictive analytics consultants and directors
Business intelligence managers
Natural Language Processing
The link between the human senses and technology has been a buzz in the industry for a while. Typically, Natural Language Processing (NLP) is the ability of a computerized system to understand human language in spoken form and execute the task requested. This year businesses will likely be exploring NLP models with polyglot artificial intelligence. This will help businesses streamline localization strategies, especially when targeting multilingual markets. Up until recently, most NLP models in the market supported English as the universal language. New models will offer real-time translation.
Data Fabric
The modern business world is dominated by fierce competition. Amid this, businesses must be objective when making decisions, instead of relying on intuition or guesstimates. Data fabric is a new trend that unifies all points in your organization by connecting all sources, as well as defining the relationship of different sets of data. At its core data fabric allows organizations to retrieve real-time data on the go and make insightful decisions. On top of that, data fabric:
Links disparate data environments in the cloud and multi-cloud infrastructures
Compliments on data warehouses and lakes
Integrates all technologies, including cloud data and services
Cloud & Hybrid Cloud Computing
Businesses are continuing to show their desire in using public cloud servers, something that will likely see the expenditure in this big data trend grows to $498.7 billion by the end of 2022. At the same time, the growing remote working culture is also encouraging data-driven businesses to explore hybrid computing solutions. For instance, businesses will likely move from traditional computing techniques to desktop-as-a-service (DaaS) solutions.
Expenditure on infrastructure-as-a-service (IaaS) solutions will also likely grow to 30.6% by the end of this year, while investments in platform-as-a-service (PaaS) solutions will rise to 26.6%. Nonetheless, Software as a Service (SaaS) will still remain the most sought-after solution in cloud & hybrid cloud computing. Talents that will drive cloud-based business processes include:
Development Operations Engineers (DevOps)
Cloud computing administrators
Cloud security analysts
Cloud network engineers
Cloud reliability engineers


Data Regulation
Collecting new data from customers comes with various responsibilities, such as enhancing the utmost integrity and privacy of the same. Among the popular industry trends to watch out for in 2022 include regulation, given that 86% of consumers prioritize privacy, while 79% are willing to spend more time and money on data protection.
However, big data will likely pose a challenge when it comes to regulation. Companies rely on real-time software tools such as AI for predictive analytics, as well as analytics. Some types of data, such as patient records in the medical industry are sensitive and their analysis can't be left out completely to AI. That said, expect more regulations from various jurisdictions that will cater to these gray areas. In the meantime, companies will be recruiting these professionals to keep up with emerging data regulation trends:
Protection analysts
Cybersecurity professionals
Forensic computer analysts
Penetration testers
Security software developers
Dark Data
Dark data refers to any sets of information collected from multiple sources but has not been structured to derive any insights or form the basis of everyday decision-making processes. Sources of this type of data can be IoT devices in a monitoring environment, raw survey information, and statistics on captured business processes. This trend is worthwhile when it comes to data management in 2022 and beyond, given that there will be nearly 175 zettabytes of data all over the world by 2025, 80% of which will be dark data.
Ideally, companies will be centralizing unstructured data before analytics tools to derive insights from the same. Talents to watch out for in this field in 2022 include:
Data storage experts
Product data managers
BD consultants
BD analysts
HR managers in IT and data-driven companies
Edge Computing
Central data centers will start to phase out in 2022 and may even be obsolete within the next decade. In fact, a recent study estimates that 50% of new IT companies will base their IT infrastructure solutions on edge computing instead of traditional centralized data centers. An excellent example of a trend that will take shape in 2022 as far as edge computing is concerned is a proof of stake (PoS) consensus in blockchain applications. Although this tech requires enormous computational power, it stands a greater chance to offer faster transactions, as well as lower gas fees.
Talents watch out in edge computing include:
Hardware and software developers
Deep learning software engineers
Machine learning engineers
Cloud software engineers
Product managers and telecommunication experts
Cybersecurity
Gartner estimates that expenditure on the latest trends in cybersecurity will likely reach $172 billion by the end of 2022. This is a 12% increase compared to the $150 billion spent in 2021. At the same time, the current and future demand for cybersecurity experts is at an all-time high, with a recent report estimating it at 60%. Some of the talents that enterprises will be striving to onboard include:
Cybersecurity consultants
Security awareness trainers
Security analysts
Security engineers
Chief information security officers
Besides recruiting these talents, companies will also be exploring various trending topics in cybersecurity, such as identity system defense to prevent the misuse of users' credentials and attack surface expansion to mitigate remote work risks.
The Future of Big Data
Big Data Technologies, Today and Beyond
Big data technologies will likely change and influence all businesses, regardless of size. Whether you are running a tech giant, a Fortune 500 business, or a small brick-and-click store, the components of big data, such as collection, analysis, and interpretation will affect various processes in the coming years. This includes customer service because companies can leverage IoT devices to understand how consumers interact with their products and services. Other areas that will change include:
Internal and external operations, thanks to robotics and automation
Marketing
What's Next?
Big data will be a game-changer in 2022 and beyond, as we are increasingly becoming a data-driven world. From predictive analytics and cybersecurity, to edge computing and dark data, you have a lot of options to consider for a complete digital transformation in your business. The team at Newxel will help you hire big data developer or any other tech talent to complement this ambition. Contact us today to explore your options.
FAQ
How do Software Developers Keep Up with Big Data Latest Trends?

Software developers always learn new things in online courses to keep up with the industry's growth and current market trends. Some also learn about emerging technologies when working on new projects.
What Are the Current Trends in Software Development?

Some of the big data trends in 2022 as far as software development is concerned include: Mainstream adoption of AI and ML tools; Cybersecurity; Automation for quality consistency; Cloud-native development with Kubernetes.
How to Choose the Right Tech Stack for Digital Transformation in Your Business?

Here are some tips on choosing the right tech stack for digital transformation in your organization: Understand the needs of your customers; Automate processes for efficiencies; Focus on data science and artificial intelligence; Leverage cloud computing as a service.