6 Reasons Why It's Better to Choose Mobile App Development Services in Europe? [Central and Eastern]
The use of mobile applications is becoming a core business function, given that a majority of customers are online. However, building a neatly packed application for mobile use, whether business or personal would mean going for custom development services.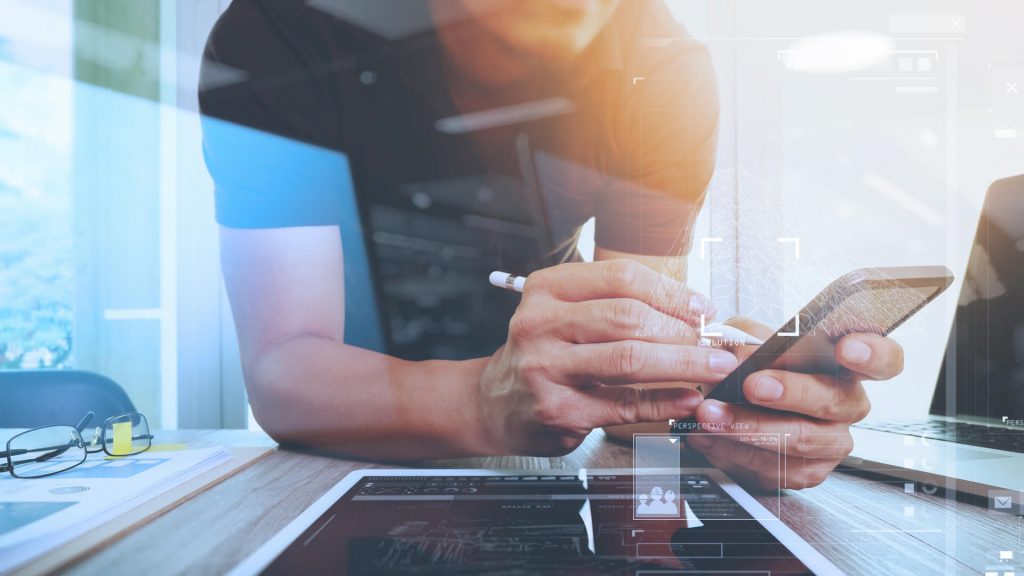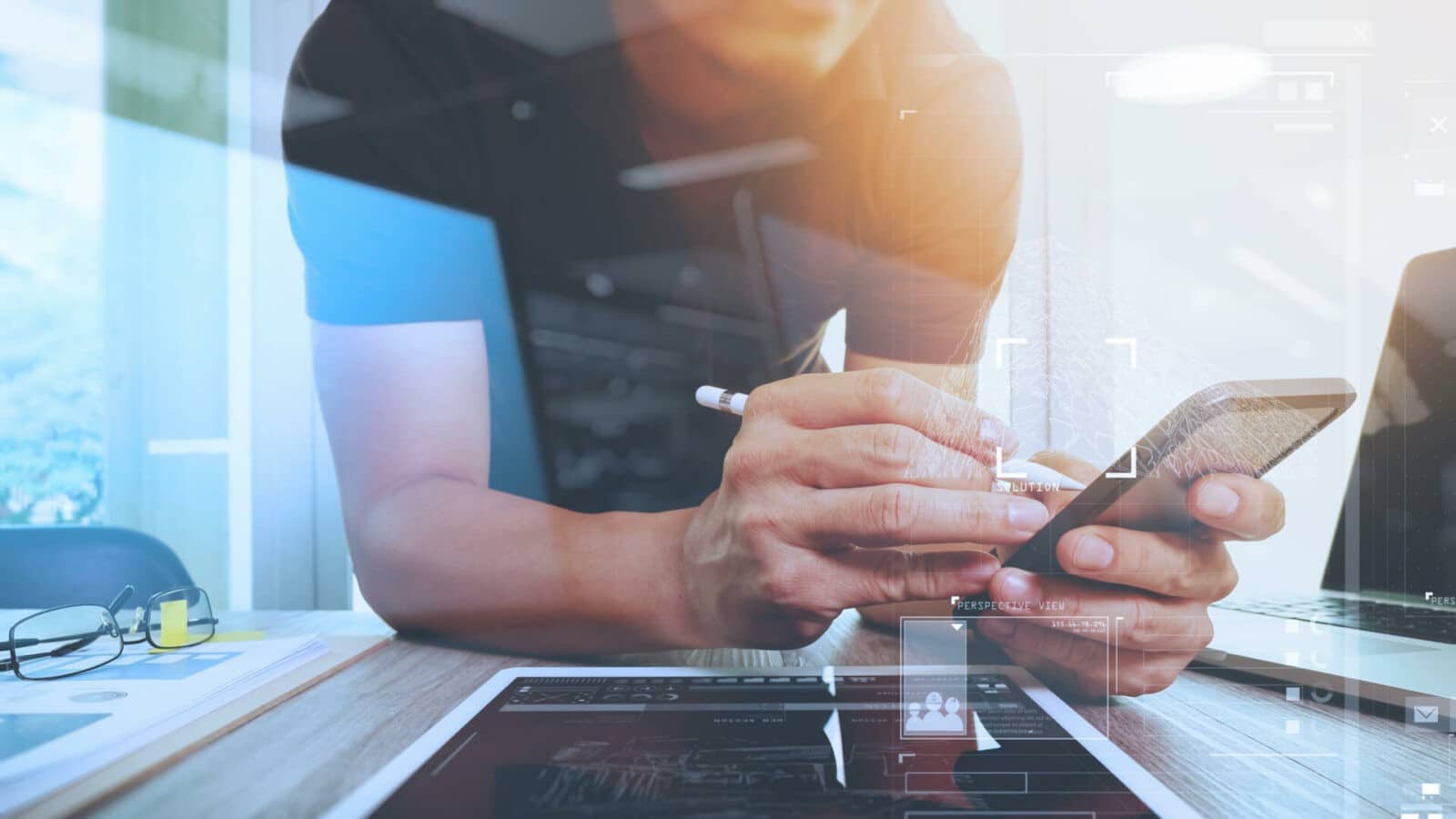 Companies looking to streamline their digital plans and gain a competitive edge in terms of innovation always resort to hiring app developers in Europe, given that there are more than 5.5 million developers in the region. But there are other good reasons why businesses seek European app development services, some boiling down to individual countries. This article features an overview of the Europe mobile app development market, as well as reasons why you should consider hiring developers from this region. Keep reading to learn more.
Europe App Development Market Overview
Europe is arguably one of the most sought-after regions for mobile and web app development, thanks to its vast talent pools. At the same time, apps development services in Europe are very competitive, hence, it will help if you get an in-depth understanding of your options, in terms of countries and cities. That said, here are the top mobile application development services destinations in Europe.
Ukraine
Despite the ongoing Russia-Ukraine war, the mobile app development industry in the country is getting back on track, given that over 60 major companies are running at 90%-95% of normal business capacity. In fact, companies that are experiencing productivity challenges have so far registered a 30% drop only.
Nonetheless, Ukraine is known as a top destination for mobile app development in Europe, given that the country has nearly 300,000 professionals with approximately 35%-40%. Ukrainian mobile app developers also score a moderate proficiency in English, which streamlines collaboration between development centers and global companies.
The average cost of building an app in Ukraine is about $30,800. Top cities to hire both android and iOS app developers include Kyiv, Odesa, Dnipro, and Lviv. However, it's worth noting that most freelance developers migrated to neighboring countries after the war began, but they are still available for hire and collaborate remotely.
Poland
Poland is not only a home for custom software development but mobile and web applications as well. To date, there are  over 10,713 mobile applications built by Polish developers on Google Play Store alone, pointing out that most developers in this country prefer Google Firebase SDK for mobile app design and development.
Generally, Polish residents demonstrate a "very high level" of English proficiency, a trend that extends to developers from the country. Other Nordic countries that compare well against Poland in terms of English proficiency include Denmark, Sweden, and Norway. This makes the country a hub for international businesses, thanks to negligible language barriers.
Hiring a junior developer in Poland for custom mobile application development can cost an average of $17,416. Senior developers can cost as high as $52,000. IT hubs in Poland are spread all over the country but resourceful talents can be found in Warsaw, Katowice, Poznan, Krakow, Wroclaw, and Lodz.
Romania
Romania is a leading destination for mobile app development in Europe, with the country boasting the second-largest talent pool of IT professionals in the region. Technically, there are more than 140,000 value-matched talents available for software development outsourcing in Romania, with nearly half of them based in Bucharest. Other go-to IT hubs with large talent pools include Iasi, Cluj, and Timișoara.
Developers in Romania also have an exceptional grasp of written and spoken English proficiency, given that the country's IT industry is known for global collaboration, which requires moderate to high-proficiency English levels. However, French is also widely spoken in Romania, just like English, in any case, you want to build a localized mobile app for a specific target audience.
The average cost of hiring a mobile app developer in Romania is about $2,501 per month, depending on seniority and level of expertise. However, the cost can be higher if your contract agreement with members of a dedicated team covers other benefits, such as allowances.
Czech Republic
The IT industry in the Czech Republic is one of the fastest growing sectors in the whole of Europe. The industry peaked at $1.33 billion in 2021, which signaled a 4% growth from the previous year. At the same time, experts are anticipating that digital transformation in the region will bolster the IT sector to become a leading contributor to the country's GDP.
The Czech Republic has an extensive IT talent pool, as well for mobile development, Europe can offer, consisting of more than 104, 500 developers in various tech fields. The cost of hiring a developer in the region is also relatively low, at about $2,200 per month for junior developers. Senior developers are also open to negotiating relatively affordable rates, given that they only remit 19% income tax, which is way lower than other regions in the country.
It's also worth noting that the Czech Republic ranks at position 27 in European countries with the highest level of English proficiency. That means you can build English-speaking dedicated teams that are also versed with prevalent mobile development technologies for easier collaboration. Top IT hubs in the country include Prague, Olomouc, Ostrava, and Brno.
Bulgaria
Bulgaria is also an attractive destination for general IT services, mobile development not being an exception. The country's IT sector has more than 100,000 full-time talents, most of them with an average job experience of about 3-5 years. HackerRank ranks Bulgaria as one of the best Eastern European countries with IT engineers well-versed with Java and Python programming languages.
Although English proficiency levels are a bit low across Bulgaria, developers residing in major cities have a pretty good command of both written and spoken English. The country ranks at position 19 out of 35 in Europe in terms of English proficiency. Developers in Bulgaria charge relatively affordable hourly rates for their services, sometimes as low as $50 per hour. The leading destination for hiring tech talents in Bulgaria is the country's capital, Sofia.


6 Reasons Why It's Better to Choose Mobile App Developments in Eastern Europe
Mobile app development outstaffing has always centered in the US and Asia for a long time. However, in recent times, Eastern & Central Europe has proven a reliable destination for both localized and multinational businesses looking to harness the benefits of offshoring when it comes to mobile and web apps development — for good reasons. This section highlights why this region is a great location for hiring talents to build your next iOS and android apps.
Cultural and Geographical Proximity
Custom mobile app developers in Central and Eastern Europe, whether freelancers or full-time professionals, work with a western-oriented mindset, thanks to the cultural and geographical proximity to the west. In other words, mobile app development Europe shares the same corporate values and work as the west. You can hire talents from this region and rest assured that they have their eyes on the prize — a functional end product.
Expect the same working culture you would experience in the US in this region. Developers won't make blurt and far-fetched promises to suit imaginable narratives. Instead, they work on practical solutions. Be ready to answer questions, especially when customizing the UX/UI design for your app. At the same time, you'll get honest reviews, feedback, and even professional suggestions on how to improve your overall business app.
Geographical proximity to top global business hubs also means better collaboration with mobile app developers from Central and Eastern Europe. You can comfortably host and attend online video meetings, thanks to the reasonable time-zone difference. Even better, you can get into any country in the region and land within 4 hours for in-person meetings.
High Levels of English Proficiency
The global English Proficiency Index ranks nearly all countries in Central and Eastern Europe in high positions when it comes to written and spoken English. This eliminates the fears of language barriers when it comes to hiring developers from these regions. Typically, developers with high levels of English proficiency mean seamless collaboration as you can communicate with them directly without the risks of contradiction or misunderstanding.
Moreover, better communication proficiency allows app developers in Europe to learn new technologies and trends as they arise. Developers from this region can freely travel around the world to attend tech seminars and workshops. They can also collaborate easily with developers from other English-speaking regions, such as the US, especially if you opt for a distributed teams engagement model for all-around IT services that may include data science, IoT development, and general app development.
Stringent Data Protection Laws
Mobile app development and usage sometimes require connection to data-generating tools, which can include platforms for gathering sensitive customer data. In that case, it will help if you work with a development team that is well conversant, or better still regulated by stringent data protection laws. Europe has one of the toughest and most advanced data privacy and security laws in the globe, including the General Data Protection Regulation (GDPR). This law regulates how businesses can target or collect consumer data.
Building your mobile app in such an environment ensures that you build a fully-compliant eCommerce or general business application. At the same time, the laws also protect any sensitive company data that may be used along with the project. So, it's a win-win situation for both your business and customers, as far as data privacy is concerned.
Highly Qualified Talent Skills and Education
Generally, Europe is a global destination for higher education, attracting students from within and beyond the borders. At least 40% of younger adults in the region, aged between 25 and 34 years had completed tertiary education as of 2021. At the same time, nearly 85% of residents in the region have at least completed an upper-secondary level education, as of 2021.
From these statistics, you can tell that both Eastern and Central European regions boast high literacy levels in their labor markets. Most of the mobile app developers for hire in the region have at least a university education degree qualification. A typical mobile app developer in Europe is well-versed in trending development technologies, as well as programming languages, for cross-platform and native iOS & Android app building, and has all the necessary skills needed for mobile app development.
Various research papers and studies document hundreds of thousands of developers spread across Central and Eastern Europe. Although these sources might give different figures, we can state one fact confidently — mobile app developers in the two regions are pretty much over a million, including senior, middle, and junior talents.
Here is an overview of the IT talent pool in prevalent development hubs in the two regions.
| | | |
| --- | --- | --- |
| Country | IT Talent Pool | No. of IT Graduates per Year |
| Poland | 319,000 | 53,000 |
| Ukraine | 265,000 | 38,000 |
| Romania | 196,100 | 7,700 |
| Czech Republic | 95,300 | 6,000 |
| Bulgaria | 80,000 | 5,000 |
From this trend, you can tell that the pool of talent for mobile application development in Europe is pretty wide. That means your business can build a dedicated development team of any size in the region to innovate its digital solutions. Even better, these numbers include a mix of both junior and specialized senior talents, which is a prerequisite for building a well-balanced development team.
Political Stability and Government Support
Besides Russia's full-scale military invasion of Ukraine, Eastern and Central Europe are generally peaceful regions with mature democracies when it comes to politics. The European Union (EU) has condemned Russia's actions umpteen times and even issued sanctions against the aggressor, all in a bid to promote and sustain global, as well as regional peace.
You can therefore count on timely execution of mobile application development Europe projects, especially if you hire talents from Poland, Romania, and the Czech Republic. At the same time, you can count on favorable government policies that can simplify the daily routine of running your offshore R&D center for mobile web app development.
Newxel Experience
Newxel is a global outstaffing company, specializing in building dedicated and distributed teams, as well as setting up global R&D centers. Our experts help business clients set up custom development teams that work independently or as an extension to in-house IT departments to drive business innovation and build customer-centric digital solutions.
The experts at Newxel can help you hire remote dedicated teams in Central and Eastern Europe or any part of the globe. We have access to a vast pool of talents and can recruit any tech stack that your project might be lacking to take it to the next growth phase. Even better, Newxel offers a seamless client onboarding process and you can recruit our dedicated team in 3-5 weeks after initiating contact, giving you the ability to set up and build as fast as possible.
Besides hiring, Newxel also offers turnkey services that can strengthen productivity and relationship between businesses and their dedicated teams. Whether you want a project manager or an expert to oversee the whole process of setting up a global R&D center, our professionals will always lend a helping hand.
Contact us today to start building your dedicated team of web and mobile app developers from scratch.
Wrapping It Up
Overall, Central and Eastern Europe are excellent destinations for all-around IT services, including web design, app development, and any other service that you may want. The vast talent pool allows you to hire faster and work with experts to build a fully-functional digital product. This ensures that you build faster and deploy your product on the app store or any other platform where the majority of your target audience is.
FAQ
Which country is best for app development?

Poland is arguably the best country for mobile app development, thanks to its vast IT talent pool of over 319,000 professionals. The country is also home to over 40% of offshore R&D centres in Central and Eastern Europe regions.
How much does it cost to develop an app in Europe?

The cost of developing an app in Europe varies accordingly, depending on the type of application that you are building. For instance, building a react native app for two platforms (android and iOS) can cost higher than building a simple app with a less-complicated interface. Nonetheless, it will cost you between $100,000 and $200,000 to build a fully-functional app in Europe.
Why should I work with offshore developers instead of an in-house team?

There are various benefits of working with offshore development teams as opposed to in-house IT development teams, including: Greater flexibility, Faster innovation, All IT services under one roof, Relatively affordable costs