Newxel dedicated all efforts to create a team of top-class software developers with an efficient workflow. Newxel keeps supporting the team in Ukraine and helping extend the offshore R&D department to build a game product and create solutions for mobile app development
About the Client
Israeli company CrazyLabs is one of the world leaders in the sphere of mobile game development. It is well known in the developer community, as an innovator with a fresh perspective on the industry and a creator of exciting and engaging games of various formats and genres. The company has 6 studios all over the world with great teams of passionate and highly qualified game developers who work together to make top-playable masterpiece games for IOS and Android.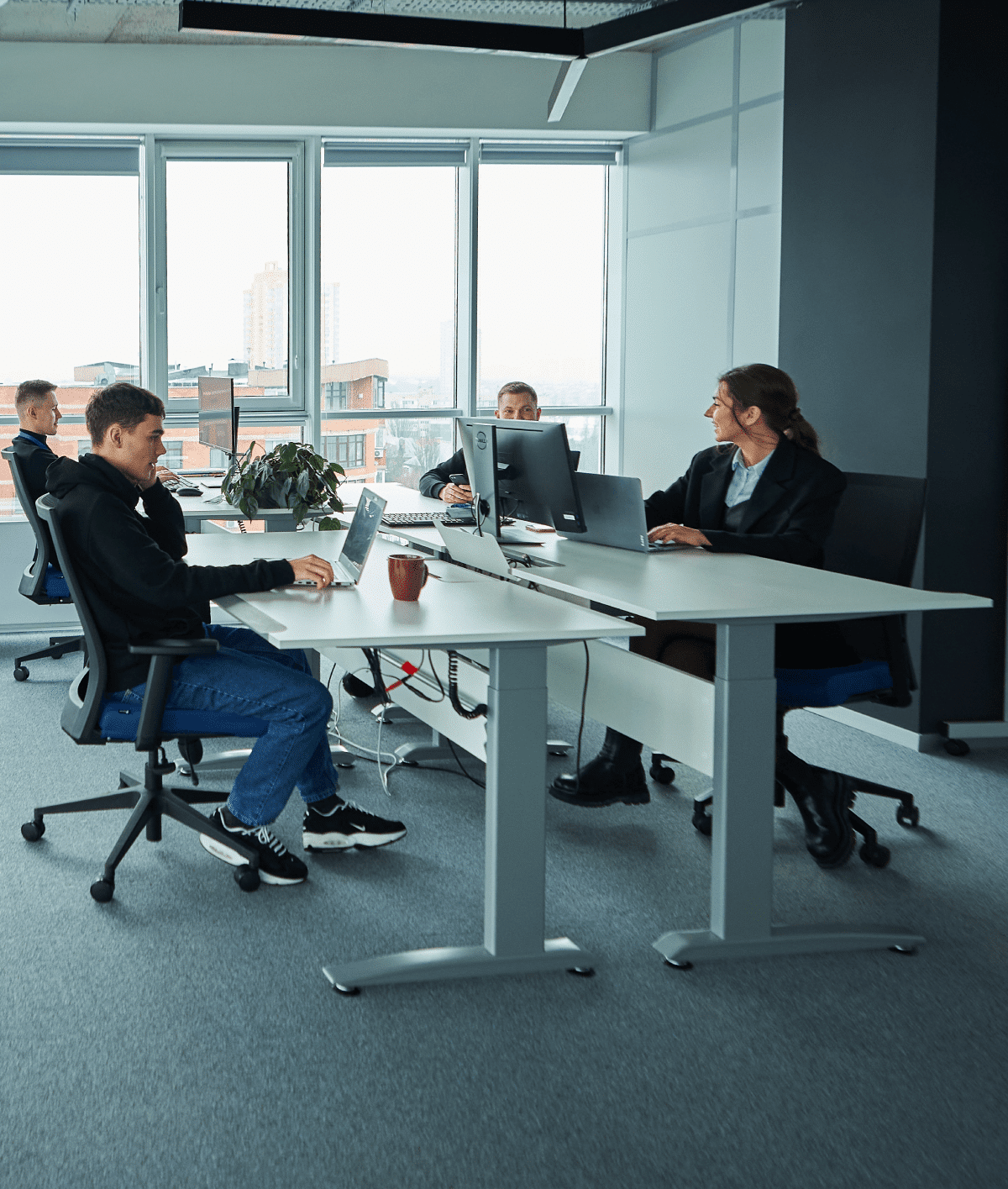 The Story
The growing demand for video games around the world has prompted CrazyLabs executives to consider increasing their production capacity. They decided to launch a development team in Ukraine, a country with a good selection of qualified, highly motivated, and loyal local developers. To do this, they turned to a Ukrainian company Newxel, which for several years has been successfully creating offshore development teams from scratch for various companies around the globe. At that time, CrazyLabs already had several offshore R&D centers, but the idea of establishing a team in Ukraine seemed very appealing and promising. In addition, they were attracted by the approach of Newxel specialists who carefully study the needs, requirements, and goals of the customer before proceeding to hire game developers.
Newxel invited representatives of CrazyLabs to visit Kyiv offices in order to meet personally, check location, and learn more about company challenges, needs, and motives. We also talked more about the collaboration model, how the team is formed and what organizational tasks Newxel specialists are ready to take on. After agreeing on all the important points, cooperation began, which subsequently led to the creation of a highly effective offshore crew of game makers.
Key Goals
By creating a game developer team in Ukraine, CrazyLabs set out to strengthen its leadership in the gaming industry and, moreover, achieve even better results, enlarging their market share, and increasing the number of downloads of their games.
Obviously, achieving such ambitious goals requires first-class developers who are not only well-qualified but also are committed to the company's values and share common goals with it. Working offshore they still should be highly motivated, able to create flawless products, proactive, innovative, and united in a single powerful team. Fortunately, Newxel's operating model allows creating such teams from scratch within the shortest possible time frame.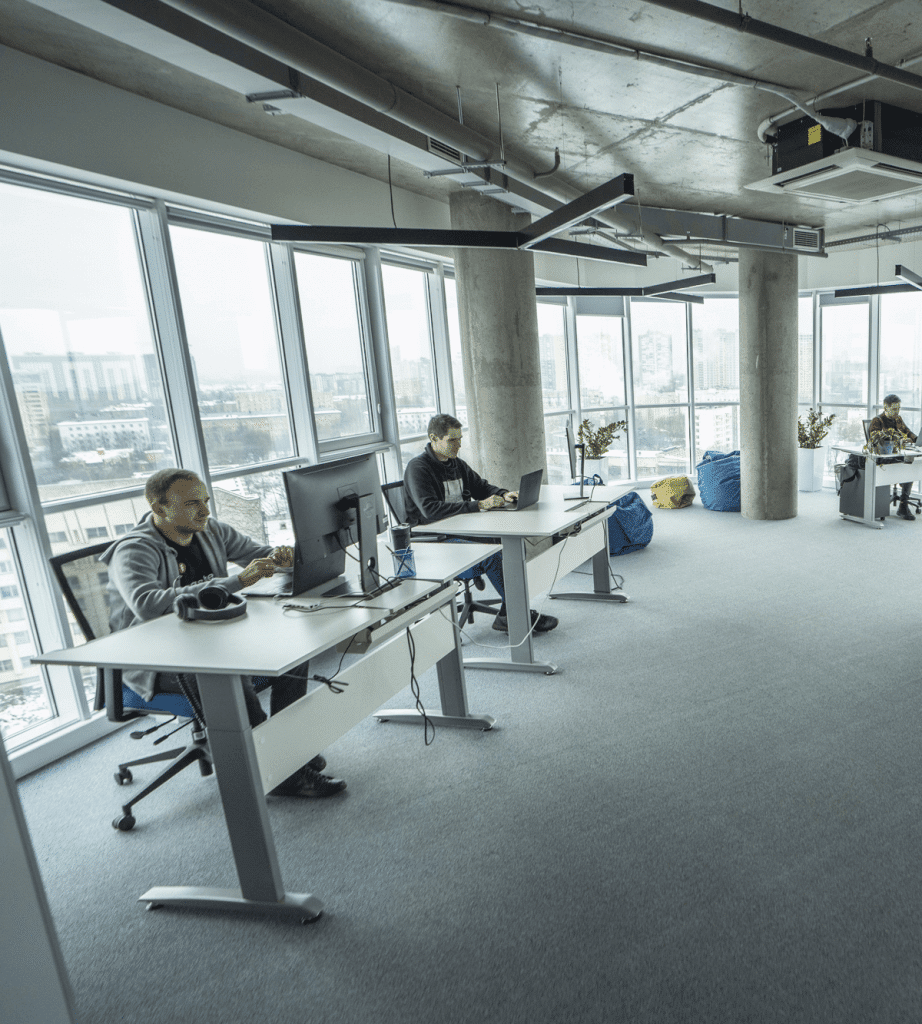 Newxel's approach
Cooperation with Newxel resulted in setting up the team consisting of 5 hand-picked video game developers. The whole process from the thorough selection of possible candidates to the approval of the final stuff and the start of work took 2.5 months. The team-building process is completely transparent. Newxel hires a mobile game developer only after approval of the candidacy by the customer. Thus, the client received the best specialists in the field of game development at his disposal.
Today the game development team in Ukraine consists of 7 people: front-end specialist, full-stack web developer, mobile developers, QA engineers, and Data Engineers. The client's team in Kyiv is constantly expanding and demonstrates impressive results in game development. The Newxel recruitment team not only helped the client find the necessary specialists in a short time but also, continues to constantly support the team in all organizational issues.
Services Covered by Newxel
Game app developers for hire is just a small part of all the services offered by Newxel. Although it is worth noting that this is a very important part, and the company's specialists approach a recruiting process very carefully, selecting specialists based on specific requirements of the customer.
In addition, Newxel takes care of finding an office suitable for a video game developer company, purchasing all the necessary equipment, and providing office administration.
Purchasing all the necessary equipment and providing office administration.
What is also important, HR support is included in the list of services. This means that the team will always be motivated and positive without any effort on your part. The account manager within the team will act as a kind of link between you and your developers.
Also, Newxel covers all issues related to the payroll, the conclusion of contracts, taxes, legal matters, etc. Thus, you can manage your offshore team without being distracted by the organizational routine.
Technical Background
Java 8, Python, Node.js, Scala, Spring Boot stack, Microservices, RESTful API, JavaScript, Angular, MySQL, MongoDB, AWS (S3, EC2, CloudFront, Lambda)
Client Testimonial
"Newxel is made up of a team of top-class software developers with an efficient workflow. Throughout the project, they were incredibly helpful. I was impressed by their level of service."