7 Reasons Why Leading Game Development Companies Offshore in Ukraine
Over the past two decades, Ukraine has risen to be one of the most popular offshoring destinations. Thanks to its vast pool of tech experts, western companies can leverage high-quality software development projects at a fraction of the 'normal' costs.
Offshoring software development to Ukraine, particularly game development as a service is a growing common practice. To ensure quality software products without breaking the bank, companies around the world are offshoring to Ukraine, one of the largest tech hubs in the world.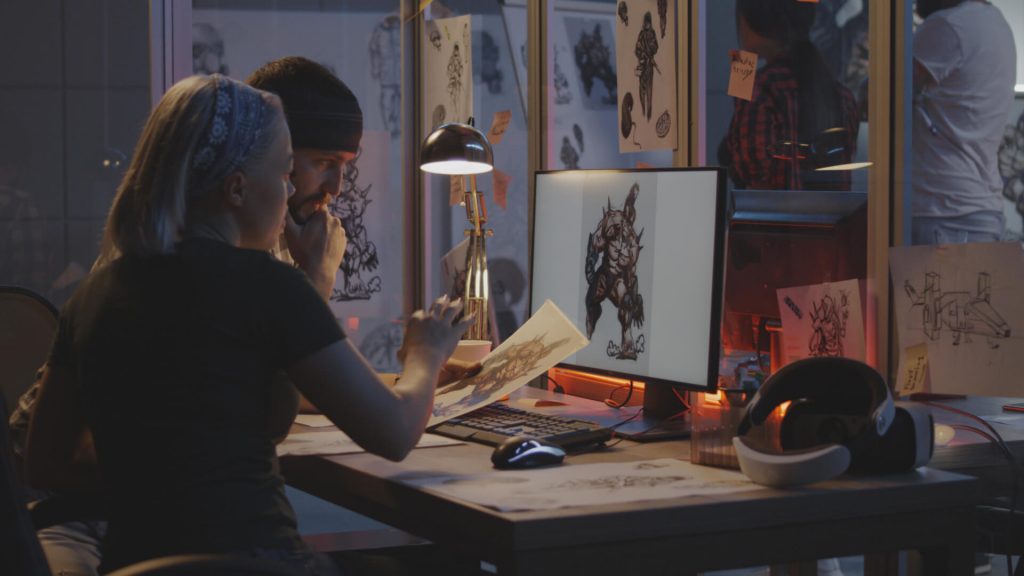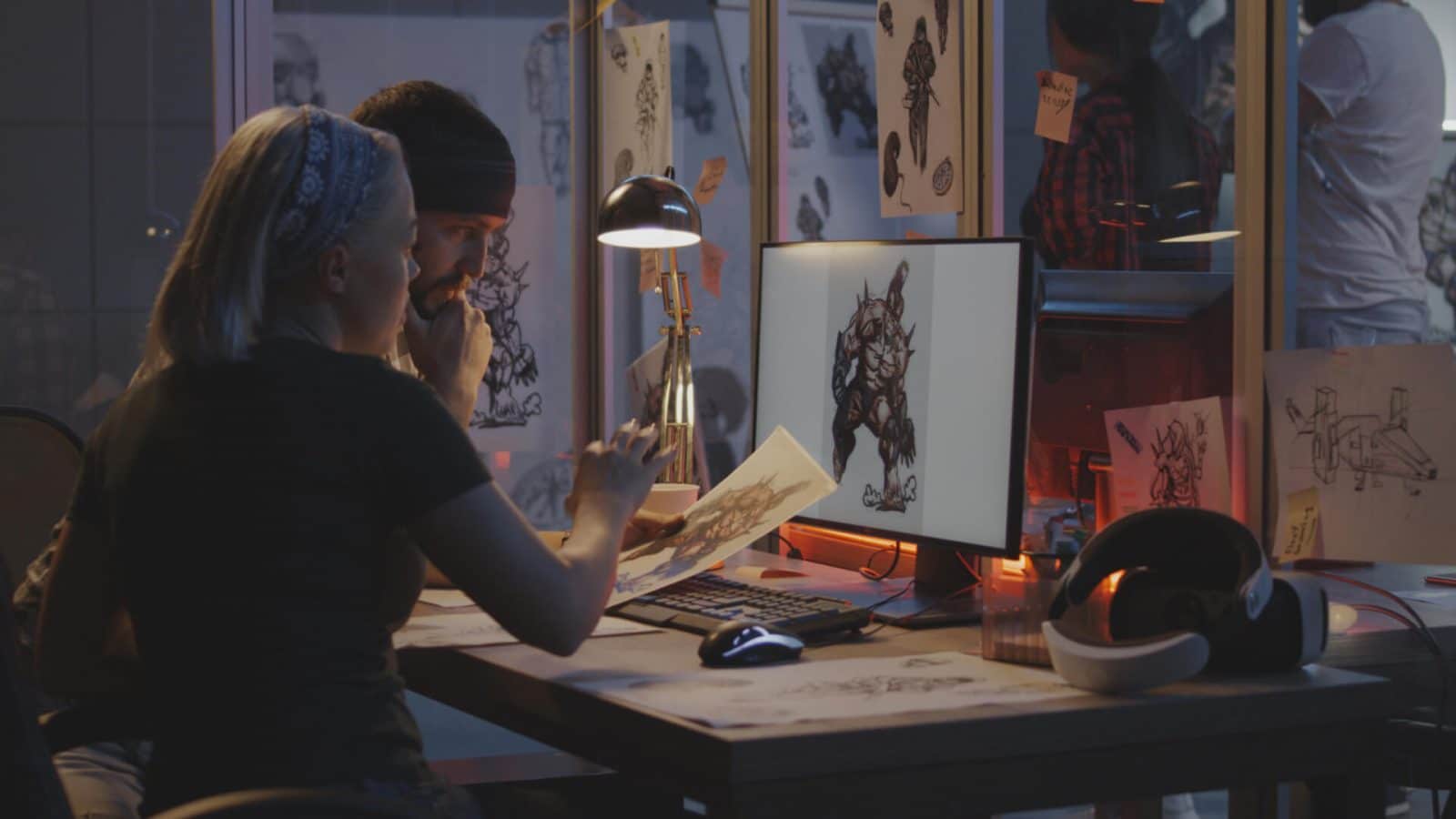 Ukraine's offshoring industry has grown over the years, catering to the outsourcing and staffing needs of thousands of clients around the globe. Today, we shift our focus to offshoring, a sought-after method by game developers.
Offshoring in Ukraine
As game development companies seek ways to keep up with the high demands of today's consumers, most of them are turning towards offshoring to Ukraine. Outsourcing mobile game development allows companies to move their operations to another country without losing control over the team's operations. In other words, the company hires a team of remote software developers from another country and still gets total control over the entire development process — the remote team is basically, part and parcel of the in-house team.
In the section below, we shall look at the various reasons why Ukraine is an attractive offshoring destination and how it has significantly contributed to the growth of the game development industry.
Why Ukraine Became a Great Option for Organizations to Offshore Their Game Development
As earlier stated, Ukraine has largely become a go-to destination for outstaffing services. This section of the article gives more elaborate reasons why many game development companies are choosing Ukraine:
Between having 220,000 active IT specialists and producing 36,000+ tech graduates every year, it is safe to say that Ukraine has a large talent pool. Most importantly, the country boasts of a vibrant tech community. With more than 12000 IT companies in Ukraine, tech enthusiasts have a very conducive environment to share and nature their talent.
Various groups meet regularly and hold seminars or conferences, QAs, data scientists, Java enthusiasts, BAs, UX designers, and Ruby developers among many others. One of the rising groups is game development specialists, Unity 3D developers, Unreal developers, and 3D artists.
Unlike other large IT offshoring destinations like India, Ukraine's large talent pool doesn't translate into compromised quality. Ukrainian software developers are well known for their high-quality code as well as great collaboration soft skills. The availability of such a large number of IT-inclined individuals makes Ukraine, arguably a tax haven.
Ukraine also boasts 5 main IT hubs where software development enthusiasts can find like-minds and share ideas. The most popular are Kyiv, Dnipro, Kharkiv, Odesa, and Lviv.
With regards to quality, Ukraine stands as one of the top producers of highly skilled software developers, in particular offshore mobile app developers. It has an average score index of 91.26% when ranked among the world's best IT hubs. Ukrainian developers are well-versed in many other programming languages, including .NET, C#, JavaScript, and Golang.
English language-savvy IT talent
While the majority of Ukraine's population is not fluent in English, those in the IT sector are mostly English-savvy. This is because most IT companies in Ukraine provide free English classes to their employees.
Besides, nowadays, most Ukrainians have quite a good English background from school since English is one of the main subjects throughout the nation. This gives Ukrainian game developers a competitive edge against other non-English speaking software developers like China. It's much easier for businesses particularly in the US, EU, and Israel to work with Ukrainians.
For decades, large companies like Microsoft, Samsung, and Wargaming have been offshoring software development to Ukraine. These and many others have established large R&D centers there as well. Their need to apply contemporary global trends in the most economically friendly way makes Ukraine the perfect missing piece of the puzzle.
As mentioned earlier, organizations are leveraging the cost-efficiency that comes with offshoring software development to Ukraine. On average, the annual salary of a Ukrainian developer is about $36,000, compared to $96,000 US software developers earn. Small businesses particularly appreciate such affordable prices as it opens them up to quality software development without breaking the bank. Larger companies can also use the extra funds to invest in new products and other business endeavors.
Favorable economic environment
Despite the few political issues in the country, Ukraine has maintained a stable economic environment. There has been little or no impact on the IT industry, creating a favorable economic environment. Since 2015, the country has moved up 20 positions in the World Bank's Ease of Doing Business rating, which is enough proof that Ukraine is an ideal business environment.
20%+ tech industry growth every year
The volume of IT offshoring services in Ukraine has exponentially grown over the last five years. Some of the top IT offshoring companies in Ukraine have gone beyond the 6,000-employee threshold. Ukraine is currently home to 2,000+ IT startups and a myriad of other well-established companies. Here you'll find organizations like Grammarly, Reface, Ajax, Jooble, DepositPhotos, and GitLab.
6 Giant Businesses that Offshore Game Development to Ukraine
To give a clearer insight into the popularity of offshoring services in Ukraine, here is a list of top gaming companies that rely on Ukraine for their game dev projects.
Travian Games is a world-leading browser-focused game development studio based in Munich. The company, which was founded in 2005, has more than 100 million active users all over the world.
Travian Games offshores most of its game development projects to programmers in Ukraine. The high-quality games produced in Ukraine have helped the company win numerous awards and gain high revenues; their most popular games being United GP, Rail Nation, Truck nation, Goal United, MiraMagia, and Remanum.
With its headquarters in Frankfurt, Crytek is a renowned video game company. Its games which are known for their exceptional graphics and gameplay are created on their own game engine called CryEngine.
Crytek is the creator of well-known games like The Climb, Robinson: The showdown, Hunt: The shutdown, and Crysis Remastered. The company currently has most of its games developed in Ukraine.
Wargaming is a video game company with headquarters in Nicosia and Cyprus. The company, an internationally recognized organization famous for its naval action game, World of tanks, offshored the game's development to Ukraine in 2010. The masterpiece is considered one of the most profitable games in 2010, yielding satisfactory results.
The company has since gone ahead to launch many other similar products and has grown its customer base extensively.
Being one of the largest international developers and license holders in the gaming industry, Playtech specializes in the development of gambling software. The company offers solutions for bingo games, online casinos, online poker rooms, and online sports betting.
Some of its products include Poker, Bingo, Casino, Sports Betting, IPoker, Virtual Tennis, etc. With its office of about 500 game developers, many of its development processes are handled in Ukraine.
Ubisoft is one of the legendary video game developers, with over 35 years in the industry. At present, the company is ranked the third-largest independent video game publisher. Some of Ubisoft's popular video games include Prince of Persia, Assassin's Creed, Rainbow Six, and Watch Dogs among many others.
The company is headquartered in Paris and has 29 studios in 19 countries, Ukraine included. Only very few people are aware that the Assassin's Creed series PC versions including Assassin's Creed: Revelations, Assassin's Creed III, Assassin's Creed: Brotherhood, Assassin's Creed IV: Black Flag were developed in Kyiv, Ukraine.
Popular for its Asphalt 6 game and numerous other leading games, Gameloft is one of the most revered game developers in the world. The company is also headquartered in Paris and has offices in the US, Canada, Mexico, Argentina, Brazil, France, Spain, Italy, Germany, India, China, Australia, and Ukraine. Its partnerships with Universal, Illumination Entertainment, Disney, Hasbro, Fox Digital Entertainment, and Ferrari among many others give it a highly influential position in the game development industry.
One of Gameloft's largest Studios and the most successful divisions are based in Ukraine where the company employs over 400 employees.
The Newxel Case Study
Rage Quit Games, one of the leading game development companies in Poland needed Unity game dev programmers to help update one of their best-selling products. Thus, they needed a full-scale gaming studio setup in Ukraine that will operate on a turnkey basis.
After thorough research, Rage Quit Games decided Newxel was the perfect candidate for the project. Newxel suggested a branded office that shares the Rage Quit Games' culture, including aesthetics and structure — just like the Krakow-based HQ.
Within a considerably short space of time, our talent managers managed to secure high-functioning game development roles. This included a team of Unity developers along with a QA tester and a designer to support the main team. Among them is also a personal account manager who regularly updates the HQ on how the Ukrainian R&D team is doing.
Over to You
Cost-effectiveness, quality, innovation, and profitability are the leading factors separating the leaders from the laggards in the IT sector, particularly the highly competitive gaming industry. Over the years, Ukraine has proved to be the ideal destination for companies seeking all these four qualities in one place. It is no wonder Ukraine continues to top review boards and bag numerous awards.
At Newxel, we are happy to guide any organization looking for the best game development team in Ukraine.Contact Us