Full Overview of Game Development Industry in Ukraine
Gaming is a huge market. According to Newzoo, a provider of market intelligence, the global games market is forecasted to exceed USD 200 billion by 2023. A 2019 report has revealed that mobile games will generate the most revenue (USD 95.4 billion) by 2022, accounting for almost half of the worldwide games market share.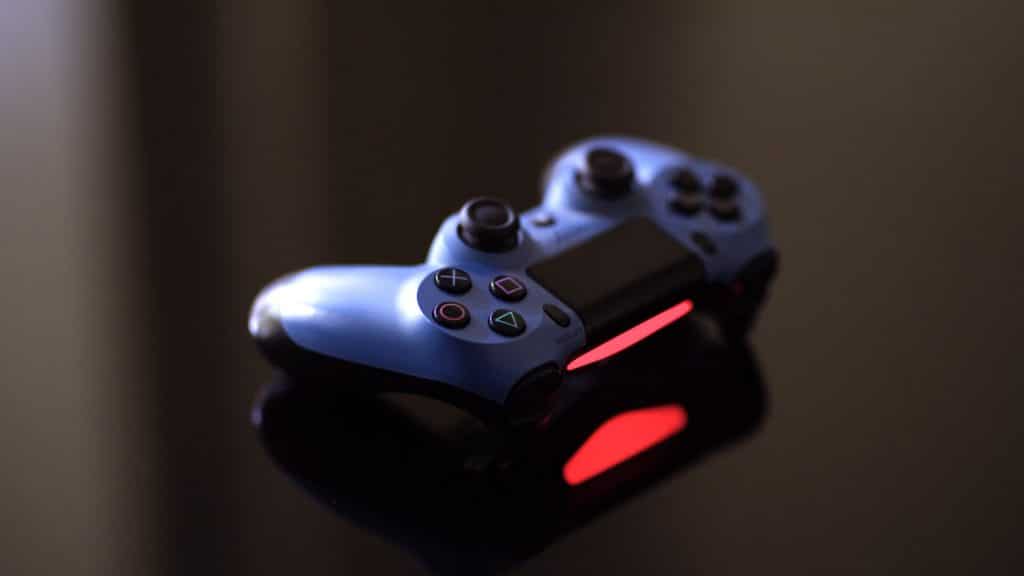 In light of the above prediction, we can count on an increase in worldwide and Ukrainian game programming services industry, in particular, going forward. Of course, this will mean a surge in the adoption of various technologies and solutions to fulfill the dynamic market demands. Some notable game development trends to watch out for as we go into the future include:
Cloud gaming;
Handheld consoles;
AR and VR gaming;
5G;
Artificial intelligence.
Why Hire Ukrainian Game Developers?
Gaming startups and companies in the USA, Israel, Australia, Germany, NL, Sweden, and other countries continue to hire dedicated development teams in Ukraine in the local game development market. This trend of cooperation can be attributed to the quality and reliable game-building expertise provided by Ukrainian developers. Besides, this destination is known among gaming investors for the reasons outlined below.
Huge Number of Game Builders
There is a vast number of prominent game developers in Ukraine, especially Unity specialists. Given this massive pool of talent, it is quite easy for a gaming startup or company in the USA, Israel, Germany, and other Western destinations to find a game development team roles in Ukraine. At any time, there's always talent that is ready to be employed for game creation.
Use of the Latest Gaming Technologies
Ukraine game developers are up to speed with the latest technologies in the sphere. Just about every console, PC, or mobile game developers are conversant with emergent tech trends in gaming, from cloud gaming and 5G to artificial intelligence, cross-platform, unity game development, and virtual reality.
Use of the Best Platforms
Ukrainian video game developers use the most popular game engines in the market. For instance, there are hundreds of Unity (Game Engine) developers to hire. Note, with 600 million+ users globally, this engine holds almost half of the market share. According to LinkedIn, there are over 3000 Unity game engineers in Ukraine.
Why is Unity for app development so popular? It allows engine developers to create entire games from a single place. Besides, it boasts of integrated functionality, many useful features, fast response processes, and swift completion of projects.
Companies looking for Unity 3d app development solutions can find qualified Unity 3D programmers in Ukraine by partnering with a local outstaffing firm. Under this model, companies can hire Unity developers for gaming projects and manage a game development team directly.
For firms interested in other engine developers, it helps to note that Ukraine has experts in engines such as Corona SDK, GameMaker Studio, and Unreal.
Taking the above reasons into consideration, it is an excellent idea to open a game dev studio in Ukraine. This way, a gaming company can take better charge of its game projects, speed up the building process, and, ultimately, launch its products swiftly.
International Game Studios in Ukraine
Ukraine has attracted many international gaming startups and companies. Some notable names with studios in the country include Plarium, Ubisoft, and Wargaming. Here is a little more on these companies.
Plarium
It is an Israeli game developer and publisher known for its multiplayer online games such as Shadow Legends, Raid, and Vikings: War of Clans. The company has branches in different parts of the world, among them the US, UK, and Ukraine.
Ubisoft
This French video game company is behind games such as Prince of Persia, Tom Clancy, and Rayman. Its subsidiary, Ubisoft Kyiv, located in Kyiv, Ukraine, was founded in 2008.
Wargaming
It is a Cyprus-based video game company known for games such as World of Warships & World of Warplanes. The firm acquired Persha Studia in Kyiv, Ukraine, in 2011.
Game Development with an Offshore Partner
Outstaffing is a perfect way of finding the right talent for a gaming project. All a startup's or company's executive has to do is to contract an offshore outstaffing company responsible for all recruitment processes. You still should be there for the technical and final interviews. These two interviews are usually the last stages of hiring, where the list of potential team members has been narrowed down to the most relevant candidates.
By participating in these interviews, which may include demos, live coding assessments, etc., the client makes their own evaluation of the developers and decide whether they are suitable for the project. Being a part of this process also helps the company to see the personalities of their soon-to-be developers, and not just their technical abilities. One can go the extra mile and look at each candidate's tech stack to know which technologies/platforms they are most conversant with.
Developer Portfolio
When hiring a Unity 3D developer, programming experience is one of the most important things to look for. A developer's portfolio goes beyond what a resume states by actually showing that a candidate can do what they say they can.
A developer portfolio typically includes samples of previous works done by the game engineer and even testimonials from past clients. So, by reviewing a programmer's portfolio, one can see actual proof of the developer's skills when it comes to Unity for app development from real completed projects and what other people actually think about his/ her work.
Designing and Coding Skills & Ideas
A skilled and highly creative game dev team will definitely turn any gaming project into a success. So, gauging potential candidates' design and programming skills is always a good idea. The developers should also be conversant with Unity (Game Engine) among other popular gaming engines. Apart from having these skills, a good programmer should have a good grasp of the latest ideas and concepts in the gaming industry, and be committed to working under tight deadlines.
Hire Unity Programmers in Ukraine
Ukraine has been hailed as one of the top locations for foreigners looking for IT specialists, particularly, mobile game outsourcing. Apart from providing a business-friendly environment, the country has an extensive array of developers who have good English skills; moreover, average salary game developer earns comes at an affordable rate. In the gaming niche alone, there are over 3,000 unity specialists to choose from.
| | |
| --- | --- |
| Seniority Level | Salary Range, $ |
| Lead Unity | 4500- 5500 |
| Senior Unity 3D |  3700 – 4500 |
| Regular Unity 3D | 2700 – 3200 |
| Junior Unity 3D | 1800 – 2500 |
The first step in setting up a game dev studio in Ukraine is to find an offshore vendor, like Newxel, with offices in the country. Such a company will help set up a dedicated unity development center without one actually being there. So, the client doesn't need to look for the programmers themselves. Once everything is done, the team can begin working remotely on a project under the client's direct guidance.
The Cost to Opening a Gaming Technology Studio in Ukraine
What would it cost a business/company to open, for example, a C# Unity3D gaming studio? Every offshore vendor will quote their own figure depending on their cost model and what is included in the agreement.
Here at Newxel, you can get the needed assistance on the issue of how much does it cost to start a game studio by covering services such as tech advisement and all of the further: developer recruitment, HR, administration tasks, accounting, legal requirements, and office acquisition and facilities. We work with a transparent and flexible cost model, which includes the gross salary for each game developer and a monthly Newxel fee.
Final Words
For anyone looking for an easy way to build a Ukrainian game development studio, Newxel can help. We provide outstaffing services, including forming and augmenting development teams and R&D centers in Ukraine for businesses from all around the globe.
Ready to create a dedicated team for game development in Ukraine? Contact us for a quote or further information.Contact Us