5 Things to Consider Before Hiring Unity Developers in Ukraine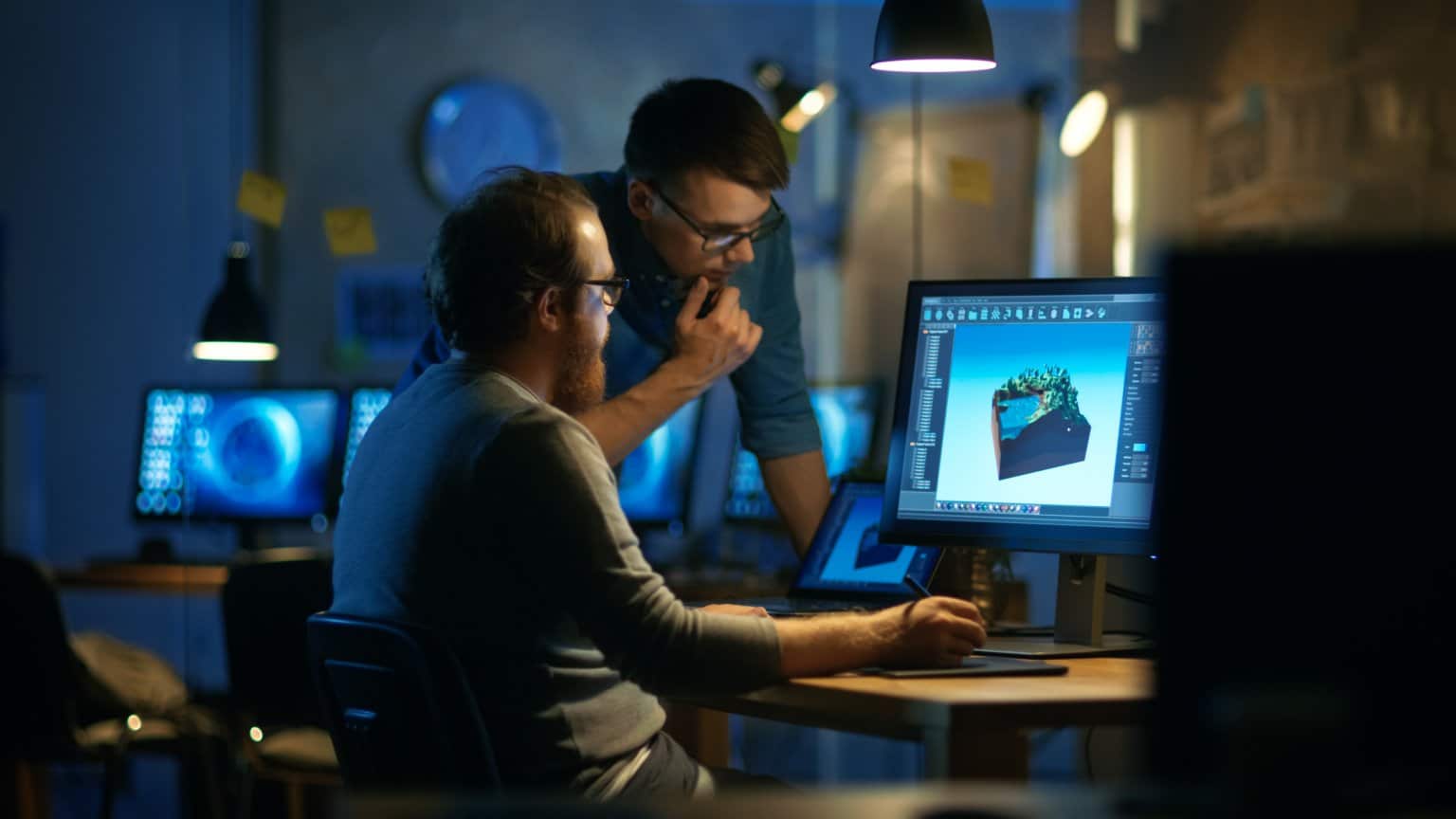 Unity is the most popular game development platform, and Unity or Unity 3D developers continue to be in high demand as the gaming market proliferates. With this engine, coders can develop a wide array of cross-platform two- and three-dimensional games, simulations, and interactive realities. Currently, Unity supports the following platforms:

If you are looking to hire Unity game coders, Ukraine is an excellent destination to start. You can build your own game development team by partnering with IT Staff Augmentation (outstaffing) vendors like Newxel. Throughout the years, we have hired game developers for our clients and have accumulated a wealth of knowledge on the practice.
Based on our experience, here are 5 main things you need to assess when you hire Unity 3D developers in Ukraine.
Hire a Dedicated Unity Developer in Ukraine After Assessing Their Portfolio
Determine if your prospective Unity engine game development expert has a verifiable track record and comprehension of the Unity engine. Examine the games that the coder has made, or those in development, to see if they can deliver something you have in mind.
Nonetheless, it's not a must for a developer to have what you want under their game development portfolio to deliver on your project. Often, Unity game experts are versatile, but you still have to ascertain their capabilities. Do this by making inquiries about a developer's history and weighing the information you get against your game development plans.
Hire Unity 3D Developers After Checking Their Expertise
The next thing to consider before you hire Ukrainian Unity developers is their expertise. Gauge their know-how on different tech stacks and languages, especially C#, which Unity uses. Moreover, assess any additional competence such as writing shaders, developing graphical effects, and understanding of various three-dimensional basics.
Note, you will be at an advantage when you hire game development experts with knowledge of C ++, ARCore / ARKit / and AR Foundation. Unity development experts with know-how on making Unity plugins, handling the Unity Assets Store, and developing mobile apps for iOS & Android are also ideal.
Unity3D game developers with proficiency in scripting, GUI designing, textures, user session management, and animation can also prove invaluable. Nevertheless, the expertise you seek ought to be informed by your project's development needs.
Hire Ukrainian Unity Developers With Good English Knowledge
Under the outstaffing/dedicated development team model, you will manage your remote Unity game experts directly. Cognizant of that, it is paramount that all of you understand each other well.
By finding a game development expert with excellent English skills, you ensure seamless communication. It is essential since it streamlines the game development process and makes it easy to cultivate good working relationships.
Check the Relevant Experience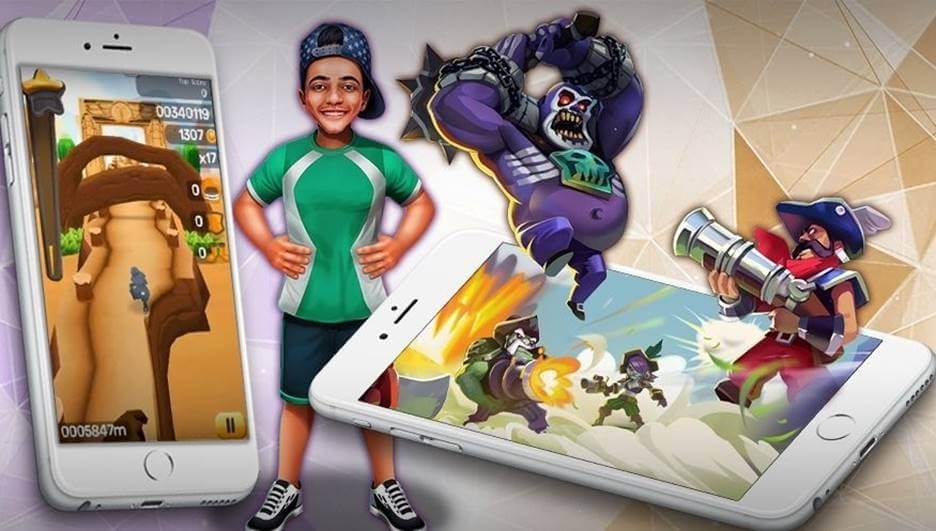 When you are looking to hire Unity programmer in Ukraine, development experience is one of the most crucial aspects. And, in this case, you should be most interested in the relevant practice. That means the number of years spent in game development does not necessarily qualify one candidate over another. A coder may have ten years in game development but only a year or two working with Unity 3D game development.
Check whether the developers have worked with Unity before. Checking relevant game development practices can help you identify the best candidates for your game project. There are lots of developers with hands-on experience in 3D game development and Unity in the market today.
If you are using an offshore partner in Ukraine to hire your development team, their focus will be on hiring specialists with relevant development experience. You can come in during the last stages of hiring to do a personal tech interview with the shortlisted game development experts. In as much as you look at the years of experience, the trick is to focus on what an expert can deliver.
An experienced expert who cannot deliver a game as is expected ought to be replaced with a less-experienced one who can deliver.
4 Main Benefits to Find Unity Developer for Hire in Ukraine
Ukraine is a powerful presence on the game development scene. Companies like Ubisoft, Crytek, Gameloft, and many others have successfully established R&Ds here. What makes Ukraine an attractive destination for large-scale companies? Let's take a closer look at the reasons to hire dedicated unity 3D developers in Ukraine:
#1. Creativity and out-of-the-box thinking
Ukrainian software developers are innovation-driven and looking for creative ways to solve problems and build engaging apps. Local developers designed some of the most outstanding, inspiring products on the tech market — Reface, Grammarly, and others.
Flexibility and willingness to adapt complex ideas to life are the poster characteristics of local talent. As you hire unity programmers in Ukraine, you can be confident the team will do its best to execute your vision to a tee.
#2. Ease of collaboration
Having to open visas and book long-distance connected flights is one of the reasons business owners are wary to hire dedicated unity 3D developers in Ukraine. To that end, Ukraine is a destination worth considering. The residents of most foreign countries can spend up to 90 days in Ukraine without a visa, and there are direct flights to most EU countries and the biggest US cities.
From an economical standpoint, Ukraine is a business-friendly country. In the last 5-7 years, Ukraine is becoming significantly more transparent and the bureaucracy burden decreases — the country shot up 20 spots in the World Bank's Ease of Doing Business Index.
#3. Large talent pool
At the moment, there are over 200,000 IT professionals in Ukraine. The growth rate of the local programmer community is 27%, meaning in 5 years the number of skilled developers will double.
Such a large talent pool gives business owners the possibility to hire Ukrainian Unity developers who match the values of the company.
On top of being numerous, the local talent is highly skilled — local developers ranked 2nd on Coursera's Skills Assessment Ranking. Other than Unity, business owners can hire unity 3D developers in Ukraine who are well-versed in Python, JS, Java, C#, PHP — access to such versatile talent gives business owners a wide range of scaling opportunities.
#4. Soft skills and English proficiency
Ukrainian developers are confident and upfront communicators. According to statistics, 85% of the tech workforce are intermediate or advanced English speakers. Other than that, programmers have a strong affinity towards American-style work ethics, valuing productivity over redundant effort and straightforward communication over vague politeness.
Assessing the Experience of a Dedicated Unity Developer for Hire
A good Unity developer will not just tell you that they are experienced in Unity game development. Instead, they will demonstrate their experience with real-life projects and products. So, check on their completed projects too before you hire them.
Also, inquire about how long they have been using Unity in their development. A developer who has adequate industry practice with Unity will be conversant with early versions of the platform and the improvement in the latest ones. If you want developers working as a remote team on a full-time basis, it is best to keep off freelancers and freelance marketplaces. That way, you'll also safeguard your intellectual property rights.
Salary Expectations of the Game Development Team
When hiring a remote game development team that will work under your guidance, you need to budget for their salaries. Getting good developers in Ukraine would be difficult if you decided to build your team by yourself. However, with a development partner, salary estimations are much easier to get.
Hiring Ukrainian talent is a smart strategic move that helps managers cut salary expenses by numbers. Let's run the number and compare the salaries of Ukrainian professionals to those of American or EU-based professionals.
| | |
| --- | --- |
| Country | Unity developer average salary |
| Ukraine | $32,400/yr |
| France | $41,400/yr |
| Germany | $58,100/yr |
| UK | $51,900/yr |
| Canada | $48,300/yr |
| US | $70,600/yr |
Hiring Unity developers in Ukraine helps save on salary costs and develop fully functional 2D/3D, VR, AR, MR apps on a tight budget.
A partner in Ukraine will get you the pay expectations of potential Unity developers. You can then compare these estimates with the average pay of Unity developers and the candidates' experience. Unity developers in Ukraine come with low/ reasonable rates compared to other places like the UK and the USA. Junior, middle, and expert level Unity game developers in Ukraine earn an average of $1800, $2,700, and $3,700, respectively. Check more information in our recent blog post. 
Time Management and Ability to Work Autonomously
Any remote team should be able to work productively with little or no supervision. You will be managing the developers from far away, probably with some assistance from your offshore partner. Therefore, it's important to know well in advance whether the developers you hire can function autonomously.
Excellent time management skills are also a must. Can your remote coders meet project deadlines? Hire developers who have a good track record in terms of meeting deadlines and accomplishing tasks within the provided timeline.
If possible, test your prospective developers' skills with tech tests and interviews.
Bonus Advice
Your tech partner in Ukraine will perform all the tedious steps for you. That includes sourcing for qualified Unity developers, vetting them, and acquiring an office space for the team. However, you will be also involved in the hiring processes remotely. One way to get involved is to perform a tech test and tech interview.
These approaches will give you an idea of the skills level and experience of the developers. When hiring an expert/ senior-level Unity developer in Ukraine, make the tech test short and specific, with clearly defined conditions and tasks. Stick to an hour or an hour and a half. A combination of both tech and real-time code interviews would be the best approach.
Our Experience
If you want to get a full understanding of how we hire a dedicated Unity developer in Ukraine and assemble and manage development teams, take a look at how Newxel, an experienced outstaffing company, builds reliable R&Ds.
Step #1. Recruitment. After discussing the needs and objectives of the project with business owners, we start a large-scale hiring campaign. The team's talent managers carefully select candidates based on their experience, skills, and portfolio. We run a thorough job interview and a Unity proficiency test to make sure only top-tier programmers make it to the team.
Step #2. Onboarding. As soon as we hired reliable developers for the project, talent and account managers develop a strategy for integrating teammates into the processes of the in-house team. We thoroughly onboard employees to make sure they can be fully dedicated to the project.
Step #3. Maintain the team. Newxel professionals assist the headquarters in team management, scaling, and employee retention. We create a detailed development plan for the offshore team, mediate discussions between the main team and overseas employees, help identify and fix performance bottlenecks.
The key policy of the team is open-mindedness and willingness to commit to long-term talent management. Over the years of experience, we built and developed hundreds of teams in various industries — healthcare, telecom, fintech, and gaming.
The Final Word
Building a 3D mobile game application that keeps users hooked is mostly determined by the kind of developers you hire. Having built successful game development teams for offshore clients, we know what to pay attention to when we hire dedicated Unity 3D developers in Ukraine. The rules mentioned above are the most important criteria to consider as you build your team.
Do you need help putting together an efficient remote Unity development team in Ukraine? At Newxel, we have experience building game development teams for startups and companies in Europe, USA, Australia, Israel, and globally. Contact us to get started today.Contact Us