Game Development Roles and Responsibilities You Need For Your Project Success
The average person spends over 14 hours a week on video games. To create such captivating entertainment, producers ensure that in production, game development roles are occupied by experts in the industry. Also, there is a need for collaborative input from various disciplines in the development process to deliver a quality product on time.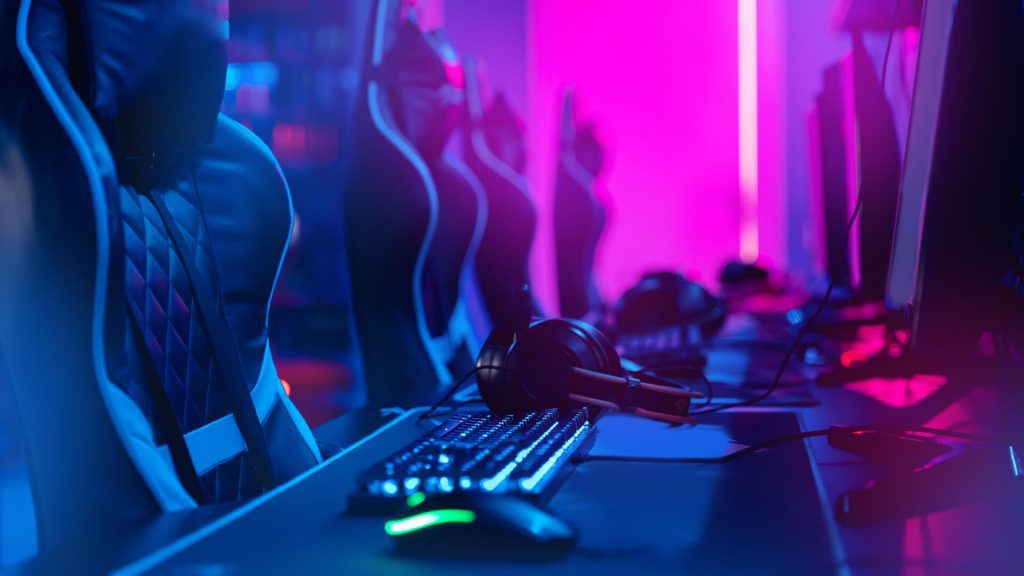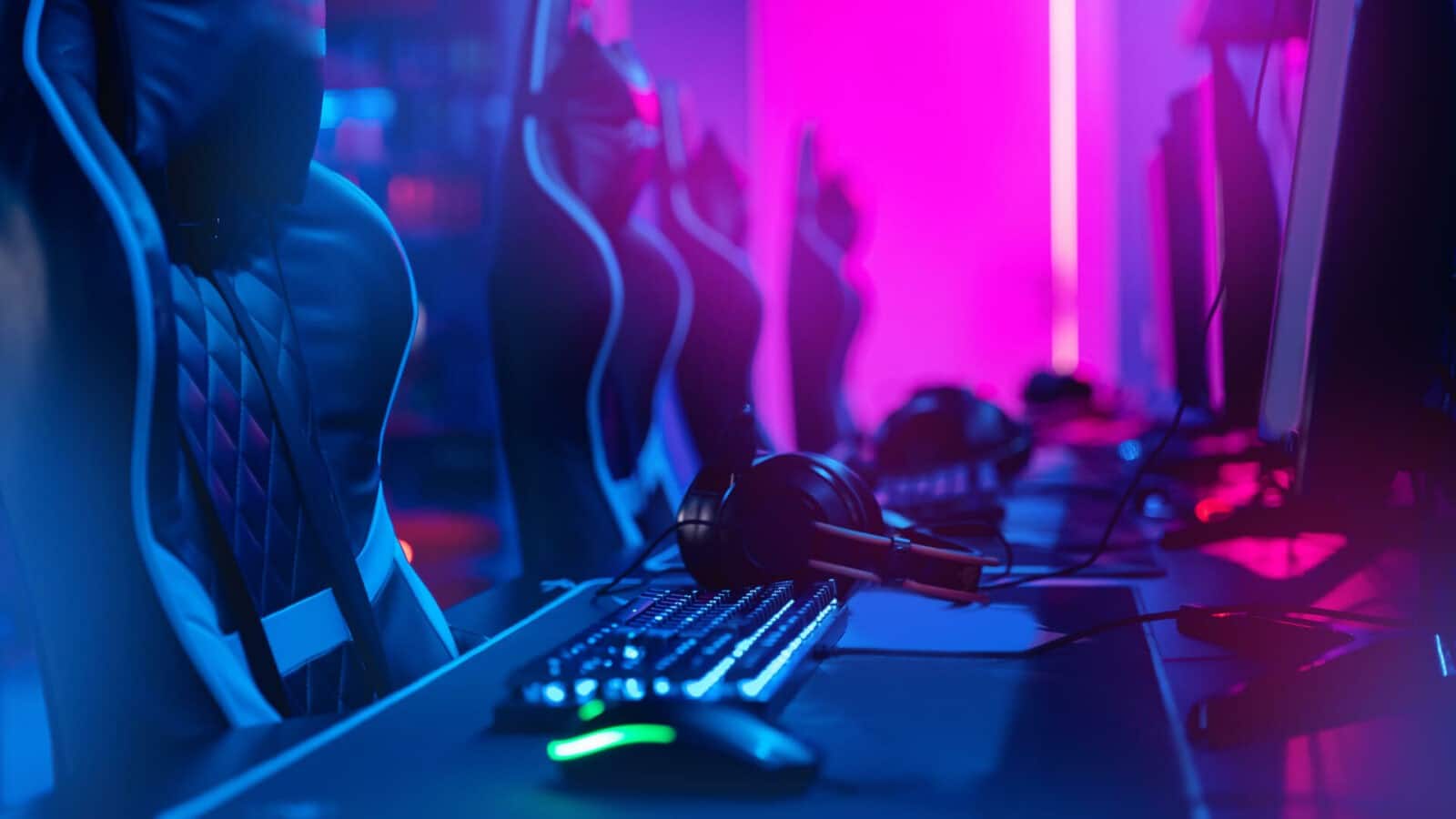 However, usually, game companies face many challenges, some citing talent shortage as the main issue inhibiting peak performance. Such shortages often force the existing team to switch between different roles in game development. If you're to get your project up and running in time, spare no expense putting together your team of developers, artists, sound experts, marketers, and management professionals.
This article covers the core game development roles and responsibilities, so you know exactly what all positions need to work on in your new project.
Game Development Team Roles and Responsibilities
The types of roles in game development are dynamic, and each team member will have a part to play.
Here are some common game development roles and responsibilities in the average video game development studio:
Game Designer
A designer is a creative mastermind behind the game's concept, goals, rules, and mechanics. Generally, a designer will exercise typical roles in game development, the most important is working on how it will be played, and what players will experience in the game.
The game designer's additional roles in a team for custom game development services include:
Conducting market research
Create storyboards and plots, and brainstorm new ideas
Create characters, define their roles, and specify the qualifying factors for winning
Design the user interface
The designer may also oversee development as a whole, making sure that the application is implemented in a way that makes it enjoyable for its players.
Developer
A developer is a programmer who brings the game designer's vision to life through their coding skills. Depending on the size of the team and the game's needs, the developer may specialize in a technical part of the development, such as AI.
General roles of a developer include:
Writing the code
Creating the foundation technologies upon which the game will run
Collaborating with other teams, including the design, sound engineer, and animators
Animating the characters (with code)
Maintaining the game code, identifying, and fixing bugs
Developers are responsible for the creation of assets, programming mechanics, and implementing all needed features from start to finish. A developer will likely be involved in every step of the process, from concept to post-launch support.
Game Artist
Artists are responsible for a game's visual design, including character, environment, and asset design. Their roles in a game development team include the implementation of their own designs, or they may work closely with programmers to bring their creations to life with code.
Basic roles of a game artist include:
Creating concept art, designing assets, and producing the visual style of a game. This includes the colors, shapes, and textures used within a game's aesthetics
Collaborating with the design and development teams
3D modeling
Developing visual prototypes for testing
Creating animatics from storyboards
An artist may specialize in a particular field, such as environmental design, character design, or user interface design.
Sound Engineer
Sound engineers create the sounds that bring a game to life. This includes sound effects, background music, voiceover, and other audio implementations. Sound engineers may bring their own creative vision to the game.
Sound engineers are also responsible for the implementation of audio assets, which may include the programming required to make the sound functional within the game.
Game Animator
Animators are responsible for creating the animations that make the characters move. They often work with a team of programmers and designers to determine the type of animations to include in that particular game.
An animator combines art and technology to breathe life into the game's characters. This includes character motion and special effects. The work of an animator may be facilitated by a rigger, who creates a "skeleton" that allows a character to move in a particular way.
Level Designer
A level designer sets the game environments. They define what obstacles and challenges the player will face and what enemies will be present. A level designer focuses on keeping the player engaged in the game.
The level designer plays different roles in game development, including:
Deciding on the position of enemies, obstacles, and collectible items to challenge players and add depth to the play.
Creating maps and missions based on the storyline
Designing where players start and what happens when the player reaches the end of the level
Level designers also specify what new assets will be included in each level, from the backgrounds to the sounds and the different characters that may be present.
Game Tester
These play the new game before everyone else to check for bugs before it's rolled out to the consumer market. They collect data about player behavior and provide quality assurance feedback about the game. Game tester roles in a game development team may also include reporting problems to designers and developers, as well as suggesting improvements to a design based on their own experience.
Testers may work with the dedicated application team throughout the development process or play a game during its final stages of testing before it is released to players.
Newxel Experience in Hiring Different Employee Roles for Game Development
Newxel is a leading dedicated development teams provider. We satisfy your needs by setting up dedicated development teams or R&D centers for our clients.
Our cases below highlight our experience in the gaming industry, including the challenges we've helped major game companies solve:
CrazyLabs: CrazyLabs, a world leader in game development, turned to Newxel to boost their production capacity. Despite having a global presence in 6 different locations at the time, the company needed to establish game development in Ukraine. This move would bring them closer to highly qualified and dedicated game developers.
At Newxel, we studied the client's needs and examined various locations for the new team. Our 2.5-month collaboration with CrazyLabs led to the creation of a talented, hand-picked team of experts (a front-end specialist, mobile developers, data engineers, full-stack web developer, and QA engineers).
What's more, we equipped our client's new team and office with top-of-the-line hardware and office equipment and provided ongoing support.
Rage Quit Games: Rage Quit Games is a high-tech mobile game development company based in Poland. The client's team was short of Unity programmers to update one of their best-selling projects.
Our experts at Newxel recommended to set-up a new, fully-equipped R&D center. The client requested a branded office that would base its operations on the HQ structure, which we took into account. The first meeting with the company executives revealed that the recruitment of new Unity developers in Poland was constrained by the fact that they were already committed to other responsibilities for the client or other companies.
Newxel specialists were able to handpick high-qualified developers and build a comfortable office with top-quality gear in Ukraine once we ascertained that it was the best location. To date, we offer full support to our client's development center to keep operations running smoothly.
Our experts specialize in finding professionals that match your stack, no matter how severe the talent shortage may be. One of our esteemed clients required two Render specialists, who we were able to find and hire in one and a half months. There were only less than 40 Render specialists in Ukraine at the time.
How Newxel Can Help You to Build a Skilled Game Dev Team
When hiring a game developer, you want to make sure you are hiring the best person for the job. You also want to ensure that you're putting them in the best environment, and want to know how much does game developer make. And that's where we excel!
At Newxel, we pledge our time and resources to help our partners set up an offshore game development team and R&D center. We offer everything you need to set up a fully equipped office space for your team in Ukraine, Poland, Romania, or any other county globally.
Why Newxel?
We hand-pick our development experts, using tried and tested recruitment techniques
We maintain constant communication throughout the process
We offer custom solutions across a wide range of industries
We offer full, ongoing support for you and your new team
Newxel specializes in hiring software developers of any tech stack, so you can rest assured that your team will be skilled in the various game development teamwork roles.
Ready to kickstart your new game development project with access to a rich talent pool? Book a call with the Newxel team today! We'll take care of your HR, legal, finance, and office management needs as you watch your new team sprint into action.
Read how to outsource mobile game development in Ukraine to learn more about how companies satisfy their growing demand for development services amidst the talent shortage.
Conclusion
Building the best game development team for your upcoming project just got easier! At Newxel, we'll help you secure the best talent for your development needs and save countless hours spent on mundane recruitment tasks. We'll even set up a branded space office and get your new team up and running in just a few weeks.
Get in touch with us for more information.
FAQ
How many roles are there in a game development team?

The main game development roles and responsibilities include game design, product management, UI/ UX design, software engineering, 2D/3D art, sound engineering, project management, QA testing, and customer support.
What skills does a game developer need to contribute to a startup?

Game developers must have the ability to quickly adapt to new challenges and be nimble enough to pivot if something isn't working. They need excellent communication skills to work closely with customers and stakeholders throughout the development process. They also need analytical and problem-solving skills to fulfill their game development team roles and identify and address issues as they arise.
Is there any difference between a game animator and an animator in the other industry?

A game animator needs extensive knowledge in graphical software and must be a wizard at computer graphics. The animator also needs a solid background in computer graphics and a basic understanding of programming languages. They also need a good sense of aesthetics and an eye for detail. On the other hand, an animator in other industries designs the graphics and creates animation for advertisements, movies, documentaries, and entertainment.