How to Work With Offshore Development Teams During COVID-19 Period
In a bid to control the fast-spreading COVID-19 pandemic, governments across the globe have enforced drastic measures such as quarantines, curfews, and total lockdowns. These measures, while quite effective at mitigating the spread of coronavirus, have made it difficult for companies to sustain optimal performance.
Nonetheless, there's still a glimmer of hope for businesses amid the COVID-19 crisis. By working from home and hiring an offshore software development team, companies can maintain their routine operations, thus weathering these turbulent times. After all, offshore dev teams are used to working remotely, meaning the COVID-19 will have from little to no effect on their services.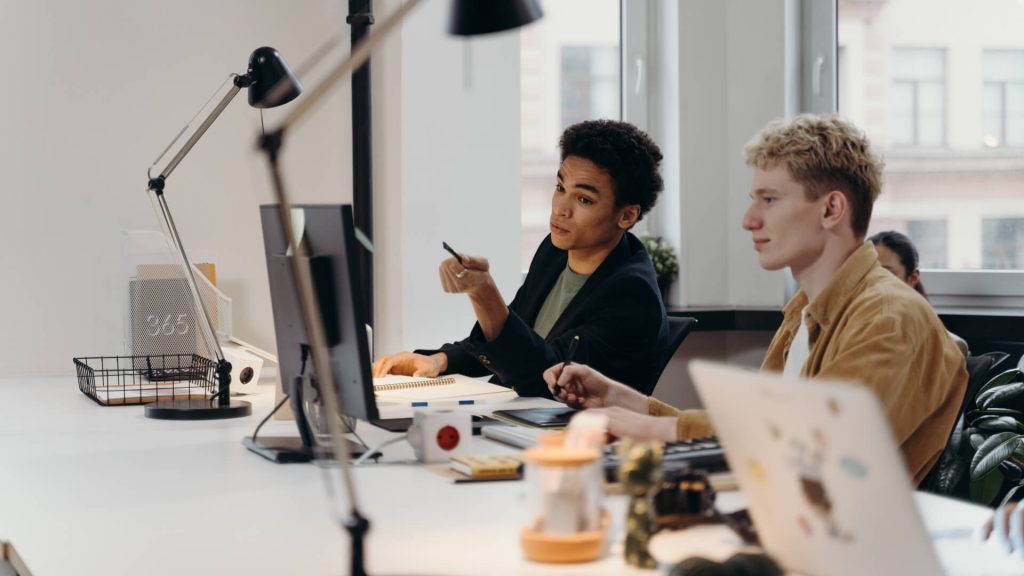 That said, for businesses with their own development team abroad or those intending to build their dev team offshore, below are some tips for increasing work efficiency.
Develop an Effective Mode of Communication
Getting communication right can be quite tricky when managing an offshore development team during these unsettling COVID-19 times. Luckily, there are proven strategies that businesses can adopt to ensure seamless communication when working with remote teams during COVID-19. These are:
Finding Appropriate Meeting Times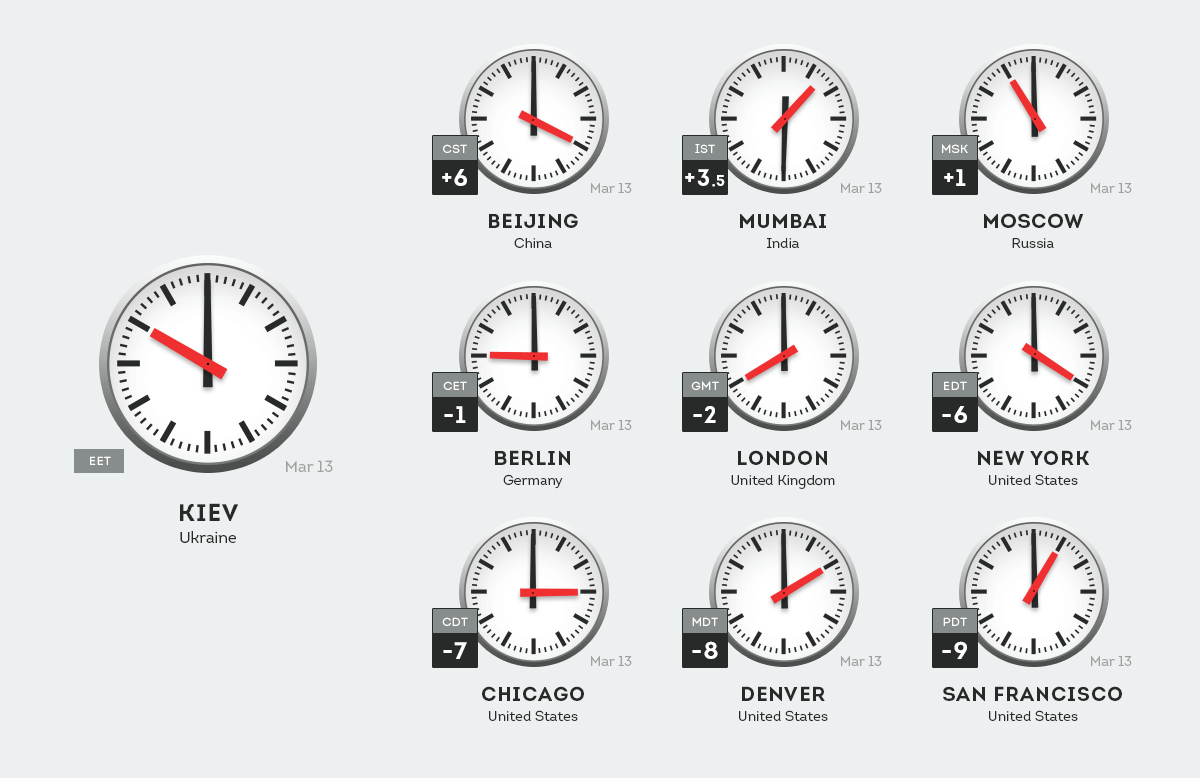 As they work from home, C-levels should consider time zone differences. This way, they can schedule meetings at times when all members of the offshore-based development team are present. In turn, it will ensure that essential information is communicated to all concerned parties.
Leveraging Visual Technologies
Visual communication amplifies the presence of the company's CTO or another C-level manager. Ultimately, this interaction mode will help foster a better working relationship between the business and the offshore development team. Zoom, Google Hangouts Meet, Skype are excellent examples of tools for holding video meetings.
Launch a New Dev Approach in Light of the COVID-19
With the COVID-19 virus all around us, this is not a normal time. Businesses, especially those on the internet, computer software, fintech, telecom, retail, gaming, e-commerce, and media & entertainment industries, have to embrace new and effective ways of ensuring seamless work with offshore development teams.
Before the COVID-19, dev teams were used to working remotely. However, after the virus became a formidable threat, offshore development teams were forced to work from home and separately from their teammates.
In light of these developments, there's a need for new and innovative ways of work to ensure service delivery. These include:
Reassigning workers for Research & Development (R&D) to identify new business opportunities;
Updated strategies of managing a firm's cash flow and resources;
Hold Online Seminars
For a software development team to stay intact and productive, there's a need for regular educational activities. Virtual seminars are an excellent example of such activities and will go a long way in enhancing worker abilities and knowledge. Ultimately, they ensure that quality solutions are delivered.
Improve Management Practices
Learning how to manage offshore software development team during COVID is essential for companies. Luckily, it can be quite straightforward, thanks to modern technology. For instance, businesses can use Jira, a customizable agile management tool. It is quite handy in that it enables the monitoring of various activities, bugs, problems, among other things.
Best of all, this tool assists in keeping workers engaged while visualizing workflow for all members. That said, apart from Jira, some additional options to consider for offshore development team management are VersionOne, Workzone, Kanbanize, and YouTrack.
Find Remote-Friendly Tools to Empower the Offshore Team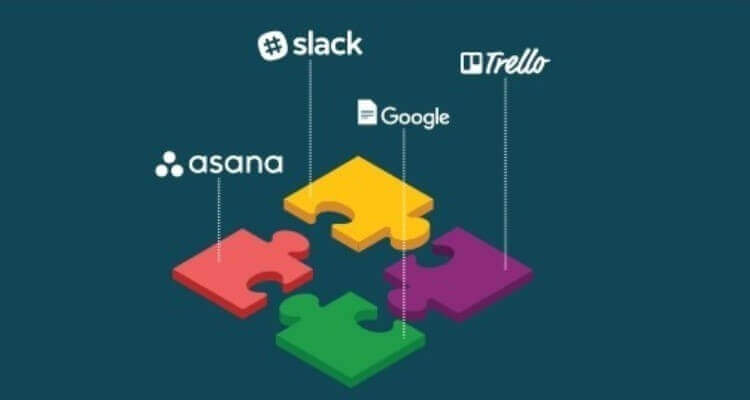 It's possible to increase an offshore development team's productivity during this COVID-19 outbreak or at least keep it as optimal as before. To do that, the offshore team should have access to technologies that permit work from home. These include productivity, communication, project management, and team collaboration tools.
For productivity, consider task management tools such as Todoist, Atlassian Stash, etc. To help the offshore team to stay connected, tools such as Slack, Zoom, HipChat, and World Time Buddy could come in handy. Lastly, Jira, Trello, Monday.com, Atlassian Confluence, etc., are some tool suggestions that help to enhance project management and collaboration.
There are thousands of remote-friendly tools that offshore development team managers can explore and embed. Figure out where the team could use some improvement, e.g., team cohesion, communication, employee personal productivity, etc., and match that need with a suitable tool.
Adopt New & More Efficient Ways of Working
While remote work isn't new for offshore software engineering teams, the mode of team members working separately from home definitely is. So, most old working methods won't work as well now as it had been before COVID-19 came into the picture. Therefore, Team Leads and CTOs must figure out new ways to manage the team during COVID-19.
How will engineers collaborate on code now considering they are not in one place? What about those engineers who've been exclusively on their workplace computers? One solution is to implement a virtual desktop application so that developers can access and work on projects from the company's desktop remotely.
Implementing collaborative software such as Jira can also help. Also, utilize digital social platforms to pass messages, share information, and monitor the team. To ensure work is done and deadlines are met, breakdown the project into smaller tasks and assign to individual team members or smaller groups within the team.
Once everyone is done with their work, have a virtual team meeting to share updates, and put everything together. Assigning a different responsibility to everyone saves time and ensures all team members contribute to the overall project. Experiment with new ways to work during the COVID-19 situation and see what works best for the team.
Promote a Culture of Collaboration and Productivity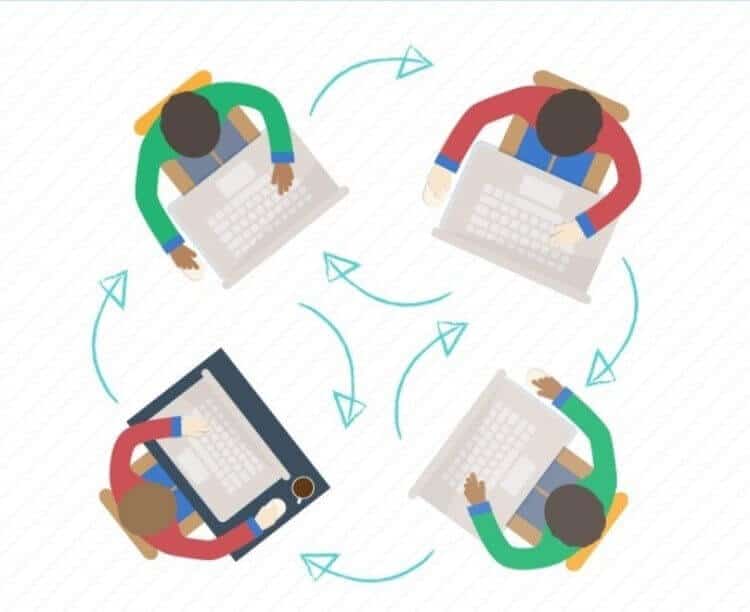 Collaboration creates a sense of community and a drive to accomplish a joint mission among employees. And, it can keep a remote team engaged. To instill a culture of collaboration in the offshore development team, schedule regular virtual meetings, chats, calls, and encourage the use of collaborative tools.
Try to increase contact from a couple of times a week to daily. Regular check-ins between the project manager and the team and between team members will help to increase productivity and track progress.
Set Clear Expectations and Reinforce Accountability
Offshore engineers must know what is expected of them at work, especially when a work-from-home approach is adopted. Without proper guidance, it will take a lot of time and effort to bring the team together. So, as the manager, one should set clear expectations of each team member's responsibility and the standards required.
After a remote working agreement during COVID-19 is reached, keep team members accountable to the process. Track ownership of each action so that everyone is honest about fulfilling their obligation to the team.
Track Progress and Improve the Development Team During COVID-19
Managing remote development teams at this time when COVID-19 has forced many people to stay home the road ahead is still quite new. Expect new issues and problems to crop up as the offshore development team adjusts to the new normal.
So, it's important to remain fluid. Learn from these hurdles, track performance, and team response to changes. Also, look back at the policies and methods implemented at the beginning and assess whether they led to the desired results. Adjust where needed, and keep improving.
Cooperate with an Outstaffing Company to Set Up and Maintain a Dedicated Dev Team
For businesses without one, there's no better time to consider working with offshore teams than during the ongoing COVID-19 crisis. By cooperating with relevant service vendors, companies can hire competent software engineers and directly manage them throughout a project.
Companies and startups from Israel, the USA, Europe, Australia, and other parts of the world can turn to Newxel to set up dedicated development teams or R&D centers in Ukraine. After that, with full control over the offshore-based development team provided by Newxel, international businesses can guide all players towards the completion of a certain project. This way, the company will end up with a product that is exactly what it wants.
There are many benefits of working under the outstaffing model provided by Newxel. But perhaps the most essential one is that the business will not have fret about recruiting, HR, team retention, office infrastructure, legal, finance, administrative, and other issues. Newxel takes care of all these things.
Final Words on Managing Offshore Teams
Now that the COVID-19 has necessitated social distancing, working from home is new territory for most employees, including offshore ones. However, offshore software departments are somewhat better placed, as they are used to reporting to team lead, R&D managers, CTOs, etc., remotely.
With these tips, it should be pretty easy to manage offshore developers in light of the COVID-19 outbreak. Ready to build an offshore software engineering team? Contact us to build a dedicated development team or R&D center in Ukraine for you.