Software Development in Poland: Polish IT Market Review
Outsourcing and outstaffing in software development are nothing new, especially in an era where digitization of information is vital. Many companies are taking advantage of the vast offshore developer talent pool that gives their brand a competitive edge.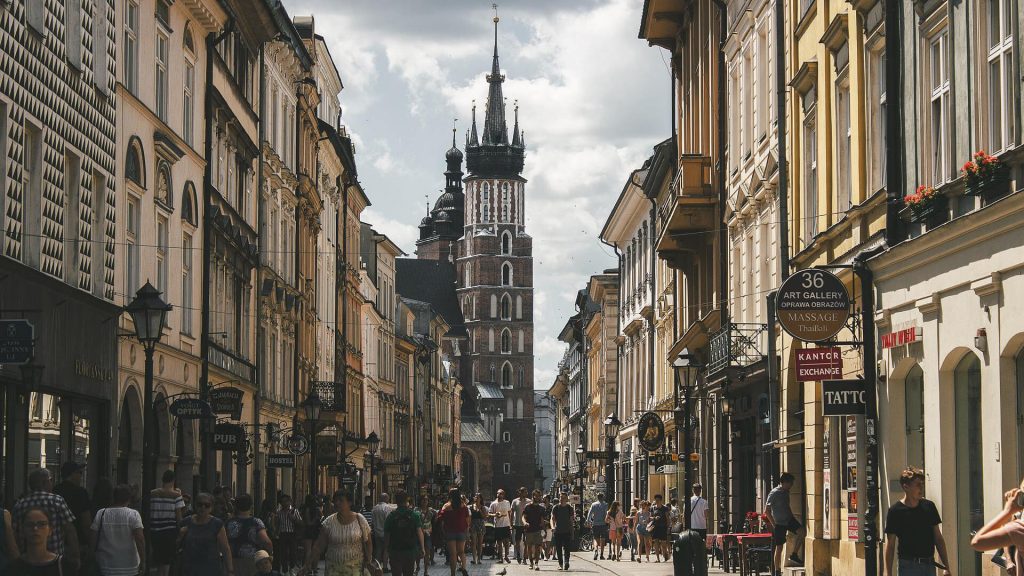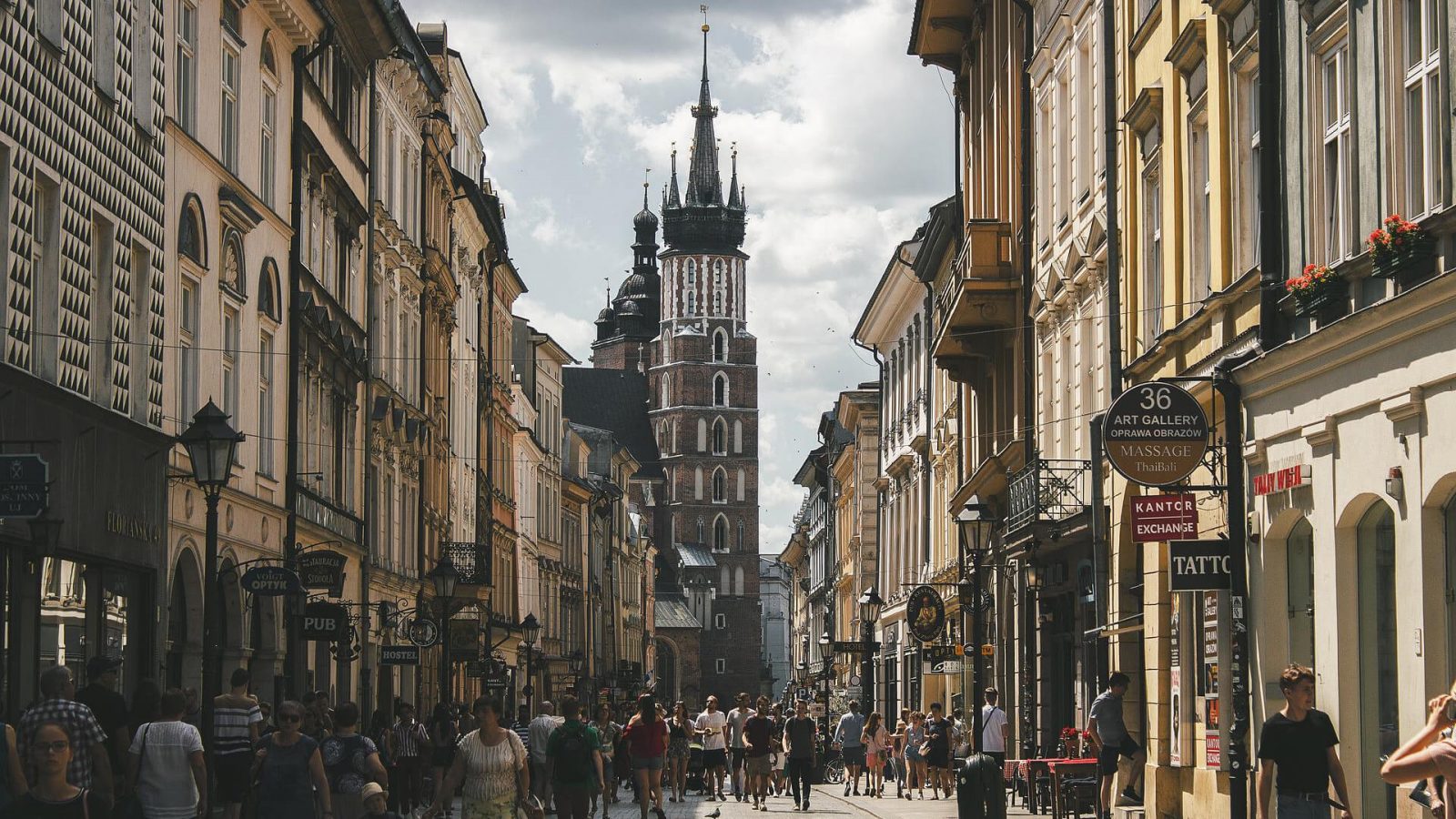 However, while the IT outsourcing industry (saying in general) is growing at breakneck speeds, valued at $92.5bn; some people in business still ponder if offshore software development is something they would like to pursue.
This article takes a deep dive into one of the most promising IT destinations. We've summarized everything you need to know about the software development market in Poland, its overview, why it's attractive, and its top-most software development companies. You will also learn about ideal offshoring Poland cities, the hiring process, and how you can build a custom team.
Let's delve into the specifics.
Software Development in Poland: Market Overview
According to PAIH, Poland ranks third among the most preferred foreign direct investment destinations. Moreover, its software sector currently stands at €8.2bn. This makes it one of the go-to software hubs for outstaffing and outsourcing software development in Poland, quickly overtaking Asian and European countries.
Such exceptional rankings stem from Poland's IT market being highly competitive, boasting next-gen support tools and a high number of talented developers.
Below we wish to break down the Polish market, allowing you to understand how progressive it really is.
Number of Software Developers in Poland
According to Statista, Poland has the highest number of developers in the CEE region. Another report states it is home to 279,800 IT professionals. With over 15,000 graduates joining the software development industry every year, it is undeniably one of the fastest-growing IT markets.
The Most Popular Tech Stacks
According to a Statista report published in October 2021, Polish developers are well conversant with JavaScript, Java, and Python programming languages. More so, Hacker Rank recognizes their skills in coding areas such as C++, Ruby, and SQL.
Growing Export of IT Services 
According to Trading Economics, Poland's IT services export has shown tremendous annual growth rates, shooting from 5.8% (2010) to 14.2% in 2020. Offshore and nearshore software development in Poland are some of the services that have positively impacted the outsourcing market, causing revenues to hit the $2,311.7 million mark.
Startup Community in Poland
Poland appears among the top start-up-friendly countries in Europe, proving it is a stable and secure destination for small tech businesses to flourish. Moreover, its start-up ecosystem is the most developed in Central and Eastern Europe. Startup Universal estimates that there are over 3000 start-ups currently in operations.
Why is Software Development in Poland so Attractive?
Even with other promising destinations in Eastern and Central Europe, Poland stands tall as one of the most popular. International brands that have tapped into the country's software development skills include IBM, General Electric, Symantec, Oracle, Motorola, Unilever, ABB, Whirlpoolwith, Samsung, Motorola, Google, Automotive, Intel, and Siemens.
So, why do entrepreneurs prefer Poland as a software development hub?
Highly Talented Developers
Poland not only has a large workforce but also takes a forward-thinking approach to develop IT talent, encouraging young developers to explore their skills from an early age. One survey showed that 7.7% of coders in Poland started programming between the ages of 5 and 10. This early exposure is vital in building a world where more people lean towards tech-oriented careers.
Additionally, talented developers in the region are enthusiastic about participating in global coding competitions, which they perform exceedingly well.
For instance, Google's Distributed Code Jam programming competition 2018 winner was from Poland. Most recently, we saw Polish students shine at the CEOI 2020 competitions, proving further that the country is home to knowledgeable IT professionals.
As a result of such high numbers of skilled developers, the country attracts entrepreneurs looking for superior quality products, and those experiencing a software engineer shortage.
The Polish developer community is renowned for its vast knowledge base of mainstream and not-so-popular coding languages. This Hacker Rank report shows that Poland has the best Java programmers and dominates in less popular coding languages such as Shell and Ruby. Understanding syntaxes beyond the obvious allows them to satisfy the unique needs of their clients, coding using the most appropriate languages to make the project a success.
Considering advancements in IT in Poland, developers are well-versed in the different technologies, including but not limited to AI and cloud computing, that help streamline the development processes.
Poland's time will often coincide with time zones in other European countries. The country is also 6 hours ahead of the United States, which is manageable compared to counterparts in Asia who have to deal with a 13-hour time difference.
Polish developers have a proven work ethic. They are professional, dedicated, organized, and require less oversight, which is vital for offshore partners.
The determination to succeed rarely gets them to fold, even when handling complex coding projects. In fact, Hacker Rank placed them in the third position as the most tenacious developers globally, beating US developers, who ranked 29th, respectively.
According to WorldBank, Poland has one of the most stable economies in the European Union (EU). It also has a good political climate. Even with the effects of the pandemic caving in on OECD countries and the UK, causing GDP to shrink by 5.5% and 9.9%, respectively, Poland only witnessed a contraction of just 3.5% – leaving the country relatively unscathed.
What's more, while the Ukrainian-Russo war is taking a toll on the country, its economy is still expected to grow by 3.6% by 2023. This is impressive compared to developing economies in Europe and Central Asia which will witness a 4.1% decline this year (2022).
Poland currently ranks 16 on the English proficiency index. Despite Polish being their first language, their schooling system inculcates English into their curriculum. Hence, developers have high proficiency in the language, allowing for easier communications with their offshore clients.
An Overview of Software Development Companies Poland
Poland is known for its infinite number of software development companies. Clutch lists the top 900+, only a fraction of the total available. Such an array of options makes it easy to find an ideal outsourcing partner.
This section focuses on a few top software development companies in the Polish IT market.
Boring Owl
Boring owl is a development company that has perfected creating bespoke mobile and web programs for individuals and corporations alike. They have an exceptional understanding of application design, creating products that exceed clients' expectations.
ImpiCode are coding experts that are well-versed in React Native, .Net, Node JS, Java, Angular, PHP, you name it! In addition, they have worked with top organizations in and out of Poland, showing unrivaled commitment to each project.
The Software House
The Software House is a midsize company that offers full product development. They have a team of on-demand cloud engineers, Dev-Ops, front and back end developers, as well as quality assurance experts that will ensure the success of any project
 Applover
These are top tech experts that offer software development services across all industries. With over 100 talented programmers and over 5 years of coding experience, you can rest assured that the final product will be of superior quality.
STX Next
If you are looking for a dedicated python development team, look no further than STX Next. It is one of the best software houses in Poland, with over 400 developers offering end-to-end development and consultancy services.
How to Choose the Best City For Software Development Services in Poland
Now that you have an in-depth understanding of the Polish software development market and the perks its talented specialists offer, it's essential to know how to choose them.
Some of the things you must consider are:
Number of Tech Talent 
According to this recent report, the highest concentrations of developers are in Warsaw, Krakow, and Wroclaw, being home to 24%, 14%, and 12% of their cumulative population, respectively. Katowice, Tri-city, and Poznan followed closely with a percentage population of 8.7%, 8.2%, and 7.5%, respectively.
The report shows that developers are spread out even in smaller cities like Czestochowa. However, to guarantee high-quality products, you need to choose developers from cities that present innumerable options.
Note that developers should preferably be from the same city, especially if you want to hire talent through the dedicated development team model. (More on this later).
Wages
Developer wages across Poland vary. Due to the high cost of living and demand for services, developers working in state capitals receive slightly higher salaries compared to those who reside in, let's say, Poznan.
In all consideration, Warsaw stands tall as the most preferred destination for offshore software development in Poland. For starters, it's the country's capital city and is home to many tech companies that focus on coding. In addition, the city boasts various internationally renowned learning institutions, including the Warsaw University of Technology.
Hiring Process of Dedicated Extended Development Teams
A dedicated development team is made up of nearshore/offshore professionals that serve as an extension of your in-house team. Since both teams must collaborate, the importance of picking your best-suited offshore tech experts cannot be over-emphasized. And to ensure you come up with an agile team that has the expertise your company needs, you should consider hiring Newxel.
Newxel is a company that provides top-level dedicated development teams and global R&D centers unique to your business. We specialize in handpicking developers and creating an offshore team that works in cohesion with your in-house talents.
Below is our step-by-step hiring process:
Understanding the Project Scope
After the initial contact, we will take a detailed look at your project, uncovering critical details and identifying possible snags.
Screening
We screen developers rigorously to ensure their focus area aligns with your project's needs. After, we will present to you the shortlisted candidates for further screening and tech interview.
Onboarding
We onboard the offshore team, immersing them in your internal processes and company practices. We will set up an efficient workflow, helping you allocate responsibilities.
On-demand Support
We will handle any challenges you may encounter, helping you scale as needed.
Drawbacks of Custom Software Development in Poland
Poland is a spectacular software house for investors because its government greatly supports the tech industry. However, even with the high number of talents, undertaking custom software development in Poland and finding the right coding professionals can be challenging; especially now that more and more multinational companies are looking to tap into the country's top talents.
For this reason, allowing professionals to handle the recruitment process is vital. So-called outstaffing companies will perform a thorough hiring process to find your best-suited developers. They also manage personnel and overhead expenses, significantly bringing down your development costs.
Build Your Software Development Team in Poland With Newxel
It's been over six years since Newxel started building dedicated development teams and helping brands set up R&D centers in Ukraine and Western Europe. Since then, we have undertaken international and local software development in Poland, creating highly productive offshore teams that seamlessly integrate with in-house employees.
As one of the most reputable companies in our region, our business is to ensure you find tech talents perfect for your development needs. As such, we pay extra attention to your project scope and take prospective candidates through a rigorous screening process before onboarding. Although you will have total control over the entire development process, our abled team will offer comprehensive support all through the partnership.
Apart from recruitment, other offshore development center benefits we offer include:
Advanced IT infrastructure that suits your technical & security needs
Legal and financial services
HR services to ensure employee retention and continuous implementation of your company's best practices
Account management
Branded and fully-equipped office spaces
We work with businesses from across all industries. Our expertise in handpicking coders well-versed in your preferred stack is unmatched.
Some of our recent projects include:
These are only a few of them. For more of our successful projects, click here.
Final Thoughts 
As you can see, choosing Poland is an excellent opportunity for superior tech talents to help build an innovative product that sets your company apart. Furthermore, with an excellent partner that understands the intricacies of how to manage an offshore development team effectively, you can be sure of successful project implementation.
Contact us today to learn more about how Newxel can help you set up an offshore department that gives your business a competitive edge.
FAQ
Is Poland good for software development?

Yes. Poland has a high number of top-notch talents who take an agile development approach, helping them build advanced applications that steer business growth.
How many software developers are there in Poland?

There are approximately 279,800 software developers in Poland.
Why do businesses choose to outsource software development to Poland?

Poland has a stable economy, skilled coders with remarkable English proficiency, and a workable time zone.
Contact Us