IT Staff Augmentation in 2021: Distinguished Types By Direction And The Form Of Cooperation
Before COVID-19, staff augmentation wasn't that popular among most IT companies. However, this has significantly changed since the pandemic hit — today, staff augmentation is the new normal for tech companies around the globe. To put this into perspective, before the Coronavirus hit the world in 2019, the global outstaffing market was $92.5 billion. Fast forward, post the pandemic, now the IT staff augmentation market size is more than $132.9 billion.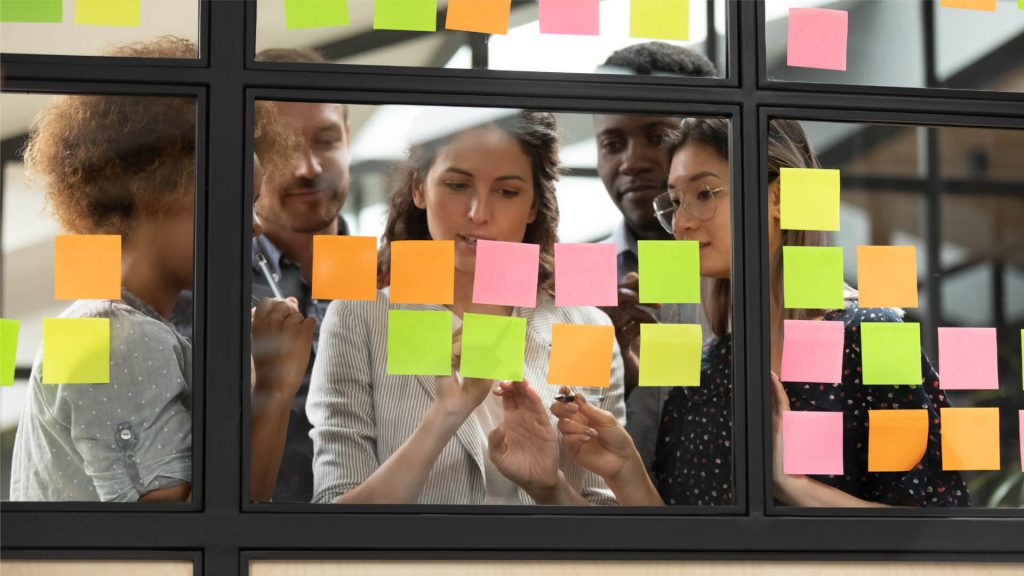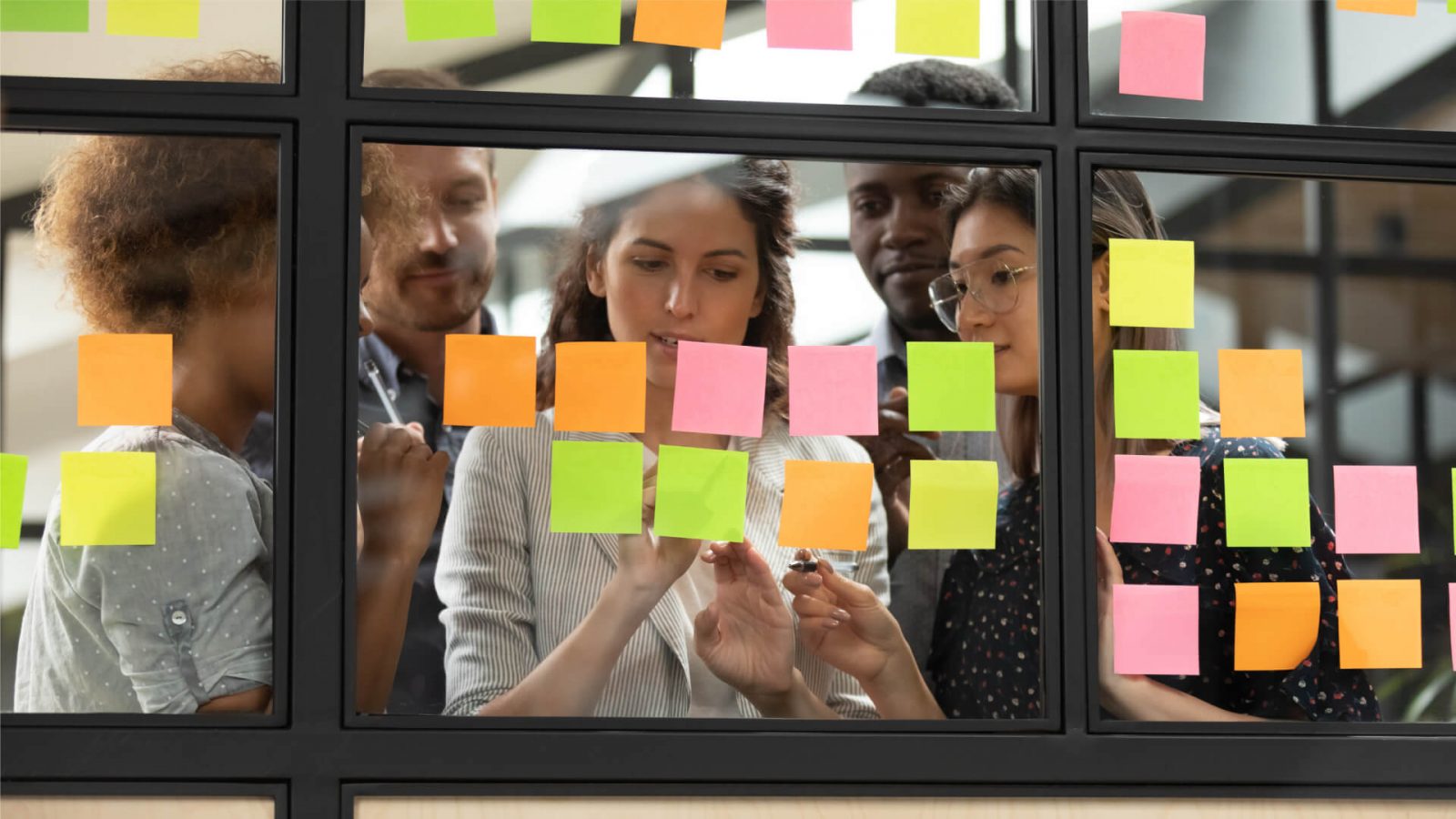 Businesses throughout the world are increasingly looking to technology innovation to cut costs and increase efficiency in operations. One proven method to achieve this goal is through gathering resources and IT staff augmentation.
This is a way of extending a development team. Employing an in-house team might be difficult, especially given the time and money required to hire qualified engineers.
IT staff augmentation offers a combination of the advantages of outsourcing and employing an in-house team, allowing businesses to quickly acquire qualified programmers. As a result, we're witnessing a steady increase in firms outsourcing services to meet these demands.
It is an undeniably good choice for businesses looking to cut operating costs while retaining maximum output. But before jumping for this service, you need to ask yourself, "What does IT staff augmentation mean?"
So, in this article, we would be looking at the IT staff augmentation meaning, types, differences, and which good staff augmentation company is right for you.
What is IT Staff Augmentation?
IT Staff augmentation definition can be given as the temporary deployment of external employees to increase your organization's capacity.
It is a type of staffing strategy that enables you to swiftly hire staff for an extended length of time and manage teams directly.
The approach effectively offers the joint advantages of staff outsourcing and the expediency of in-house staffing when you need the following:
This is for when you need special skills for a project that should take some time but are not available in your in-house team. Skills like graphics design, technology or facilities setup, etc.
To strike a strategic balance
This is for cases when you want to organize a completely qualified and flexible team to competitively stand out in the market.
This is for cases where your company goes to a new location or ventures into a new line of business and needs qualified employees.
To know more about staff augmentation, check out our post on Outsourcing vs. Outstaffing
Types of Staff Augmentation Services
There are three modalities of staff augmentation based on direction. Staff augmentation might be onshoring, nearshoring, or offshoring, depending on the geographic location of the workforce.
What is Onshoring?
Onshoring definition portrays the idea that members of the outside team are based in the same country, city, or even office as the in-house team. The key benefit of this technique is that team members will be familiar with country rules, as well as language and culture.
Companies that choose this method avoid the dangers of offshoring, such as foreign taxation rules, and they also invest in their home country's economy. Onshoring, on the other hand, is typically more expensive and can limit your talent pool. For example, a company in the USA with outside teammates from the USA too, perhaps in different cities.
What is Nearshoring?
Nearshoring definition depicts the case when teammates are based in a foreign country but are in the same general time zone. Nearshore employees for USA markets are frequently found in Latin America, with the same time zone coverage.
Nearshore is staff augmentation that reduces scheduling concerns while also giving a bigger talent pool and, in most cases, lower costs than onshore staffing. Many nearshore employees will also share cultural and linguistic understandings. In Latin America, their English skills are good, and cultural understanding of the United States is prevalent. A good example is a company in the USA receiving IT staff augmentation services from countries like Mexico or Brazil.
What is Offshoring?
Offshoring definition is used to refer to a teammate who is located in a different country than the in-house team. This is the simplest offshoring meaning. It is regarded as the cost-effective method of outstaffing which provides access to a huge number of candidates of the highest expertise. Companies seek staff augmentation services from suppliers in far-flung locations, most commonly Ukraine, where skill pools are plentiful.
Offshore, abroad, and foreign IT staff augmentation are all phrases that are used interchangeably. Offshore staff augmentation has some of the same advantages as nearshore staff augmentation, expert for cultural differences and time zones. However, this, in turn, can become a plus if we consider it from the point of view of the almost uninterrupted development process.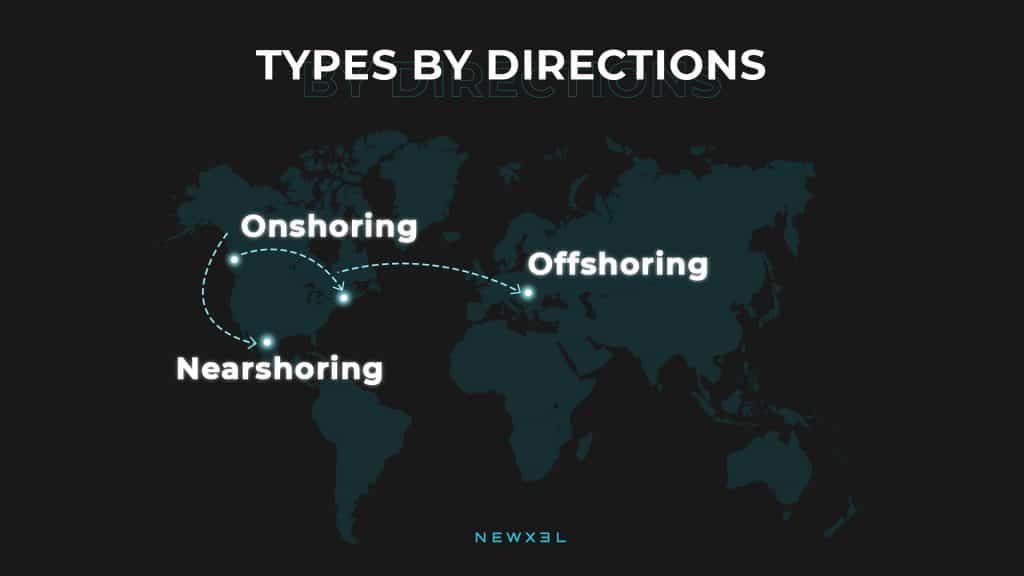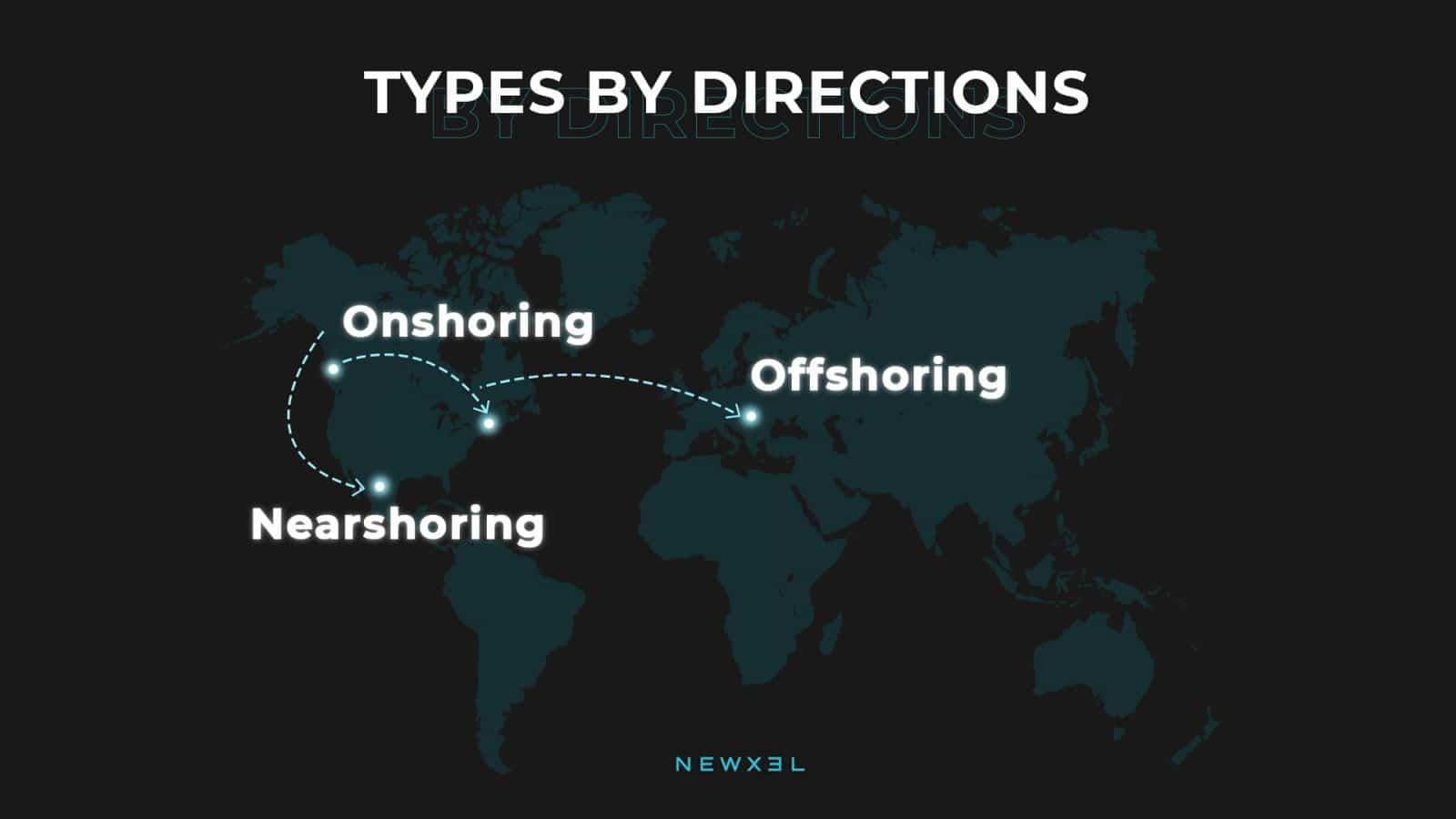 Nearshoring vs. Offshoring
To compare nearshoring vs offshoring, there are certain factors to consider.
Access to talented developers
When senior executives seek to fill tech skills gaps in their organizations, they weigh the benefits of offshoring vs nearshoring. While near shoring gives a limited supply of experienced programmers, offshore enables access to millions of IT experts looking for work. For example, Ukraine, a country in Eastern Europe, connects worldwide business with over 212,000 tech experts.
Financial benefits
Cost-effectiveness is difficult to quantify with nearshoring, especially if you're based in the United States and nearshore to Canada. Offshoring, on the other side, can save up to 70% on expenses in nations like Ukraine due to lower developer salaries and cheaper taxes. The majority of local programmers operate as sole proprietors and pay only 5% in monthly income taxes.
Time zones
Nearshoring is the solution that allows you to have a similar time with your provider while also receiving an immediate response. Offshoring, on the other hand, provides an unanticipated benefit of time differences: nonstop business processes. Because they are always available for their consumers, this is especially advantageous for organizations that delegate technical support.
Management process
Unlike nearshoring, IT businesses used to offshore less because their executives couldn't visit their overseas headquarters frequently. However, the epidemic has made remote work a requirement; worker locations are no longer relevant, and offshore has become up-to-the-minute. Even if their teams are miles apart, tech companies organize and run their teams using online platforms like Zoom, Slack, or Skype.
Intellectual property rights
When developing online or mobile apps with outside providers, every forward-thinking business leader wants to maintain IP in-house.
Offshoring vs. Onshoring
To compare offshoring vs onshoring, there are some factors we need to consider:
Price & Expertise
When compared to onshore or nearshore options, offshoring is much more cost-effective for IT staff augmentation, offering, in some cases, even better skill sets and expertise. On the other hand, onshoring is the most expensive alternative. In affluent economies, IT specialists are usually always in short supply, hence they command a premium.
Language and professional culture 
Because there are so many 'offshore' outstaffing sites, there is a greater degree of variation in language and professional culture compatibility between the employer and outstaffing partner.
When working with onshore partners, on the other hand, language and professional culture compatibility is usually not a challenge. However, there's no surety that onshore experts will have a solid professional level of English if the client organization's working language is English but their native language isn't.
Legal and tax systems
The legal and tax systems in offshore outsourcing locales are frequently substantially different from those in the client organization. In some situations, this can be advantageous. However, it can cause issues, especially if the two countries do not have formal tax arrangements in place.
So, when bigger sums of money are involved, the accessibility of legal recourse is unquestionably a risk aspect to consider. But, in an onshoring model, the outstaffing partner may assist on this and make things work.
IT Staff Augmentation Services by the Form of Cooperation
Staffing services can also be distinguished based on the best of your company's specific requirements by the form of cooperation.
Traditional Outstaffing Services Providers 
These traditional vendors provide services based on specialized levels of skills for specific projects. With this type of service, you can hire talent of any required specialization regardless of the technological stack. Best fit for hiring full-fledged development teams.
Boutique Agencies 
These are small staff augmentation companies that emphasize specialized talent. They require highly skilled personnel for times when you would need particular skill sets. They offer very specific professionals, albeit at a high cost.
On-demand Talent Platforms 
These platforms offer access to self-regulating experts through online resources. They are best for needs based on tasks for particular or multiple skill sets. There are minimal recruitment hassles as they provide quick hiring and flexibility for remote skills. However, it is a little challenging to differentiate the candidates, and also, the talents are shared around the globe.
Freelance Recruiters 
These contractors are approached directly by companies that are seeking their services. They offer highly skilled staff for positions that should be occupied by particular experts. They offer good quality but it is often hard to find and maintain such relationships. Besides, one recruiter can't close, for instance, 5 positions as quickly, as big vendors do.
Newxel: Your Reliable Service Provider
At Newxel, we offer flexible, reliable, and proven IT staff augmentation services in Ukraine. Regardless of the specificity of your project, you can rest assured that our thorough recruiters will assemble a proficient team of tech experts to exceed your expectations on a reasonable budget.
So, do well to contact us if you want to hire programmers remotely to augment your team today.