Explanation of the Difference Between Recruitment and Talent Acquisition
Many people in the corporate world do not realize there is a difference between talent acquisition and recruitment. So, it is not uncommon for them to use these words synonymously. But, as much as they are all strategies used to bring in new employees, the hiring methodologies leveraged in both differ.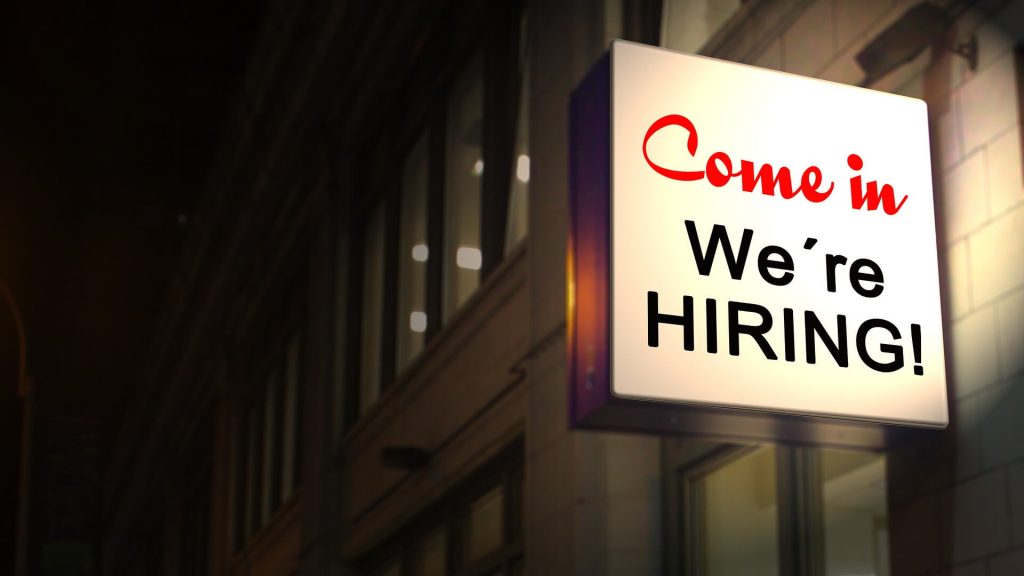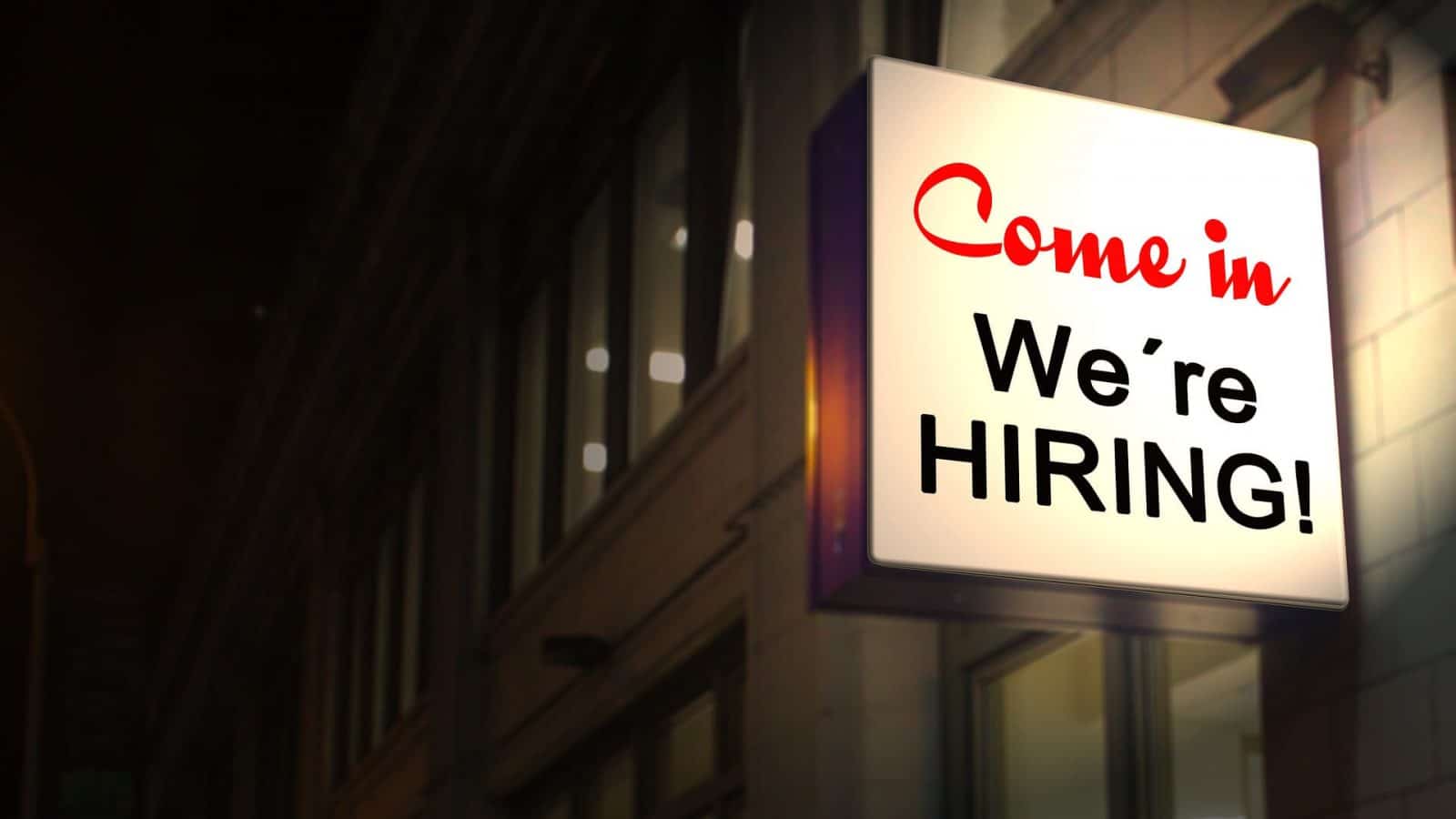 This article focuses on everything you need to know about recruitment vs. talent acquisition, helping you recognize the more valuable option and how you can strike a balance between the two. But first, we will dig deeper into a recruiter vs. talent acquisition specialist, explaining their duties and sharing in-depth how Newxel can build the perfect team for your business.
Let's dive into the details.
Talent Acquisition vs. Recruitment Specialists: Who Are They and What Are Their Roles?
Talent acquisition and recruitment specialists harness the latest IT hiring trends and work toward bringing in competent professionals that will be excellent additions to any organization. But before we learn more about what they do, we must first differentiate these often interchanged terms.
So, recruitment is where HR managers make immediate placements to address a just emerged talent shortage. Since the employee is needed right away, the company picks the better candidate among the available interviewees. (even if they do not check all the boxes)
On the contrary, talent acquisition is more of a progressive plan to have additional experts join a company. The business takes a strategic approach to find talents who will fill executive or niche-specific appointments in the future. It is a master plan that keeps an eye out for valuable professionals with highly specific skill sets that align with the company's goals.
So, what is the difference between a recruiter and a talent acquisition expert?
The Main Differences of a Recruiter
The primary distinguishing features of recruiters include:
Short-term hiring strategy
A recruiter needs all hands on deck at the end of the day. So, when a job opening presents itself, they will immediately call out applications from prospective employees through advertisements. Then, they hold interviews and onboard the successful candidates shortly after.
Focuses on educational background and work experience
During the screening process, a recruiter will focus on whether the applicant's educational background and work experience are enough to facilitate their success when handling the current job's responsibilities.
To fulfill staffing needs, a recruiter will source locally. They will hunt down candidates on job boards and social media, leveraging various traditional advertising channels and employee referrals.
The Main Differences of a Talent Acquisition (TA) Specialist
Notable features of a TA specialist include:
Applies a progressive hiring tactic
TA specialists are not under pressure to bring in new employees ASAP and will take time to find the perfect people for the posts. In addition, they will often foresee a company's future needs and continuously scout for niche experts. That means the companies will have ready talent on demand for potentially hard-to-fill positions.
Educational background and work experience are vital to a TA specialist, but also is talent!
A TA specialist will look beyond work-related certificates, paying particular attention to candidates with distinctive selling points to give their company a competitive edge. They are eager to learn about skill sets that potential employees have under their belt. If the skills complement their business goals, the specialist will almost be willing to move mountains to onboard the professional.
Sources locally and internationally
A TA specialist will conduct rigorous talent searches, trying out a host of acquisition strategies. They will, for instance, approach the industry's top talents, leverage the power of social networks, source from job fairs, and sometimes outsource offshore experts.
Leverages technology for better service delivery
Considering that 73% of employers believe acquiring skilled personnel is tough, a talent acquisition recruiter will use technology to spot specific profile traits in potential candidates.
In the case of an offshore recruitment process, they will harness the power of big data analytics to monitor potential employees, helping predict their probability of succeeding in the future. Additionally, they use it to refine hiring procedures and improve the quality of hires.
What Should You Focus on First — Recruiting or Talent Acquisition?
Recruitment and talent acquisition are two sides of the same coin. However, considering CNBC reports there are 10.9 million job openings in the United States yet companies struggle to fill these positions, talent acquisition is the hiring approach that should get you acquainted with how to recruit top tech talent.
Since it is forward-looking, the new hires have the potential to hold future positions of leadership. Additionally, the knowledge, skills, and innovations they bring to the table help establish the brand as a thought leader.
Although, this is not to belittle recruitment.
Sometimes an uninspired employee, one who is looking for greener pastures or another that is transitioning into another career, might leave an office seat unoccupied. Depending on the company's workload and workforce, you might not have the luxury to plan strategically. The only option you might have is to warm up the seats before they even turn cold.
In this case, recruitment allows you to meet the organization's last-minute hiring needs.
Nevertheless, when it's all said and done, talent acquisition is a fool-proof plan to effectively cater to such employment bottlenecks. Moreover, since talent acquisition experts are on a ceaseless quest for quality hires, you can rest assured of a continuous talent pipeline.
How to Strike a Balance Between Recruiting and Talent Acquisition?
Even with the difference between talent acquisition and recruiting, the importance of finding a middle ground cannot be over-emphasized. However, to achieve this balance, here are the various vital things every entrepreneur needs to do.
Identify your hiring needs
This is the first step to determining whether to go the recruitment or talent acquisition way.
Take a scenario where your highest performing sales representative communicates they will be joining another company, putting in a one-month notice. Again, this situation is nothing human resources would have foreseen, forcing them to make quick recruitment.
On the other hand, if your IT department realizes the need to build a mobile payment app to facilitate the company's e-commerce efforts, you might need to hire a Golang language developer. You are creating a previously non-existent position, so you need to put more thought into the developer you hire. And since it requires you to look beyond their technical prowess and evaluate their critical thinking, adapting skills, and many more, talent acquisition is the better fit.
Do not prioritize speed over quality and vice versa
Even with an urgency to make quick placements, do not lose sight of what's at stake. Conduct a thorough screening process to make certain you only onboard quality hires that will help the company succeed.
Alternatively, TA specialists cannot spend prolonged periods searching for adept workers even with flexible onboarding timelines. Officevibe reports that top talents tend to get off the market in as little as ten days, so businesses will often come up with timeframes that these specialists must meet.
In that case, it is vital to seek talent acquisition and recruiting experts to help build a talent pipeline fast.
Build Your Team with the Best Recruiting and Talent Acquisition Experts
Newxel is an outstaffing and offshoring company that can help you get a hold of niche talents ideal for your unique needs. We understand how to hire programmers for a startup and large corporations in just 3 to 5 weeks — developers who possess the exact skills and expertise needed to handle projects of varying complexities.
We pride ourselves on the provision of quality services. Our hiring capabilities range from building a dedicated development team of tech experts to getting distributed talents who possess the skills to meet company demands and to building an offshore R&D center to expand international presence. We work across all industries, only onboarding quality local and international hires that are an asset to your business's long-term growth.
As people-centric specialists in recruitment and talent acquisition, employee retention is always top of mind. We employ dedicated team retention practices and test the candidates for brand commitment, significantly decreasing employee turnover. Furthermore, we offer flexible hiring processes to boost the chances of success.
Some of the brands we have helped expand their talent pipelines include:
Anodot
Ceragon
Hideez
Celeno
Feedvisor
Kenshoo, and many more.
Click here for more use cases.
Other services that we offer include creating branded and comfortable office spaces for your development team, providing advanced IT infrastructure, finance & legal support, HR & People Partner services as well as administrative support.
Final Thoughts 
As you realize, talent acquisition triumphs as one of the primary facilitators for corporate success. It is a surefire way to create a funnel of savvy experts who align with your company objectives and guarantee results.
To get started, all you need is to communicate your needs and project requirements. Then, Newxel will assess the market and provide you with crucial information on the prospects and their expectations. Next, we will set up a meeting, go over the project's intricacies, and sign an agreement. Once everything is set, you start managing your team.
Contact us today for more information.
FAQ
What are recruitment and talent acquisition?

Recruitment is where HR managers employ workers within a short period after an opening emerges — mostly within a month or two. Talent acquisition, on the contrary, is a hiring approach scheduled for the near future, requiring human resources to plan diligently where and how to source professionals with specific skillsets.
Talent acquisition vs. recruitment, which one is the best?

Talent acquisition stands tall as an invaluable game plan to source top talents. However, recruitment is still vital where a need to fill unexpected vacancies crops up.
Who is a talent acquisition specialist vs. recruiter?

The scope of work for both these specialists revolves around bringing in skilled workers. However, the former will be more strategic, paying more attention to the candidate's skill sets, while the latter is keen on their educational background and work experience.
Contact Us