A Strong Alternative to Traditional Outsourcing – IT Staff Augmentation
Some leading companies like Apple, Amazon, Nokia, or Slack do not shy away from outsourcing services, while others prefer to keep the development process, knowledge, and product vision inside the company. And it's quite clear why…

Do you remember the CIO.com blog post? How Apple, in pursuit of profitability, created two of its strongest competitors through its outsourcing strategy. Yep, outsourcing often comes with the following risks: hidden costs, loss of control, intellectual property issues, low quality or low control, etc.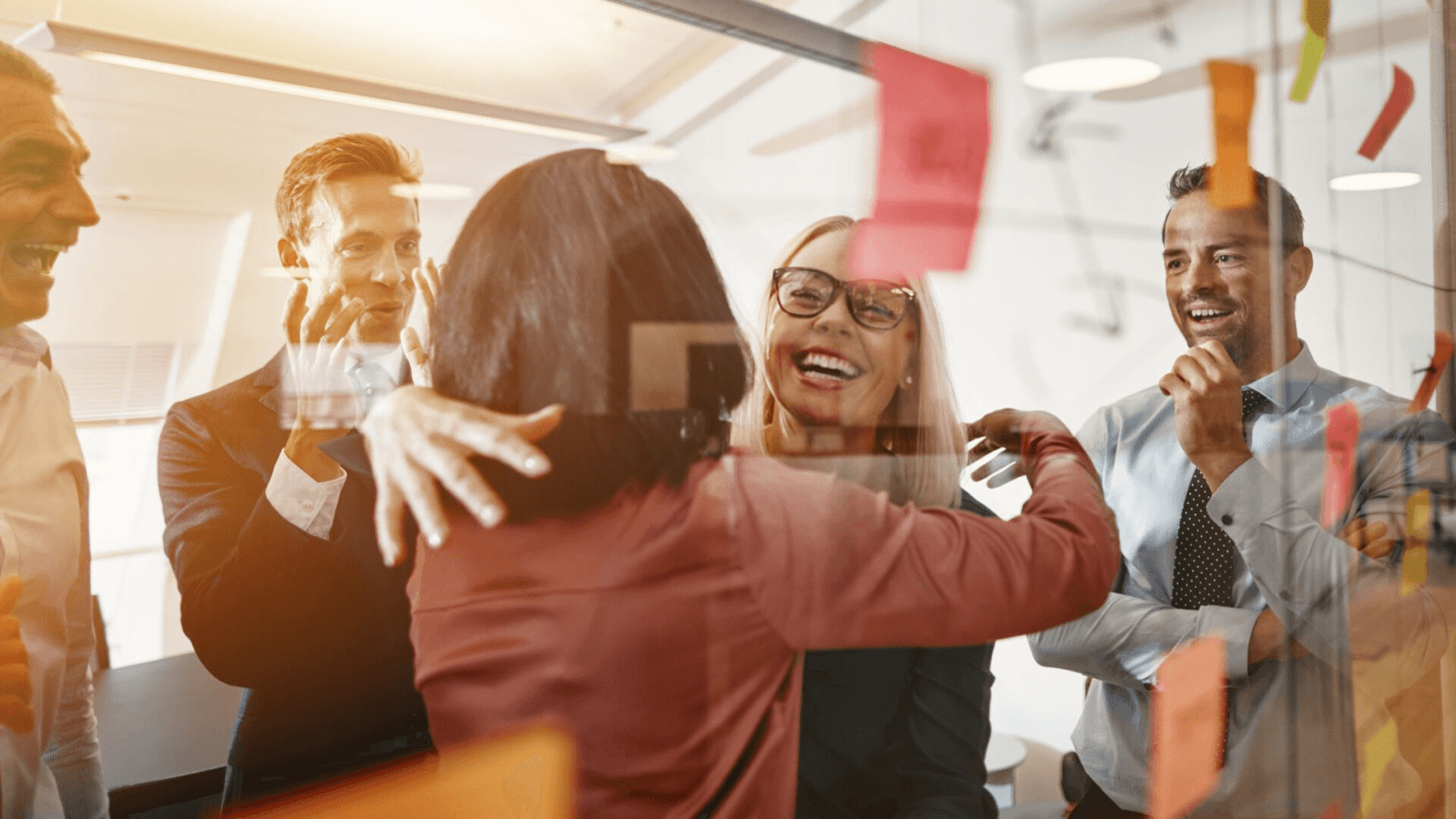 Some leading companies like Apple, Amazon, Nokia, or Slack do not shy away from outsourcing services, while others prefer to keep the development process, knowledge, and product vision inside the company. And it's quite clear why…

Do you remember the CIO.com blog post? How Apple, in pursuit of profitability, created two of its strongest competitors through its outsourcing strategy. Yep, outsourcing often comes with the following risks: hidden costs, loss of control, intellectual property issues, low quality or low control, etc.
Let's shed some light on the alternative to outsourcing. The primary request is the same – startups or companies need software engineers, QA developers, UX designers, etc who are willing to work for them and help increase margins and outperform competitors. The shortage of skilled developers locally makes the hiring process more complicated.
An alternative model often called the Extended Development Team or today's buzzword – IT Staff Augmentation. The following distinctions make it more reliable and efficient in comparison to the outsourcing model.
Hiring process
The extended development team will be exclusively recruited for you, according to your specific requirements and project goals. For instance, at Newxel, we don't have developers on our side, we have much more – access to a vast tech talent pool.
The recruitment process starts after receiving detailed team requirements from our customers. It's vital to mention team size, job description (stack, tasks, software developer's qualification level, etc), budgets, hiring process and who is responsible for each stage.
Candidates pre-selected by our recruitment experts also get interviewed by you. Only you can make the final hiring decision and tell us whether the candidate is suitable or not, who gets hired and who gets rejected. Moreover, Newxel provides a full-transparency in the candidate salary negotiations process. We build a long-term partnership with our customers and transparency is essential for both sides.
In short, staff augmentation services allow you to take an active part in the recruitment process and pick the right candidates. An offshore vendor is responsible for the hiring process to connect you with superior candidates quickly.
Team and Project Management
The extended development team operates in the same way as your in-house team, just located in a foreign country. Manage your offshore staff in the way you prefer using your ideal methodology: Agile, Scrum, Kanban, Scrumban, etc. Don't forget about establishing a direct communication process and sharing clear goals with your offshore-based team.
In short, compared to project outsourcing, staff augmentation provides more control over the workflow and the team. When you handle the management operations yourself, it gives you more authority than when you leave team management to the outsourcing provider.
Ways to manage your extended development team
– Remote management with regular stands up meetings and visits.
– Hire a manager in the offshore country who will be responsible for the team and project management (Team Lead, Product Manager, etc). In this case, you should establish direct communication with a manager, share your goals, vision, and stages with him/her.
Costs
The most flexible and transparent pricing model is called Cost Plus. You know exactly how much each of your developers is paid, what taxes and payrolls are covered, and what services are included in the vendor's monthly fee.

Fixed monthly fee includes:
Recruitment
HR processes
Newxel Account Manager (daily support)
Newxel People Partner (daily support)
Separate office space
Well-equipped workplace for each of your employee
Equipment
IT & Network Infrastructure
Security
Client Branding
Legal support
Finance support: bookkeeping, payroll, accounting
Office management and maintenance services
Support with purchases
Business travel support
Social Benefits for your employees
PR support
Get in touch with us to Request a Free Estimate 
Intellectual Property Protection
Sharing IP assets with an outsourcing company may lead to some risks and irreparable harm. Yep, IP is at the heart of your business. Choosing a staff augmentation model you protect all valuable assets and IP rights.
As an offshore team vendor, Newxel doesn't have access to your code, test data results, confidential information or any other information associated with the development process. Your extended team operates in isolated office space under your direct guidance, protecting project outputs and IP rights.
Also, at Newxel we retain a highly secure IT infrastructure for your confidential business information, which is reinforced by executing a legal contract – NDA.
Constant Support
Along with a dedicated development team, you will be provided with the full and constant support of the offshore vendor. A dedicated account manager acts as a bridge between you and your extended team.
Newxel's operation team: HR managers, recruiters, finance, account, legal and facility managers, and system administrators work to fulfill your needs, build and support your development team in Ukraine. While you and your extended team develop innovative software products or solutions, we take care of HR and all back-office services.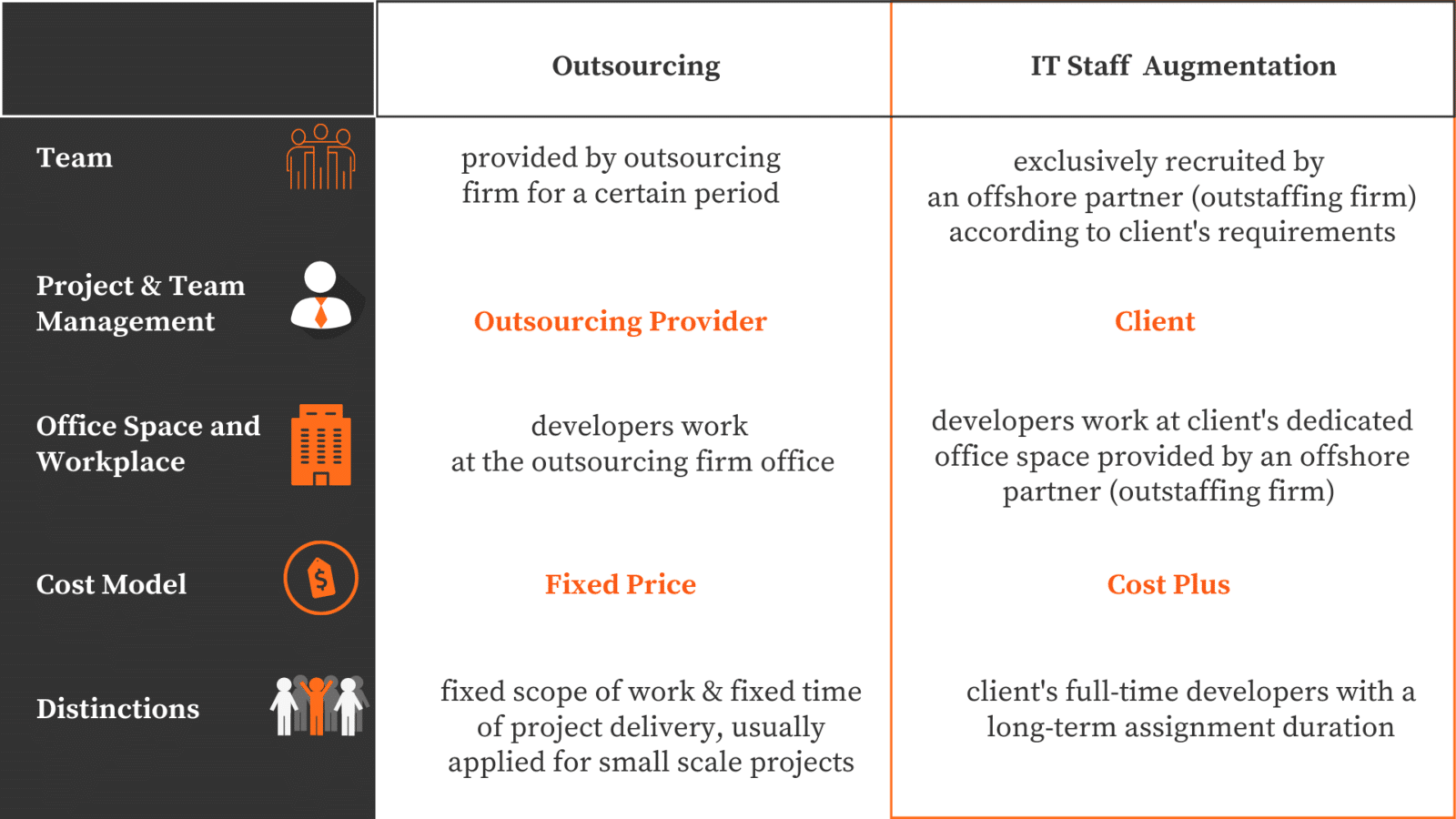 Here are some major causes why companies expand in-house workforce with an offshore development team:
high demand for programmers, consequently, a shortage of locally available tech talents;
rare technical stack;
local developers are not initially qualified enough;
outsourcing experience was not so good or doesn't fit your business model at all;
freelancers are not able to provide an appropriate quality or allocate the time needed for implementing software development goals.
RELATED POSTS
The Benefits of Working with Dedicated Team Instead of Classic Outsourcing or In-House Team
6 Reasons for Israeli Companies to Choose Ukrainian Development Teams or R&D centers