Hire Dedicated Remote Development Team: What You Need to Know to Find Best Talents
As established companies like Google, Cisco, and Microsoft outsource most of their development processes, small and medium-sized companies are following their lead and turning to offshore teams to access top-tier software engineering talents. According to Finance Online, an estimated 96% of companies hire remote developers in some capacity – with incredible outcomes on their bottom line.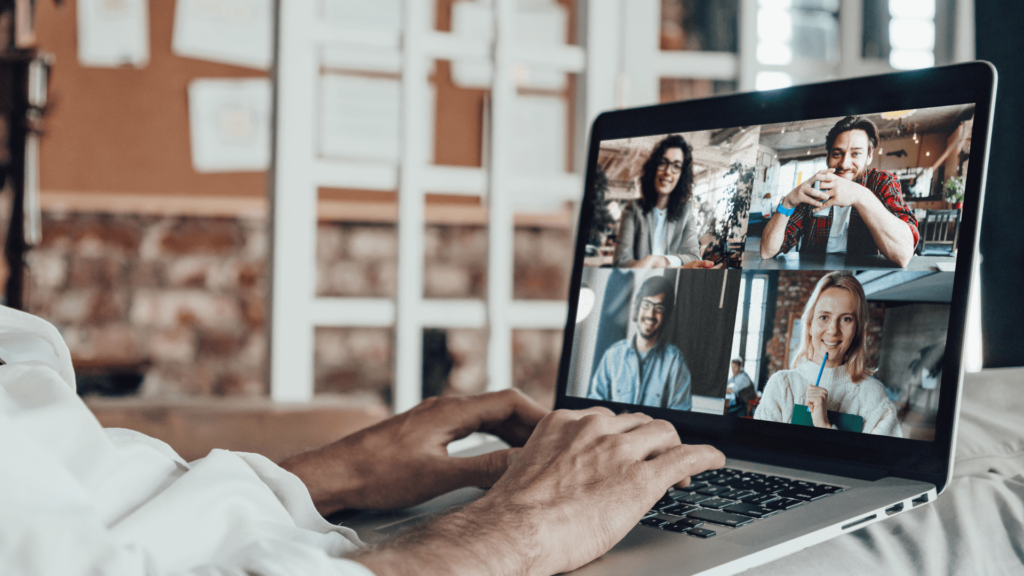 In fact, recent statistics show the fastest-growing companies adopt the offshore models — which are projected to equal or even surpass the traditional fixed office locations by 2025.
But how exactly do you go about hiring a remote team of developers?
This article focused on how to hire a remote development team, what qualities to look out for, and its cost. We will also dive deeper into the challenges you can expect, the model options to consider, how to manage a remote team of developers, and how Newxel can help you find the best talents.
What is a Dedicated Remote Development Team?
This is a group of top-level software engineers who have been put together to remotely work on a development project(s). The team has a proven track record of delivering high-quality work in the client's area of need and is 'dedicated', meaning they will exclusively work on that specific project until completion.
The main advantage of a dedicated remote development team is that it allows you to tap into a global pool of talent. You can find developers with specific soft skills and experience, without being limited by location.
If you're considering hiring a dedicated remote development team, a few things should remain top of mind.
First, you'll need to clearly define the scope of the project and set realistic deadlines. Next, you'll need to find a team that you can trust to deliver quality work.
You also need to set up excellent communication channels. Doing so facilitates seamless communications between the remote and in-house teams, allowing you to give the team feedback and direction as needed.
A dedicated remote team can be a great solution for companies that need to scale their business and grow.
Best Countries to Hire Remote Software Developers
If you're looking for the best places to have a remote development team, here are some countries to consider.
This country has a strong technological sector, and is a great place to find remote software developers. Its economy is growing rapidly, and the government has made significant investments in education, making it a hub for learned persons in Europe.
Bulgaria has become a popular destination for companies looking to hire web development team as it offers many benefits such as low costs, an English-speaking workforce, top-notch education, and highly skilled talent.
Romania is a sought-after destination for outsourcing companies as it provides high-quality programming services at competitive rates. It offers other great benefits in terms of a friendly work environment, an excellent educational system, a well-educated and English-proficient workforce, and an attractive tax regime.
Ukraine is another good place to find top-notch remote software developers as its professionals boast impressive English proficiency. The country is also widely recognized for its skilled remote workers and good infrastructure.
Germany is one of the best countries to find remote engineers to build IT programs. The professionals are keen on maintaining high-quality coding standards and generally, there is an ease of doing business in the country.
Poland offers many benefits such as an attractive climate, and a good education system, making it another popular destination.
The country has not experienced any major economic crisis since the early 1990s, which makes it an attractive option for any company looking to hire a remote engineering team and expand its software engineering talent search.
Cyprus's highly skilled workforce combined with a  government's focus on making ICT a priority is rapidly evolving this island nation into a software development and R&D hub in Europe.
Israel is known for being one of the most technologically advanced countries in the world, with several high-tech startups emerging from its universities and colleges every year. It also has excellent internet infrastructure and a reliable power supply, making it an excellent remote location for software development.
The UK has a large population of techies, which makes it a great place to recruit top-notch talent at reasonable prices.  It is ranked as the top country for business by Forbes magazine and named by EU Chamber as one of the top 5 European countries for Business in 2020
The USA is among the best countries for scaling engineering teams, as it is home to some of the most innovative technology companies in the world. The availability of skilled individuals makes it easy for companies to hire remote development teams USA at reasonable prices.
Canada offers plenty of opportunities for hiring remote development teams from any part of the world due to its proximity to the US and Europe. It also offers high education and training standards, which helps streamline recruitment processes as well as reduce costs considerably.
…
Want to hire a remote development team for your next IT project?
…
Models and What to Choose for Your Business Needs?
Different models for working remotely with dedicated software engineering teams exist, and they all have their benefits. Some of the most popular include:
1. Dedicated Development Team
This is a flexible and transparent model where you can recruit experienced software engineers and establish a solid local development team in the country of your choice in just a few weeks. The team is responsible for the entire lifecycle of your product, from coding to testing and deployment on production servers.
2. Distributed Development Team
This model is similar to the previous one, but even more flexible because it allows you to hire remote development teams from different countries to even work on multiple projects at once if you're, for instance, launching multiple products.
It's among the top preferred outsourcing models as it allows you to hire any required rare talent across time zones and geographical locations. This can be a great way to maximize your time and resources, and spread out the workload! To adopt this model properly you need to consider co-located vs distributed teams pros & cons.
3. Team Extension
With this model, you can add additional members to an existing dedicated offshore development team, so that you have a smaller number of remote employees but still get the same benefits as before. This allows you to scale your team as needed while maintaining the same level of quality and consistency in your work product.
4. Global R&D Center
This model works well for large companies who wish to outsource their IT needs to a vendor. Newxel is one such vendor that specializes in providing third-party services for other companies' IT needs. In its R&D Center model, the company helps clients hire dedicated remote development teams on a large scale, providing them with the full complement of a separate office and all-around support.
5. Hiring remote developers for a Project
This is another option where you can hire dedicated remote software engineers as needed for particular projects. This model is often used when your business needs a certain number of engineers but you don't have enough time, resources, or money to hire them full-time. The model allows you to bring in just the right number of people you need for a specific project and then let them go once it's done.
Popular Ways to Find a Dedicated Team for Remote Software Development Projects
Finding remote employees to help build your IT programs can be a daunting task, especially if you're just starting out. But there are plenty of ways to get started and find an awesome team.
They include:
If you're looking to hire remote software developers in your area, consider LinkedIn. You can use the search function in your browser to find people who have listed themselves as developers.
You can also go to Meetup to find groups dedicated to finding developers. They often organize events where they talk about their experiences working with remote employees and share tips on how they've done it successfully (or not so successfully)
Business Listings (E.g, Clutch)
Business listings like Clutch can be a great place to start. Simply search for "remote developers" or "remote teams" on the site. You may be surprised by the number of companies with this exact phrase in their profiles!
There are plenty of freelance platforms designed specifically for remote work like Upwork, Freelancer, and Guru. Note that these sites are not free to use, but they provide tools such as feedback ratings and messaging between users who have worked together before, which make it easier to find quality candidates and avoid falling victim to fake reviews and other scams!
Full-service companies like Newxel specialize in helping businesses to find the right team that fits their budget, preferred hiring process, model, and location.
How Much Does it Cost to Hire a Remote Software Development Team?
Hiring a remote team of developers can be a great way to get the talent you need without breaking the bank. But how much does it cost to hire a remote development team?
There are a number of factors that will influence the total hiring cost, including the size of the team, their location, and their skill sets.
To give you an idea of how much it might cost, we've compiled a list of average hourly rates from a few countries.
As you can see, the cost of hiring remote development teams varies widely. To get the best price, you will need to research and compare rates.
If you're not sure how to hire a remote software development team for your project, we can help. Contact us today to get started.
…
Do you need help hiring remote development teams for your project?
Contact us and we'll be happy to help!
…
Challenges of Hiring a Remote Development Team
The biggest benefits of hiring remote developers are clear:  access to a large talent pool, greater flexibility, and cost efficiency. But there are challenges, too, which include:
Finding a good development team that can create high-quality products, fast and on time.
Ensuring that the developers you hire have the right experience and skillset to deliver what you need.
Ensuring the team can provide support when needed, whether it's technical or otherwise (for example, answering questions during product development).
Effective communication and fluency in English in both speech and writing
Managing team members from countries with significant differences in time zones.
Newxel can help with all of these challenges. We have a team of experienced developers who are ready to work on your project. We use a variety of communication tools to make sure we're always in touch. Our rigorous quality assurance process guarantees quality products that exceed expectations.
How to Choose the Best Remote Team: Checklist
To engage in offshore engineering, you must make sure the candidate is qualified for the job.
Here's a checklist that will outline how to hire a remote development team for the best results.
1. Find out their level of experience.
Some companies prefer experienced developers while others prefer newbies. The one to pick depends on the complexity of the project and your budget.
2.  See if they have any previous projects that were successful or not.
If they have a portfolio of work that has been completed successfully, then this means that they are trustworthy and reliable. If there were problems with their previous projects though, especially those similar to your scope of work, that's a red flag!
3. Ask for references
Ask for references from previous employers and clients, so that you can get a better idea about their performance.
4. Contact them
Contact them via email, Skype, phone numbers, and facetime. Having a one-on-one conversation will tell you more about their character and personality, helping you gauge whether they are your company's perfect fit.
What is Newxel's Role in Hiring a Dedicated Remote Development Team for Your Project
If you're looking for a trusted global talent provider with a remote team of programmers dedicated to working with you on your long-term projects, Newxel has got you covered!
As an authority company,
We have a proven record of delivering high-quality, on-time, and on-budget results in both new and existing projects.
We ensure the developers we hire for the client are highly skilled and experienced professionals who can work across various platforms and languages that are suited to the client's specific project needs.
We know how to build a strong culture with a remote team

 to retain them at your project. 

We only work with developers who we are confident will be 100% committed to the client's business goals and willing to help with any issues that may arise during your project's development.
We have a long history of working with clients from different industries such as finance, telecoms, gaming, etc.
We have no limitations on project scope and budget size as we understand that every project is unique and needs its own special approach.
Conclusion
The right remote development team guarantees time and money savings while still getting high-quality results. However, it's important to take the time to hire talents who will ensure customer satisfaction if not exceed expectations.
…
Interested in hiring a talented remote software development team?
Getting started is easy! Click here!
…
Frequently Asked Questions (FAQs)
How should I hire a remote dedicated software development team?

When looking to hire remote dedicated software development teams, it is important to consider the team's skillset, experience, cost, and ability to work together. You will also want to make sure that the team is a good fit for your company culture.
What are the key reasons to hire a remote dedicated software development team?

There are many benefits to hiring remote dedicated software development teams, including access to a global pool of talent, increased flexibility, and lower overhead costs.
Is Newxel a hiring agency?

Newxel is a global talent provider of top-tiered software engineering talents. We specialize in helping businesses find and hire the best remote team of programmers for your project, and we offer a 100% satisfaction guarantee.
Contact Us