Part 2: How to Find a Reliable Offshore Software Development Partner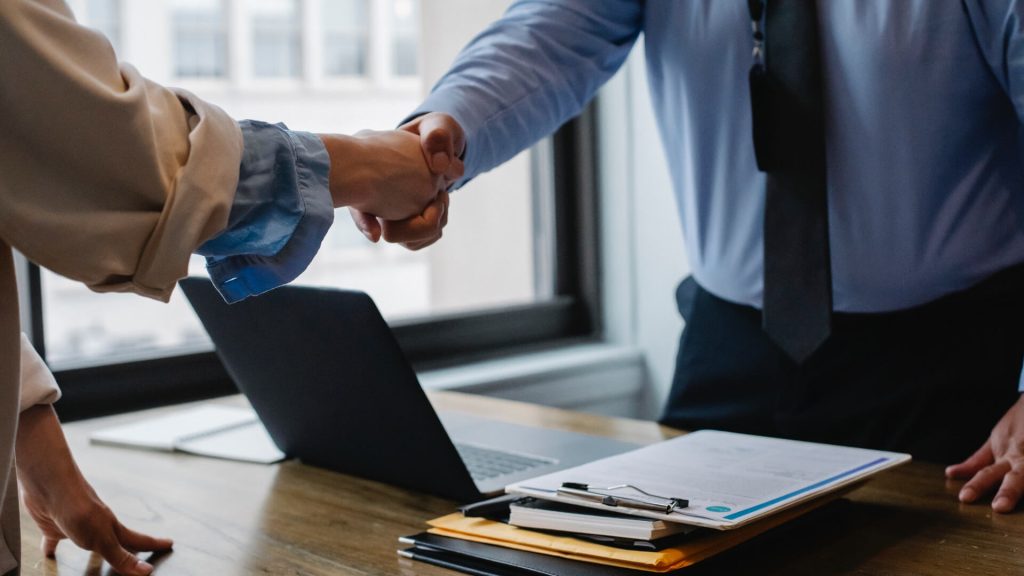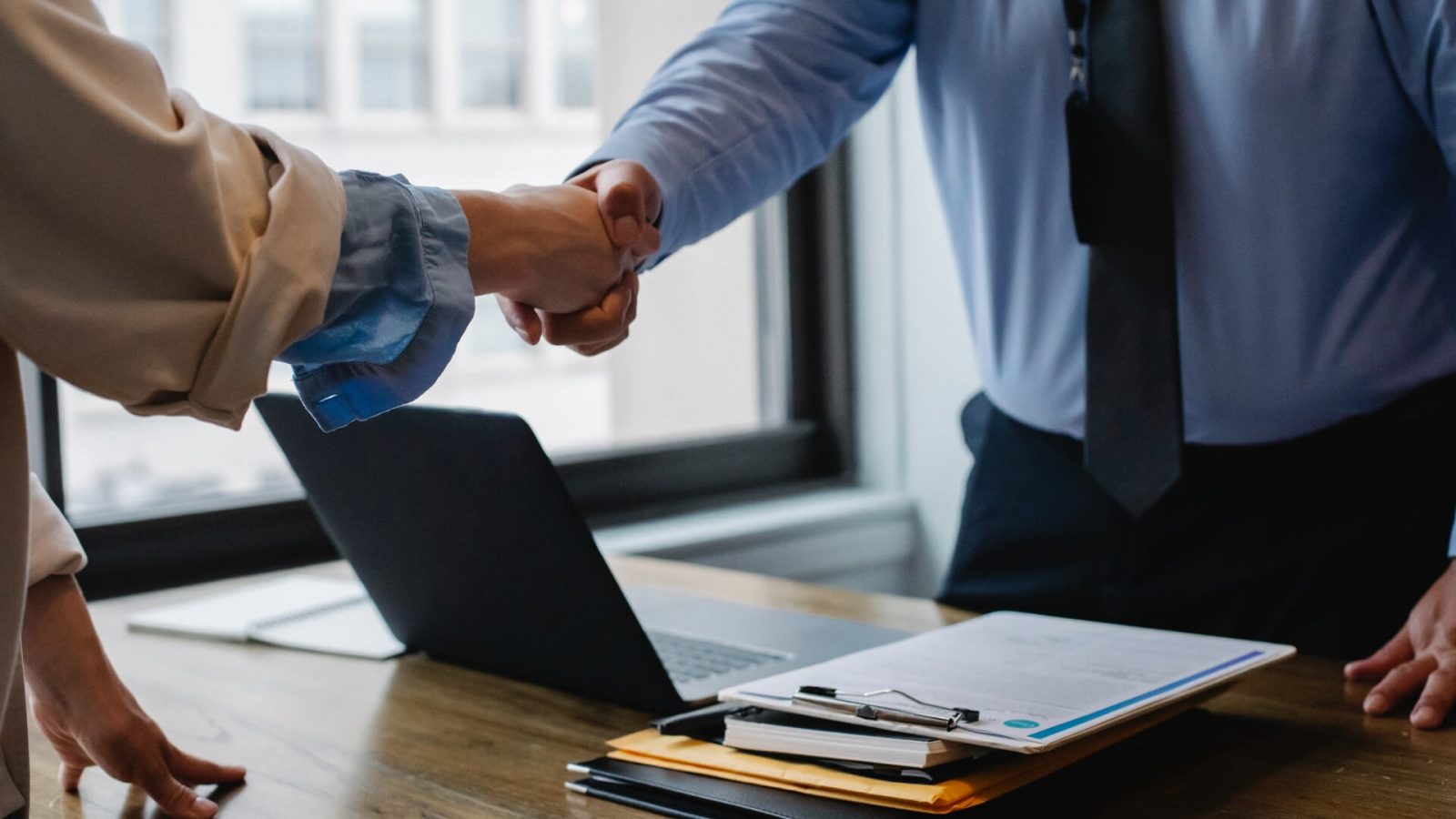 According to Statista, Ukraine is among the leading countries in offshore business services. It ranks this high thanks to being financially sensible, having necessary and readily available people skills, and a favorable business environment. Besides, compared to other destinations, the country scores well on digital resonance.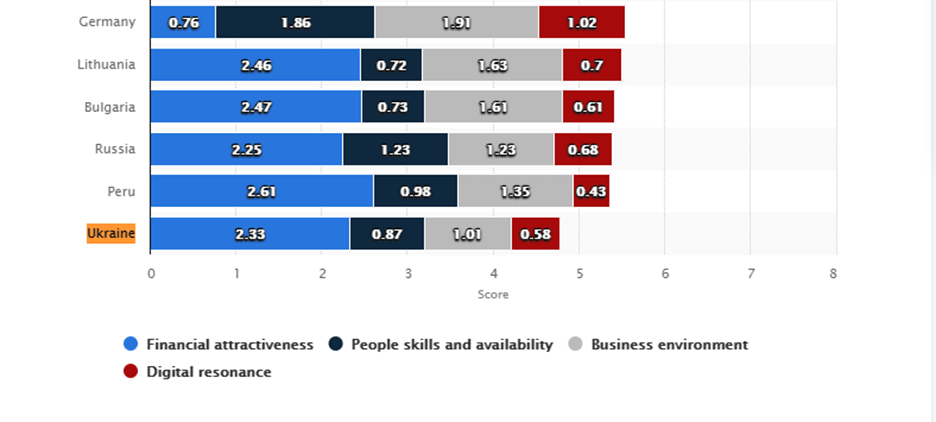 Source: Statista
Meanwhile, for any company or startup in the USA, Israel, Europe finding an offshore software development in Ukraine remains an excellent way of completing various IT projects. If you are a business executive looking for competent Ukrainian developers to join your in-house team, below are the stages to follow and things to consider when choosing offshore prospective partners.
Stages of Finding an Offshore Development Partner in Ukraine?
It's necessary to implement three essential stages before selecting an offshore-software-development partner. After all, due diligence is vital since your outstaffing provider is responsible for paramount matters such as the hiring of programmers, HR processes, back-office services, etc
Research
For one, you need to find out more about the geographical location of your outstaffing provider. This way, you understand time zone differences, how your cultures align, available facilities, and legalities.

Clutch and GoodFirms are excellent online resources to start your research. You can use them whether you don't know how to choose the right software development partner or IT staff Augmentation provider, and filter companies here by location, ratings, relevant cases, number of clients, charges, etc.
Negotiations
After researching and identifying the right offshore development team partner, it's time to negotiate. Some things to deliberate on include:
 Pricing: ensure the cost model fits you and be sure that it is transparent enough.
 Services: ask about the services you will be provided with and ask for a comprehensive services description if needed.
Personal Visit
Since there's a high chance you will make negotiations online, it is essential to organize a visit to the vendor's premises. Doing this helps in cultivating an excellent working relationship and in understanding each other's culture.
A personal visit can also help you get an idea of the physical facilities at the vendors, project management styles, etc. Moreover, some agreements can be finalized during the visitation.
Things to Consider When Choosing an Offshore Software Development Partner
Some important considerations when choosing a partner to set up an offshore development team:
Hiring Speed
You need to check the speed of hiring a specific vendor. As a business, the goal is to cut the time to market significantly. This way, the establishment can maintain competitiveness and stay ahead of other players with similar products.  The length of the recruitment process will mainly depend on tech expertise and the number of offshore software developers you require. Therefore, provide your partner with the most detailed job descriptions and share your expectation.
Tech Recruitment Expertise and Team Sizes
It is essential to pay attention to the technical expertise of an outstaffing vendor before hiring them. If you prefer a specific tech stack, it makes sense to settle on a provider that has it.
You also need to gauge and ask regarding the team of tech recruitment experts that will work on searching and finding offshore developers for your dedicated development team in Ukraine.
Model of Cooperation
Will you be involved in the recruitment process, salary negotiations, or team management? These are some questions that will help understand the way both of you can work together.
Scope of Services Provided by the Vendor
A partner that offers a comprehensive set of services is ideal for growing a turnkey software development center in a foreign country. After all, a service with a broad range of services can handle complex issues. Besides, it will have all the requirements to realize whether they have the capabilities to deliver. For instance, here at Newxel we cover the nest services while building a development team for our clients: recruitment, HR, legal, admin, finance issues.
Facilities and Admin Staff
It is essential to scrutinize providers for their office facilities and administrative, human resource. Do this by asking and making inquires on professional personnel.
Account Management
Usually, the offshore partner will assign an account manager that will work with the client and the client's team on a daily basis. This manager typically oversees the team's maintenance on behalf of the client. He/ she is essentially a bridge between the team and the client. Therefore, it's also prudent to assess the competency of the account manager.
He/she should be aptly experienced and knowledgeable in the kind of project the offshore team is handling. The manager should also be conversant with the priorities, goals, and core values of the team and the company.
NDA and Data Protection Measures
A non-disclosure agreement is usually signed to ensure that critical product information is protected. An NDA acts as an understanding between two companies, i.e., the vendor and the client's company. Therefore, the vendor should offer an NDA and have data and intellectual property protection measures to safeguard clients.  Ask your partner about the way they are going to protect your IP rights.
References and Clutch Profile
Also, ask for a couple of references from the potential vendor. That is people who can vouch for the offshore team development partner. Another way to learn more about the offshore company is to check its Clutch profile, portfolio, and reviews. But remember, most vendors are tied by NDAs and cannot reveal specific project details of their clients.
Office Facilities, Security Systems, and Branding Options
Setting up an offshore mobile application development team, for instance, involves setting up infrastructure. So, it's also essential to look at the facilities provided. That is the office premises, security systems, and tech tools used to see if they are up to date. If needed, ask about branding options and access control to your dev team office space.
Costs/ Pricing
Different vendors apply varying pricing models for their services. The most common pricing models that are available include time and material, fixed price, dedicated team. At Newxel, our pricing model is fully transparent and consists of the gross developer's salary and a fixed Newxel monthly fee.
Final Words
It is essential to know how to find software development partner that would be right for you in order to cultivate a productive long-term working relationship. It will also ensure that there's a smooth flow of work. Do plenty of research beforehand, hold negotiations with vendors, and, if possible, visit the location too. Also, use this checklist to assess different vendors and find the right one for the specific project.
Need to build an offshore software development team or R&D center in Ukraine? Contact Newxel to get started.Contact Us