Security When Working With Dedicated Teams: Tips to Protect Data When Going Offshore
Security concerns are a reason why company managers grow wary of hiring remote teams. There are numerous claims that vendor collaborations are not reliable and might be the end of your data protection.
In this post, we'll find out whether there's a case to back up the fear and discuss a secure way to hire talent to provide offshore mobile development or other development services.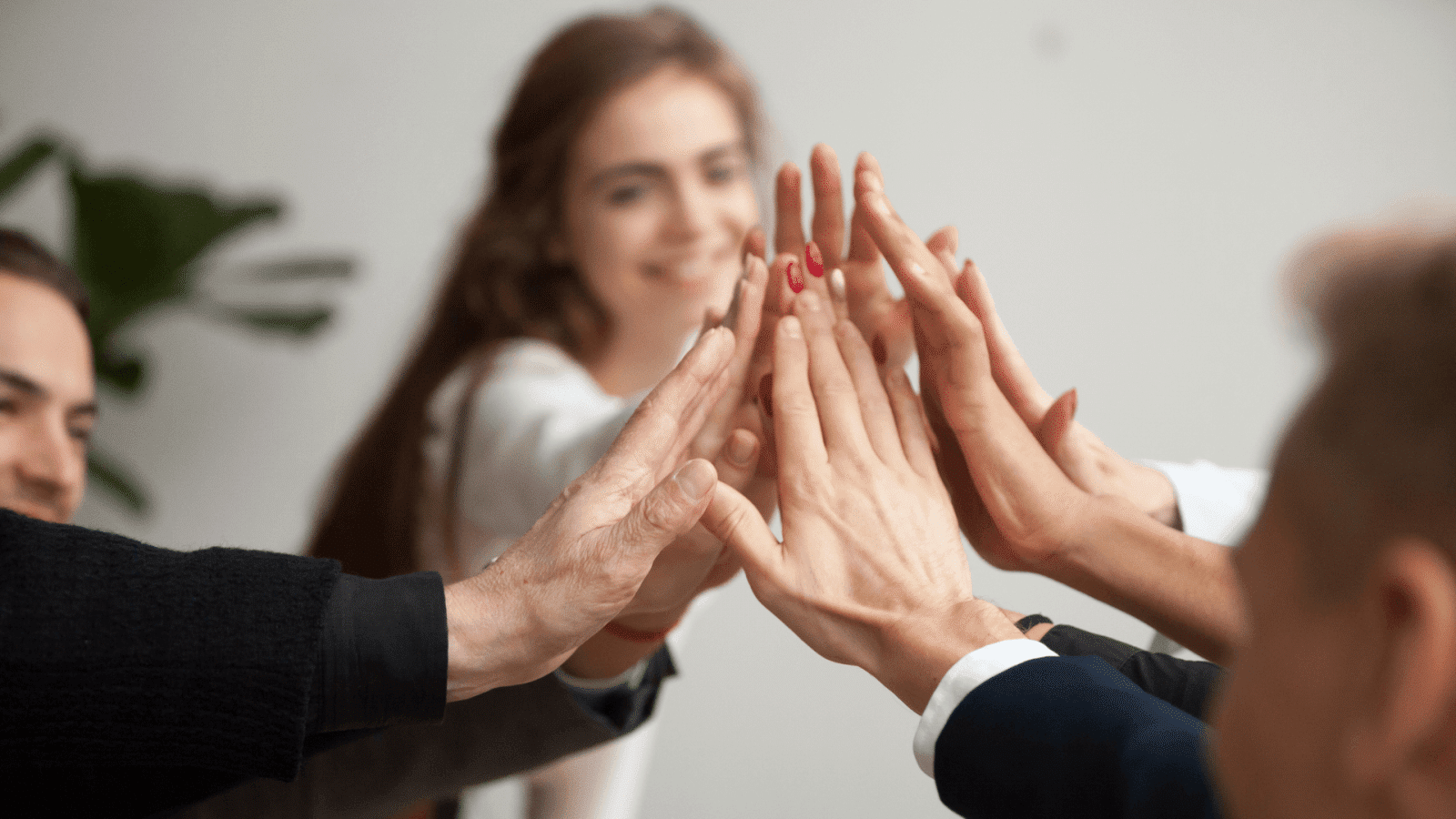 Worrying About Outsourcing Security? You Are Not Wrong
Even if it seems you are reading too much into the tenacity of hackers and the unreliability of some outsourcing vendors, unfortunately, being cautious about a third-party contractor becoming the cause of a security scandal, is reasonable.
There are plenty of cases that show how irresponsible outsourcing decisions, can unleash a full-on security crisis. In March this year, it was revealed that LINE, a Japanese messenger app, outsourced AI implementation to Chinese vendors. However, instead of using the principle of least privilege, the in-house team accidentally gave overseas vendors open access to the full user database. Over time, the offshore outsourcing development team accessed the database over 32 times! (without reporting this to the leading company) while app users had no idea that their data was accessible overseas. The miscommunication culminated in a scandal and was a topic of public outrage on social media.
If you don't want your company to be dragged into scandals, it's better to look for a safer collaboration strategy.
Keep Full Control Over Security With Outstaffing
To make sure your team has full control over innovation, confidential data, and best practices, it's better to keep all core operations in-house. However, if you are based in a country with high hiring costs, tech talent shortage, or both, expanding your team might be expensive and challenging.
That's why a growing number of founders consider hiring in-house talent abroad via a model known as Outstaffing or Dedicated Development Team. While your teammates work from a different workplace, they are fully dedicated to the company, just as full-time employees in HQ are.
Key benefits of outstaffing:
Cost reduction and faster hiring process.
Talent is fully dedicated to the project.
There's no risk of remote developers working on several projects at once — thus, you are not at odds for conflicts of interest.
An outstaffing vendor or R&D services company, has absolutely no access to the code and this is exactly what protects the company and project.
A remote team follows the same standards and practices as the main team does.
Collaboration Errors To Avoid 
Hiring abroad is not easy — there are a lot of intricacies business owners have to understand deeply. That's why working with outstaffing vendors — firms that connect employers with top-notch talent and support the collaboration — is a popular move.
However, before you start shortlisting offshore partners do your best to avoid the following mistakes:
No trusted advisors who know the ins and outs of overseas legislations and hiring practices. When business owners are left to explore unknown target markets on their own, it's harder to choose reliable destinations.
No background checks of a vendor's security profile. Before you pull the plug on a chosen market and service provider, make sure to do an extensive background check of data protection frameworks, tools, and methods used to ensure impenetrable protection.
No security clauses in the service agreement. If contracts don't mention non-disclosure and IP protection practices directly, business owners are at risk of offshore teams not taking data protection seriously.
Tried-and-True Tips to Improve Offshore Data Security
Although security concerns are a dealbreaker for a fair share of business owners who are considering offshoring, it's true that the R&D cost reduction and higher speed-to-market turn around times are undeniable benefits of hiring vendors.
How to make sure you can connect with an affordable talent for your project, without putting data protection on the line? To build long-lasting, secure relationships with vendors, follow these tips:
#1. Run thorough background checks when collaborating with the vendor
Cybersecurity should be on the list of vendor selection criteria. When screening contractors for reliability, take the time to assess the security and performance of their tech infrastructure (e.g., website) and read the testimonials other clients left about the vendor.
Here are the key steps of a background check:
Experience evaluation — prefer companies who helped build dedicated teams or R&D centers in your niche.
#2. Catch a glimpse of the infrastructure
After you shortlisted reputable outstaffing talent managers, it's time to build a reliable data protection infrastructure for the remote team:
Inquire about security measures on a conference call. Emphasize the importance of GDPR and CCPA-compliance to a vendor who'll build and manage an offshore software development team. Elaborate on tools employees should use to protect data, and response mechanisms need to be employed to deal with incoming threats.
Make security-savviness a selection criterion. As you negotiate details with outstaffing vendors, make your desire to hire teammates who take IP protection and data security seriously, loud and clear.
Discuss security monitoring. Be transparent about the list of metrics your team will be tracking to ensure data protection.
#3. Get the law on your side
When all is settled, and you have found the top-notch talent abroad you need, it's time to work on the legal backbone that keeps offshore development teams accountable and gives team leaders peace of mind.
Here are the documents managers should prepare beforehand along with the service agreement:
A non-disclosure agreement (NDA). Specify the data you want to keep confidential and the penalties that come along with disclosing said information. To build trust with remote teams and make sure they don't engage in other projects, add a non-compete clause as well.
Intellectual property protection clause. Add an IP protection clause to the service agreement to make sure the remote team is mindful about not sharing confidential information outside of the workplace.
Data Processing Agreement (DPA). In some cases, employees put business owners in the line of fire of security threats, not out of malice or spite, but because they don't take data protection seriously. To make sure your offshore team is careful about strategies and the tools they use to process information and maintain databases, specify encryption standards and database access policy in a Data Processing Agreement and have a vendor sign it.
In the case of partnering with Newxel, we take care of all the document-related headaches for our clients. Our legal department knows about every pitfall that may come up and this gives us the privilege to prepare all documents with special grace and agility.
#4. Review security compliance consistently
In a way, a business owner should keep vendors "on their toes" when it comes to enforcing security. Otherwise, under a heavy workload, contractors may lose grip on data protection.
Here's how to keep the security strong for the project that's developing offshore:
Encourage offshore team leaders to host regular staff meetings that educate the team on the importance and best data protection practices. It is a reasonable demand since, statistically, users with access to sensitive data are the cause of 60% of breaches.
Ask project managers to create and share security reports that document the number and nature of threats the project faced over a month or a quarter.
Run regular security audits that assess exploits and vulnerabilities.
Hire a dedicated team to provide IT security services with Newxel.
The Bottom Line
As you build teams abroad, security concerns are not unfounded. Since poor hiring decisions often have devastating consequences, even for large-scale companies — it doesn't hurt to be cautious.
To ensure a secure collaboration with international talent, it's better to create a fully managed R&D office. At Newxel, we help managers assemble high-performing teams, keep full ownership over projects, and control over data processing. Find out what steps our team takes to ensure the security compliance of your project. To discuss building a secure Dedicated Development Team or the whole R&D center, book a call with our team!