Top Mobile Application Developer Skills for Your Business Success
Mobile applications have proved essential to business success, which explains their popularity. Over the past five years, we have witnessed a steady increase in mobile app downloads, reaching 255 billion in 2022.
Businesses are at the frontline of this digital evolution, leveraging mobile applications to improve communication, fuel their marketing campaigns, provide a convenient online shopping experience, and boost brand awareness.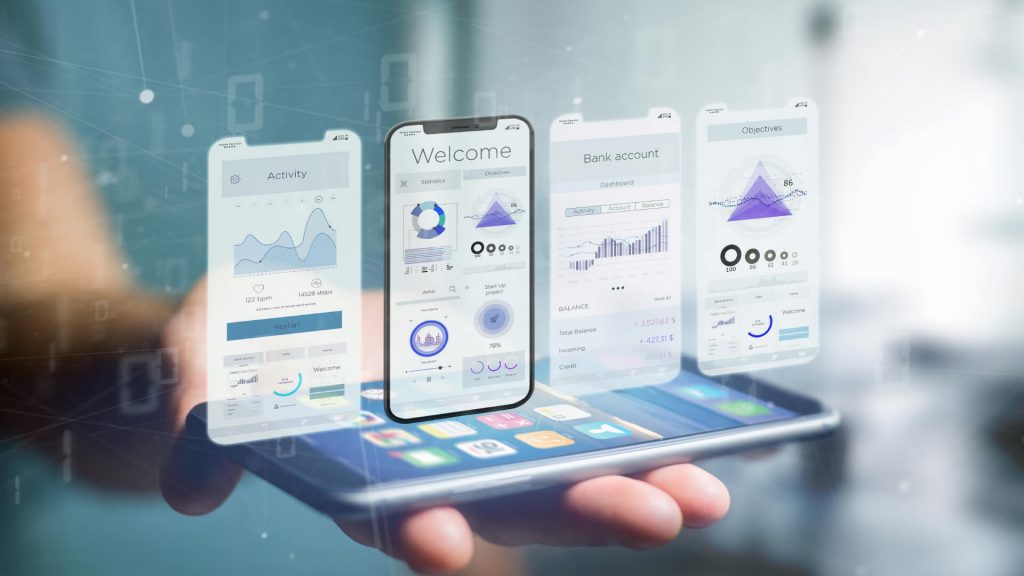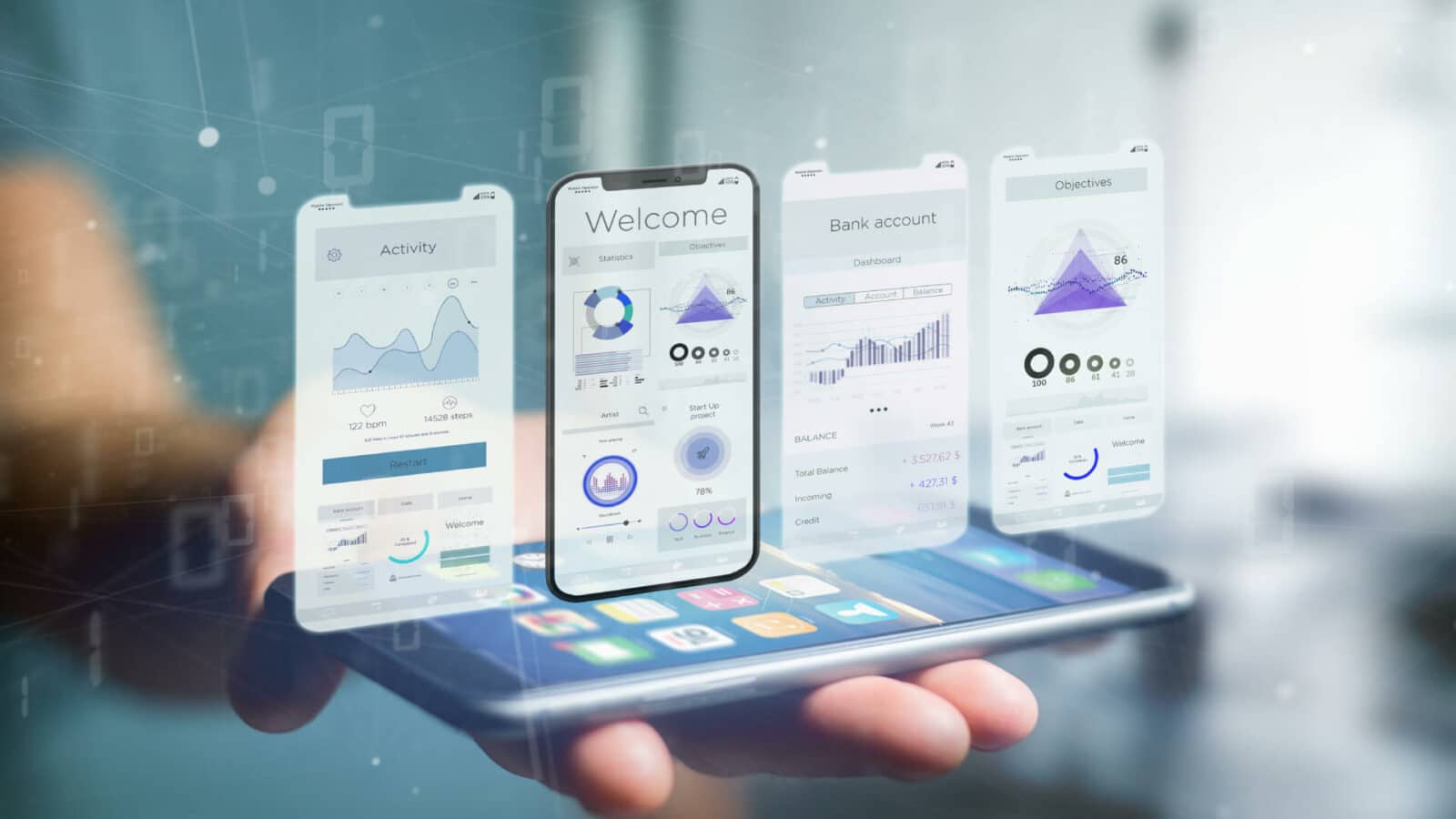 However, to tap into these offshore app development benefits, companies must find developers with the right skills.
In-depth knowledge of tech stacks, UI/UX, and being on top of software development trends are some of the essential skills that improve a developer's demand. But it's imperative that CEOs clearly define the crucial development skills they need to achieve highly functional applications that address their unique business needs.
This article focuses on hard, soft, and must-have app developer skills that every company should consider for successful mobile app development solutions. We also share tips on how to find the best developers and the mobile development skills your company gains when you partner with Newxel.
So, what technical skills are required for mobile app development?
Mobile Developer Hard Skills
The technical skills required for app development include:
Programming Languages 
One of the most profound skills for app development is being able to code.
A professional coder should show prowess in at least one ideal for your project. However, if you are looking for coding specialists to handle Android app development, be keen on programmers who have mastered Java or Kotlin. On the other hand, if you need an iOS app, choose developers with excellent proficiency in Swift or Objective-C.
Cross-platform Development 
Cross-platform development is the ability to code mobile applications that run on multiple platforms. In this case, the apps need to function as expected on both iOS and Android devices.
Considering that there are over 2.5 billion Android users and over 1.8 billion active iOS devices, finding professional cross-platform developers allows you to tap into both lucrative markets. It is also cost-efficient and gives your business a competitive advantage
Mobile User Interface Design
There are currently over 3.775 million apps on Google Play Store alone. And since it's not every day that you will have a groundbreaking product, the app's user interface may be what drives users to choose your product over hundreds of other similar ones.
As such, the importance of choosing a developer that understands UI design in-depth cannot be over-emphasized. UI design is all about creating an attractive and navigable application. The developer will, for instance, ensure all app features are placed where the user expects them to be, use a unified color scheme, and make general help tips available to the user. With an appealing application that gives a positive first impression, you can be sure of a better user experience — which ultimately increases the number of app users.
Backend development
Backend development is what powers a mobile app's functionality. These are server-side functions that communicate with the front-end as the user interacts with the application.
A mobile app programmer with backend development skills will write server codes that handle data storage, retrieval, and processing, and addresses the application's security. They are an invaluable addition to any mobile development team as they support the front-end by building solutions that implement business logic, ensure app security, and provide users with relevant information.
Essential Soft Skills Needed for App Development
Vital soft skills to consider when hiring a programming expert for your iOS and Android mobile development include:
Good communication skills
Software development is a mission-critical task, and many programmers will spend a lot of time alone designing, implementing functionalities, and debugging. Even then, finding a developer with excellent communication skills is of paramount importance.
Developers will interact with project managers and collaborate with other programmers, and being able to communicate clearly with their colleagues is vital for the project's success.
Also, if, for instance, they consider a client's requirements not feasible, how well they communicate their recommendations highly affects customer satisfaction.
Time management
Time management is another necessary skill that any CEO should never overlook. It is a critical factor in determining time-to-market, establishing you as a first-mover or otherwise.
As a business owner, be keen on a developer's punctuality and whether they meet deadlines. This is especially crucial since many developers are working remotely.
A good developer should have a time management strategy unique to their workload and lifestyle, and be able to deliver projects within stipulated deadlines. If they say they will reach a certain milestone in three weeks, they should be able to do that on time — plus or minus a few days. Even with the numerous roles and responsibilities on their plate, having to wait another week or more indicates poor time management, which can be detrimental to the project's overall success.
Problem-solving
Many companies hire coders primarily for their problem-solving capabilities. They need critical thinkers who will quickly find logical solutions to arising development challenges.
So, when hiring a developer, find one that will think things through, assessing the advantages and disadvantages of each approach before implementation. During the initial interview, set up a practical scenario where they need to debug an application and see how they approach the situation.
Teamwork
Enterprise mobile app development is often complex and requires a team of developers, QA specialists, and project managers. So, you need one who will collaborate with their colleagues seamlessly.
During the recruitment process, put prospective developers in situations where they have to work with other people and see how they react.
In the words of John C. Maxwell, 'Teamwork makes the dream work.' It encourages innovation, personal growth, a conducive working environment, and employee satisfaction.
Attention to detail
A small coding error can bring the most sophisticated mobile application to its knees. Attention to detail is a crucial trait to watch out for during the recruitment process, as it helps programmers quickly notice patterns and possible vulnerabilities in their code.
Continuous learning
Finding a developer that fosters a continuous learning mindset is invaluable. Such professionals are keen on ground-breaking technologies and other advancements the digital world throws at them. That way, they stay current and can flexibly adapt to your software development needs.
Must-have App Developer Skills for Different Projects
Now that we have generally mentioned mobile app developer programming skills that every CEO should consider, let's be more specific.
Below is a list of technical skills required for mobile app development, unique to the different mobile applications.
Let's delve into the specifics.
Mobile Web Apps
To achieve ground-breaking mobile web apps, you must find a front-end developer who:
Exhibits proficiency in HTML, CSS, or JavaScript
Has exceptional UI UX design capabilities
Can build responsive web apps for better user experience
Possesses API design and integration expertise
Problem-solving capabilities and attention to detail
Native Mobile Apps
For businesses to build high-performance native apps, they need the following mobile developer skills:
Proficiency in Java and Kotlin (Android) and Swift and Objective-C (for iOS)
Knowledge of Android and iOS software development kit, Android Studio, and Xcode
Able to use GIT software
UI/UX design basics
Exhibit problem-solving and product management skills
Cross-platform mobile apps
The mobile application developer skills needed to build next-gen cross-platform applications include:
Expertise in Flutter, React Native, Xamarin, Ionic,
Significance of problem-solving and critical thinking
Adaptability
Knowledge of the Apple app store and Google play store
Newxel can scout and hire the top-notch talents your company needs to build native, mobile web, and cross-platform applications.
…
for more information
…
Tips on How to Recognize App Developers With the Right Skills and Save Budget
Bad hires not only hurt a company's reputation but end up in a significant waste of money. As such, finding the right skills needed for mobile app development is the first step to ensuring a successful development process and saving the company money and resources
Here are tips on how to go about it.
Encourage Open Communications
Opening grounds for open communication is a surefire way to recognize the developer skills needed to build an app.
Start by scheduling weekly meetings where people actively share their thoughts and ideas. Also, encourage employee engagement and collaboration.
Developers know their strengths and capabilities, so ensure you actively listen to their suggestions, responses, and solutions. That way, you can quickly identify their talents and put them into use.
You never know the depth of a developer's expertise at first sight. For this reason, it's essential that you give them a small development task.
Consider testing them in their various areas of experience, as this is the best way to know if they can deliver and identify their specific talents.
Consider Skills Development Training
Providing skills development training is another excellent way to unlock hidden developer talents. It allows you to nurture the available mobile development skills instead of spending more money hiring additional developers.
Mobile Development Skills Your Business Get When Hiring Dev Team With Newxel
Newxel is a partner that can help you fill IT talent gaps in your development team. We can get access to top mobile developers in Eastern Europe and any other part of the world with the perfect skills needed for app development.
By partnering with us, you get developers with:
High proficiency in popular coding languages
Our developers have a solid grasp of various coding languages. With such cutting-edge skills, they have the development capacity to build innovative mobile applications for your business.
Deep knowledge of digital technologies
We keep up with emerging trends, harnessing the power of AI, ML, IoT, Big Data, and virtual and augmented reality to build turnkey mobile applications that eliminate bottlenecks in business processes.
Exceptional problem-solving capabilities
IT talents that we hire for you showcase great logical thinking, allowing them to find and implement the best possible solution to a coding challenge. They're also well-versed in Data structures and algorithms, further enhancing their problem-solving skills.
We recognize the importance of quality assurance and we take an active role in ensuring all developers we hire at least understand the basics of testing. This allows them to build applications with minimal vulnerabilities and deliver premium-quality products.
Conclusion
Finding the right skills needed to make an app can be challenging. However, this list provides invaluable insights that CEOs can leverage when making hiring decisions.
Are you still looking for software developers for your mobile development project? We have got you covered!
Newxel boasts extensive experience helping companies find their ideal developers. Our team of experts will analyze your project in-depth providing a dedicated team of specialists that match your job description and align with your business goals.


FAQ
What skills are required for app development?

Hard skill-sets that should remain top of mind when hiring developers include proficiency in programming Languages, SQL, Quality Analysis, IT automation, Data structures and Algorithms, and others. Apart from the technical qualifications mentioned above, they should also have good communication, time management, and problem-solving skills. Additionally, they should collaborate with their colleagues, show attention to detail and learn continuously.
Which country has the best app developers?

Poland is one of the top destinations, followed by Ukraine, Romania, Portugal, Turkey, and Bulgaria. Newxel has networks in all these countries and can quickly set up a team of developers from your preferred destination in just a few days.
Can mobile application developers near me build apps for both, iOS and Android?

Yes. However, hiring via Newxel presents a host of offshore app development benefits, including a vast talent pool and a dedicated team of tech-savvy developers at an affordable cost.
Contact Us