Complete Guide on How to Hire Front-End Developer
The world has been developing very dynamically and unpredictably during the recent decade, and 2020 has shown this, like probably no year before! And while it is hardly possible to make any solid forecasts for the next decenia, it is clear that business models should be flexible and dynamic in order to correspond to the current challenges. While it is yet unclear what 2021 will bring, it is fair to say that the need for agile and adapting projects on the web remains.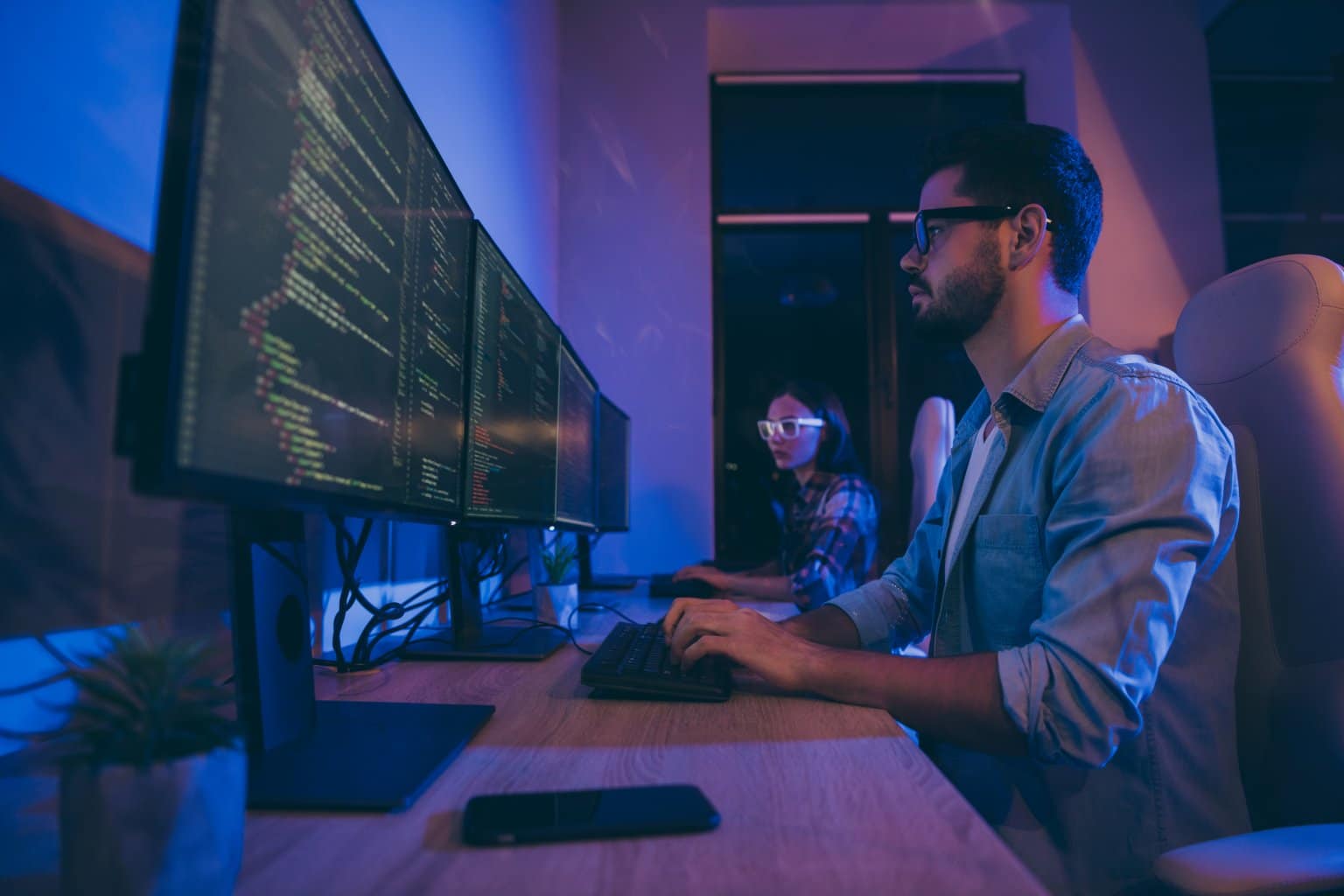 We have been monitoring the recent trends in the field of web developers' recruitment. In this article, we collected tips on how to hire front-end developers in Ukraine and in the world in general. To begin with, we will explain what front-end developers are and what skills they have at different seniority levels. Then we will describe the benefits of hiring a front-end developer for your company. Lastly, we will guide you through the recruitment of a programmer offshore, tips, and tricks for the interview process, salary expectations.
Who is a front-end developer?
A front-end developer is responsible for designing all the elements you can see visually on a webpage, or the interface. In general, front-end uses three basic technologies such as HTML for structure, CSS for style, and JavaScript for logic. While there are lots of skills and technologies front-end programmers should have, you can find a list of the basic ones:
Proficiency  in coding languages such as HTML, CSS, JavaScript, and jQuery
Understanding of server-side CSS
Command of reprocessors for CSS like SCSS and Sass
Knowledge of browser developer tools
Testing/debugging in an IDE
Experience with graphic design applications (e.g., Adobe Illustrator)
Knowledge  of SEO  principles
Module frameworks like Angular, React, Vue or others
AJAX
Module bundlers that help to simplify developer's workflow like Webpack, Gulp, Grunt, and Browserify
Version control systems such as Git
From junior to senior: seniority of front-end web developers
The set of skills front-end developers have often depended on their seniority. In accordance with competencies and experience, front-end programmers in Ukraine are divided into junior, middle, senior, and lead. We have prepared an overview of the skills that developers usually have on different seniority stages.
Junior Front-End Developer
At the beginning of their career, developers have a basic knowledge of IT, software, and hardware. They know one programming language or framework and have basic code writing skills. With this range of technologies and skill level, juniors can fulfill easy tasks. They can repair minor, less significant errors or bugs in the software. In a perfect world, junior front-end developers are capable of building a stable app that will carry out most of the functions it's intended to.
Yet in reality, juniors are less independent at work and often need help from their senior colleagues. Therefore, juniors work slower to fill their knowledge gap and might be unable to make an app corresponding to all of the set requirements. So think twice before you hire a front-end web developer of this level.
Experience: up to 1 year
Middle Front-End Developer
Middles are fully productive members on their own and a part of a development team. As developers gain seniority, they obtain command of building apps and tailoring them to corresponding business logic. More experienced developers can better evaluate the requirements of your project and provide the technical skills to meet your expectations. They are able to choose the most suitable technologies to build the product after analyzing your business aims and budget.
Experience: 3-5 years
Senior Front-End Developer
Senior programmers undertake tasks that no one else would do and manage to solve them. Seniors have a high level of knowledge of IT, from software to hardware context, computer programming, programming languages, codes, frameworks, IDE, API. Thanks to years of hands-on experience,  they know exactly what they should and shouldn't do, what code to change and what should remain unchanged. A senior developer can also propose to you several alternative ways to solve a problem and explain the benefits of choosing each one in a simple language. Afterward, seniors can foresee the consequences of implementing each scheme.
Experience: 5+ years
Front-end developers: benefits for your company
A programmer with good front-end skills is capable of creating beautiful-looking websites that are agile and snappy. So if you check programmers' portfolio and fancy design of their products, as well as the speed of their websites, you can make a conclusion about their front-end competences.
The front-end is probably the most important component of web development. Why? Because it is the first thing your customers notice visiting a website for the first time. Your clients look at a user interface (UI) and if the UI is flawless and appealing, it attracts users for visual pleasure. UI creates an image of a product: a good-looking UI promises a reliable product and guarantees the best user experience (UX). Needless to say that it also features the individuality of a brand and gears the website to be positively accepted by a certain target audience.
In addition to creating meaningful UI/UX, front-end developer will help your company to:
Construct modern-day responsive websites or web app for the mobility segment;
Create features or interactive tools for any online store;
Develop secured, bugless and consistent products for high traffic web zone;
Upgrade the traditional look of your brand.
Where to find the right front-end developers?
There are several ways of hiring front-end developers for example as freelancers, in-house employees, or offshore-based development teams. The choice here mainly depends on the needs of your company, development goals, and employment type (full-time, part-time, project basis).
Admittedly, it is up to you which way to choose. However, in reality, it can turn out that software engineers on your location are unavailable or too costly. In that case, you should turn your gaze to the countries with a large pool of web developers, such as Ukraine. You can collaborate with an outstaffing or an IT staff augmentation company which will save your time and facilitate your communication with the developers.
In Ukraine, you can recruit experienced and affordable front-end developers for different tasks with the help of outstaffing partners such as Newxel.
Here at Newxel, we can help you to create an R&D office offshore and to hire front-end development team in addition to your in-house workforce. We will carefully listen to your needs and goals and search for the best local specialists for your projects.
Things to bear in mind before hiring front-end developers
| | |
| --- | --- |
| Set clear requirements | It is extremely necessary to set clear requirements for a product. This is to prevent any misunderstanding between customer and сontractor and to avoid unnecessary time and money losses. Making project specification is definitely not an easy task so outsourcing companies often offer their help in carrying it out. |
| Mind the cultural difference | It is essential to bear in mind that if you start to cooperate with the programmers offshore, you might have a different mentality and culture-specific way of working. Therefore you should consult your IT outstaffing partner and include this topic into your interview process. |
Recruitment process
Before you start out with the recruitment process you should consider that its main goal is to find personnel not only technically qualified to solve the required tasks. It is geared towards finding people you will be comfortable to work with as a team and who will find collaborating with you convenient and agreable in their turn. It means that your staff should be both highly skilled and motivated to do needed tasks. If during the hiring process only professional qualities and technical skills are taken into account, it could lead to ineffective hires and frustration.
That is why our recruitment team carries out HR screening at the very beginning of the hiring process, even before a candidate is presented to you. This helps us to get a full picture, not only a CV. We provide an HR summary that includes a brief overview of the experience, top skills, personal qualities, English skills, availability, salary expectations, etc.
Typical interview structure and questions
Our interview process is defined by two main features like speed and quality. There is always a market for talented developers, so we need to be swift with the decisions and steps of the process. In general, we follow the three stages of an interview:
1. Technical interview which allows evaluating the technical skills and experience of the candidate during a video call. This involves an introduction and presentation of your company and provides the first impression of the candidate. There are lots of typical questions to test the hard skills of your candidates, and here we listed some of them:
What is webpack?
What is the difference between JavaScript and jQuery?
What is a User-Centered Design?
What is a CSS rule?
Explain meta tags in HTML
What is functional programming?
2. Coding task. This stage allows you to see how candidates complete practical tasks (developer's code, etc.). It is probably the most challenging step of the interviewing process for candidates. It might be useful if the tasks are related to the real tasks of the project. In this way, you will get a more plausible picture and the interviewee will have a chance to experience what expects during his job.
3. Final interview is very often a managerial interview. This part is conducted by decision-makers and focuses more on the soft skills of the candidates to see if they fit within the team. It gives the candidate a better understanding of their prospective managers and offers an opportunity to see if the candidates are comfortable with that person and communication system.
Salary of front-end developer in Ukraine
If you seek a professional team of dedicated web developers and do not want to overpay,  don't hesitate to contact us. We know how to find a skilled front-end developer in Ukraine to satisfy your needs and scale your development team in just a few weeks.
Middle Front-end developer salary in Ukraine – $2500-$3000
Senior Front-end developer salary – $3500-$4500
Lead Front-end developer salary – $4500-$5500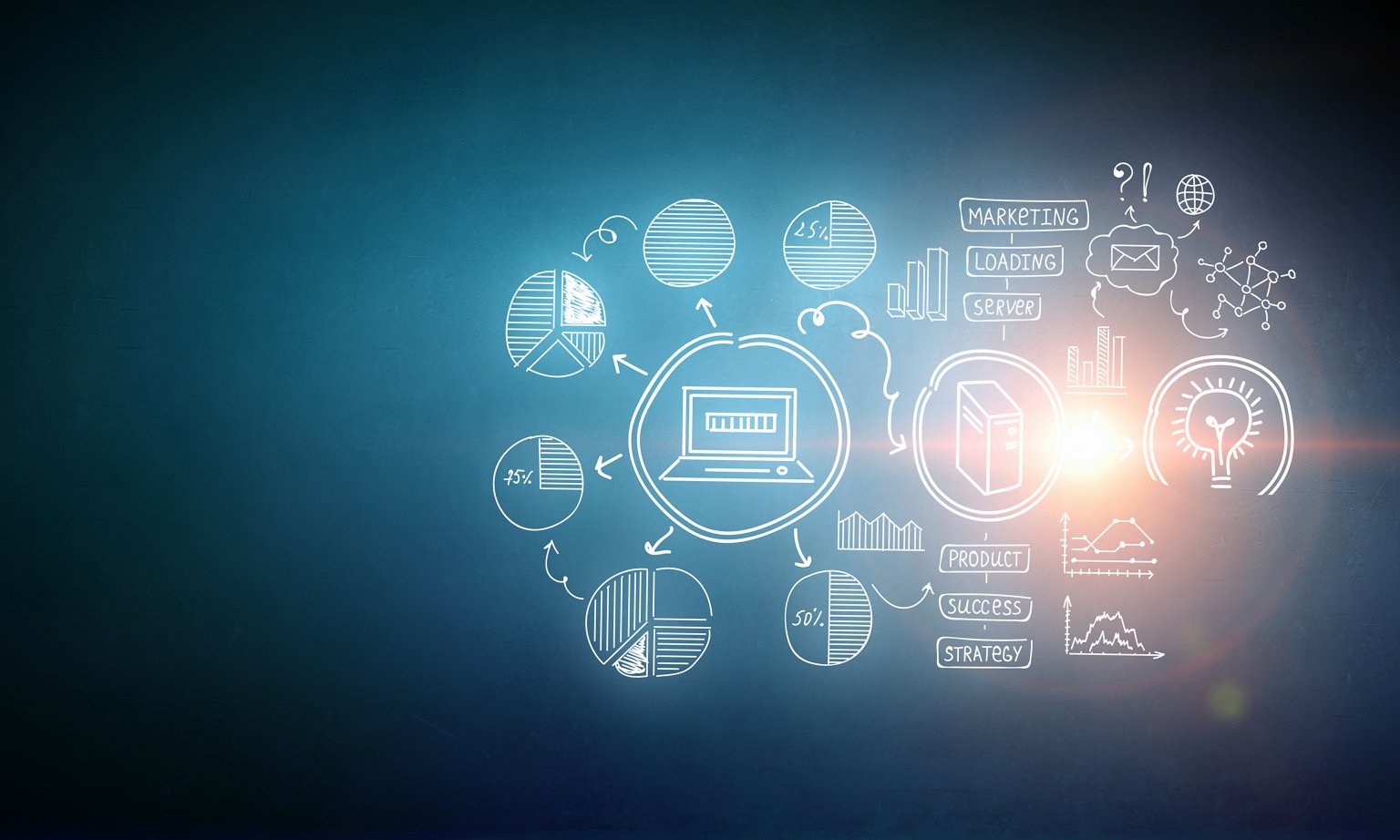 Things to consider once you have hired front-end developers
Once you have hired front-end developers and they deliver good results and fit well into your team, you should think of retaining them. Needless to say that high staff turnover does not contribute to the efficiency of your business. High turnover can lead to loss of valuable knowledge and experience and loss of belief in the team`s competence and ability to perform.
If you want to prevent turnover, you should understand that the corporate culture, engagement, and workplace environment are the keys to the retention of talented and dedicated IT specialists.
Below we collected some recommendations on how to retain your front-end developers:
Implement your corporate culture into the team in Ukraine. Inform your offshore team about the main values of your business and your goals and tell why they are important. This will make your web programmers understand your expectations better and align their activity with yours even more. It is essential for web developers to comprehend the company's culture and values and know-how they are reflected in workflow and management processes.
Involve your R&D offshore team by organizing team-building activities and corporate entertainments. This will create a team feeling and make front-end developers understand that they belong to a team.
Interact with the programmer's team and give them feedback about their work and KPIs. If the performance of the team or specific employee is outstanding,  you should recognize the programmers on the basis of their achievements. This can be done in a form of a yearly salary review. And on the contrary, if there are some difficulties, have a dialogue with your programmers about the situation to solve it.
Motivate your web developers through the flexible system of extralegal benefits. Reward your employees with health and hospitalization insurance, gym memberships, meal and culture vouchers, childcare benefits, workplace perks like food and coffee, etc.
Those recommendations will help you to motivate your programmers and keep the best specialists at your company. They are quite complex but do not let them scare you away. You can always get professional help from Newxel. Our HRs, people partner managers, and account managers will advise you on how to find front-end developer for hire and retain them.