Data Science Outsourcing: Way to Deal With Talent Shortage or Smart Business Strategy
In 2020, the average internet user generated 1.7 megabytes of data every second. And in total, internet users around the world generate up to 2.5 quintillions of data each day. Massive, right?
Considering we now live in an era where big data is the fuel of every internet application or software, the question is how can you efficiently manage these huge data loads to your advantage?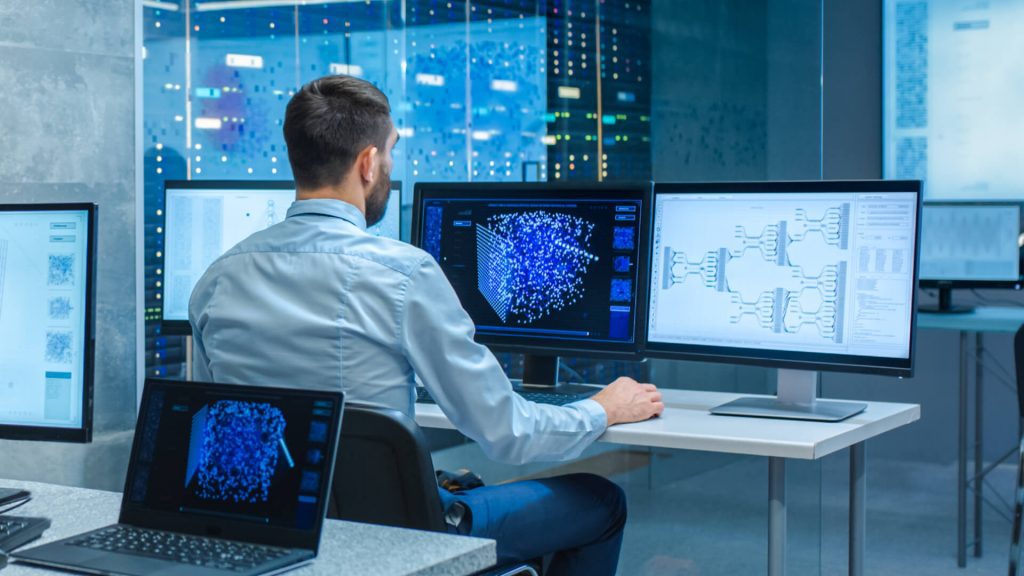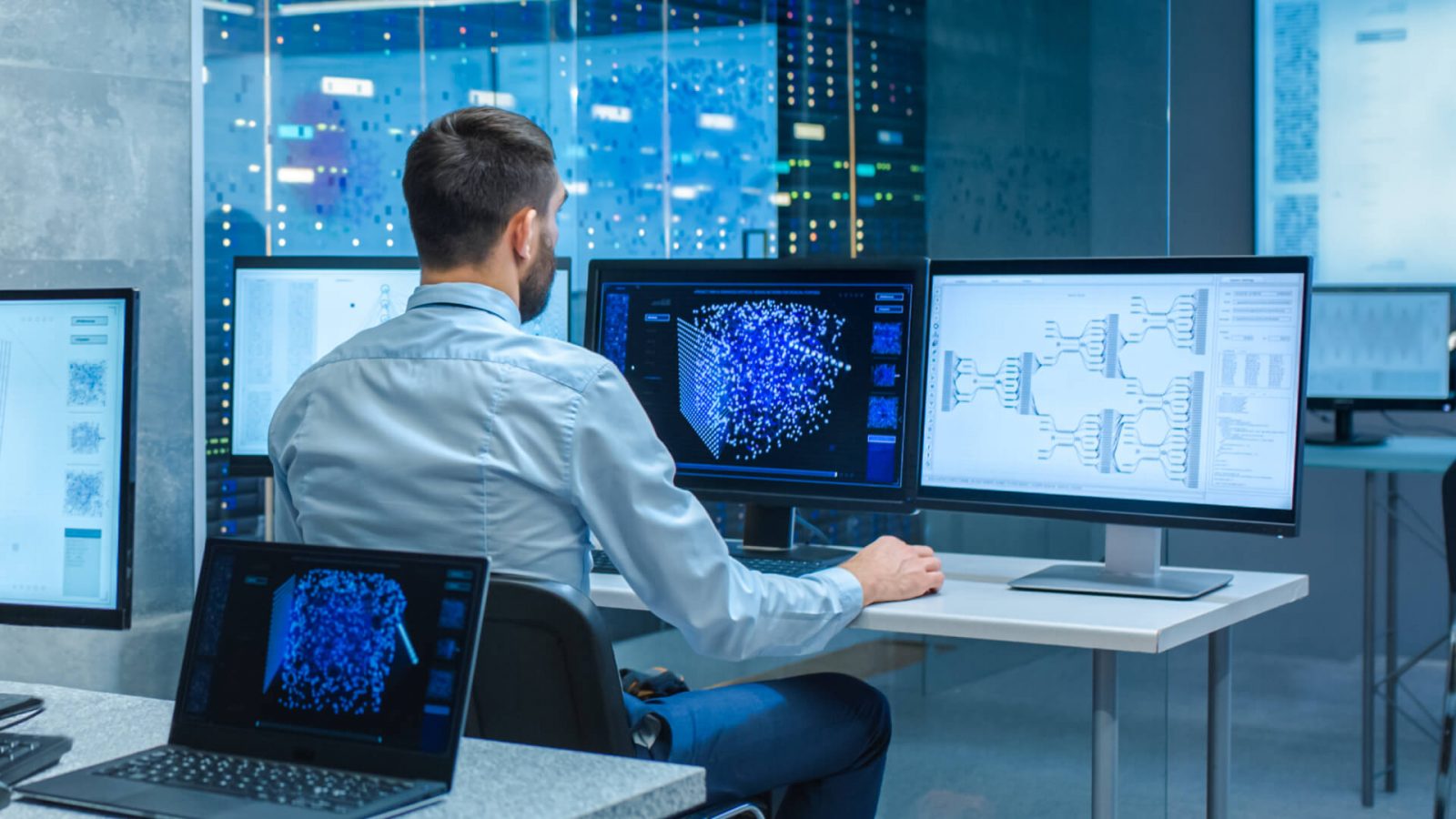 As big data is becoming more prevalent than ever, so does the ability of businesses to get real-time and actionable insights from it. Today, 95% of businesses across the globe cite the need for expertise to manage unstructured data in their companies — this costs them millions of potential revenues. A good typical example is Netflix. The company leverages expert insights on big data and saves up to $1 billion every year on customer retention.
But, how can businesses solve the problem of big data gathering, sorting, and interpretation? While most global businesses have limited access to scientists and IT professionals to help them navigate the sphere of big data, ventures in Europe are pretty lucky. You can easily get an outsourcing partner from Ukraine, among the more than 212,000 IT experts in the country.
What's more, the Ukrainian IT services market is growing at a steady rate of about 20-25%. That means your options for outsourced IT services are pretty overwhelming in Ukraine and consequently very affordable compared to western prices. You can build a world-class R&D in Ukraine to address talent gaps in your business without breaking the bank.
Before you outsource data science, let's take an in-depth look into big data development services and how data science outsourcing actually works. We will share insights to help you get the most benefits of outsourcing data science. Read on.
How Data Science Can Help Businesses
Data science entails creating, cleaning, and organizing data sets for the analysis and extraction of insights.
While data science and data analytics share some similarities, the two aren't one and the same thing. Data analytics is restricted to interpreting and analyzing data.
As the name suggests, data science practices follow a scientific process — forming a hypothesis, running data gathering experiments, assessing the data's quality, cleaning and streamlining datasets, and structuring the data for analysis.
How does data science work? A data scientist collects and analyzes big data by writing algorithms. The standard code languages used to write these algorithms include R and SQL. When the data scientist designs and tests the algorithm thoroughly, they can gather trends and information nigh impossible for humans. Briefly, big data analytics outsourcing speeds up the process of collecting and analyzing data for businesses.
For instance, the Massachusetts Institute of Technology recently created an algorithm that differentiates 3D medical images at least 1000 times faster and better than humans. The institute notes that their algorithm saves doctors a lot of time when responding to urgent conditions revealed in MRI scans. This possibly saves a lot of lives.
So, how can you benefit from big data business process outsourcing? How does data science outsource bring your business to par with what multinationals do? Here are the benefits:
Big Data Outsourcing Helps you Gain Customer Insights
Whether you're running an eCommerce site or a brick-and-mortar online store, the high chances are that you collect data every time a customer visits your store. For instance, your data collection system can note when a customer adds an item to a cart, opens an email, or completes their purchase by making a payment. But how do you leverage this data?
Data science technology allows you to combine all these data from different sources in a unique process known as data wrangling. This process entails linking every data set to the right customer. For instance, you can connect a customer's email address with their social media handle. Doing this can help your business identify the customer's aesthetic preferences, shopping trends, habits, aspirations, and even demographic characteristics. In return, you get to deliver customized shopping experiences.
Outsource Data Science to Enhance Security
Do you handle big transactions? Do you share files internally with your team? Whether yes or no, cybersecurity isn't something to overlook — it can cost you reputation — something that money and legal processes cannot buy. Moreover, as businesses become more data-centric, we cannot overemphasize the need for ethical and secure customer data handling.
Data science can help you beef up security and protect the business's digital assets, such as sensitive files. That's why banks leverage machine-learning algorithms to prevent financial fraud based on customer activity. Data science can detect fishy traffic in your systems with greater accuracy and precision than humans.
Streamline Your Manufacturing Processes
Businesses can also leverage data science to streamline manufacturing processes by highlighting inefficiencies in the production lines. Automated manufacturing equipment gathers high-volume data, which can be challenging for humans to analyze manually. Big data projects outsourcing can help you write an algorithm for cleaning, structuring, and interpreting this data precisely, with better insights.
An excellent example of a big data science application in streamlining manufacturing processes is Oden Technologies' Golden Run machine learning tool. This tool collects data from manufacturing equipment and pinpoints when the manufacturing process is at top efficiency. Also, it gives recommendations on improving overall efficiency over time.
Have a Clear Prediction on Future Market Trends
How do you know the products that will fascinate your customers in five years? Or, how can you keep up with your customers' expectations with regards to climate change? For instance, a recent survey conducted by Neilson suggests that 81% of consumers will start buying from companies that are conscious of environmental impacts. Instead of waiting for expert statistics to reveal this, your business can gather and interpret data on a bigger scale to learn more about emerging consumer trends.
Data science can empower your business to track and analyze search engine queries. By doing that, you stay up-to-date with what your customers do behind the scenes. Eventually, you get ahead of the curve and make informed decisions based on future market trends.
Improve Internal Finances 
Does the responsibility of your in-house financial analyst include forecasting revenue projections? In that case, the finance team needs to do a lot of calculations. For instance, the analyst needs to calculate the predictions on the average selling price per unit within specific future periods and multiply the results by the number of units your business anticipates selling during that period.
Sounds complicated, right? Well, not if you leverage big data outsourcing services. Data science does everything magically through automation — no sweating, no waiting, no hassle, none whatsoever. With data science, your financial analyst can estimate the above figures by finding trends in industry data. Most importantly, the data goes through cleaning, qualification, and structuring processes before you use it.
Nowadays Popularity of Data Science Outsourcing
The Covid-19 pandemic affected the global data science outsourcing market in three main ways — it interfered with service production and demand, created a constraint in the supply chain, and disrupted the entire market. Nevertheless, the future is still bright for this industry. Experts anticipate it to grow at a compound annual rate of 21.35% throughout 2021. During the forecast period, experts valued the industry at $6.07 billion.
Factors driving the high growth rate in the industry include the increased number of smartphones over the last five years. This means consumers are generating a high amount of data through text and voice messages. Moreover, the average smartphone user now spends the majority of their time on their gadget. Analyzing big data through this segment can help businesses generate personalized content for their customers. For this reason, outsourcing data science services to third parties can generate significant ROI.
The pandemic also shaped the consumption patterns of outsourced data science services, with eCommerce retailers now driving the industry. As more consumers extend online shopping trends to 2021, even after the pandemic, businesses are investing more in data science services to acquire as many leads as possible.
What Are the Benefits of Outsourcing Data Science?
For every business, a time comes when you put up a data science team, whether in-house or outsourced. If you opt for the latter option, it doesn't start with building a platform right away — it's quite a rigorous process. Actually, it is more sustainable for bigger companies such as Google, Netflix, Amazon, and Facebook. The pros of working with an in-house data science team include flexibility, ownership of intellectual property, and self-reliance.
However, there are some cons to it. For instance, it takes a lot of time and money. Moreover, you can lose track because no contract binds you with the in-house team to guarantee exemplary service delivery. This is not to forget that experts are scarce to begin with. So why invest in an in-house team only to meet disappointments after spending so much money?
Alliteratively, businesses can opt for data science outsourcing to Ukraine and still experience the same predictive analysis by big companies with in-house teams. Moreover, big data business process outsourcing is pretty simple if you get the right company.
Here are some outsourcing data science advantages:
Signing a contract with anyone you get into business with is pretty obvious. However, a data science outsourcing contract with a third party is rather different. You'll clearly define the budget needed plus the required timeframe for getting the job done. Although contract terms may vary with the company, they are all legally binding, and the parties must eventually fulfill their end of the bargain.
Getting started right away is one of the biggest advantages of outsourcing. You don't do interviews for recruitments. Most importantly, you don't waste resources on testing different algorithms. Third-party companies do all the complex work for you as you wait on the results. Depending on the size of your project, your platform can be up and running sooner than you know it. Click here and learn how to work with offshore teams.
Work With Verifiable Experience
You can hardly gauge the expertise of your in-house data scientist because AI for business applications is still in its infancy. On the contrary, going for outsourced data science services allows you to verify the portfolio of your preferred third party. You can even access customer reviews about the company from independent consumer sites.
Meet Top-notch Data Science Expertise
Big data outsourcing companies work with a pool of diversified talents. There are high chances that you'll meet a professional with robust experience in projects similar to yours. In reality, you cannot access multiple professionals when working with an in-house team unless you spend all your revenues on projects, which might still not be enough.
Outsourced data scientists have been on the job for quite a while. They know the way to keep a client is by delivering promptly, within the agreed timeframe. Moreover, their work goes beyond delivering a viable platform — they want to help you save more money. You'll save more in Europe because outsourcing rates in Ukraine are relatively affordable.
The best thing about outsourcing data science is that you don't need experience in AI to leverage third-party services. A reputable company will guide you through the entire process, beginning with matching your business model with compatible techs to preparing and developing a data strategy. Moreover, the company will walk you through any challenges you might experience along the way to help you save more money and resources.
The Nuance of Big Data Analytics Outsourcing
What are the pros and cons of outsourcing data science? Although outsourcing is the best option for many businesses when building a data science platform, it comes with a share of risks — especially if you don't do your research right. For instance, working with the wrong data science or AI/ML development team structure may equate to relinquishing control of your project to someone you hardly know. This can be the reality, especially if the company doesn't give you frequent updates on the project. Also, you can land a company with zero domain expertise.
So, how do you mitigate risks and partner with a company you can count on to deliver impeccable results? It will help if you:
Communicate clearly about the expectations on your project and AI team positions 
Map out every process of the project in writing
Keep in touch with the company to have control
Do in-depth research about a company before hiring their services
Sign a contract to start on a level point
On top of that, consider these features of big data analytics outsourcing before hiring any company:
Lower costs because of economies of scale
Variable-capacity
Skills and resources availability
Seamless onboarding process
Great focus on strategy
Consider Newxel Your Trusted Partner
Newxel is your go-to trusted IT partner for scaling and harnessing the latest innovations in Ukraine and beyond. We engage and support you in all ways to understand your business needs and help you set up an offshore R&D department to spearhead innovations in your company and give you a competitive edge.
Our IT outstaffing services have helped businesses across various industries build efficient offshore development teams in Ukraine for collaboration with their in-house departments. Some industries that count on us as valuable partners include marketing and advertising, gaming, fintech, cybersecurity, telecom, automotive, and others such as agrotech.
We can help your business hire coders for innovative projects such as AI and ML for big data science.
Final Thoughts 
Big data science is the bloodline of future business operations. If you're going to gain a competitive edge, outsourcing data science is the best way out as it saves you costs and guarantees timely project delivery.
FAQ
How Can Data Science Help a Business?

Data science can help businesses improve security, streamline manufacturing processes, get better customer insights, and forecast industry trends.
What Are the Benefits of Data Science Outsourcing?

Outsourcing data science saves your business time and resources. It also connects you to experts not available on your in-house team.
What is Data Analytics Outsourcing?

Data analytics outsourcing entails contracting a third-party company to help you analyze and interpret big data for better business insights.