TOP IT Staff Augmentation Companies in 2023
As the global IT talent shortage bites harder, more and more companies are turning to IT staff augmentation to get the tech talents they need for their projects.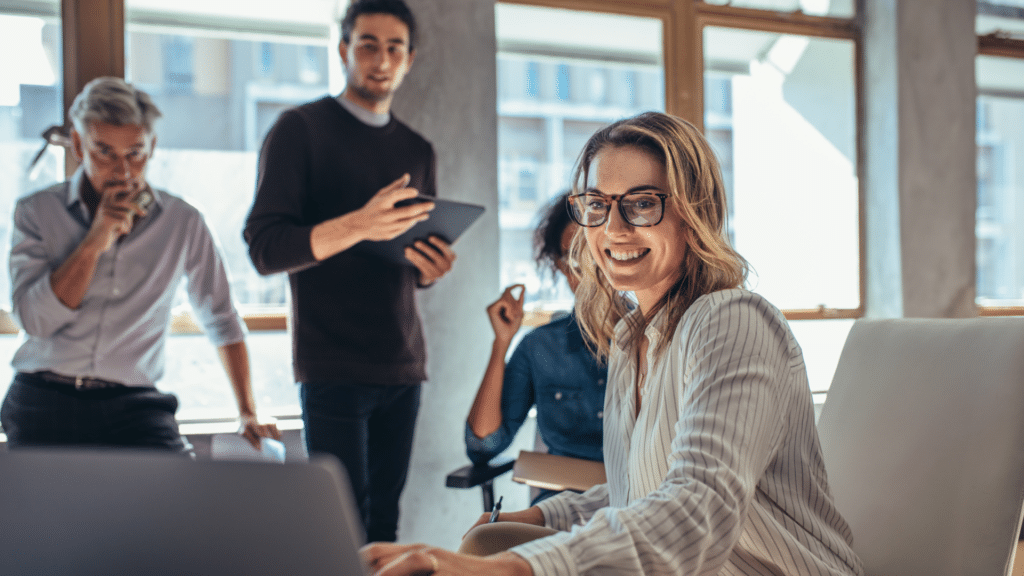 IT staff augmentation is a flexible solution that supplements in-house resources with external IT professionals on a temporary or project-specific basis. This approach has proven successful that the global staffing industry, a key provider of IT staff augmentation talent, generated an impressive revenue of nearly $650 billion in 2022 alone.
In this article, we'll be exploring some of the top staff augmentation companies in the world today, highlighting their services and distinguishing features. Whether you require short-term support or a long-term strategic IT partner, these IT service companies are equipped to meet your needs.
Let's begin.
10 TOP IT Staff Augmentation Companies
If you're considering using the IT staff augmentation approach, it's crucial to pick a partner who can deliver the results you need. In this section, we introduce you to some of the top IT staff augmentation companies globally. These companies are known for their success in connecting businesses with the perfect talent for projects!
IN Team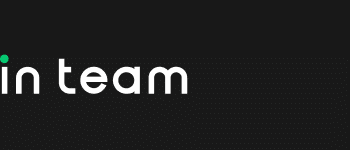 IN Team has been providing IT staff augmentation services to businesses, in a wide range of industries since 2014. Located in Warsaw, Poland, the company prides itself on having a large pool of talented IT professionals who excel in various areas, including:
.NET
Angular
Node.js
React & React Native
Vue.js, and more
They offer flexible staffing solutions that allow businesses to adjust their team size according to project needs.
The IN Team has significant industry expertise in various sectors, including:
Finance and Banking
Advertising and Promotion
Information Technology
Healthcare and Medical
Telecommunications
This means they can provide top-notch IT professionals with specific knowledge and skills tailored to these industries.
Density Labs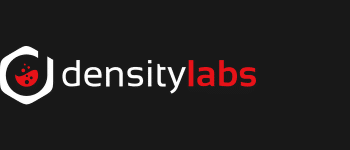 Density Labs is located in Zapopan, Mexico, and Texas, USA. Their primary focus is on delivering top-tier IT augmentation services to American companies, featuring the top 2% of tech talent from Mexico, and they've been doing this since 2016.
The Density Labs augmentation team is composed of skilled technologists who excel at managing complex IT projects in various areas:
Low code development
No code development
Content management systems (CMS)
Software development and scripting
The company matches US businesses with highly qualified professionals who can meet their specific tech requirements, particularly in industries such as:
Business services
Telecommunications
eCommerce
Density Labs boasts a fast hiring window, promising to deliver well-vetted, and highly skilled IT professionals within 4 weeks of initial contact.
Newxel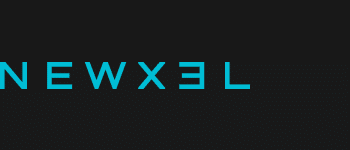 Newxel is a global company based in Kyiv, Ukraine, with offices in different parts of Europe and the USA. Newxel specializes in providing R&D centers, and IT staff augmentation to clients in the information technology, financial services, gaming, automotive, telecommunications sectors, etc. They have been serving clients worldwide since 2017.
Newxel is best known for its ability to help clients hire skilled and talented IT professionals from Eastern Europe or any other part of the world who excel at delivering IT projects in various areas:
Big data development
AI & ML development
Game development
Web development
Mobile development
Blockchain development, and lots more.
Newxel takes pride in its ability to swiftly establish global R&D centers and offshore teams in just 3-5 weeks and has a proven track record of successful collaborations with startups, small businesses, and enterprises, delivering outstanding IT solutions all over the world. They offer flexible hiring options and guide you through the entire recruitment process.

Ingenia Agency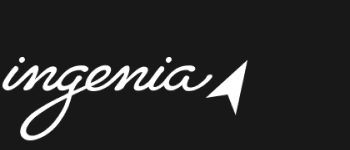 Ingenia Agency provides software staff augmentation from its headquarters in Mexico City, Mexico. They provide clients with access to a diverse pool of highly skilled IT professionals proficient in the latest technologies, including:
Node.js
React
Angular
MongoDB
Django
Laravel, and many more.
Whether you need to augment your in-house team with full stack developers, backend and frontend developers, mobile developers, UI/UX designers, QA testers, DevOps engineers, database engineers, project managers, machine learning engineers, or AI engineers, Ingenia Agency is equipped to help. They offer flexible engagement models, enabling businesses to quickly expand their teams to match project requirements.
Neginet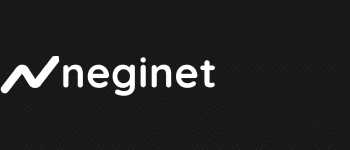 Neginet is based in Buenos Aires, Argentina, with offices in Addison, TX, USA, and Montevideo, Uruguay. The company has been providing IT Staff Augmentation services since 2012. They help startups expand their Development Teams with highly skilled engineers from Latin America who are fluent in English.
Neginet has a broad network of talented professionals who can quickly meet the specific needs of their clients. The company handles everything from recruitment and interviews to hiring and management of engineers. They serve various industries, including advertising and marketing, e-commerce, information technology, automotive, financial services, and retail.
Neginet takes pride in its rigorous hiring process, where the focus is on selecting the top 3% of candidates. This process involves three levels of interviews, which assess candidates' screening, English proficiency, and technical skills.
Mitrix Technology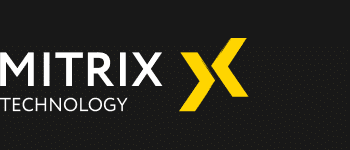 Mitrix Technology is a renowned IT staff augmentation company located in Warsaw, Poland, and was established in 2017. The company is well known for supplying experienced developers to assist companies in achieving their IT objectives and boasts a directory of over 400 IT professionals from Europe's top talent pool, who excel in various areas, including:
.NET
Angular
Drupal
Laravel
NodeJS
When you collaborate with Mitrix, you can choose to work with an already assembled dedicated team or build a custom team tailored to your specific requirements. The company boasts a short recruitment time and can assemble a team of IT professionals for projects in the education, healthcare, financial services, and information technology sectors within 24 hours.
ProCoders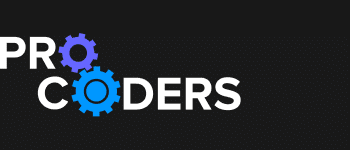 ProCoders is a well-known IT Staff Augmentation company located in Lisbon, Portugal that has been providing highly skilled IT professionals to clients worldwide since 2015. Over the years, the ProCoders team has been actively involved in more than 150 engineering teams not only in North America but also around the world.
ProCoders boasts a team of 100+ experienced software engineers who bring a wealth of knowledge and skills to IT projects. They are capable of addressing various IT needs, delivering expertise in technologies like
Symfony
Vue.js
Node.js
React.js
React Native
Laravel and more
One of the striking features of ProCoders is their flexibility in engagement models. This means that they offer different ways for companies to collaborate with them, ensuring that they can find the right approach that suits their specific project requirements.
Sophilabs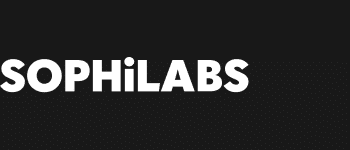 Sophilabs, based in Montevideo, Uruguay, and with offices in New York, USA, is an IT company that has been providing staff IT augmentation services to a global client base since 2012.
Sophilabs specializes in helping businesses by offering experienced developers who can seamlessly join ongoing projects or new ones. Their developers are well-versed in a wide range of technologies, frameworks, and tools, such as
React
Angular
.NET
C#
Python
Django, and others.
This diverse expertise enables them to create tailored, high-quality solutions for their clients.
Sophilabs are highly selective, choosing only the top 3% of IT talent in Latin America to ensure the delivery of top-notch software. The company can augment the in-house talents of a variety of businesses, including startups, scale-ups, and large enterprises, in sectors like healthcare, education, and technology.
Qadvance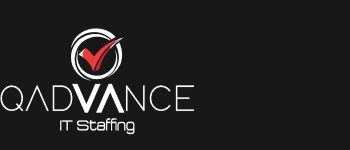 Qadvance is an IT staffing company founded in 2017, headquartered in Buenos Aires, Argentina, and with offices in Montevideo, Uruguay.
The company specializes in augmenting IT and software development teams for startups and businesses in various industries, particularly in the following sectors:
Information technology
Gaming
Automation
Banking
Manufacturing
They can deliver a diverse pool of highly skilled IT professionals with expertise in areas such as:
Front and back-end development
Full-stack development
Quality assurance (QA)
Data engineering
DevOps, and more
This wide array of readily available talents enables them to meet a variety of client needs, with the flexibility for clients to adjust their teams as required.
Qadvance employs a strict vetting process to ensure that its professionals possess the necessary skills and experience to meet client demands.
BEON.tech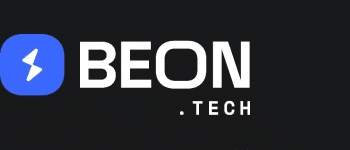 BEON.tech is a well-known company specializing in IT staff augmentation, located in Buenos Aires, Argentina, and with offices in Montevideo, Uruguay, Sao Paulo, Brazil, and San Pedro Sula, Honduras.
Founded in 2018, BEON.tech specializes in connecting US businesses with highly skilled IT professionals from Latin America. They have a robust network of talented experts excelling in a range of fields including:
NodeJS
.NET
Golang
React & React Native
Angular, and more
Whether you need frontend engineers, QC/testers, QA automation specialists, backend engineers, designers, UX analysts, or project managers, BEON.tech can assist in finding the right expert for your requirements.
BEON.tech has a rigorous selection process in place to ensure that its experts have the necessary technical skills and industry knowledge.
How To Choose The Right Partner For Your Business
There are many staff augmentation companies available, and finding the right one for your business can be a challenge. Here are several important factors to consider when making your decision:
Your Project's Needs: Start by clearly defining what your project requires. This includes the specific skills, technology, and project duration. This will help you find a company that can match your needs effectively.
Company's Expertise: Look into the company's experience and success in relevant IT areas. They should have a track record of handling projects similar to yours.
Processes and Methodologies: Inquire about the company's development processes and methodologies. Ensure they align with your project's requirements and preferred workflow, whether Agile, Scrum, or other methodologies.
Expertise and Skill Set: Look into the company's experience and success in relevant IT areas. They should have a track record of handling projects similar to yours.
Reputation and References: Research the company's reputation and seek references from previous clients. This will help you understand how reliable they are and the quality of service they provide.
Cultural Fit: Assess whether the company's work culture aligns with yours. A good cultural fit can lead to better collaboration and project outcomes.
Location and Time Zone: Evaluate the geographical location and time zone of the staff to ensure alignment with your work hours for seamless communication and collaboration.
Compliance and Security: Make sure the company follows industry standards and takes strong measures to protect data, especially if your project involves sensitive information.
Pricing and Cost Structure: Understand the pricing and how they charge for their services. Be clear about rates, payment terms, and any extra expenses that might come up during the engagement.
It's also important to consider English proficiency when selecting an IT staff augmentation company. Remember, consider multiple options, ask for proposals, and conduct interviews to ensure that your choice aligns with your project's objectives and your organization's values.

Conclusion
IT staff augmentation companies offer businesses a valuable advantage by giving them instant access to highly skilled IT professionals from all over the world. This brings flexibility, cost savings, and faster time-to-market for projects. Instead of committing to long-term hiring, IT Staff Augmentation lets companies benefit from specialized expertise as needed.
If you're thinking of boosting your in-house team with offshore staff augmentation, this list of top staff augmentation companies can be a helpful resource. Be sure to carry out proper due diligence so that you can choose a partner that will help you streamline your operations, and reach your technology goals.
FAQ
What is IT Staff Augmentation?

IT staff augmentation is a smart business strategy where you temporarily bring in external IT professionals to supplement your in-house IT team. This approach helps you tap into specific skills and expertise without the long-term commitments and costs of traditional hiring.
How is IT Staff Augmentation Different from Outsourcing?

In IT staff augmentation, you hire external professionals to work with your in-house team, allowing you to maintain control over your projects. In contrast, outsourcing usually involves hiring an external company to handle an entire project independently.
What IT Roles Can Be Filled through Staff Augmentation?

IT staff augmentation can cover a wide range of roles, such as software developers, project managers, system administrators, cybersecurity experts, and more. Virtually any IT-related role can be filled through staff augmentation.
How Can I Choose the Right IT Staff Augmentation Partner?

When selecting an IT staff augmentation partner, consider their track record, industry expertise, ability to meet your specific needs, pricing structure, and communication and project management skills. Checking references and examining case studies can also assist you in making an informed decision.
What's the Typical Duration of IT Staff Augmentation Engagements?

Engagement duration can vary from a few weeks to several months or even longer, depending on how complicated the project is and what you require. You can choose how long or how short you want the expert.
Contact Us