Cost of Hiring a Development Team: Israel vs. Ukraine
When making any big business decision, the common concern is estimating the budget. If you decide to work with a dedicated team of developers, it is no different. It's vital to estimate the cost of hiring a development team and the effort required for a certain project, compare different solutions and offers. 
Obviously, the goal is to find a team that will deliver a high-quality result for a reasonable price. The perfect solution for Israeli companies is partnering up with tech specialists from Ukraine – this is a collaboration that will pay off on many levels.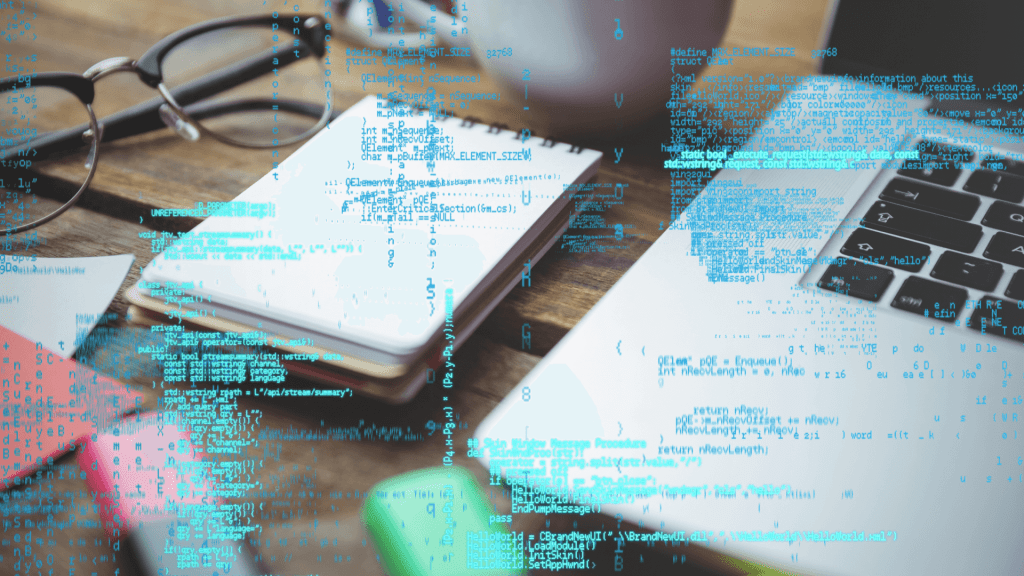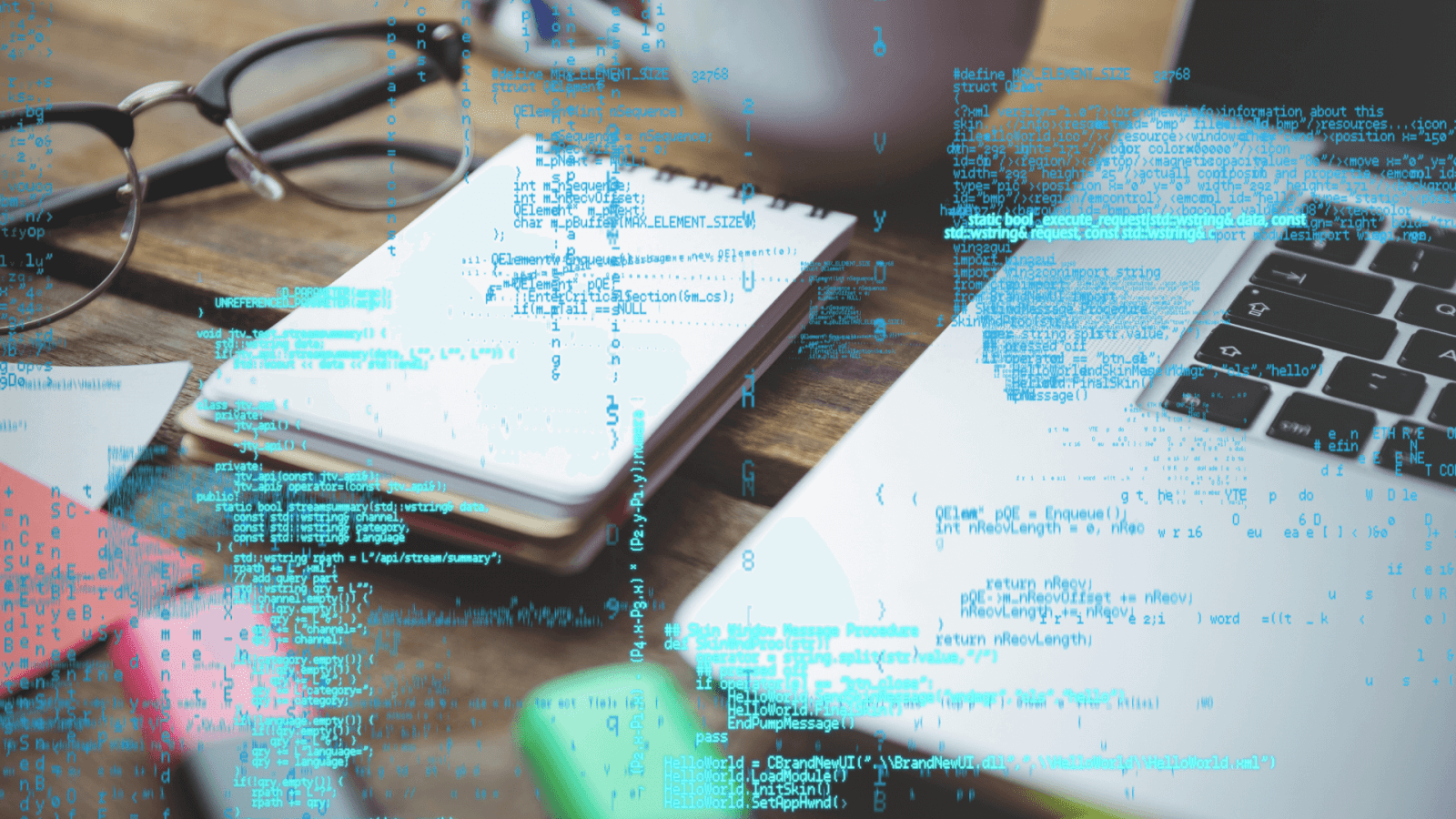 Comparing Costs
For Israeli businesses, working with dedicated teams in Ukraine has a lot of perks. Geographical proximity eliminates problems like time difference or overcomes long travel hours. Cultural and historical similarities help to communicate easier – not only English but also Russian can be used for correspondence. On top of all this, the skill set of Ukrainian IT professionals has been landing them in top positions in numerous global IT-related ratings over the past few years. But let's discuss another issue that needs attention. Financial Issues.
Different places have different standards of living and different prices. Compared to Israel, Ukraine has lower living costs and lower wages. This means Israeli companies can hire top-notch Ukrainian professionals and still save money. To get an idea of how big of a difference we are talking about, see the spreadsheet below
that shows the average salaries of key specialists in Kyiv and in Israel.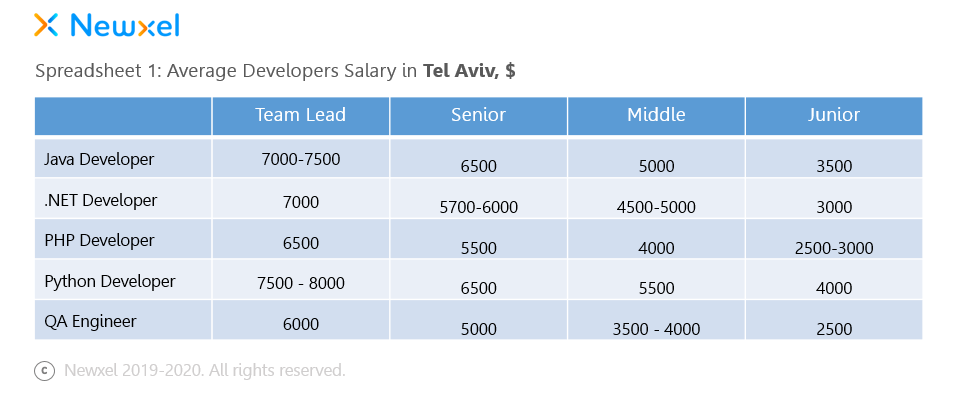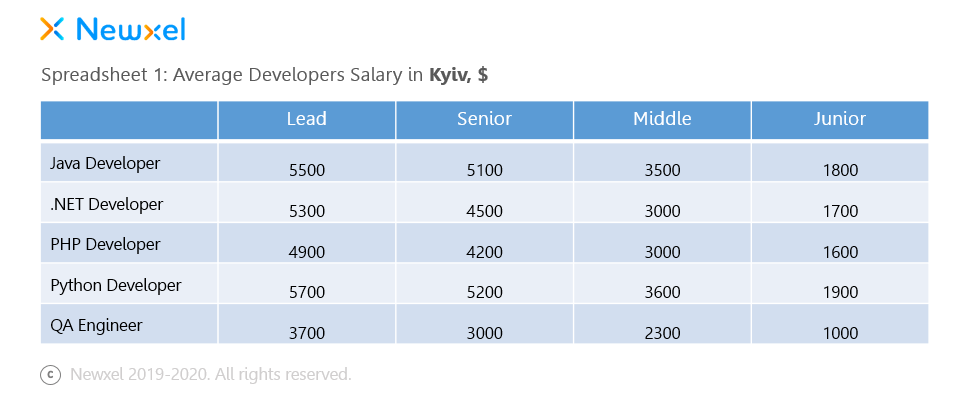 How Do You Build A Dedicated Team Or an R&D Center in Ukraine?
If you decided to hire a development team in Ukraine or even open an R&D center, there are several ways to do so.
Option 1: You can open an R&D center by yourself.
In this case, the first thing you should do is to get in touch with a local HR agency specializing in hiring IT professionals. It is necessary to find people for the key vacancies. At this stage, you will have the following expenses:
– Agency fee equaling 15-20% of a specialist's yearly salary
– Office rent from $20 – $30/sq.m. per month
– Purchasing furniture and equipment
– Staff hiring and salary
– Further expenses may include travel costs, and your IT specialists will have to find the time to conduct interviews with future members of the development team.- One other vital element of the whole process is supervision. Be sure to control expenses, efficacy, and KPI of the development team or the R&D center.
Don't forget about Law Firms that will help you with all legal issues, Accounting, and Consulting Services Firms.
Option 2: Employing the services of an outstaffing partner
Outstaffing partner specializing in building,  putting together, and maintaining development teams and R&D centers in Ukraine. This is a simple and reliable way to get a custom-picked team or launch own R&D center with minimum effort and expenses. The IT outstaffing partner takes care of interviewing and hiring candidates, provides office space and all the necessary equipment, etc. This way, your company can concentrate on work without having to deal with all sorts of preparations.
The cost model, in this case, will be the most transparent – Cost Plus Pricing Model: developer salary + taxes in Ukraine (5% + $35) + fixed monthly fee.
You Win Either Way
If you are still not sure, what option suits your company best, take your time to consider. But the truth is, no matter what choice you make, you win. Either way, you get to work with world-class Ukrainian professionals whose work will exceed all your expectations, and all this without overspending your company's money! Moreover, by working with Ukrainian IT specialists, you will be able to cut down expenses and invest this money into your company's further development.Contact Us