Complete Guide on Website Development Cost in 2023
A Website is a must-have digital asset for any business as online presence becomes increasingly important in 2023 and beyond. To date, over 70% of businesses report having a functional website that helps them showcase products & services, find new customers, and build credibility in their respective domains. However, while businesses and entrepreneurs are driven by different priorities, one thing unites them—the need to find the most cost-effective web development price.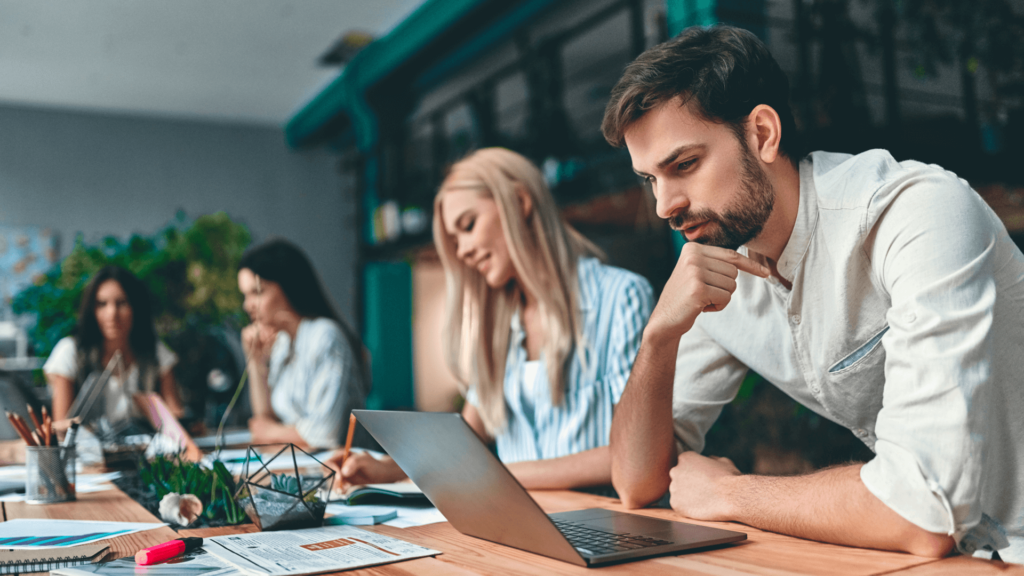 So, what is the most budget-friendly website development cost, and how has this figure changed lately, especially with the rise of the Generative Pre-trained Transformer (ChatGPT)? According to Web Hosting Secret, the estimated cost to develop a website in 2023 has changed significantly compared to the last few years. A typical website project that requires ongoing development and marketing activities can cost up to $10,000 per month, while a simple web page can cost up to $1500.
Business owners are also struggling to strike a balance between cost vs. time-to-market and whether to take an out-of-the-box vs custom development. While every approach has its share of pros and cons, the ultimate decision circles back to whether it helps you save website development costs. So, how do you go about it, and what really influences your budget in the long haul? And do you have direct control over any of these cost factors?
In this guide, we highlight everything that you need to know about the average website development cost in 2023 and beyond. Keep reading to stay updated.
Why the Cost of Website Development Estimation Is Usually Far Away from Real Costs
Website development can be lengthy and complicated, depending on the type of website that you want to build. A typical project in this domain involves a range of factors, including design, functionality, deployment, hosting, and integration with other business tools. When calculating the estimated cost to develop a website, it's important to understand why budget overruns are common.
There are four main factors behind estimations that are far away from real costs, including:
A key reason that might lead to discrepancies between the actual price and the estimated one is scope creep. This happens when a client doesn't have a clear understanding of their project needs and may introduce new functionality requirements when the development is midway. If that happens, the development team might be forced to increase effort or resources, bringing the ultimate price up.
While effective communication is a factor that every business owner considers before engaging a development team, misinterpretation often happens, leading to misunderstandings. The result is that specific functionalities might be missed in the first stage of development, forcing the team to do modifications later on. This will likely end in a higher-than-expected final cost.
To offer an end-to-end experience to both customers and employees, websites are often integrated with a range of third-party services, including social media platforms, payment gateways, and CRM systems. While you can plan an accurate budget for these integrations, you're likely to overrun when integrating with unfamiliar APIs that introduce unexpected complexities.
Website development projects are unique, and each may present several technical challenges that were not anticipated from the outset. In the long haul, whether you're dealing with legacy plugins, heritage software systems, or an open-source code base that you want to customize, the complication will definitely increase the amount of time and money spent on the project.
What Does the Website Building Cost Consist of?
There are various factors that you need to consider when estimating the cost of developing a website. Typically, your website development budget breakdown should consist of:
For visitors to browse and access your website, you'll require a unique domain name that represents its internet address. Acquiring this domain name will cost you an annual fee, which Forbes estimates to be around $10 to $20. However, the exact cost of reserving and purchasing domains varies, depending on the name's uniqueness, type of extension, and whether it's premium or standard.
Web development pricing also consists of the cost of creating aesthetic design aspects, such as color, scheme, layout, graphics, and typography. Besides investing upfront in tools and technologies that can help you create a design of your choice, you'll also need to hire professional web designers. This can cost you anywhere between $30 and $80 per hour in the USA, depending on the developer's level of experience.
Functionality entails how a typical website responds to user commands. Adding complex functionalities, such as shopping carts for e-commerce websites, may require budgeting upfront. Other functionalities that you may need to consider in the project, depending on your intricate business needs, include user registration systems, contact forms, search prompts, and content management systems.
The overall website construction cost also consists of hosting fees. A web hosting service provider will rent you a server space to store the website's files and allow access to them around the clock. While web hosting prices are competitive, and you'll always find an option that suits your budget, the ultimate cost depends on several factors. This includes speed, storage capacity, security, reliability, and service levels offered.
Search Engine Optimization (SEO)
You might need to invest in search engine optimization (SEO) upfront, especially if your website is going to rank high in search engine results pages (SERPS). SEO costs that need to be factored in before the launch phase to set a strong foundation from the start include URL structure optimization and keyword research. Additionally, post-launch, you'll need to budget for meta tag creation and content optimization.
Ongoing Maintenance and Updates Cost
Prepare for potential recurring expenses on ongoing maintenance and updates. To ensure that your website functions optimally and is safe from cybersecurity threats, you'll need to update security patches, update themes or plugins, and manage content and data on an ongoing basis. This will also help you match current industry standards and stay up-to-date with evolving platform requirements.

What are the Factors that Influence the Cost of Website Making?
It's important to understand what drives the cost of developing website, especially if you're going to budget effectively and save whenever possible. There are various factors that influence the cost to make website development, including:
The complexity of the website's design will significantly influence the overall cost of the project. For instance, a basic website with a simple layout requires minimal typography and graphics, which means the development team will spend less time and effort on it. On the other hand, complex designs that involve custom user interface components, animations, or illustrations might require you to engage specialized developers with unique skills. Additionally, you might also need to invest in advanced tools and technologies to get the job done.
Another factor that influences the overall cost of web development is integration complexity. Typically, you'll need to integrate the site with your current business systems, such as legacy software or database. The complexity of this approach will depend on the quality of API documentation, the level of customization required, as well as the availability of developers who can meet your exact needs. Moreover, you might also need to factor in the cost of remediating unexpected complications that may arise post-launch.
Content or Data Migration
If you have an old site, you might need to migrate its content to the newer website to ensure uninterrupted business operations. The same applies to any other business data that might be stored in an outdated system. Depending on the amount of data or content that you want to migrate, you'll spend on preparation and formatting inconsistencies. Also, you might need to work with an external data expert if no one in your team has the skills to get the job done.
The Choice of Content Management System (CMS)
The cost of a content management system (CMS) service provider will influence your budget in two main ways; upfront planning and long-term maintenance. Moreover, while open-source solutions such as WordPress come at a relatively affordable licensing fee, an enterprise-level proprietary CMS will cost you ongoing support expenses on top of the initial licensing fee. Therefore, it will help if you choose an option that aligns with your business goals and its resources.
How Does the Type of Website Affect the Website Development Cost?
The cost to develop a website may vary, depending on the type of site being built. This is because, depending on what you want to achieve, the website might require a certain level of functionality, customization, or complexity.
Here are the prevalent types of websites and how their development costs vary:
Corporate websites cater to small businesses and often include extended functionalities, such as service listings and social media feeds. In addition to that, you might also need to integrate a customer relationship management (CRM) system and e-Commerce capabilities if the business sells products online. Adding all these functionalities to one project translates to more time, effort, and money.
e-Commerce sites facilitate the sale of products and services through secure online transactions. To achieve this and offer a friendly user experience, you'll need to integrate complex functionalities, such as login systems, payment gateways, virtual shopping carts, and inventory tracking capabilities.  This will cost you anywhere between $1,500 and $6,000 for a custom solution. However, if you choose a low-end option, such as e-Commerce SaaS, you can expect to part with $20 to $30 per month, depending on the service provider.
Catalog sites are online directories that specialize in selling or promoting specific products and services, such as sales, car rentals, jobs, and real estate properties. These sites require various levels of customization, including an elaborate search system, location-based function, as well as user feedback and review system. Trusted insights reveal that building a catalog site like Airbnb can cost upward of $50,000, minus ongoing maintenance expenses.
The Price of Website Development Depending on the Type of Team
Another factor that can make a difference in the budget for building a website is the type of team involved. Different website development teams offer varying levels of expertise, perspectives, tools, and resources. Common teams to work with include:
The basic website development cost will be generally higher if you work with an in-house team. This is because in-house developers may need to learn new skills and technologies, not to mention the time and resources needed to manage them.
As independent professionals, freelancers offer one-time services that may include building a website from scratch. Thanks to the low overhead costs of their business nature, freelancers usually charge relatively competitive rates and can help you save more money. However, this comes at the expense of higher risks of project failure. Nonetheless, the freelancers are still worth a try, especially if you know how to hire a web development team remotely.
A typical website development agency features a team of experts specializing in different areas, such as designing, coding, and testing. For this reason, these agencies offer an end-to-end remote development servic§e, which might come at a steeper price, as opposed to doing it yourself or hiring freelance developers.
The Cost of Website Creating Depending on the Team's Location or Region
The cost to code a website can vary greatly, depending on the location or region of your development team. Variations in rates across different geolocations may arise due to various factors, including the cost of living and local demand for web development services.
Regions like the USA, Western Europe, and Australia are usually associated with higher developer rates thanks to high demand and cost of living. On the other hand, offshore developers for hire from developing countries in Eastern Europe charge lower labor rates due to the lower to moderate cost of living.
That said, it will cost you an average of $35 to $55 per hour to hire developers in Eastern Europe countries, such as Ukraine. Conversely, a developer with the same skills and level of experience may charge up to $100 per hour in North America.

How Do UX/ UI Design Costs Affect the Cost of Making a Website?
UX/UI designing is essential, as it contributes to the overall look, functionality, and usability of the site. Implementing an aesthetically pleasing or custom UX/UI design can affect the overall website making cost in many ways, including:
Creating a superior UI/UX design that leapfrogs the competition on all fronts requires in-depth research and planning to understand the exact needs of the target audience. This means using advanced tools to run analytics on user data to understand their behaviors and personalize workflows. To implement all this, you'll need to budget for the research upfront.
Depending on the goals of the project, a typical UI/UX designing task may extend to integrating complex requirements, which can increase the overall development cost. For example, creating complex workflows and intricate interactive elements will require more time and effort from experts, contributing to higher costs.
Visual Design and Branding
UI designing involves working on on-brand interfaces to create a visually appealing look. Depending on your unique business needs, this can extend to acquiring advanced animation tools or technologies to create custom graphics. You might also want to recruit an expert in brand imaging to help you select appropriate and consistent color schemes or typography.
How Does the Type of Development Affect the Website Development Costs?
The development approach that you take greatly impacts the overall website building cost. This is because different web development approaches require varying levels of expertise, time investment, and complexity. Typically, you can choose among:
As the name suggests, this type of development involves building a tailored website that addresses the intricate needs and requirements of your business. The unique nature of this approach drives up the overall cost and time needed to complete the job.
Additionally, you'll need to hire developers with specialized expertise in Java, JavaScript, Python, and Ruby programming languages to customize the website as much as you want. Meeting all these specific requirements comes at an increased price tag.
Static websites are basic web pages that display fixed content and don't require integrations for interactive or dynamic functionality. For this reason, the cost to create a website with static functionality is generally low, given that the project will require simple coding with HTML and CSS.
The cost of building dynamic websites is higher compared to that of their static counterparts. Typically, these websites require extensive development of the backend infrastructure using server-side scripting languages, such as Ruby and PHP. This level of complexity doesn't only affect the cost but also the chances of finding value-matched developers for the job.
How Do the Terms of Website Development Affect the Cost of Development?
When clients choose to engage freelancers or professionals in a web development agency, both parties will be required to sign the terms of the project. This agreement outlines the rights of the client, the responsibilities of the development team, and general expectations that both parties should meet during the development process.
Various aspects of the terms of service can affect overall website development charges, including:
Every project is unique and comes with various requirements. The more requirements you agree to, the higher the price of the service will go. For instance, you'll pay more if the terms of service require the development team to also create text, image, and video content for the website.
Although often overlooked, the underlying payment terms will likely determine whether the development cos§a"t will be relatively affordable or expensive in the long haul. For example, a one-time deposit will offset the development bill at a relatively affordable transaction cost, as opposed to processing weekly payments over a long duration. When the small transaction costs add up, they'll likely overrun hundreds of dollars.
Intellectual property (IP) rights agreement addresses the ownership and usage of the website alongside its associated digital assets. This can include content, the source code, or design files. Unless you fully own the underlying IP, you might incur ongoing expenses post-deployment in commissions to the original owners.
There is a range of hidden costs that may contribute to more expensive website development fees. Comparative to what you intended for in the budget, they include:
Planning costs: You might need to involve professional planners from the start, especially if you're going to minimize scope creep or additional expenses in the course of development.
Meticulous documentation: To avoid misunderstandings and costly mistakes during the development process, you'll need to create comprehensive documentation of the project's requirements, specifications, design mockups, and any other custom modifications that you may need.
In-house employee training: In-house development teams may need additional training and refreshment courses on the latest web development approaches, such as Agile methodology. Agile methods often emphasize iterative development and regular communication to save costs and improve speed. If your team masters it, you'll launch the website in the market sooner.
Testing and Quality Assurance (QA): No matter how simple your website is, it will help if it undergoes robust testing and QA to ensure that it functions optimally, as intended. The idea is to reveal any bottlenecks that might hinder this before launching. With that in mind, prepare to hire testing and QA experts.
How Newxel Can Help If You Need a Website Development Team
Newxel is a full-service company that specializes in hiring tech professionals for various IT projects, including web development services. Thanks to our global hiring capacity, we can help you find and recruit world-class web developers with any tech stack proficiency within 3 to 5 weeks. Even better, we can match you with talents from regions that charge relatively affordable rates, such as Ukraine or Poland, saving you significant web design costs. With endless options, you won't miss an average game developer salary that is within your means.
In addition to hiring, we offer a range of turnkey services to help you set up dedicated teams or global R&D centers faster and with ease. These services include, but are not limited to, IT infrastructure setup, full finance & legal support, administrative support, and any other service that you may need. Contact us to get started.
Conclusion
The overall cost of website development depends on a range of factors, as discussed in the guide. You have to consider the complexity of the design, the level of functionality, the terms of service, as well as the location of hiring developers. For more intricate projects, you might need to factor in aspects like custom user interfaces, SEO for better visibility on Google, and the availability of developers with the exact skill set needed to get the job done.
Frequently Asked Questions (FAQs)
How much does it cost to develop a website?

$100 to $500 for simple websites like personal blogs and $30,000 or more for complex designs. On top of this, you might also need to maintain a part of the development team to provide ongoing technical support.
How much does a website cost using a website builder?

Using a builder will lower the overall website development cost estimate. However, you might still spend a significant amount of money if the process is longer than intended and involves a paid-plan builder. Moreover, the budget will also be based on whether you need specific add-ons or upgrades.
How to choose a reliable web development partner?

Choosing a reliable service provider for web development requires in-depth research and a strategic approach. It would be great if you create a list of potential partners and evaluate their experience and expertise. If you find a matching option, check their reviews and testimonials before asking for a portfolio to assess skills, technologies, and likely team composition.
Contact Us