Cloud Migration Cost Estimate: How to Calculate It Without Overspending
One of the benefits of using cloud technology is reducing infrastructure costs and paying only for what employees actually use. This approach is only gaining momentum. According to Gartner's research, more than 70% of companies have already migrated their workloads into the public cloud.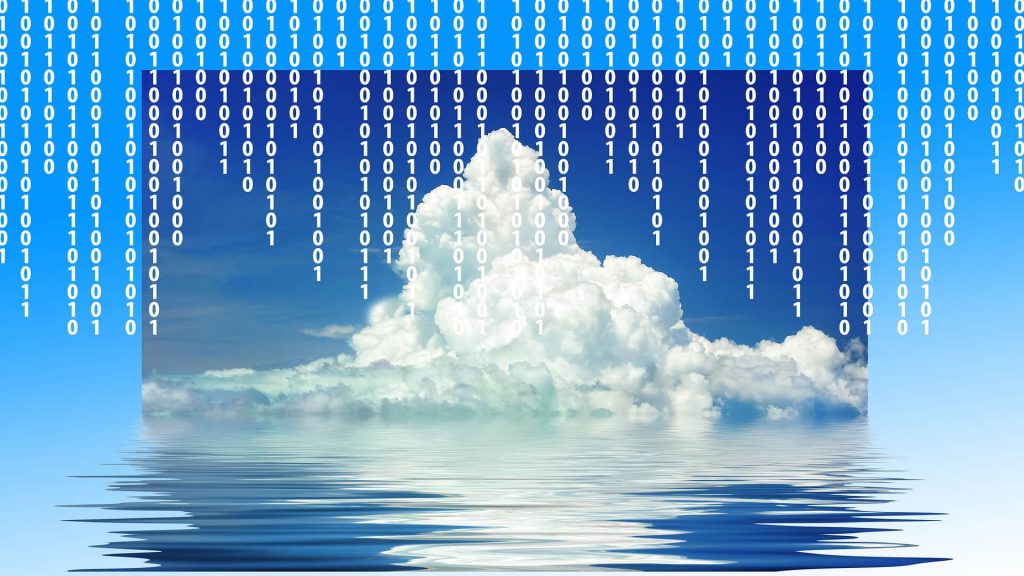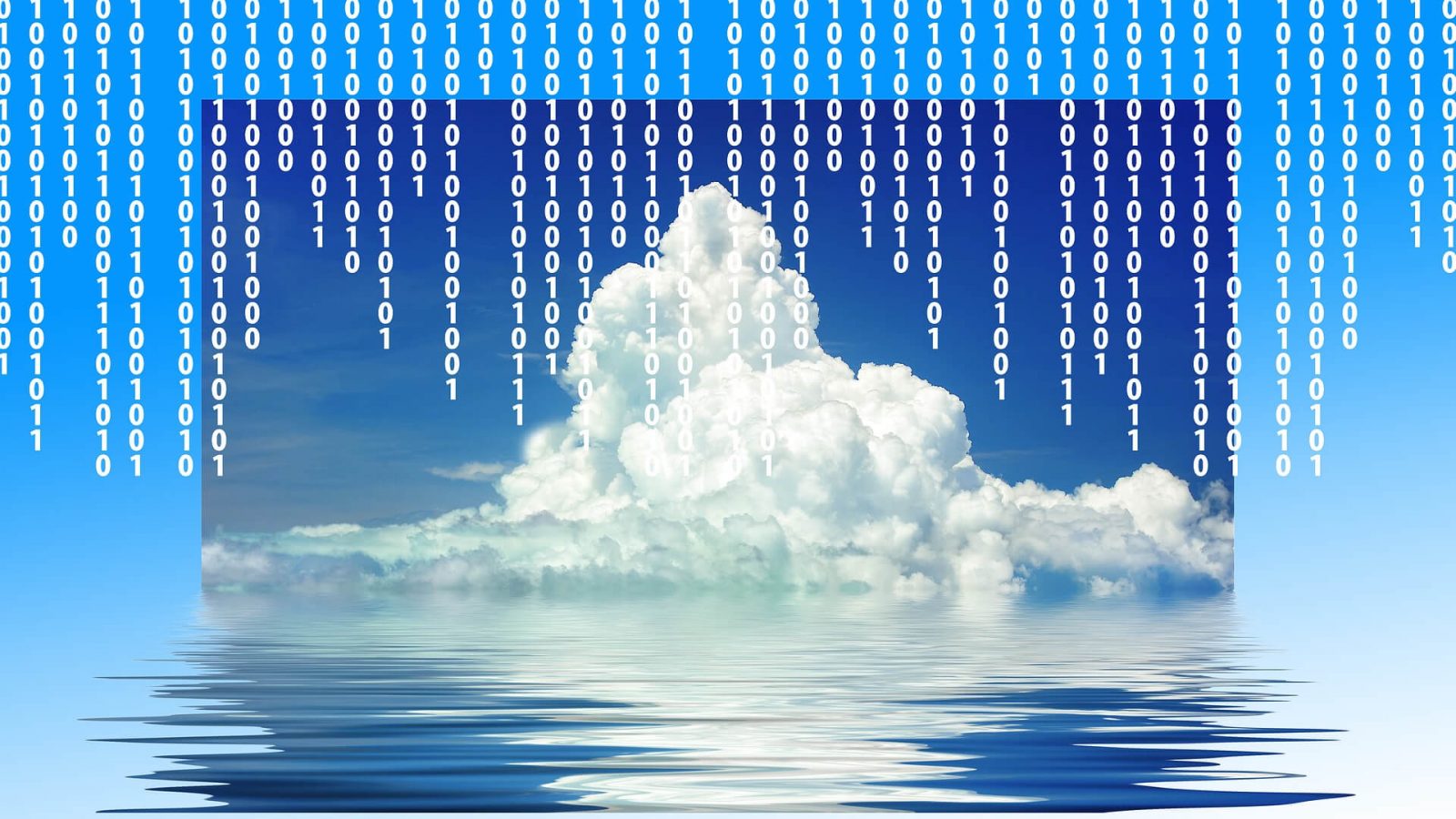 However, cloud migration projects require serious thought and consideration for all user groups when it comes to budget. Often the IT department and the finance department engage in fierce arguments about the advisability of certain innovations, and for a good reason. According to a study by Forrester, less than 40% of companies achieve the desirable figures for which the migration to the cloud was conducted. These statistics are confirmed by Gartner's analysis, according to which, by 2024, 60% of infrastructure and operations (I&O) leaders will encounter public cloud cost overruns that negatively affect their on-premises budgets.
Is there a way to avoid this outcome? Definitely, yes. Coming to a common denominator and avoiding cost overruns is possible, and in this article, we'll explain in detail how. Let's take a look at how much cloud migration costs, what factors influence these expenditures, and most importantly, how to avoid unnecessary spending.
How Much Does Cloud Migration Cost and How to Get It Right?
Cloud migration is the transition of a business's infrastructure to cloud services. The reasons to migrate include ease of scaling, affordability, the need for modern infrastructure, etc. Cloud migration costs directly depend on how well the purchased computing resources are used.
Before the advent of the virtual-cloud age, the development of the computer infrastructure of enterprises, especially large ones, went rather slow. Now, with computer hardware emulation technologies, and then with the construction of clouds on their basis, it has become possible to create and change the characteristics of virtual machines with just a few mouse clicks.
This has tremendously enhanced the ability of system architects and administrators to quickly adapt corporate IT infrastructure services to the changing needs of the enterprise. For example, an online store can quickly ramp up its computing power during times of marketing promotions or holiday market buzz. In total, the cost of moving to the cloud can be divided into direct and indirect costs:
Direct costs
Direct costs are resources that are directly spent to produce or lease a particular product. For example, hardware, including the amount paid for physical servers, maintenance contracts, software licenses, warranties, supplies, etc.
Indirect costs
Indirect costs are not directly related to creating a specific product but are necessary to keep a specific process or business running. Indirect costs are also called operational costs. In the case of cloud migration, operational costs can be considered loss of productivity of employees and customers when your on-site server experiences downtime. In addition, indirect costs can include:
Expenses for market research and advertising.
Salaries of employees who are not directly involved in the process.
Any other expenses that cannot be attributed to a specific product. For example, staff training and so on.
What Are the Factors Influencing the Cost of Moving to the Cloud?
The cost of moving to the cloud is quite difficult to calculate because each case differs. However, there are several factors that affect the final price tag in one way or another:
Migration team 
One of the key cost items will be the work of the team that will help integrate your business into the cloud. IT experts will develop a well-thought-out cloud migration project to minimize the risk of downtime and protect your systems and data throughout the migration process. They will then begin to implement this plan by migrating your data to the cloud infrastructure to ensure a seamless transition of databases or applications. This is a multi-step process that requires increased oversight and monitoring and, therefore, should be considered for accurate cloud migration estimation.
Creating the infrastructure
Moving to the cloud requires an evaluation of all applications, services, and systems in use throughout the company. Start with an audit of digital assets to determine their scope. Make a list of the software, information systems, and services in use. Determine which applications no longer meet the needs of the business and don't add value. Identify which applications and services can bring more value and work more effectively in a virtual environment.
The cloud provider
Cloud providers usually offer a pay-as-you-go model, i.e., the customer pays only for the virtual capacity used. Nevertheless, different providers have different pricing plans.
In addition, your migration strategy will largely affect your data migration cost estimates. Before migrating to the cloud, it is worth working with the service provider to determine which strategy best meets the needs of the business. Gartner's experts identify five key strategies, most commonly known as the 5Rs.
Rehosting. The cloud provider simply re-deploys existing systems on the cloud server. This strategy is chosen when there is no need for significant architectural changes and is more about data migration cost.
Refactoring. This approach entails redesigning the application architecture to take full advantage of the cloud. When greater microservices-based flexibility is required, applications are broken down into smaller pieces or services and deployed in a containerized environment in one or more public clouds.
Revise. This strategy is most relevant when there is a need to modernize legacy systems. Before moving to the cloud, it is necessary to expand or change the codebase. This approach helps bring the performance of systems to the same level as the characteristics of the cloud provider's virtual environment.
Repurchasing. This entails rewriting an application from scratch on a service provider platform, removing existing code, and changing the application's architecture. Such a solution unlocks new and innovative features through the cloud platform of the IT solution provider.
Replacement. A strategy that involves abandoning existing legacy applications that no longer meet the needs of the business and the transition to the model of "software as a service" (SaaS).
Post-migration costs
Maintenance and post-migration costs of moving to the cloud play a key role in calculating costs. If we are talking about paying for everything working steadily and without downtime with the former, the latter involves the cost of upgrading and scaling.
What Are the Key Cost Estimation Methods When Migrating to the Cloud?
As you can see, the cloud migration cost consists of many factors. However, it can be calculated using three different methods.
Analogy approach
You can make approximate calculations based on the ready-made cases of cloud migration of businesses from your niche. Keep in mind that you will have to contact your cloud vendor to get this data and eventually use this cloud migration cost model for estimation.
Expert judgment approach
You can bring competent experts who will do the research and give their assessment based on experience and expertise. Cloud migration services are quite popular these days, so you're unlikely to spend a lot of time finding the right expert.
Algorithmic model approach
In this case, you can get a rough estimate of the cost of moving to the cloud using algorithms. Special formula will help establish the relationship between dependent and independent variables and then get an average cost of cloud migration. At the same time, this approach doesn't take into account all the peculiarities of the business.
How to Estimate the Cost of Cloud Migration: a Step-by-Step Guide
So you've decided on a clear goal for moving to the cloud, and you've chosen a provider. How do you get a cloud migration cost estimate?
Conduct an audit of your current IT infrastructure 
Ideally, a successful migration starts on paper. First, create an inventory of all the servers you plan to move to the cloud. You should pay particular attention to estimating the required performance. The best option for a company with a solid IT fleet is to order a professional audit. Whatever the case may be, it makes sense to rent cloud resources with a small reserve and then, if necessary, abandon the excess.
Calculate the cost using a price calculator
You can use a special cloud migration costs calculator. Its use is quite simple: you specify your workload and the necessary computing power, request processing time, and other important factors, and then you get the result. Here are just some of the most popular online tools:
Google Cloud Platform Pricing Calculator
Microsoft Azure's Pricing Calculator
Ask the vendor for a cost calculation 
Estimate the approximate costs using the vendor's migration expertise. Choose which type of cloud best suits your business needs. At this point, you can roughly plan in which order and when the migration will take place and hence what costs can be avoided while minimizing downtime.
The provider's experts can offer you a cloud migration cost analysis and test migration. Be sure to spend time on this, as a test migration will help you understand whether the cloud resources meet the needs of your services and will show whether something can go wrong.
Determine post-migration and risk-associated costs 
The process of migration doesn't end after transferring your data to the cloud. At the post-migration stage, you will have to pay maintenance costs. In addition, you must think about the network connectivity of migrated services and virtual infrastructure. Be sure to back up all components of your infrastructure.
The most important thing in preparing your company for cloud migration is formalizing and structuring all internal processes. The rest of the tasks can be taken care of by the cloud provider's experts. Before starting the process, you will receive a full-fledged migration roadmap. By studying it, you'll be able to identify and eliminate all potential difficulties and bottlenecks.
What Are the Main Pitfalls During Cloud Migration Estimation?
The migration process is not much different from implementing any other project: at the planning stage, everything is carefully thought out, but there are nuances that are difficult to predict. Let's consider aspects that are worth paying close attention to.
Calculation of labor costs and finances
Companies often build their IT infrastructure with future scaling in mind, but it is hard to determine the number of resources and costs needed to use cloud services in the near future. Your cloud provider will advise you on this topic.
Choosing a service provider
Cloud providers offer different services at their own price points and take different approaches to data protection. However, cost should not be the only deciding factor. Define a pool of the most important criteria, gather commercial offers, and ask the potential provider questions regarding them. Ask the potential provider about the necessary certificates, credentials, and licenses.
Lack of knowledge when dealing with cloud infrastructure
Following the decision to migrate to the cloud, the HR department needs to assess the competencies of the company's current IT professionals. If a lack of knowledge is identified, it will be necessary to train them in working with the new infrastructure, review employees' job descriptions, and, if necessary, introduce external contractors.
Rushed application assessments
Some organizations mistakenly believe that a pre-calculated fee with a set range of deviations means that there are no additional costs of cloud migration. Keep in mind that any calculations are subject to change in the following cases:
Increases in workload;
Assumptions that turn out to be false in the implementation process;
Failure to make timely decisions;
Failure to perform any third-party work duties on time.
Poor landing zone design
When migrating infrastructure to the cloud, the latter must be adequately prepared for the transition. Failure to do so can significantly increase the costs of security and compliance.
Dependency bottlenecks
Above, we have already written about the importance of interdependencies between applications. If you fail to take this into account, it can lead to incorrect grouping and order of application migrations, instability, and downtime.
How Can Newxel Help?
Migrating to the cloud is a very responsible process, and the best solution is to entrust it to professionals. Contact Newxel, we'll present you all of the benefits of offshore development center, and find a team of experts to ensure your business migrates to the cloud as quickly as possible with minimal direct and indirect costs.
Newxel is all about unique solutions specifically tailored to the goals of your business. We consider all the nuances and aspects of your business, then build a dedicated development team in Ukraine, Romania, Poland, and other European countries, as well as in Canada, from scratch and make it an organic part of your company.
Contact us and we'll help you find a team to migrate to the cloud. This task is a time-consuming process that requires a separate team that Newxel can gather, hire, and support for a client in any industry, or you may harness the power of team as a service model. Just click the button below and we'll take care of the rest.
Final Thoughts
Migration to the cloud is a matter of time for companies wishing to evolve in line with today's realities. This provides advantages to businesses from different industries (flexibility, risk reduction, maintaining high productivity, ensuring data security) and allows you to optimize the cost of maintaining IT infrastructure.
That is why large companies have already made their choice in favor of the cloud, as evidenced by both the data of cloud migration market analysis and real cases. The cost of moving to a cloud environment often scares away business owners. Nevertheless, you can get significant cost savings from moving data to the cloud if you know exactly what you need and enlist the support of a reliable migration partner.
Simply contact Newxel and we'll take care of all the hassle of migrating to the cloud. Just reach out to us and consider yourself already migrated to the cloud.
FAQ
How much does cloud migration cost?

This is a very individual process, depending on the needs of your business. For a more accurate assessment, it is necessary to involve highly qualified specialists with excellent knowledge of this niche.
How can I reduce data migration costs?

To ensure cost savings during cloud migration, you need accurate and up-to-date data from multiple sources. This requires you to connect specialized tools that monitor the use of cloud solutions and export data from cloud portals. As an alternative, you can rely on true quality specialists who will take care of all the hassle.
How to estimate the cost of cloud migration?

This requires an in-depth analysis of potential costs and benefits. Nevertheless, you can get an approximate result by using cost calculators.
What factors influence cloud migration costs?

This is a purely individual question. However, one of the key factors is potential downtime. You need to determine how vital continuous availability is and how much downtime costs the company to determine the needed amount of resources and the cost of cloud migration.