Getting Started with a Team That Works Remotely
The shift towards remote work is transforming the business world. As reported by Zippia, by 2023, 27% of U.S. employees are working remotely, a figure projected to rise to 36.2 million by 2025. This new paradigm brings unique challenges and opportunities, requiring innovative approaches to communication, collaboration, and management. The potential benefits, however, are significant, including enhanced productivity, reduced costs, and a more balanced workforce.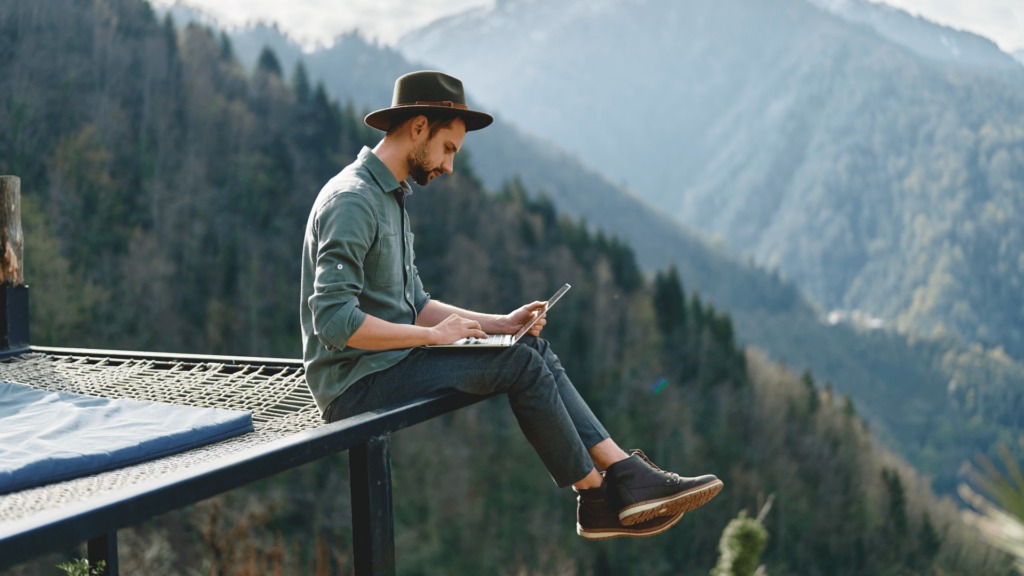 Given this backdrop, prioritizing the selection and efficient management of a dedicated development team becomes paramount. This comprehensive guide will lead you through the essential steps of establishing and overseeing a successful remote team, encompassing recruitment, onboarding, fostering a positive team culture, effective communication, and performance tracking.
Let's dive in.
Choosing & Managing a Dedicated Development Team
Here is how to choose a dedicated development team and manage it effectively to ensure your business requirements are continuously met:
Recruitment
Recruiting a dedicated development team requires a careful approach with lots of planning and considerations, whether it's for a one-time or ongoing project. Here is how to select a team that matches your expectations and can deliver in-house level quality even with minimum supervision:
Establish your needs: Define the exact needs that you want to meet with the dedicated team, including specific skills and expertise that you want individual members to bring on board. This will help you set expectations and clearly define the roles needed to be filled.
Determine the ideal team size: How many developers do you need to complete the job? This will depend on a range of factors, including whether you want to retain a part of your current in-house team, workloads, the project's complexity, and the desired speed of delivery.
Create a job description: In the job description, highlight the specific skills, technologies, and programming languages associated with the vacant position. It will also help if you describe the day-to-day roles and responsibilities and other requirements, such as education and certification achievements.
Find and interview the candidates: Wait for matching candidates to apply for the job and shortlist them for further screening and interview. Alternatively, you can approach innovative developers directly on online forums, hackathons, or even open-source contribution communities.
Onboarding
After hiring the team, you'll need to take it through a meticulous onboarding process, highlighting what a typical day-to-day work routine looks like, workflows, and the traditions & ceremonies embedded in the organizational structure. During this stage, you'll also provide training for development tools and business applications that require specific operating skills and test whether the team has seamless access to these resources.

Setting Expectations
Now that you know the intricate details about each member of your remote dedicated team, including their proficiency, it's time to have a one-on-one with them and set the expectations. On top of establishing a trusting rapport, you would want to define what you expect of every team member and let them raise their expectations from you as well.
At this stage, you'll also explain the possibility of future compensation changes, depending on the preceding local salary market averages.
Establishing clear expectations at the earliest opportunity is crucial, especially if the initial offering was below the developer's expectations. This early clarification prevents them from immediately starting to look for another job.
Managing the Team
The first few months after onboarding a new development team to your organization is critical, and you should use the time to bring the remote employees closer and make them feel appreciated for contributing to a great company. While businesses have varying approaches to managing a dedicated development center, here is what often works:
Conduct regular meetings: "That which is far from the eyes is far from the heart" is a cliché that rings true when managing dedicated developers. With that in mind, schedule regular online, face-to-face meetings and invest time cultivating personal relationships with every team member. This will break the boss-employee barrier and encourage them to approach you when they experience challenges.
Assign tasks based on strength: It's a no-brainer that employees are happier when they are assigned tasks for which they have a strong fervor

–

not only does it get easier for them, but also enjoyable. Even better, you can implement a self-management philosophy whereby everyone is encouraged to take on the tasks they love.
Include the team in development plans: Ensure that the remote team shares the same vision and goals as you and all yearn to achieve the milestones in the development roadmap. Otherwise, you'll find yourself in a problem when everyone has their own views on how the project should proceed, ultimately leading to disappointments, conflicts, or missed expectations.
Cultivate team culture: Managing the remote development team will be easier if you inculcate a culture of responsibility, transparency, and self-initiative. That way, you can rest assured that the front seat of your company's growth journey is occupied by individuals that you can count on.
The learning edge: Striking a balance to ensure your team remains between comfort and danger zones is crucial. This balance point keeps employees sufficiently challenged without leading them to despair, thereby keeping things interesting.
Tracking Performance & Results
George would want to know whether the investment in a dedicated team is yielding a positive return, similar to another business owner who wants to leverage the model. To understand this, you would want to track performance and results, which can be done using a range of tools and strategies:
Project management tools: Project management tools, such as Jira, Trello, and Asana, allow you to automate the process of assigning tasks and tracking them in real time. You'll always get a notification whenever a milestone is achieved. Even better, you can generate reports to gain granular insights into how every task was performed.
Time-tracking tools: Time-tracking tools, such as clock-in/clock-out software, will give you real-time insights into how much time or effort is spent on the allocated tasks. Additionally, you can use these tools to make payments based on actual work done, ultimately saving you unnecessary developer costs, especially to people who bring insignificant value.
Key performance indicators (KPIs): Develop various KPIs that align with the goals of the project and use them to evaluate the team's success. KPI metrics can vary and may include bug counts or user ratings to assess quality or cost savings to measure the financial benefit of engaging a dedicated team.
Customer satisfaction surveys: To understand how the product is fairing in the market, you'll need to conduct customer surveys and gather feedback. In the survey, you can test various aspects of the software product, including responsiveness and output quality, to gauge whether the development team's performance is exceptional.
Performance reviews & feedback: Assess the individual performance of each team member and measure it against the threshold set in the KPIs. Issue direct feedback, including recommendations where performance is subpar and acknowledgments when individual members of the team hit targets collectively.
Have clear goals: Follow the SMART (specific, measurable, achievable, relevant, and time-bound) strategy to set clear goals and assess whether the team is working toward them. For instance, George's goal may be to build high-quality software within budget and deadline, especially if he engages dedicated development teams on a per-project basis.
Conclusion
As organizations increasingly adopt remote work models, the importance of selecting and managing dedicated remote teams cannot be overstated. Embrace this transformative power and guide your teams towards unparalleled success and growth. With the right approach, your organization can unlock new possibilities, maximizing productivity and optimizing costs in the long run.Contact Us