Nowadays, your game development team can be assembled from all over the world. It can be useful to seek advice from local recruitment teams.
For instance, did you know that the average salary of game developers in Ukraine is two times less than in the United Kingdom and nearly four times less than in the United States?
Have you heard that Portugal has a tax system that increases tax rates as income increases? Additionally, in Poland, developers tend to be extremely stable and less likely to switch jobs frequently.
In PDF you will find such insights and statistical data about:
Amount of game development specialists and their salary expectations.
Average game developers' salaries worldwide in 2023.
Insights from the Newxel recruitment team.
All information is reliable and collected directly by Newxel experts.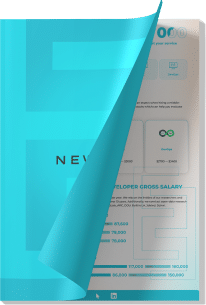 Get the average rates & most essential info right away!