Newxel Makes Clutch's Annual List of Top IT Staff Augmentation Firms in Ukraine
Our team at Newxel just got off the phone with Clutch! They called our offices to tell us that we had just been named one of the top IT service providers! Hiring an outside provider is a smart business move in many ways, and hiring IT service providers is even more essential. That is why we are so honored to be one of Clutch's top firms for 2020.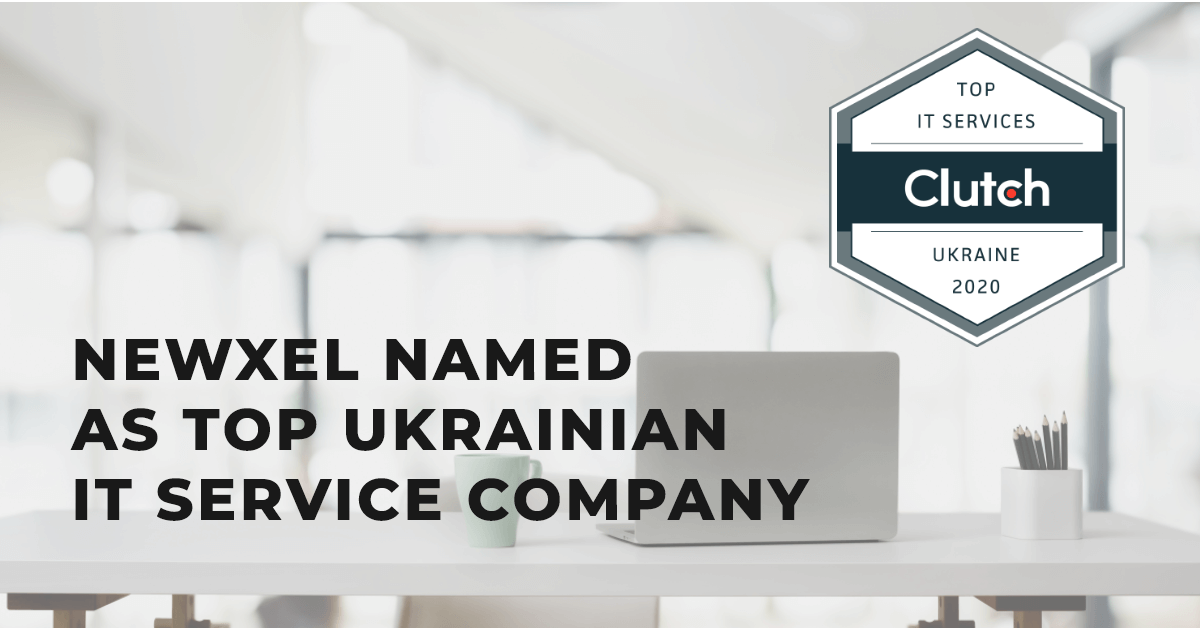 "We are thrilled to have been chosen as one of the leading IT Staff Augmentation firms. Day in and day out NEWXEL team are making the maximum effort to create strong and tight-knit offshore development teams for our clients. Thanks for your trust and for choosing us." – Andrey Bezruchko, Co-Founder and CEO at NEWXEL.
Clutch highlights the best B2B service providers. They're located in the US's capital city, just steps away from the White House in the District of Columbia. Their team of highly trained analysts takes the time to independently verify each and every client review they conduct, and then their editorial team curates and edits the content to present it in an easy-to-read format. When you're purchasing B2B services, Clutch.co is the premier name for B2B reviews.
That is why we are so honored to maintain a superb average rating on Clutch! In a recent review, the VP of RD for Elyotech, praised the development we provided for their travel software company.
Thanks to other stellar reviews, we're listed as one of the leading firms in Ukraine and a leading global IT service provider firm!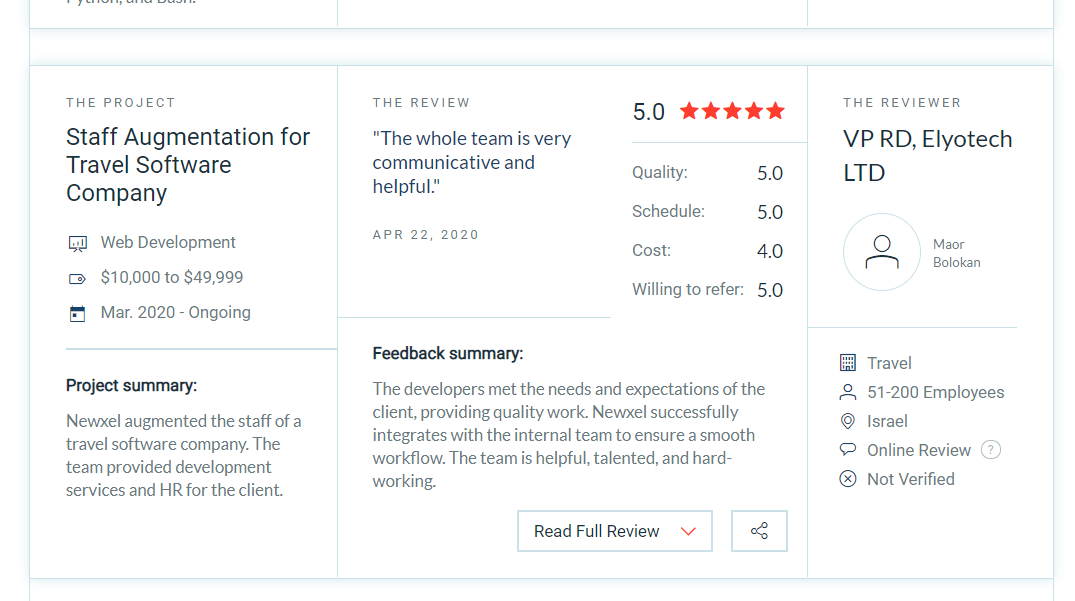 Contact us today to join our legions of satisfied customers!
About Newxel
Newxel empowers companies worldwide by connecting them with talented software engineers from Ukraine. We have been building offshore development teams for companies and startups from Israel, Europe, the US, and Australia.
Newxel set-ups and supports your development team or entire R&D center in Ukraine, while you have full control over the development workforce and process on the whole. We care about recruitment, HR, infrastructure, and all legal, finance, administrative issues.