The technological world has become so competitive that sometimes it is nearly impossible to get by with developers from your own country.
This is why businesses from around the world are actively hiring specialists from other countries, erasing physical boundaries and discovering the endless possibilities of global hiring. This is a great way to get the best, rare talent your project needs.
In our one-pager you will find all the answers to the questions:
for which specialists it is definitely worth going to Romania
how much on average will one developer cost you
what options do you have for his employment and taxation, etc.
All information is reliable and collected directly by Newxel experts.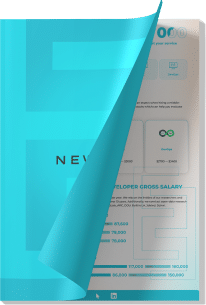 Get the rates & most essential info right away!