Data engineer is one of the fastest-growing roles in the world, with a 35% annual growth rate. These specialists are in high demand and requests for them grow daily.
In addition to the fact that data engineers are valuable on the market, they are also quite specific, so you need to know some of their features to build the right communication and hiring process.
In our whitepaper you will find the answers to the following questions:
what are the common features of this group of specialists
how to build an interview to attract good talent
what are the tips & tricks for hiring a data engineer
We reveal these points in more detail in a document that you can download right now.
After reading our whitepaper you will:
have a more in-depth understanding of what kind of people data engineers are
know how to better build the interview process with these specialists
find out what to put the emphasis on to attract the specialists you need.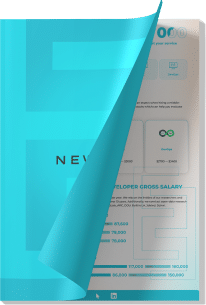 Discover tips & tricks for hiring a data engineer!